NordicTrack complaints
139
NordicTrack
-
Elliptical
I purchased this machine in 2020. I have had issues with this machine since 2020. It's practically a new machine with less than five miles on it because it is inoperable. I have received the run around since November 2020. A technician began the repairs on the machine during the summer (2020) but some of the item were on back order. The parts arrived more than six months ago but the technician never came back to complete the job. I have called customer service numerous times but to no avail. I am always told that someone will contact me but they never do. This is the worst experience I have ever had with any company that manufacturers fitness equipment. The warranty has expired without the machine ever being used. I would contact the president of Nordictrack if his contact information was available. I will never purchase another piece of equipment with the Nordictrack name on it.
Desired outcome: I think my machine should be replaced with a new one
NordicTrack
-
NordicTrack Commercial 2450 Treadmill
I purchased the NordicTrack Commercial 2450 Treadmill in January - received it in February. I Since then I have walked an average of 1-2 hours a day utilizing the iFit console. This morning I went to my normal morning workout and the console was blank. I tried all the normal trouble shooting routes - unplug, wait, plug back in -- tried a factory reset -- nothing worked. I called Tech Support - went through all the same steps and she took pictures of the blank console to document. I was then transferred to another agent who asked all the same questions. We proceeded to take off the motor cover per her request - all wires looked good and console board lights were solid. She was going to order a new console but her supervisor told her to order the wires instead. I asked how long until I received the replacement wires and was told about 2-3 weeks. Not to mention the hassle of taking most of the treadmill apart to replace the wires! If the wires don't resolve the issue, a new console board may be sent out but at another wait of 2-3 weeks. Paying the price I did for the Commercial treadmill I definitely expected better service and not to be down a minimum of 2 weeks on up to 6 or more. Everyone was kind and helped it is the time I have to wait to get this treadmill operational again. At that price the part should be sent via FedEx. I know I could go out and walk in the FL heat - but again the point is at 2 months old I shouldn't even be dealing with this.
Desired outcome: Expedited service of repair
NordicTrack
-
Treadmill repair
NordicTrack-Model No. NTL61011.0:Serial No. DD630C07339
On April 7, 2021 I paid for a service Tech to come to my residence and install the need part. So far no one has shown to install the walking belt.
On April 20, 2021 I called customer service [protected]) talked with Cortney. She said I would hear from the service tech within 72 hours. On April I called again and talked with Gerson. He said I would be contacted within 24 hours. On April 27, 2021 I again call and talked with Marlen. She said to wait 24 hours for a call from the service tech.
I do want the NordicTrack repaired. I was give a Service Order of S02423108.
Please have some call me [protected] and let me know someone will be out soon to repair my NordicTrack.
Thank you - Robert Peck
This review was chosen algorithmically as the most valued customer feedback.
We purchased a treadmill on 2/24/21, it was delivered on 2/26/21 with a broken motor. We have made > 10 one hour phone calls to customer service with no resolution to this service. #1 The first time we called they said they were ordering a part, that to this day has never come #2 They said that the part was on backorder #3 They said it was on the way #4...
Read full review of NordicTrack
This review was chosen algorithmically as the most valued customer feedback.
Dan Dunne Date: 4/12/2021 435 NW Island Circle, Apt A1, Beaverton, OR 97006 Phone: [protected] Best time to contact me: 10am t0 3pm PST Social Security Number: [protected] Account Number: [protected] Details I am quite upset about my dealings with NordicTrack. In the beginning of February, I contacted NordicTrack about ordering a bike. I spoke...
Read full review of NordicTrack
NordicTrack
-
treadmill
Bought the treadmill through Amazon. I got it all put together and ready to use, but it says it is currently locked and I needed to go to
ifit.com/activate
But to get it activated, I need to have an activation code that is on a card that came with manual. But there was no card found. Called the very same number for when you have issues with activation [protected]. The person took a while to provide an answer that I needed to contact Amazon.
NordicTrack
-
Nordictrack commercial s15i
Brand new bike, has never worked since arrival, support case opened with ifit over 3 weeks ago. Support used remote video, to troubleshoot. Bike apparently requires a new controller board, was ordered on 10th Mar 2021, has still not arrived. Nordictrack want me (the customer) to replace this board when it does get here, which I offered to do assuming it would help quicken the resolution. It has not
This bike is not cheap, and has never been usable since its arrival nearly a month ago.
Clearly it was not tested before despatch, and the support/service approach seems a little questionable.
I guess I should have paid the extra for a Peloton. Calling Nordictrack headquarters, had me put through to an operator who was not there.. all in all a very disappointing experience
Desired outcome: Bike working, a reasonable response, warn any future customers about support service and time it m ay take to get resolution
NordicTrack
-
Rower700
I am very disappointed in your company! I ordered a Rower700 12/4/20 was in stock when ordered snd then put on back order received it after 1 1/2 months. Monitor did not work do they sent a part weeks lster which was wrong part called again sdngv2 more parts which came over 2 month later. Decided to order a new one got this and now this one does not work! Ordered part for motor was not on back order snd is still sitting in warehouse. This company has some major issues. Your product is cheap and made in China and it shows. No one knows how to do anything... only 2 people out of 20 that I have talked to tried... here I am after 3 1/2 months with 2 rowers that don't work! RIDICULOUS AND SAD!
NordicTrack
-
Fraud use of my credit card with nordictrack
On March 9, 2021 I ordered an Nortic Track FS10i Elliptical on line using my credit card. About 40 minutes later I was alerted by my credit card company that Nortic Track charged an extra $19.00 and $440.00 to my card. I immediately put a stop to these charges and called Nortic Track Billing for an explanation. I wasn't given reasons why other than if I wanted to cancel I would be charged a restocking fee. They were suppose to give me verification last night whether or not they stopped the shipment. No response. I called again this morning and was informed I needed to wait up to 48 hours for a response. My order # NT8233834 is still outstanding. I am a Disable American Veteran and I thought this piece of equipment would help me. It has done the opposite. It remains unclear on whether I would get my money back.
Desired outcome: I want my money back!
NordicTrack
-
Fee for returning a bike
Return [protected]
New bike.
Seat and handle bar defective - not lock. Tech came to repair. Next day, incline failed. We recalibrated and it worked for one day. Next day, incline, resistance and some screen calibrations failed. Needs motherboard. Return costs over $700! Got it reduced to about $250. Want a full refund. Defective bike.
Desired outcome: Full refund
This review was chosen algorithmically as the most valued customer feedback.
Ordered my bike on Feb. 2nd it shipped and has been in Dallas since Feb. 28th. It's March 3rd still no bike. It's literally just sitting in Dallas 3 hours away. No scheduled delivery. This is ridiculous and no one will help me.
Read full review of NordicTrack
NordicTrack
-
Order I placed on 12/28/20 still not received, impossible to get anyone to resolve!
I placed an order for a recumbent bike with NordicTrack on 12/28/20 as a gift. They confirmed they were shipping the item on 1/14/21. As of today, 2/9/21, I still can't get anyone to confirm exactly where it is, if I will get any refund for the poor service, or when it will be delivered. I was told it was in Georgia, then NJ. I've wasted hours on the phone, being transferred from Sales to Billing, to Shipping, left on hold indefinitely, only for calls to be dropped, or each person has told he they can't help me and gave me another number to call and sit on hold. I've asked if the calls drop if they will call me back. They said yes, but didn't. I left another message in which they said they would call me back, holding my place in line. It's now 2.5 hours since then, still no call back. This service, for which I've paid in full, is disgraceful.
This review was chosen algorithmically as the most valued customer feedback.
I purchased the NordicTrack RW900 Aug 13, 2020 for a total sum of $2, 688.49. Order was delivered around September 15, 2020. After I got the rower setup, after going thru a few IFit exercise the distinct noise started to come on whenever I rowed. I called your support and was told that is normal and the noise will eventually subside. • The noise on the...
Read full review of NordicTrack
This review was chosen algorithmically as the most valued customer feedback.
First, the company never responded to a request for in-warranty service of a strange clunking noise. Second, and most importantly, the seat/saddle clamp slips suddenly, throwing the rider backward or forward, potentially causing serious injury. No matter how tightly the screw holding the clamp and saddle is tightened, the clamp slips without warning. (The...
Read full review of NordicTrack
NordicTrack
-
Failure to Provide Access Code for iFit Program
Purchased Nordic Track/iFit membership associated with order RCS181932 on Oct 11, 2020, for use on my X9i Incline Trainer. I never received my activation code nor the iFit module, as promised in the Nordic Track confimation e-mail that I received that same day. Several e-mails since - to both Nordic Track and iFit - have gone unanswered. Chat 'reps' are useless as well.
Desired outcome: Provide product for which they were paid
NordicTrack
-
NordicTrack Customer Service and Shipping process still waiting but charged!
Tracking number [protected]
Order number NT6368760
I ordered my machine on November 9th, 2020 and it is now January 11, 2021 and I still do not have it. It is a mess. Nordictrack said that I had my machine delivered on November 26th, but no one delivered it. The local Ryder company must have told them that, but they did not deliver. I called the local company and they said they would come three different times and they never came nor called. I called them and they had an excuse every time as to why they couldn't make the trip to deliver it. On the third time, I told them they need to find another company to deliver it to me if they can't handle it or to send it back to NordicTrack. I've made inquiries to the NordicTrack Sales team, Icon tracking team and customer service. I'm currently on hold again with Icon to see if they can just cancel this whole thing. The best (read worst) part is I got a bill for the thing yesterday!

I've literally had to take 3 days off of work, spent hours on the phone and with email. NordicTrack needs to allow everyone to look into things to help customers or they are going to lose a lot of business. This hands-off approach is not customer friendly. I am very disappointed, have a bill, and do not have a machine! Basically, I've been beat up.
Desired outcome: Do not charge me for something that I do not have. Refund me, send it through another carrier with a discount or something to make it all right.
NordicTrack
-
x22i treadmill
Ordered treadmill directly from NordicTrack 11/13/2020
Received 12/12//2020;
Moved to exercise room by moving company 12/15/2020
Functioned for an hour or more then console froze 12/15/2020
Worked with tech for an hour or so. He said I need a new console. 12/15/2020
He ordered part 12/15/2020 (ICS 8839020)
I have not received any communication or updates unless I initiate it.
I called in 12/21. I had to send in photos of Serial number since not visible
was told a few day part would ship. (Note part tracking system online does not work).
I called 12/28, told it would ship in the next "few days"
I called again 1/4/21 Zach said 68 open orders for this same part with 400 plus in warehouse going thru quality control processes. Then they will ship. I was given no timeline and was on hold in total on the last call for over 2 hours. I have not received any offer of remuneration for not having a functioning piece of equipment. Hold times are excessive. Communication is vague and spotty at best. Customer service is horrible.
Desired outcome: I would like the part expedited to me. I would like a partial refund for the extreme inconvenience
This review was chosen algorithmically as the most valued customer feedback.
I purchased a bike on December 8, 2020, order # NT 6778234. I was told that it would be delivered by either Thursday the 10th or Friday the 11th. I later received an email confirming the purchase, however informing that the delivery would take approximately 10-14 days. On December 28 I received message from Ph # [protected] stating that the bike wa...
Read full review of NordicTrack
NordicTrack
-
S22i
I've had a s22i since mid-October. My wife and enjoyed a couple of rides before the incline/decline started doing it's own thing. I called customer service (you will wait on the line for a very long time) multiple times; we updated software to no avail and then ordered a new incline/decline motor and controller for the bike. Some parts were backordered. A tech came out to replace the motor and controller however it didn't fix the problem; also some noises at the resistance motor. I'm told I need to call back next week after the tech has provided his notes about his visit. We went the entire month of November and December (we are in Boston area so aren't getting much exercise outside) and still don't know when we can ride the bike. I will say, what we saw of iFit is impressive, I just wish we could enjoy it. To be honest, at this point I wish I chose the Peloton; live and learn I guess.
NordicTrack
-
ss1 bike
Order was placed in November
Promised I would have it for Xmas never got it
Was scheduled for delivery Jan 2, 2020
Someone called and said they lost the bike than they called and said driver will be here within 30 minutes. Took the day off work to be home for this and no one showed. Called nordi track and they basically said not there problem is the trucking company which it's both their problem. Tried calling Ryder no one answers finally someone did by luck and told me they would call back and never did so here I spent almost $3, 000 for nothing but lies. I appreciate someone to follow through a new call me as I'm canceling this order and will go with peleton. I would never recommend nordi track
So disappointing
Desired outcome: Someone to call me BACK [protected]
We are here to help
16 years' experience in successful complaint resolution
Each complaint is handled individually by highly qualified experts
Honest and unbiased reviews
Last but not least, all our services are absolutely free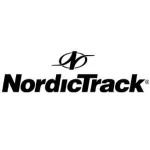 NordicTrack contacts