Discover Bank / Discover Financial Services complaints
96
Discover Bank / Discover Financial Services
-
Secured Credit Card
I opened a secured credit card with Discover. They took my security deposit from my account immediately. Ten days later they contacted me via email and let me know they needed to 'verify' my account with two years of income taxes, or 3 months of my personal bank statements.

This was not told me at the time of applying (when they took my money), and I feel it's too much personal information mining for a credit card with no actual credit! (the entire limit of my card is my security deposit).

I asked them to cancel my account (which I had not even received my card for, to destroy my personal information, take me off their mailing lists, and return my security deposit to the account they removed it from right away (they had already had possession of my funds for 10 days).

My deposit was not returned as I asked. I called again. After an hour on hold and being shuffled to and fro to three different agents, they told me they would 'expedite' my funds back to me by taking another 15 days to put the money back into my account (if they even do - at this point they are entirely suspect).

I did not consent for money to be taken from my account for no service given. I also did not consent for them to be in possession of my money for almost a month. This is criminal, a scam company and totally unacceptable business.
Desired outcome: Immediate return of my security deposit.
This review was chosen algorithmically as the most valued customer feedback.
I live in Kentucky and each year we are required to enroll into a health insurance policy through our state exchange. At this time of year around October and November it is like fire drill trying to deal with all the insurance agents calling you trying to sell you insurance. After talking to my agent I went to my state exchange to view different policies. A...
Read full review
Discover Bank / Discover Financial Services
-
Discover signature cared
I am the object of idenity theft and have many cards to prove my story. I called to report a replacement card not being received after receiving you message on addid an additional user. Don't know the guy and you identified as such. The next week I received YET ANOTHER replacement card and it was promptly cancelled. After 8 phone calls, one disconnect with a supervisor and another lengthy conversation with another supervisor, she told me might debts transferred to the new card but not the PAYMENT WHICH HAD BEEN MADE 6 DAYS PRIOR. I refuse to call your inept staff ever again nd should a new card be received, it will be shredded and personally be send to The Office of the President along with my reports of your ineptitude. Judge Robert Eck
Discover Bank / Discover Financial Services
-
purchase protection
discover is not honoring their purchase protection on items purchase that are defective and seller is a flea market vendor on ebay peddling defective china fake leather wallets purchase on eBay and it's defective manufacturer and they refused to assist in getting issues resolved and the rude rep Monica hung up when I ask to speak to supervisor and refused to deal with my complaint
Desired outcome: chargeback to seller for 20.49
Discover Bank / Discover Financial Services
-
Unrefunded deposit
February 14th I was told my deposit would be returned around 5 to7 business days.I waited almost a month, I called them and they said they would reissue the check. I never got it , it's been almost two months. I asked them to take the $200 off the $1,000 limit until I received the $200 and they would not. They also stated a check is the only option.
Desired outcome: I want my $200 deposit or they can take the $200 off the $1,000
Discover Bank / Discover Financial Services
-
Not receiving statements
Received a phone call on Oct. 15, 2021 concerning my account Shane and Sherri Vines, 2416 W County Rd. 130, Midland, TX 79706, ending in 5966, that I had not made a payment in 3 months. I was not aware of this for I had not received any statements, of which, Discover representative stated they had been returned to them. We never received a letter, text, or phone call from Discover about this matter up until this particular day. The representative would not work with us on the balance for which was mostly consisting of late fees, interest, etc. This ended up with us cancelling our credit card that we had with Discover for over 32 years. We had no problems receiving correspondence from them 4 days later showing that payment had been made and card had been cancelled. I'm very disappointed with Discover. This could have been worked out but sadly Discover does not care about their customers or how long you have been one. Discover never had an issue with us for 32 years up until this point. This should have raised some red flags. Now this shows up on my credit report as 3 late payments and has hurt my credit rating tremendously. Needless to say, my husband and I are very upset with this. We hope Discover will step up and fix this problem.
Desired outcome: Letter to credit bureaus clearing this matter up and correcting my credit score
Discover Bank / Discover Financial Services
-
Want to increase credit and second issue
7/30/21
I have a Discover Card since it was launched ... called a "founding member" in the 1990s (in my area) and got several other people/friends to sign up for the card! I was told that I would "always receive extra special valued treatment" forever by Discover Card. Yeah, right.

I worked for 30 years, etc., didn't have time or money to travel. Then, recently, I had two horrible years of health issues (cancer).

I have always paid off all of my bills, never late! In last two years, because of health challenges and COVID I haven't used my Discover Card that much. Always for basic needs.

Today, I asked Discover Card for a credit increase. WAS DENIED! Said it was because of "low" usage. I asked for a supervisor to give me more specifics and was told that I couldn't be given "any more specifics." That she and her staff just get whatever a computer spits out about a Discover Card user! Apparently, Discover Card doesn't believe in it's "founding beliefs" or care about the people who actually helped establish it!

Issue #2: Because of my very poor health, I pre-paid many of my bills to help reduce my stress and make sure none went unpaid. But, what has Discover Card come up with? If anyone carries over a credit on his/her card over a certain period, Discover Card automatically cuts a check and sends any credit due!

I've been very, very, very weak and Discover Card is wanting me to drive to my bank and deposit its stupid checks! It sends me/all customers who pay their bills off monthly and/or carry credits stupid checks in the hope that they will eventually end up with interest debt to Discover Card! They are harassing their own customers!

In the beginning, Discover Card employees were very, very helpful and the company had a mission to care about customers. Neither is true today and hasn't been for several years ... since the change in "Cash Back Bonus" rewards.
Desired outcome: Significant cash and credit increases immediately; Change in carry-over credit
Discover Bank / Discover Financial Services
-
Lax explanation that I had only one shot at disputing a charge
Im a chronic pain suffering disabled crippled us veteran. I bought orthotic sandals with my discover card. After 4 months with no sandals I opened a dispute. The doctor making the sandals, dr. Goldstein of san diego california, pleaded for me to remove the dispute to keep his discover dispute history clean. As I ware closing the dispute discover advised me to keep the dispute Open until I had the sandals. Discover Failed to make clear that I couldnt Reopen the dispute[something im sure smarmy dr. Goldstein knew]. Today discover tells me they cant help me and im reminded that discover and all credit cards are state sanctioned loan sharks.
This covid earth is very clear, if you are broken, old, poor or somehow flawed the rest are simply waiting for you to die implementing economic euthanasia.
Desired outcome: I need that 900$ back so i can get sandals and be able to Walk!
Discover Bank / Discover Financial Services
-
refusal to refund money from a charge made to my account by a hotel.
I have contacted Discover card several times in regards to a charge that was made by a Hotel that admitted to me that the charge was a mistake. My husband sent the email that we received from the hotel where they admitted that the charge was a mistake and we should get our money back. Discover says that the matter was resolved weeks ago but as you might have guessed, the money has not been credited to our account. I contacted to find out what the problem was only to be informed that they have a technical issue on their end. Well my problem is that they definitely don't have any issues with other charges, other refunds and most important getting their money from me. My conversation with them simply put was, don't call us, we'll call you. What a joke! I think it may be time to do away with their credit cards and find better service elsewhere.
Desired outcome: Have the money credited back to our account.
Discover Bank / Discover Financial Services
-
Dispute division
I have a clear dispute with lufthansa who is refusing to refund me for covid related travel cancelation in spite of the fact that they have been ordered to refund by the us dept of transportation. Discover contacted me and told me they found in my favor and then went against that decision by charging me back. Lufthansa is shirking their responsibilities to refund for covid related flight cancellations and discover is not protecting me.
Discover Bank / Discover Financial Services
-
Credit card
This company is cutting off credit cards because you won't go in debt during a pandemic. What type of devil company does that? They should be commending people for being responsible but they are punishing you by turning your card off! Who does that? It's evil!
Discover Bank / Discover Financial Services
-
Discover card
DiscoverCard has filed with a collection company Weltman, Weinberg & Reis, against me, Chris P Longobucco. I am filing a complaint with the state of Deleware, the FTC, and BBB, as this is a fraudulent claim as I closed my account after paid in full in 2014. My identity was stolen in early 2015 as I know now and somehow they re-opened my thought closed DiscoverCard.
I have filed a lawsuit in Deleware against DiscoverCard for you to drop the collection through the aforementioned collection firm, who by the way, phishes for consumer information and files fraudulent claims against consumers.

You should respond to me asap by calling 917-767-9622 or mail: 2744 Maitland Drive, Ann Arbor, MI 48105!
This review was chosen algorithmically as the most valued customer feedback.
My adult son had a medical issue last september and is incapacitated. I went to court and got legal guardianship of person and of estate. All boxes checked. I have been trying to deal with his bill at Discover and they will not talk to me, they say my paperwork won't allow them to talk to me and they want to talk to my son to get authorization. he i...
Read full review
Discover Bank / Discover Financial Services
-
discover it credit card
Applied for discover as my first credit card and got approved immediately. Started using it the day I recieved. Within a week they put a hold on my account saying that they need to verify my account. Alright, i did send them the copy of my license, social and a form SSA-89 which needed to be filled and sign. After everything, i just recieved an email today saying that my account has been closed since since they couldn't verify my identity. Are you kidding me? This just destroyed my credit score. Very unreliable.. non professional people. I wish I had listen to everyone that told me not to get this credit card. Never ever going to go back to discover ever.
This review was chosen algorithmically as the most valued customer feedback.
This credit card company FAILED on there part to RED FLAG my account on a dispute of 10.40 due to what they say was a cash withdraw on a CREDIT BALANCE of 123.03 from a returned item my sister sent back to the Bradford Exchange. I had a ZERO balance with Discover before this credit was applied to my account. I called our local Discover card bank and spoke...
Read full review
Discover Bank / Discover Financial Services
-
without notice my account was closed
Hi i had just opened up an account with discover bank online banking and i work for a company that pays good money and my company had deposit money in to my accoubt 1500 and discover closed my account for what reason? When i called they told me they could not tell me why my account got closed ! I am pissed u guys can not be doing that to people . close someone account and then keep the money that was deposited from another that is my hard working money i want it back im going to call the higher up someone thats higher then just a complaint site and im going to tell them what u guys are doing
Discover Bank / Discover Financial Services
-
Checking /savings/money market/cd
Not only has discover closed my accounts without any reason whatsoever, they also took my initial down payment and refuse to give it back, as well as not a single reason of why they closed my accounts in the first place! Supervisor by the name of Tanner said that he did not have to give any reason, and if I wAnted I could speak to the funding manager, and know that it was a Higher Buisness decision that was made for my accounts closing for no legitimate purpose or violation whatsoever! I advised them not only will I be suing, but they will be being audited for any and all suspicious accounts that have been treated and flagged like mine! I also will be advising the IRS of their deceitful mispractices, as those type of discriminatory issues of credit being given then closed, usually is for the upper management to levy and or pau deferred taxes on certain accounts that. Are still being established or are in binance for the bank itself! Especially qualifying Money Market Wealth Management Accounts!
Vickie Thomas
Dissatisfied Client, above arbitration resolvement!
229-474-0117
Discover Bank / Discover Financial Services
-
credit card
Discover claims they notified me that they were closing my card because I didn't use it enough. They didn't. They also didn't send me any kind of electronic communication stating that they would be closing my account.

By doing so, they caused a SEVERE drop in my credit score. I have had this card for YEARS and I have never had this issue. It is a backup emergency card that I use WHEN NEEDED.

Apparently, Discover isn't interested in my business since I'm not in credit card debt and I know how to pay my balances in full.

They're not making any money off me so they don't want me to have an account with them. PRETTY CONVENIENT! Oh wait, no... not convenient at all. What good is a card if it can't be used in an emergency?

STICK WITH YOUR LOCAL CREDIT UNION AND DON'T BOTHER DOING BUSINESS WITH THIS FRAUDULENT COMPANY.
Discover Bank / Discover Financial Services
-
credit card account closed
I just got notice from credit karma that my discover IT card with a $12000 line of credit was cancelled and account closed just because I didn't use it within a year. I called Discover and ask if they could restore the account and I was denied. I can't believe that a financial institution such as this wouldn't want to get another account opened so that they can collect high interest if I used the card. Their loss, I have plenty of cards that have lower interest and don't cancel or close account for not using them.
It's just irritating because my credit score went down because of my debt available and % used effect on my credit report made it lower and I had other accounts lower my available credit line because of the % of available credit used went up and that also lowered my score. I just don't understand!
Discover Bank / Discover Financial Services
-
credit card client services
My name is Phyllis Cornish account ending in 4404. On January 2, 2019, I called client services and spoke Gary Johnson in reference to a return that was sent back from Quicken loans. He spoke to someone name Angel and she said that she did see the refund and they would post it on my account. I ask could that be posted for January payment and I was told that they could do that. So I thought everything was fine unto I received a statement saying I was past due. I called and spoke to Charles who say that was impossible because that was a transaction not a payment, which I said why could we not post that as a payment for February since the money was returned to my account. So we went back and forth and I ask to speak to his supervisor. He wanted to know why I wanted to speak to his supervisor and I told him because I disagree with what he said. So he got his supervisor which her first name was Alana, I think the last name was Wallace. So she was a little confused, she called it a transaction, then she said a payment. Because I was told this information, I ask why she could not apply it as a payment. This was not my fault. She started getting irritated and told me she has my banking information to make a payment. I never told her to get my banking information and then she said she wanted to take two payments out because I was due for December. I inform her that January's payment is past due and the other 91.00 is due February 1. She told me I can take a payment out of your account today and take another one out on February 1. I let her know that she was really making me angry, that she was unprofessional and when a customer already is upset because of bad info from your company, you don't mistreat them. Then she get smart, so when are you going to make the payment. I was going to make it but her attitude, I told her do not touch my account. Now I am going to have to watch my account to make sure she does not do anything. This is pure harassment. I hope she doesn't take it upon herself to take money out of my account. This is the worst treatment I had in a long time. Please call me at 410-446-1036. I will keep my eyes on my checking account, this is so sad.
Phyllis Cornish email [email protected]
We are here to help
16 years' experience in successful complaint resolution
Each complaint is handled individually by highly qualified experts
Honest and unbiased reviews
Last but not least, all our services are absolutely free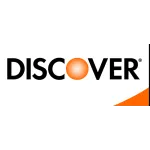 Discover Bank / Discover Financial Services contacts