Dubai First complaints
231
Dubai First
-
Annual membership fee
I would like to file a complaint regarding my credit card as when i first got this credit card the agent said its free and no annual fee is there, now I received my statement and there is an annual fee charged to my credit card. I called customer service and said there's nothing you they can do about it. It's not said to me about the annual fee and you they don't consider customers and won't give considerations. Really bad service.
Desired outcome: Cancel membership fee
Dubai First
-
Credit card annual fees and additional late fees without any prior intimation
I have used dubai first credit card 1-1/2 years before and i have cleared all dues .

From that time i have not used credit card

but all of sudden i got a call from bank that you have outstanding amount AED 2429.00 and your card has been blocked .

Upon checking with customer service they have told me that additional charges imposed on annual fee . But there was no SMS or mail for late payments from september till april . As i have not used this card and your service from long time , so requesting you to waive off this additional charges and cancel my credit card.
Desired outcome: Please waive off the amount as i am not using your card services from long time and kindly cancel my credit card
This review was chosen algorithmically as the most valued customer feedback.
I should not trust the flowery words offered by one of the agent from Dubai First Bank… I can still clearly remember, around 2 yrs back 2020 one of the agent offered me this credit card.. She told too many good things and benefits about this credit card, lifetime no annual fees, cashback, etc.. And she even told me it is up to me whether I want to activate...
Read full review
Dubai First
-
Unauthorized credit card charges
I was using dubai first card from a very long time i was having due in 2020 which i cleared & asked them to close the account ,but instead of closing they sent me an upgraded card for annual fee which i did not activate & use it & did not check the status from last 2 yrs ,now it is showing outstanding they have put late fee on membership fee without even informing no communication,I want to close the card please request you to help,without using the card charges are not fair request to do the needful
Dubai First
-
Cash back card dubai first
I have never felt just fake credit card system in dubai. Dey assure no annual feez and 5 percent cash back on all purchase.. So we belive its true like other bank representatives.. We belived and took it.. Then dey change the rule whn we ask about same in bank.. We come to knw all r false.. Itz ur fault for sigining.. U need to annual feez.. And make people fool out of it. I am using lot of credit cards.. But fake way of convencing customers and making money out of it.. Only dubai first do..
Desired outcome: Please refund if ur ethical to the world. Becuz i hv prrof of ur representative.
Dubai First
-
Liar agent
The worst credit card ever, they are charging a lot of interest. Before I get the card the agent who offers me the card told me the card is free for life but after 2 years my card they charge me directly of 325dhs dhs for card payment. I have no choice but to pay the said amount. If given a choice never get this card in the future.. If you will get their loop plan they have the highest interest compare to any other bank.
Desired outcome: Refund the charges that you charge me and the card that they said free for lifetime.
This review was chosen algorithmically as the most valued customer feedback.
This is to Inform you that myself Syed Khleel Ahmed, Seems like I'm somehow credit card has been issued under my name in May 2019 and I have no clue since when it was applied and who has applied, how it has activated, It has only been notified by some other bank that I have some dues other credit cards, Once I apply for AECB credit report (Attached...
Read full review
Dubai First
-
Credit card
Do not take this bank credit card, initially they will lure you with exciting offers which includes free for life and then charge you the membership fee. When I called the customer service number they are saying you already signed the application form in which you accept any change in bank policy and charges and then the agent mentioned if you want to reverse the membership fee you have to take cash loans or do balance transfer, big scammers and worst service
Desired outcome: Get the membership ship reversed
This review was chosen algorithmically as the most valued customer feedback.
They gave an installment loan on a credit card based on a phone call and I was continuously bothered by the marketing department calls and I was rejecting all until one person pushed me to accept it and I was in a hurry so he sent be a big amount of money to another bank account which I understood at first place that the amount sent will be exactly the...
Read full review
Dubai First
-
Dubai first credit card/platinum
Hi, I want to ask, is there a way to waive off the membership fee and the late payment charges in my account. As you know I haven't used it since from the beginning to till date. i have applied aforesaid card because the representative offered this me that there will be no membership charges. till date am not used not even take out from my wallet. Furthermore i requested to cancel this card Sep 21 since am not using, but after several calls and follow up it was retained automatically.Nov 21 put membership charges of AED 454 / on my account without any prior call or massage also charged late fee and other charges subsequent month without any call or massage.I received first message Friday 18 Feb that there is due payment.Now am shocked that i have to pay AED 1,344 against untouched credit card which was requested to cancel so long.

at the present situation am unable to bear this huge amount and kindly you are requested to sort out this issue by refund or waive off aforesaid charges completely.
Desired outcome: Kindly you are requested waive off full amount since aforesaid card was not used.
Dubai First
-
worst BANK in UAE! Liar agents, scammer! NOT TRUSTWORTHY the staffs and the bank!!!
2019 when I received the Dubai First credit card, the agent told me that it is lifetime free membership, no annual fee! he told also that as long as I will not activate my card and I will not use it no charges, no interest will be charged! i never activated my card because I never needed it.

Then 2021 came new card came "Cashback card" I told them I dont need it, even the previous card I never use it thats why I never activated it, the staff from Dubai First told me just accept it maam no need to worry because as long as you didnt activate it no charges, no interest, and still no annual fee.

December 2021 I started receiving tax e-statement which they added insurance with the card which is i dont understand because it's not only one but two charges and I dont know why. I also received that statement last January 2022 and same the insurance charged 2x. I called their number but it was never answered, i messaged them in facebook , no reply, I emailed to them and until now no update! giving a credit card took one day for them but cancelling take thousand years! and how could they charged their client without even asking their client permission if they want insurance or not! please help us. there are thousand of people victim by this Bank I dont know why they are still providing service even if there's a lot of complaint, same complaints!
Desired outcome: I want to cancel all my account!
Dubai First
-
Credit Card No.5242041095670049
This is Mohammad Imdadul Haque Having Dubai First Credit Card from more than 6 Years, Now Every month i am getting unnecessary Bill Finance charges even i am paying due money much before the last date, I am wring email continuously Dubai First repetitive is not responding at all.

Complaint Date

Ref. Logged No.

Subject of Complaint

Status.

19/12/2021

CAS-354482-L0K4Q1

Unnecessary Finance Charges on Card No. 5242041095670049

Pending, no response and no reply to email.

13/01/2022

CAS-367303-G5Y4W1

As Above, Reminder

Pending, no response and no reply to email.

18/01/2022

CAS-369862-D4J6R6

As Above, Reminder

Pending, no response and no reply to email.

07/02/2022

CAS-381691-Y2J8C5

As Above, Reminder

Pending, no response and no reply to email.

08/02/2022

CAS-382243-S5Q1M4

As Above, Reminder

Pending, no response and no reply to email.

Please find below the unnecessary finance charges.

October 2021 - AED 79.99

December 2021 - AED 196.37

January 2022 – AED 159.48

February 2022 – AED 122.08
Dubai First
-
Customer care
They are not solving issue, I have mobile app issue everytime they say that with in 2, 3 days they will solve when it's not solved I cal again they starts the procedure again from beginning, and today it's 5th time from 6th Nov they did same, I became very angry and upset with the service of Dubai first customer service department., so am complaining the central bank to show your strict face to the faulty department, so that they must provide service to customer immidiately.
Regards
Saif uddin
Customer, Dubai first credit card
Desired outcome: Customer service need fast
Very bad IT department service for customers in Dubai first, I am fedup with them. 54, 5 times with a gap of 2,3 days i am calling them sucking my mobile balance, charged 399 dirhams annual service fees and giving [censored] service to customers.
Dubai First
-
Payment Issues
I use to pay my dues before time since 2014, but today during payment money debited from my other bank which is ENBD, but not reflected in Dubai First, i got notifications from dubai first app that payment received but not reflected in account.. Why so? When i call them (Dubai First) they says it is normal, it will reflect with in 24 to 48 hours..
Dubai First
-
Dubai first credit card
I have had a Dubai first credit card since 2017 I don't know why they have changed the policy that all of the credit cards are paid now and they haven't informed me nor they have sent me any email nor they have send me any statements and the customer care is claiming that i don't have any option I need to pay the amount and then only i can close the card can any one advice whats the best option to deal withe them
Desired outcome: looking to close the card without any charges
This review was chosen algorithmically as the most valued customer feedback.
First of all I was informed that credit card that I received was free for life second of all limit was less than what agent was promised but when I activated I found outstanding balance with 450+vat and unacceptable limit of amount, contacted to that cheater agent he told me call to customer care (actually agent knows very well what I'm talking about) hi...
Read full review
Dubai First
-
Credit card
I missed my payments as I was undergoing life changing medical conditions, however when the lady from the bank called me today I made an agreement I was going to be paying the money before end of business day today, when I reached the bank and I was waiting on the que the lady blocked the card, upon arriving at the atm to deposit I then realised the card has been blocked, I tried calling the bank with no luck.Please assist, This is the payment I made today I ended up going to Ansari money exchange and I paid there but still my card is blocked.
Desired outcome: I would like to find out why was the card blocked exactly a minute when I making payments and I had told the banker I am at the atm when she called,
Dubai First
-
Credit card agent
I have the worst experience with credit card agent...
At first, I have provided very less limit than they actually told me before.
Second, they told me to cancel all my credit card shields and insurance so they can increase my limit...but no use and now she is not responding my call.

At last i have to pay like 500 dirhams without using my card before cancellation
Desired outcome: Worst experience
Dubai First
-
Membership fees
Dubai first card is totally misleading with the customers without customer concern they deducted the funds from their card and no prior notification.
I urge and request to UAE authorities put ban or blacklist this particular bank.
Dubai First
-
Card Not Activated but Fees Charged
Dear Team,
Good day!

With regret I would like to tell that the Dubai First Credit Card Company/Entity is one of the poor service provider for its consumers.

Despite of several follow ups, the Bank/Entity is not in a position to activate the card and as per the information received today, I have been notified that the annual fees have been charged before activating the card, which is not a professional practice.

Kindly consider this email as a complain email to the bank.
Desired outcome: I want the fees to be reversed and card to be activated
We are here to help
16 years' experience in successful complaint resolution
Each complaint is handled individually by highly qualified experts
Honest and unbiased reviews
Last but not least, all our services are absolutely free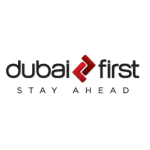 Dubai First contacts