Meijer
-
Meijer Gas Station Tenant Alma Mi
Piss poor, absolutely rude the way I was treated, the female tenant with brown hair and glasses probably late 20's and (healthy), after I had been in the store to use the restroom for an emergency came out and rudely told me I had to leave because I was using their trash can and didn't buy anything. Normally I would have got gas but I had a full tank, yes I was pulled at a pump but there were MULTIPLE pumps open. She was treating me like a was just a low life, i drive a beautiful mustang and she was just being spiteful. It was around 230 pm today 05/26/22. I was even apologetic (even tho I wasn't in the wrong) and she still treated me like crap and was totally rude, and discriminatory because I was listening to African American music, in fact my African American friend has complained about this same tenant being rude to him….he hasn't stopped since. Even thought about suing, but that's not his stile. So I'll file this complaint on his behalf. She profiled him and acted like he was trying to steal from them followed him around like a hound dog. Ridiculous. I never heard thought Meijers too but of course your store is red, if this doesn't get resolved with at least a heavy reprimand I do all my groceries at Meijers and I feel completely embarrassed and targeted for no reason except that I had a nice car. Not a good look meijers, she's a total jerk and I'm not impressed. Then I was next door at a cell phone place and some dude rolls up telling me their talking about calling the cops on me…..what a joke, I'll never go back and I will be filing a complaint with corporate. Totally uncalled for. I also have big social media platforms, 2.2 million on TIKTOK, 200k on YT, and 200k on Facebook 100k on Instagram. If nothing gets done proper I'll go viral with it. At least a write up she doesn't need to be fired but needs to be talked to. Thank you very much.

333
Desired outcome: At the least she should be formally reprimanded and written up, to threaten to call the cops for using a trash can wtf is this world coming to. Makes me sick.
Meijer
-
On-Line Pickup
On Sat., 5/21/22, I placed a grocery pick-up order and was shocked to see that my ~$119 grocery charge was charged to my bank account 19 (yes, NINETEEN) times. When I called customer service, I spoke to Christine (who was very polite) and was informed that "Meijer is aware of the issue" and "this is happening to a lot of people". I was told to follow up with my bank regarding the extra charges. Almost 1 week later, I still have over $2,000 of charges "pending".

If Meijer "knew about the issue", then the on-line ordering should have been suspended. Also, no one from Meijer customer service/corporate even reached out to new outlets or to it's customers to offer a simple apology. Extremely disappointed.
Desired outcome: I find it fitting that Meijer issue not only a public apology to all of the customers affected by "their issue", but I, personally, would like a FULL refund for ALL 19 charges.
Meijer
-
stocking of pepsi products
Yesterday I did an online order for the special they had on cases of pepsi products it said they had Diet Pepsi in stock at that time. I placed my order to be picked up at curbside. This morning I get a call and e-mail saying not available now. This does not make sense since at time of placing order it was supposedly available. This seems to be a frequent problem at this store I can't count the number of times this has happened this year alone. I can understand once in a great while but not this often. Date of this occurrence was 5/22/2022. The Store number is 153 in Marion, In. Meijer's has always been my favorite store to shop at but here lately not so much. I know Covid happened but it doesn't stop other stores from keeping pepsi products in stock to this extreme. I have also spoken to store employees and management regarding this matter and was just told it was a Pepsi issue which if it says you have it online in store it should be there.

Not only that holiday weekend coming up will have a lot of upset shoppers and they are not allowing substitutions in form of 12 packs
Desired outcome: Just improvement in services overall. If you are out of cases should be able to substitute 2 of the 12 packs
Meijer
-
Unauthorized credit card charges
I am a disabled senior on a fixed income and just got told by the management at Meijer's that they don't have the time for this problem that it's not important to them. I Went to Meijer's in Bourbonnais on 5/21/22 at around 5pm. I was told that there was a checkout problem so payment was limited to cash, check or credit card. We finished shopping and went to checkout. We got all items scanned, the bill is $348.92 so I used my card. The cashier said it did not go through, so to my surprise I said what do we do it is not on my end. So she canceled the transaction and we tried it again, only after she said that it will not be on my account, because she took the request away by canceling the transaction. So I let her charge it again. We got the same reply from the cashier that it did not go through again. The approval was not on my end. So again I was assured that the transaction was canceled and would not reflect on my any of the accounts I was using for payment. So I got out my Citi bank card and the cashier ran it through with this card and I again was informed that the transaction did not go through. I begin to question about how am I to be sure that this is not going through. So we decided to write a check and finish checking out. When we paid with the check the cashier that was doing all the assuring about the charges and my cards, showed us that she did not know what she was doing. She was attempting to put the check through the scanner the wrong way and said she didn't understand what was wrong. At that time she tried to get the managers attention, the manager was too busy to handle these annoying customers and their problems. The manager sent another lady over and she took the check and turned it over so the scanner could read the check, it is at this point I realized that I was dealing with a cashier that was under trained and should have not been making the decisions she was about my money. So we completed the transaction and as I was walking out I got a text telling me that there was a charge to my Citi card. So immediately went to my bank account and saw that I had two charges on my bank card. It took a second to realize that I had just had nearly 1400.00 charged to me for 349.00 worth of groceries. So we immediately went back in the store and saw the so called manager that straightened out the check problem at the register for us. She got smart with me told me there is nothing anyone can do for me. I said excuse me but you just charged me 1400.00 for 349.00 worth of groceries. She told me that she does not have time for this and that it's my problem and just stormed off and ignored me. So we went to the service desk, the lady at least was listening and decided she would get the so called manager to handle the problem. Please remember the I am upset and the management just threw gas on the fire and changed everything that is going to occur by their ignorant attitude towards our problem, which was created by them, not us. We just wanted to buy groceries. The so called manager came over with a piece of paper a corporate message on it and told me I would have to read it and do as it says. No that's not what I want to hear. I asked to get this straightened out immediately because I have a surgery coming up and have medication to buy. You have 700.00 of money tied up in my bank account locked up and I have bills coming through. I need my money. Her reply is it is not my cashiers or Meijer's fault and you have to do it this way. I need my money to be accessible you have it tied up. Again she says there is nothing we can do. And tries pushing me to read the corporate message which does me no good. She told us to go to lowes, and walked away in a huff. I bought a 45.00 back brace for my back because the hardware has broken that was surgically put in 2001, I get home and open the box and find out that there is a small inside a large box so it absolutely will not fit me, apparently someone put the large one in the small box because the small one is cheaper so again I get screwed.
Meijer
-
Management - I was charged yet couldn't leave with my items.
I had groceries totaling $85.08 that I used my debit card to purchase. The first time it was reading "please wait for cashier" and the cashier said they were having technical issues so asked me to rerun my card. I did again for the second time and she stated that it was showing an error when it asked for cash back even though I said no. The cashier called the manager over and the manager and the manager told me to run my card again. I pulled up my bank account up to confirm it didn't charge me before putting my card and pin number in for the third time. My bank account was showing my account debited on 05/21/22 for the amount of $85.08. I told the manager I wasn't running my card again because I had been charged and had shown my bank app proving the amount debited. The manager told me it was pending and it wouldn't be charged. I pointed out where my pending transactions were listed and informed her that it wasn't pending and had in fact been charged. She told me if no receipt was printed then I wasn't leaving with my groceries because that means I hadn't paid. While I was off to the side calling my bank she had an associate put my groceries back on the shelf. Upon filing a dispute with my bank I asked where my cart went so I could pay cash and she told me they already had an associate put them back. Very Rude. Very Unprofessional. Meijer essentially stole my money and made me jump through hoops telling my bank this insane situation in hopes of getting my money back. I presented my card, I typed in my pin number, I was charged but I couldn't leave with my items. Had the situation been reversed the cops would have been called on me. Looking back that is probably what I should have done.
This review was chosen algorithmically as the most valued customer feedback.
I have bought the Chile Con Queso Dip two different occasions and when I went to open it and eat it a day later I found mold. The first time I had complained at the store and received a refund. This second time I haven't taken it to the store. I have a picture from this last time where mold was starting to form. The 2nd purchase was made 05/16/22. After the...
Read full review of Meijer
This review was chosen algorithmically as the most valued customer feedback.
I called and made a complaint when I bought my daughter a new set of pants that the store near me in Eastgate, Ohio had not reopened the fitting rooms. I was told on the phone that your customer service survey decided we would be better served by not having them reopened. Well, I returned the pants because they didn't fit and got new ones two sizes larger...
Read full review of Meijer
This review was chosen algorithmically as the most valued customer feedback.
Hello! I was at Meijers at 10301 Maysville Rd., Fort Wayne IN 46835 Store #138 on Saturday, May 7th at 07:55 A.M. Michelle was my checkout lady. I picked out three Starbucks gift cards. I asked for $15 on one of them. That was processed. I asked for $10 on the other two. When she scanned the second card barcode, the charge automatically came up to $40. I...
Read full review of Meijer
Meijer
-
Pricing
It seems that almost every time I shop at the Meijer in Boardman OH there is at least one price discrepancy. Either the item on the shelf is in the wrong place and I think the price below it is correct to the item or the price on the shelf price doesn't match the price at the register. I've learned to look at upc symbols to make sure I'm matching product to price, but that doesn't help when the price rings up different at the register. SO FRUSTRATING! Especially with the price of groceries these days. This store is a year old. I thought they would have their act together by now.
Desired outcome: Train employees to stock shelves correctly and make sure the pricing is up to date on the shelves.
This review was chosen algorithmically as the most valued customer feedback.
6 self checkouts by grocery. 3 shutdown. 2 people assisting self checkout and 2 human cashiers. All lines backing up. All at once the 2nd self checkout moved to human checkout. Miraculously, all 6 self checkouts became available. What is up with that? Springhurst Meijers Louisille, KY
Read full review of Meijer
This review was chosen algorithmically as the most valued customer feedback.
Hello, I have not ever contacted a company to voice a customer service complaint until now. I was in your store at approximately 1:05 p.m. on May 2, 2022. I had waited at the customer service desk for 20 minutes with just one person ahead of me. I was trying to send a letter registered mail. I had done the exact same thing a week prior at Meijer and did not...
Read full review of Meijer
Meijer
-
Customer service in pharmacy
So I called the pharmacy in Marion Indiana to see if I could get a couple of my medicines until I got paid due to lack of funds on 04/24/2022. Went to pick up and only had one of my meds in there so I called back the following day and explained the situation at 6pm 04/25/2022. She said no problem and give me until 7pm and I will have that. So at 7pm I came back and the pharmacy lady was rude started shouting that she said a hour and it's not been but clearly it was and I was ok with that but she didn't even give me a chance to say anything was very rude. So I asked her how long and she said screaming I can't tell you that need to go around. She said I am doing you a favor and that she don't even have too I am not sure who pissed in her Cheerios but clearly very unprofessional and very rude. I should not of been treated this way just because I am black and not alot of money if you help you help because it's nice not to hold oved head and you can talk to me any type of way. Pharmacist I didn't get name but she worked at Marion Indiana pharmacy on 04/25/2022 at 7pm
Desired outcome: She needs to be warned and maybe retrained on customer service
Meijer
-
4# ice cream fell on my angle
July 27, 2021, me and a friend shopping at a Meijer reached for ice cream and a tub of ice cream fell on my ankle, it slid from the freezer on too my ankle.

I reported to the front office someone (a young man) wrapped my ankle with an ice pack, my ankle was bruise and swollen but nothing was broken. Visited the dr. office three times because I have a history of blood clots and because of the incident I developed two small bumps was not sure if they were life threatening. I finally had an ultrasound and there was not a blood clot. Talk with claims person even got a claim number I've called and left messages but haven't heard from her in while. Would like this issue to be resolved the last time I spoke with someone about my injury they told me we would talk about compensation after I sent insurance claims, I did that called a couple of times left message and still haven't heard anything.
Desired outcome: compensation for personal injury due to the negligence of the store (ice cream piled too high)
The complaint has been investigated and resolved to the customer's satisfaction.
Meijer
-
Rude pharmacy girl
My doctor's keep changing my meds. I called at 6:30 p.m. [protected] to explain they gave my wife a prescription that I had cancelled due to a higher dosage being prescribed. A woman with an African American voice answered Meijer quite rudely and I tried to explain the situation to her. After giving her my info she asked me what I got v.s. what I should have gotten. I told her this should have been cancelled almost 4 weeks ago which I told a girl in pharmacy I didn't need anymore and was told it would be taken off. She asked me what the girls name was which I do not know any pharmacist at the Middletown location on a first name basis and was told well if you don't have any proof you did that there's nothing I can do, your wife shouldn't have picked up the wrong one. That is when I asked her her name and never got a reply then asked to speak to someone else in charge, and being the second time the pharmacy has messed up a prescription change then I might just have to get my doctor's to send my prescription else where in which she replied"they won't do that". I told her well yes they will which in return she said no they won't and put me on hold. I have never had a single issue with anyone in your pharmacy and I do not have to put up being talked to like that. The second lady I talked to couldn't understand her name due to a slightly heavy accent apologized for the previous ladies attitude and handled my issue. That is a extremely expensive mistake as my prescription is a thousand some odd dollars. She said she would talk to her manager about my issue but I want something done. I work in customer service and if I ever spoke in the tone or attitude like was used with me, I would be looking for a new job.
Desired outcome: I want something done. She needs to know she can not talk to people like that and get away with it. I want management to show me they actually care about the customers that shop there.
This review was chosen algorithmically as the most valued customer feedback.
Hello, On 03/29/2022 At Meijer's located 11111 W. Burleigh Wauwatosa, WI 53222 Janet Woolfolk 3433 North 57th Street Milwaukee, WI 53216 [protected] I went to the produce section to buy some fruit; I saw a for sale sign which said Honey crisp apples $1.50 per pound, I look in the container of which they were supposed to be in, and I didn't see...
Read full review of Meijer
Meijer
-
Grocery Pick up
On March 15, I placed an order for pick up. On March 17th, the called me to tell me my order was ready early. I picked up during my 5-6 pm scheduled time, waited a few minutes, and then my groceries were brought out. When I got home, I noticed several items were missing. They claimed to have called me several times AFTER I left the store. I cannot verify that, as my phone unfortunately died. No emails were sent notifying me, which could have easily been done, and then I would have known when I came home. When I called them, it was hard getting through, but I eventually did, and neither lady I talked to was that apologetic, just rushing to get me off the phone. The lady in pick up didn't even know the right number to give me, and she gave me several extensions to contact pick-up. Great! Now, I have to go back to the store tomorrow and retrieve the missing items. DO NOT USE THIS SERVICE! Looking for another grocery store location ASAP.
This review was chosen algorithmically as the most valued customer feedback.
You do NOT need to check everyone's ID specifically if it is a separate transaction. It is not a state policy and is ridiculous. We will absolutely not being buying alcohol from meijer anymore!
Read full review of Meijer
Meijer
-
Charged double for item at check out.
Today at check out I was charged for 2 items when I only purchased 1. This is the second time that this has happened at this store only it was a different item. The store is at 9905 Dixie Hwy. in Louisville, KY. 40272 The item was Poise Ultra, it was on sale for $15.39 and I was charged $30.78. The last time this happened I went back to the store and took my receipt and stood at the service center for 25 mins. I am not going to do this today. This store never has any check out lines open, some people do not like to use the self check out lines. I really like shopping this store because it near my home and generally you have what I am looking for. But I think that I am going to change to another store. My ticket # is A016203UXH1QQES CHECKOUT PROVIDED BY SETH.
Desired outcome: I would like to be refunded my money, you can send it to my home.
This review was chosen algorithmically as the most valued customer feedback.
It is beyond necessary to scan the barcoded data on a driver's license to verify a persons age to purchase alcohol. There is an extensive amount of PII (Personally Identifiable Information) contained within the barcoded data, and is considered a violation of the Privacy Information Act.
Read full review of Meijer
Meijer
-
Closed service counter
In December I was returning a broken product on the 2nd but the service counter was closed, we shop between 6-6:30 so we brought it back on The 9th and it was closed so again on the 16th closed again. The manager said it was due to registers were down. So we had to them it to another Meijers just to return my item. witch was 15miles out of my way. I bought pants for my husband they were too big so we took them back so we could exchange them on January 20th and the desk was closed again. So I had to again take them to the other meijers.on February 4 th i tried to cash in a ticket out of the lotto machine cause the lotto machine had an error so it gave me a slip to get a refund at the service counter but closed again. The next week there was a different manager there and the counter was open. I have contacted Meijers prior but got no help, I was told he service counter hours were 8am - 10pm. This is unreal!
We are here to help
16 years' experience in successful complaint resolution
Each complaint is handled individually by highly qualified experts
Honest and unbiased reviews
Last but not least, all our services are absolutely free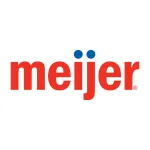 Meijer contacts