Lambert & Butler complaints
227
Lambert & Butler
-
L&B blue cigarettes
Hi, I have purchased a 200 pack of these cigarettes and every packet I am opening has got brown staining on them, which I do not want to smoke as I don't know what it is. I have tried a few now and it seems to make me cough a lot and this doesn't normally happen with L&B Blue cigarettes when I purchase them in the UK.

I actually bought these from Tenerife airport on my way home from holiday. Can you please look into this and explain what it is and can you resolve it please.

Regards Darren.
Lambert & Butler
-
Red plus pro filter
after trying to smoke these for 2 days only putting them out 40 seconds later due to some BLACK ASH type substance weaved into the filters greatly stopping air or smoke to pass through freely?

One tryd to cut filters in half only to find its the entire filter.

now there smoked as a camel with out filter on.

photos of these filters can be uploaded along with a demo of it in real time.

un-smokable & un enjoyable 100%.. blew over 32 australian dollars on these, wont do that again huh
Desired outcome: You should be more aware of companys issues and forthcombing in being 1st to offer a souloution to these problems after customers have paid, rather than sorry. but thanks for your cash though, is that all.
Lambert & Butler
-
Lambert and butler king size silver
I bought 100 L&B from Tesco supermarket. From the 5 packs I have had to COMPLETELY discard several cigarettes due to the cigarette not being correctly fixed to the filter. On a few occasions it has literally come away when I have flicked the cigarette. I can't take a draw of the cigarette because the smoke flows through the filter/cigarette integration part (end of the brown paper surrounding the filter). I am extremely annoyed that I have had to go buy OTHER cigarettes because my massively expensive cigarettes are extremely LOW quality. They batch they came from clearly have not undergone quality checks. Considering the price for the product, I'd expect them to be perfect every time.
Desired outcome: Refund or replacet
Lambert & Butler
-
50g pouch of l+b
Bought a pouch yesterday from my local corner shop. I've been smoking this since it came out and use 2 packs a week. The pouch that I have opened tastes extremely chemically and smells strange too. I never complain but thought this may need attention as this is the 1st time this has ever happened. The barcode number is 5 00431 029781. My email is [email protected]
Desired outcome: Replacement please
Lambert & Butler
-
Blue & pro filter
I noticed these cigarettes tasting much weaker than other blue brands of higher quality tobacco. I also noticed the cigarettes not packed, making the cigarette loose and burning much faster and even almost impossible to smoke past the 3/4 stage as so loosely packed.

I thought i'd cut the filter to make stronger and did this on several of the smokes to find a charcoal like black filter... More deliberate poison.
Desired outcome: Compensation and taken off the market99 Roberts Drive Maudsland QLD Australia 4210 +61456614139
Lambert & Butler
-
Lambert & butler bright air filter!
Hi, I bought a packet of cigarettes from a shop in Tenby and upon smoking these I found them very very dry and also a couple In which were empty! Now this is not the 1st time in finding this to have happened to my cigarettes but at £10+ a packet it's not on. I can blame the shop for them being dry as maybe they've had them a long time but to have empty ones in them when the packet was sealed is obviously not the shops fault!
Desired outcome: A packet of cigarettes in return!
Lambert & Butler
-
Original rolling tobacco
I am for ever finding chunks of tobacco that's not made properly but the one today is huge nearly as big as a fag paper or a fags worth of backi which when on benefits it's got to last as long as possible

I have been smoking Lambert and butler for years now and never had this problem before come on guys what's happening.

Purchased from co-op wragby

4/2/2022
Desired outcome: Money off next purchase or free tobacco
Lambert & Butler
-
L & B blue (Real Blue)
I had accidentally snapped one of my cigarettes closing my packet over, so with sed broken cigarette I proceed to rip the rest of it open and spill it out to keep with my tobacco scrapings. I see something black and shiny as I pour out the tobacco from the skin, and it is half a beetle, now if I never broke this one cigarette, I could have possibly smoked that and I am very displeased and would like to discuss the matter with someone, thank you Naomi hunter.
Desired outcome: Responded too
Lambert & Butler
-
Lambert a butler silver(original)
Hi, sorry to bother you over Christmas/new year but I have been a lamber and butler smoker for 25 years. I purchased 200 lambert from my local Asda store and more than 50 present of them had defects.
Loose cork wrapping around the filter
Bits of tobacco sticking out of the actual cigarette
And some of the smoking part of the cigarette ripped.
Live I said I have been a loyal costumer for 25 years and would hate to switch to another brand over this as I enjoy aiming your cigarettes.

I look forward to your response
Thanks
GARETH HUGHES
Desired outcome: Some sort of refund or replacement
Lambert & Butler
-
Lambert n butler original tobacco
I always but this product and I very disappointed in this pouch I've had loads of in cut bits of baccy in my pouch here is some of them I threw them away but then found more It's shocking how much I got in this pouch I wouldn't normally complain but it's ridiculous how much was in this pouch 😢 it costs way to much to throw a waiter of it away I would appreciate a reply thank a Worton I have included some pictures
Desired outcome: A fresh back or a voucher plz
This review was chosen algorithmically as the most valued customer feedback.
Hello, my name is Rochelle, I am 35 years old and have been smoking Lambert and Butler cigarettes since I was 18 years old. Today while I was just about to light my cigarette, I noticed something hanging out of the end, so I proceeded to pull it off, thinking it was just a long piece of tobacco, but to my surprise while I was pulling it, it was bouncing...
Read full review
Lambert & Butler
-
Lambert and Butler silver cigarettes
I purchased a packet of my usual brand lambert and butler but was very disappointed due to not being able to smoke a cigarette from the whole packet all the tobacco seemed to have loosened and came out of cigarettes I have smoked this brand for over 20 years and have not been so disappointed
I have received 2 emails now saying my complaint is missing information I do not know what is missing
Desired outcome: Replacing my packet
Lambert & Butler
-
Damaged cigarettes
To whom this may concern
I have once again received some cigarette thay r not smoke able at £11 a pack this is not very good service, I have complained on the past abt the way some of the cigarettes have been and this was recetfed swiftly and easy I decided to continue smoke lambert and butler as I have done for 20yrs now but the standard is becoming lower there is tabocoo missing from them and the filter is dodgy that u can't have a proper draw of the fag
Lambert & Butler
-
Lambert & Butler silver
I purchase 100 L&B Silver every week and for months now the quality of the product simply has not been there. I've had many issues from the cigarettes tasting very different to them going out half way down the cigarette. This happens almost every time and it is because at different points in the cigarette burning process, there is a gap where there is virtually no tobacco inside and when squeezing between your fingers, the cigarette virtually collapses. I've had issues with the filters being damaged leaving the cigarette not fit for purpose and also with splits and tears in the white paper. This is an issue that has gone on for months and is simply not good enough. The product is substandard and enjoying the product has become virtually impossible because there are so many issues with each cigarette. I would like to be reimbursed or compensated although I'm not holding out much hope.
Desired outcome: Compensating or partial reimbursement
Lambert & Butler
-
Lambert and butler real silver original
I always buy lambert and butler cigarettes real sliver smoke bout two packs a day but recently the taste on them from perfume taste and smell to weed smell and taste for the price of them you expect a decent fag not all the time buy round about 250 fags a week bout two packs of them taste file the fags keep going out have to keep lighting it the taste is unbelievable had chuck a few packets away as it was making me feel sick and light headed your normally a great company best selling fags but not lately you going terribly
Desired outcome: Want some free packs
Lambert & Butler
-
l&b real blue metal object inside
Hi i have bought a 20 pack of l&B real blue and there is this metal circular object was inside my cigarette, this is very concerning as what is it ? there must be something going on during the packaging process as my friend back last year opened a bad of lambert tobacco and it was full of shredded news paper ! This should be looked into ASAP .

Kirsty sultana

[email protected]
Desired outcome: Money back for having foreign body inside cigarette
Lambert & Butler
-
Lambert and butler 50g rolling tobacco
Hya I have Found some sort of tree or something. It's not tobacco and doesn't look smokeable or look like it belongs in with the tobacco. I am not impressed about finding tiis in my tobacco as I could of smoked it and it could of been fatal. I have attached photos. I think some sort of compensation would a generous gesture on your behalf thanks in advance ash
Desired outcome: Compensation
Lambert & Butler
-
Cigarette in pack of L&B blue
Hi this cigarette was in my pack that I purchased yesterday from the coop store in Chapelhall Airdrie Lanarkshire Scotland it seems it's not been made properly could you please give me feedback as to why thank you as it's maybe been counterfeit ones I've purchased

07936597106
Andrea M Brown
3 Budshaw Avenue
Chapelhall
Airdrie
ML6 8TZ
Email: [email protected]
Desired outcome: Maybe some cigarettes 😀
Lambert & Butler
-
Silver kingsize
I bought myself a pack off 20 lambert & butler silver. Through the day I had had smoked a few out off the packet.. Then I took another ciggy out off the box. Started smoking itt then just happened to look at the ciggy and itt had a solid ink line right down the center..In which I was smoking. The was a horrible taste too itt.. Don't no how many more I smoked that day with this thick ink on them.. I thi k it's a disgrace this has happened this day and age could off givn me ink poisoning..Could you get back in touch with me on this email off wat you going to do about itt I will send you the pictures i've got and my email many thanks mr jones.. My email is [email protected]
Desired outcome: ⁶Fine out wat the cors.was. and compensation proper sent my anxiety. Through the roof
Lambert & Butler
-
Cigarettes
I bought a 100 pack of Lambert and Butler and it only had 8 packs of cigarettes in it the shop could not help me the pack want Damaged and was sealed am very disappointed, Can u plz help me in this matter am a full time smoker it's never happened in my life, I would like 2 no am in right compartment for a Complaint mr Craig Carradice are u Lambert and Butler manufacturers or not
We are here to help
16 years' experience in successful complaint resolution
Each complaint is handled individually by highly qualified experts
Honest and unbiased reviews
Last but not least, all our services are absolutely free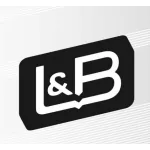 Lambert & Butler contacts