Jazeera Airways complaints
82
Jazeera Airways
-
Jazeera Airways
I booked two tickets from Dammam to Cochin on 6th May as per the Booking id: EMT97125524.Due to the bad climatic condition, the flight is cancelled & same is informed me just before the scheduled time.

So i cancelled the ticket since my Visa would be expiring on same day. However M/s Jazeera is not ready to refund my amount & not providing another ticket for traveling so far. I continuosly follow up to airlines. But not getting fovourable to me so far.
Jazeera Airways
-
3 passanger left in Madina airport
3 passanger doing all procedure like boarding, check in, n all but Jazeera airlines is all 3 passenger left in airport.

Actually in a boarding airlines flight park gate no. 113 mentioned, so passanger can waited for flight at gate no.113 after boarding & security check in. But at the last movement airlines flight park different gate number no.111. no any airlines members can't inform, no any announcements for change gate no. And airlines left all 3 passenger in Madina airport at dated 9th may 2022, flight no. JO 242 Madina - Kuwait - Ahmedabad.

Check Madina airport CCTV footage, even in airport staff also unknown about this flight schedule.

I want this all this 3 passenger are currently waited in Madina, so arrange new flight for all passanger and back to home.
Jazeera Airways
-
Flight delayed and laguge missing
Dear sir/Madam

I would like complaint against airline that flight also delayed not even open waiting area check-in counter also not treating well after that when I reached India there is two baggage one is came other is not even they are ready to deliver our baggage when comes next flight they are telling you should come to collect we are living far away from airport about 225 km and its a Ramadan time our fasting time how we will manage they telling if you want to receive by courier I have to pay why should I pay it is not my fault it is from jazeera airline fault then also I agree to pay because lots expensive things are I side after received so many things are wasted. need compensation for that please do reply

The date is departing from kuwait to Mumbai 21.04.2022

Flight-J9 401

Time of departure-8.35 delayed 10.30
Jazeera Airways
-
Complaint against Jazeera airways
Hi,

We have booked tickets from United Kingdom to India last december and unfortunately we couldnot travel and cancelled the tickets and they refunded the amount in credit with 203GBP cancellation charges. Now i am trying to book tickets again with the credit amount and there are no flights throughtout the year. How do i use this credit amount. I have called the customer service and they are not responding properly and annoying us by keeping us in loop.
This review was chosen algorithmically as the most valued customer feedback.
Dear Sir/Madam, I am writing this email to file a complaint against your staff (Mr Ahmet albayrak and a lady under him which he refused to disclosed her name) at Istanbul airport and asking for a complete refund for my loss on missing a flight to India through Jazeera airways because of your staff negligency, ill behaviour and pathetic customer service...
Read full review
This review was chosen algorithmically as the most valued customer feedback.
Dear Team We have booked the ticket in Jazeera Airways website to travel India from Kuwait airport. Travel Date: 12 November 2021 Reservation number: T2T8TL Departing: Kuwait Arriving: Chennai (India) Number of Passengers: 2 Adults + 1 Child (4 Years) As per the latest guidelines issued by destination Country India on 11 November 2021, children'...
Read full review
Jazeera Airways
-
Did not refund when flights are not operating.
ZDZ85X - booked this flight from LHR to DEL via KWI and due to some personal issue the traveling date had to be reschedule hence I cancel the flights and thought I will get a refund but few weeks later i did not get refund i phoned them requesting the refund and i was told to contract the Helpdesk.

i emailed the Helpdesk and they said it is none refundable and the money is credited so you can use it when you want to travel by November 2022. In December 2021 toward the end of month I decided to fly India in Mid Jan and return to UK in Mid Feb, however, I checked the Jazeera website and saw a last flight to India on 15th of Jan 22 but after that there was no flight sawing between UK and India till 31st Dec 2022 so i can not book a return flight to UK so I emailed them and they said the money can not be refined bit you can refer to your family member who can fly instead. Jazeera airways has £832.80 GBP which i could not use when i wanted to use and now there are not flights operating so no family member can fly so what are they going to do with my money which i earned by hard laboured work in construction.

I need my money back.
Jazeera Airways
-
Couldn't travel due to PCR requirement in Kathmandu (Nepal) Airport
Date of Incident: 4th March, 2022

Time of Incident: 5.30 AM

I and my wife went to Kathmandu on 25th February by Al Jazeera Airways Flight No J9 539, Reservation Number: P3KG3F.

On the same booking our return flight (J9 540) from Kathmandu to Kuwait was scheduled on 4th March.

As MOH, Kuwait had withdrawn the RT-PCR Test requirement for incoming passengers who are fully vaccinated, we didn't undergo any PCR Test during our return flight. In Kathmandu airport, we were not allowed to enter as we were not having any PCR test report.

I had no option left other than cancelling my trip and purchased new ticket (Reservation Number: W97DUW) for next day (5th March) with more than doubled price.

On 4th of March along with us few more Kuwait bound Al Jazeera passengers were also not allowed to enter the airport due to same issue and from airport authority/ Jazeera Airways staff we came to know that this incident is happening every day for last one week or more. The day before total 18 passengers were sent back from airport for same issue.

Due to above, I missed some of my important commitment in Kuwait along with huge financial loss.

As M/S Al Jazeera was well aware about the PCR requirement of Nepal Police for outgoing passengers from Kathmandu to Kuwait and also they witnessed for last few days that many passengers were not allowed to travel due to not having PCR report, I strongly believe that M/S Jazeera would have send email to all the confirmed ticket passengers to undergo PCR test before flying back to Kuwait from Kathmandu.

We would request M/S Al Jazeera to look into the matter and please let us know how M/S Al Jazeera is going to compensate the loss we incurred due to above incident.

I am sure that being a reputed company, M/S Al Jazeera will positively look into customer's satisfaction by compensating the above loss. Looking forward to a positive response from M/S Al Jazeera Airways Company.
Desired outcome: I strongly recommend to refund the ticket price against my purchase (Reservation Number: W97DUW) or to compensate with another tickets in another sector with same amount.
This review was chosen algorithmically as the most valued customer feedback.
Dear head of Aljazeera Airlines Headquarters Good day, I am Dr. Zena Al-Sharbati, a Canadian Citizen (Passport number HP919514), I am a doctor at the Sultan Qaboos University Hospital in Muscat, Oman. I am writing this email to raise a complaint against Aljazeera check in Counter at Muscat International Airport. The incident happened on February 14th...
Read full review
Jazeera Airways
-
Damage of my laguage
Dear Sir/Madam .

Goodmorning ,

As iam here to file a complaint about my 30kg of laguage where iwas travelling back to Saudiarabia from india Hyderabad rajiv gandhi airport shamshabad via kuwait . Flight J9 1231 Hyd-kuwait & J9 1404 Kuwait -Dammam J9 1404 .

As my Laguage bag pictures are attached in attachment .

Iam Seaking My Laguage bag compensation becauase it is not useable .

Waiting for your response .

Thanks ,

Shaik fahad ,

+9660505966414 ,

[email protected]

Saudi arabia ,

Dammam .
Desired outcome: Iam Pleasing me to Refund my laguage bag or the amount of my Laguage bag .
Jazeera Airways
-
NO TICKET ISSUED OR booking Reference
Payment taken by al jazeera airways

11 february 2022

receipt number 201512220236023420

paid by visa card ending 8206

amount : kd 175.0860

dep: 06 mar kwi med 10.30

return: jed kwi 13 march 15.45

passenger name: (1) mr mohammad khonat

(2) mrs sharifa khonat

am very disspointed as jazeera airways has cllected the money and no ticket itinerary or ticket provided.

Please look in to this complain and advise at your earliest

regards

mohammad khonat

00447398150083
Desired outcome: Please issue tickets for both paxsand emailalternative email :[email protected]
Jazeera Airways
-
Flight
Hello, Last year due to the pandemic I cancelled a flight to Kuwait from the UK. I took a voucher, so that I could book a flight asap.

Jazeera no longer flying from the UK, but I have a voucher. No one will answer my calls, emails, messages. Every time I ring, I'm put on hold for hours, they then just say they don't understand my English. I need this money back. I was told I would be able to use this voucher, but I cannot use it if the airline is not flying from London anymore.

Can someone please at least answer my calls, emails, complaints. This is disgraceful customer service and you have money of mine which I cannot use.
Desired outcome: Money Back
This review was chosen algorithmically as the most valued customer feedback.
At DXB, we were denied of boarding by mistake from the supervisor of Jazeera for our flights J9124 and J9539 from Dubai to Kathmandu departing from Dubai International Airport at on January 10, 2022 at 18:15. At the checkin counter, the agent noticed that our covid PCR certificate was valid within 72h of the departure of the flight. The agent called the...
Read full review
Jazeera Airways
-
Damaged Bag
Dear Sir/Madam
My flight from London Heathrow to Mumbai airport was in Jazeera Airways with flight number J9 8 from London to Kuwait leaving on 18th December 2021 and J9 1401 from Kuwait to Mumbai on 18th December 2021.

My bag was destroyed and mishandled by the airline. When i got it off the belt at mumbai airport after the transit in Kuwait city, I found the bag broken and the broken part of the bag missing. Additionally, Jazeera Airways managed to break the coded lock of the bag too. Despite the bag being a hard cover bag, the bag was broken and and the broken part went missing. This can give you an estimate of how roughly my bag was handled by the airline. That is ridiculous.

I have attached photos of the luggage tag and the broken parts of the bag.

Get this sorted as this is not done and is is no way to handle a passenger's luggage and compensate to cover the costs of the bag.
Desired outcome: Compensation for the Bag.
Jazeera Airways
-
Iam Complaining about damage of my luggage in very bad condition
Dear sir / madam: I never thought that an such a good reputed airlines will do such a bad thing to coustomer s luggage. I travelled from India chennai airport to dammam via kuwait on 28-12-2021 10 pm local time and landed in Kuwait for the next flight which was sheduled on 29-12-2021 14.50 local time. After reaching Saudi airport I recived my baggage and went to the hotel and opened my wrapping from my baggage and saw my baggage was damaged in verry verry bad condition and can't be used any more this is really bad behaviour from the worker of Jazeera airways we pay for everything and it's your responsibility to keep safe of us and also our belongings.its not fare I need a solution for my damaged baggage.
This review was chosen algorithmically as the most valued customer feedback.
Hello Sir, This side Aisha Ali [ Pasport no: K6111026 ] [ Kuwait Civil ID no: 285022706479 ], , age 35 years wife of Mushahid Siddiqui [Pasport no: T0706217], [Kuwait Civil ID no:282011207654]. I delivered a baby girl named Mysha Siddique [ Kuwait Civil ID no: 320031001762] on 10 of March 2020 in Adan hospital Kuwait. My Visa got expired on 12th May...
Read full review
This review was chosen algorithmically as the most valued customer feedback.
Hello, I bought the following flight ticket on Sat, 16 Oct: Departure: Kuwait Arrival: Trabzon, Turkey Thu, 21 Oct, 08:50 Return: 23 Oct 2021, 13:35 --------------------------------- I received an email from Jazeera Airways on Mon, 18 Oct saying that my departure flight was postponed to 23 Oct, the date of my return flight! So practically they were...
Read full review
Jazeera Airways
-
Seat facility
I travelled from cochin to kuwait on 12 august 2021 flight no J91406. I am writting inform that the passengers seat are not good, we are not able to adjust the seating, no video screen was there, flight was full on covid panemic time, no social distencing. Please do not repeat it..The ticket fare was too high and the facility provied was too cheap.
Desired outcome: Please make sure next time everything is well arranged.
Jazeera Airways
-
The quality of toilet maintenance in flight from Kuwait to Chennai.
Hi,

This is bring to your kind attention. I would like to inform that, the passengers traveling to India are required to be given an additional information about disposal of used tissues in the push symbol provided in the toilet. I have approached the crew regarding this. The crew was quick and cleared the toilet in no time. I'm thankful to them and feel guilty as well at the same time that they have to even take care of these things..

As India has vast culture and still a developing country, people are still ignorant of international etiquette. It is required to take necessary steps to avoid inconvenience to co passengers.

It would be highly appreciated if you could include a sentence of how to dispose used items in the toilet.

Expecting a better experience for all..

Thank you.
Jazeera Airways
-
Flight Delay not informed caused a lot of money due to PCR Test and other transportations
Dear Sir,

This is to inform you that we had a booking XCT8HK booked on 11 Apr and the flight schedule was on 01 May 2021 @ 1540 from Jeddah to Mumbai. On the scheduled day we reported to the Airport counter before 4 hours. On the counter, we were given a surprise that your flight is rescheduled from 01 to 08 May. This was shocking we did not receive any call from airlines or agents about the change. We did the PCR Corona test also, arranged transportation, took the leave from office to catch the flight, luggage wrapping and so on preparation moreover we were fasting in Ramadhan.
It was too disappointing and tiring.
Hence; I would like to request the appropriate compensation for the delay and for not informing in advance.
Desired outcome: Compensation
We are here to help
16 years' experience in successful complaint resolution
Each complaint is handled individually by highly qualified experts
Honest and unbiased reviews
Last but not least, all our services are absolutely free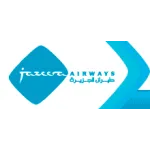 Jazeera Airways contacts