Hotels.com complaints
717
Hotels.com
-
A refund for breakfast which Hotels.com agreed in writing but not making process
If there is no issues, this company is ok I've been a customer for years so it's disappointing as when there is an issue it's taken months of bouncing around and still not resolved. The telephone operator made a mistake when altering our booking and removed breakfast. I picked it up and they apologies and advised me buy breakfast and they would refund the full amount (confirmed over the phone and in writing ). But after my travels and providing the invoice for a refund of $510, It's been bouncing around and no one can assist, or has no records and 2 month later still following up trying to speak to a supervise. Raised so many support calls and explained it so many times to the support team so it's very frustrating. The supervisor calls back at 3am. So this company has lost me as a customer and is not worth the rewards nights go straight to the hotels.
Desired outcome: Require a competent representative to process the refund for breakfast as they promised.
Hotels.com
-
Reservation
I made a reservation to the Park West Inn in Augusta, Georgia. I paid exactly $213.33 for a four day, three night stay. So after a 15+ hour drive, I get to the hotel to check in only for the front desk to tell me that Hotels.com only paid $38 "special rate" to the hotel for my stay, that they don't take third-party special rates and that Hotels.com was supposed to call me. But the thing is that there was no special rate. I paid what I paid and now I'm only receiving a partial refund.
Desired outcome: I want my money back
Hotels.com
-
Inflexible to accomodate a change of hotel time/day when flights change.
Booked hotel at Gatwick airport for overnight stay with early morning flight next morning. Due to flights changing which is frequent in the current environment (post pandemic) I could only change the hotel booking by canceling when using a Tesco voucher. Cancelled as instructed and then Hotel.com refused to credit back the voucher (£165) to use again to rebook as against policy but following through a process as instructed. Total lack of cooperation from customer services with typical text book reply of quoting policy without looking and understanding whole picture and checking facts by advising that Hotel.com never issue credit vouchers which is not correct, will be recommending to Tesco that Hotel.com is removed from being a rewards partner from immediate effect unless this is resolved as requested which is not unreasonable as a customer.
Desired outcome: Credit back £165 to use against rebooking hotel
Hotels.com
-
Gift card can't be used on app or website and no customer service available
Bought 2 $100 gift cards in 2018 which I had merged into one but never got to use it due to the pandemic. May 2022, I tried booking for a hotel in Singapore but there was nowhere where I can use the gift card whether I book through the app or on the website. I decided to checked the card balance online, it can't find my card. I tried calling their Philippine hotline but it cannot be reached.
Desired outcome: Use my $200 gift card balance and speak to a customer service agent.
Hotels.com
-
Cancellation refund
Dear Sir / Madam,

I am writing to you to raise an issue about: Holidays

The issue that I have experienced was: I had to cancel my stay due to illness. I have requested a refund 4 days before I was due at the hotel via messaging system on your app. I have also contacted the hotel itself. They have agreed to look into the refund and proceed as long as they get a request from the agency (hotels.com). I have contacted you again via phone asking to contact the hotel, which you did call on same day. Unfortunately you did not follow up with the hotel in writing. You left it until the day I was due at the hotel and it was too late. Therefore I'm requesting a credit on the account from you or a full refund to my payment method.

Also customer service has been absolutely unacceptable for past weeks.

I cannot get hold of anyone to discuss and you are very slow at responding to my requests.

I find it very unprofessional for such big company.

It occurred on or around: 05/04/2022

This meant that I have lost £437.88 for the booking and lots of time and ££ trying to contact customer service.

I am hoping you will look into this and fully refund my booking. I have been a gold member for years.

I look forward to your prompt response on this matter. As recommended by Trading Standards, I would like to keep a complete record of my case, so please reply to this email address.

Yours faithfully,

Ewa Wojtczak

Booking Reference 9165882943604

Cancellation refund
Desired outcome: Full refund or a credit note
Hotels.com
-
Unable to book a room
Was able to reserve and pay for the room with a Hotels.com gift card but yet they canceled it hour later so they were on able to verify or validate the payment method i've dealt with this on numerous occasions this has happened probably about 20 times in the past four months and it's getting to be a bit ridiculous you buy a hotel.com gift card you think they would be able to validate their own gift card but yet they still don't you end up going to a room thinking you have a room and you don't when you get there it's embarrassing that mention the fact very stressful and frustrating and then they tell you will call you in two or three hours but yet they never call you they never contact you they never fix the problem the issue you another gift card only get the E gift card and it doesn't work either no matter if you start a new account have a new phone number not what you do you can't use it and it's insane
Desired outcome: To be able to book a room and successfully get into the room in a timely manner or by checking time not three days later
Hotels.com
-
Refunds
Booked a room in Charlotte NC for a concert more than a month in advance, was notified 2 days before travel, that the hotel would not honor Hotels.com bookings. Mind you I paid in full, and Hotels.com took my funds immediately.

There were 2 high profile concerts in Charlotte that night, and rooms were scarce. They tried to re book me, but the options near the venue were in very sketchy hotels (1 star, half star).

They canceled my reservation, and I had to book another room, on the other side of the city. It was 60% higher than what I had paid a month earlier.

They were to refund me the original amount in 7 days. Its been more than 2 weeks and still no refund.

I have called 6 times and get the run around each time. Plus, they REFUSE to escalate me to a manager.

This is an absolute joke of a system. Beware.
Desired outcome: I want my funds back, and will never book with them again.
Hotels.com
-
Not sending my reservations to the hotel
I made reservations on Tuesday May 3rd for the Hilton Garden hotel in Sacramento for a check on May 7th. I showed up on May 7th and the hotel told me they never received my reservations. I then spent time to contact hotels.com to call the hotel to confirm my reservations. After about 30mins or so the hotel told me they didn't have any rooms and they were sold out. I had my 3kids in the car waiting at 10 o'clock at night waiting to go to sleep.

This was very unacceptable and very frustrating having to deal with this.

I was offered a refund but not sure if that was done. I would like more than just a credit for all this work I had to do. I didn't have to spend my night having to contact hotels.com about a reservation that should have been done days ago.
Desired outcome: I want my refund and I want a comped room next for this delay and frustrating event I had to deal with.
Hotels.com
-
Hotels .com customer service dept
I have a hotels.com gift card for $100 that I made a booking with last November 2021 at Residence Inn in Temecula Ca . I later canceled the booking and assumed the funds would be returned to the card , I have called the hotels .com customer service # about 10 times in the last few days . No one can reinstate the funds to the card or send me a new card electronically, when I try to make a booking with it it says inactive. The customer service tells me to call Cashstar and then they tell me to call Hotels.com . Maybe the new card was sent to my junk mail and got deleted, but I haven't used the funds so I don't know how to retrieve the amount . The confirmation number is 9178033468722 .The gift card # is 6126 7369 4742 9595 . My name is Paul Gilbert [email protected] yahoo.com Mobile # 626 497 6045
Desired outcome: Reactivate gift card or send new card # to my email address
This review was chosen algorithmically as the most valued customer feedback.
I booked a hotel for 9th April via the Hotels.com app. This was the Merchants Hotel in Manchester, confirmation number 9184707059151. This was 1 room, for 2 adults at £80. I selected pay at the hotel. On Tuesday 29th March I was sent an e-mail from Hotels.com stating a hotel had sent me a message. This was from the Merchants hotel stating they had cancelled...
Read full review
Hotels.com
-
Hotels.com
We booked 4 nights with Scandic Hotel in Copenhagen and then Pandemic / Covid started so we could not travel as Denmark before Britain went into a lockdown. These restrictions were in place... when these rstrictions relaxed, we wanted to book but the restrictions kept getting tighter again... not fault of my own.. we all have our own lives and plans...my sister in law passed away with cancer a couple months ago...so this has put also a strain when we were available to spend the well deserved break in Copenhagen... When contacting the Hotel, they have now turned around that long time have passed and they no longer honour the booking..?

Although they have had the money upfront for a date that we were not able to travel due to the restrictions imposed by Denmark etc...then Britain etc...

No understanding or simpathy from the Hotel...

All we wanted is to have a few days in a beautiful city and forget about our recent past which was quiet challenging...
Desired outcome: The booking to be re-instated as we want to take the holiday that had planned and paid for already
This review was chosen algorithmically as the most valued customer feedback.
I booked a 3 night stay with hotels.com for econo lodge, noting, it had a free cancellation policy, fully refundable when I chose my hotel. But when I cancelled I received a message I would not be refunded, and had to file a claim through insurance, which I purchased as well to be safe. According to hotels.com there is a cancellation fee 100% the cost of...
Read full review
Hotels.com
-
hotels.com
I booked a hotel stay. On the booking screen, I was applying my 1-day credit to my booking. The total showed on the just over 425 dollars. I booked the stay and then checked my email and was charged over 500 dollars for the stay. They didn't apply the discount that was on screen when the booking was made. They then refused to credit my account the amount that was promised. They said I would need to cancel and rebook again to get the discount knowing that it was not an option because the credit would take 7 to 10 days. It is fraud to show one amount and charge another amount. This money is owed to me.
Desired outcome: A refund of the amount owed to me.
Hotels.com
-
Animals and bugs
date happened : 04/14/2022

incident on what happened : first off I'mma start by saying I'm in my room laying on the bed I feel something crawl on me I get up to turned the light I didn't see anything so I turned my flashlight on off my phone to see that what was crawling on me was a bed bug so i hurried up and got off the bed but before that happened I have all the lights off still at this moment I see a rat run into the bathroom after that I left out the room and left my room I didn't even want to be there no more I am very unsatisfied with my stay at the hotel then when I go to the front office at like 4:00 in the morning Don't nobody come to the window I will not recommend this hotel for anybody at all
Desired outcome: I would like a refund on my $70 that I paid for the room
Hotels.com
-
Radyr Place Apartments by Cardiff Holiday Homes
Hotels.com took my booking and took £188.00 payment for 2 nights accommodation dated 29/03 & 30/03. Reservation confirmation 9171489457891 Hotel name RADYR PLACE APARTMENTS in Cardiff UK.

Upon arrival to address, told to call +442920811825, number does not exist. No reception desk or anything else to contact.

Upon speaking with residents locally, we were told this is a scam.

Hotels.com on line help, calls the number and gets stuck in a loop as it can't contact the accommodation.

I then have to pay for alternate lodging elsewhere.

I check 2 days later after receiving lame email saying hotels.com do not offer refunds and the hotel is temporarily unavailable on the web site.

Emailed complaint to Hotels.com, still no response.

Check hotels.com website today and the hotel is back on the bookable list.
Desired outcome: Would like a refund.
Hotels.com
-
Booked a room that does not exist (property scammer)
I booked a room at Villa Viba in Vung Tau, vietnam from Apr 9-11 for approximately $583 usd. When I tried to check in on Apr 9, i called the property phone number listed on the hotels.com website but no one responded. I tried reaching the property owner for an entire day with no luck. I ended up having booking a different property at a higher rate due to a last minute booking. I tried getting a refund from hotels.com but was refused a refund. Their reasoning is that because no one can reach the property owner, a refund cannot be issued. How is it my fault that they cant get in touch with the property and now they expect me to take the blame for it by taking this 583 loss.
Desired outcome: I want a refund, an apology for this incompetence, a removal of all the fake properties on hotels.com, and a better onboarding process for new vendors to prevent future people from being scammed
This review was chosen algorithmically as the most valued customer feedback.
I booked a hotel through the hotels.com website called Hotel Mustang Holiday in Kathmandu - Nepal from 14th Feb to 17th Feb 2022 - confirmation number 9165421614187 - the cost was £70.74. I recieved a confirmation email from Hotela.com to say this had been booked. When we arrived at the location the hotel was closed and according to the hotel next door it...
Read full review
Hotels.com
-
Price Matching with Hotels.com
I was receintly going to book a hotel in Branson through Hotels.com. I found one to book, but just to check, also went straight to the hotels website to check rates for comparison. The hotels website was $10 cheaper for the same room, on the same day , that hotels.com. I called and spoke to customer service. I need to add, as usually with this kind of customer service the service is from another country and almost unable to understand.

I asked why Hotels.com was higher priced than going directly to the hotel. He stated, That OK, you do Price match. I asked how that worked and He stated." BOOK THE HOTEL THROUGH HOTELS.COM AND WHEN IT'S TIME TO CHECK INTO THE HOTEL, PROVIDE THE LOWER PRICE PROVIDED BY THE HOTEL TO HOTELS.COM AND THE WILL REFUND THE DIFFERENCE.

THE PROBLEM IS, I AM BOOKING A MONTH AHEAD OF TIME. THE DAY OF THE VISIT TO THE HOTEL, THE DIRECT PRICE WITH THE HOTEL WILL POSSIBLY BE HIGHER AS IT'S A LAST MINUTE RATE, SO I WILL BE UNABLE TO PRESENT THE PRICE I COMPARED A MONTH BEFORE.

AS SUCH, IF UNDERSTOOD CORRECTLY, PRICE MATCH ONLY COUNTS IF THE PRICE YOUR COMPARING IS THE FROM THE DAY YOU ACTUALLY CHECK IN TO THE HOTEL, SO NO, THERE IS NOT PRICE MATCH FOR ADVANCED RESERVATIONS.
Desired outcome: Provide the price at booking that is no higher than what the hotel direct site is charging for the booking at time of booking. Not what the hotel might be charging the day the room is used.
Hotels.com
-
Booked hotel room online for $169. And got charged $220
On March 22, 2022 I booked 1 night stay on March 25, 2022 at Hampton Inn in Roanoke Rapids NC through Hotels.com. The total cost was $169 including $19 tax and $3 cancelation insurance. Within 15 minutes I received a conformation and the charge to my credit card was $220 total, not the $169 I booked for. I called the Hampton Inn to cancel the reservation and they said I had to go through Hotels.com. I called hotels.com and they said I could cancel but I could not get my money back. The person on the line ("Angel") said the best she could do was give me a 20% credit. I declined and told her I wanted the rate I booked for. After

a half hour of going nowhere I ended the conversation by requesting to speak to a supervisor, I never heard back.

Conf. # R3250417105

Booking Ref# 52948228345

Ticket# 6224605
Desired outcome: A refund of $51, the difference between what I booked for and what I was charged.
Hotels.com
-
rebooking
I have been trying to resolve this issue that twice my booking was postponed due to the pandemic. I was assured that the reservations would be honored when the concerts resumed. The concert is scheduled for May 6th. After numerous attempts to reschedule this I finally spoke to someone who told me that the reservation was indeed changed and I was to use the same confirmation number. I asked for a new email confirming this and I was told I would receive one. Well it's been almost a week and I have not received any email.

Again I tried to contact Hotels.com and after waiting on hold I explained the whole issue again. The reservation is for two nights and they were to changed to May 5th checkin and May 7th check out. This is reservation number 9200800402752. The reservations are for Hyatt Place Mohegan Sun in Montville, CT. I CALLED the Hyatt Place and I was told that they only had the reservation for May 6th one night. I PAID for two nights not one. The reservation was to be for May 5th-May 7th. The lady said that she would check and for me to hold. After 45 minutes yes 45 minutes of being on hold she came back on and said that she was still checking. After 45 minutes- that's what I got. Another 15 minutes waiting she came back and said that reservation was made for the two nights and my new rate for the two nights was over $700. Yes over $700. I was livid as to this after being on hold for over an hour she tries to tell me that is what the hotel told her!?!?! Like I am stupid to believe this- I paid for two nights. I believe this is Hotels.com's way of getting out of honoring reservations postponed from the pandemic. Making it almost impossible to rebook a reservation because the rates are higher and they do not want to honor those rates. Now the real interesting part of this is that I went on line when I was on hold and saw that Hotel.com has those same two nights May 5th-7th for $199 a night! Not over $700 for the two nights that I was quoted. So I asked the woman as to why wasn't I told $199 a night that is showing on your website? She said "I don't know" How could you not know?
Desired outcome: The two nights given at the price originally paid. this is unbelievable just trying to get in touch with someone then be put on hold then told some ludicrous information.
We are here to help
16 years' experience in successful complaint resolution
Each complaint is handled individually by highly qualified experts
Honest and unbiased reviews
Last but not least, all our services are absolutely free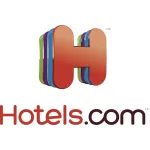 Hotels.com contacts