Hyatt
-
Disgusting rooms
Hyatt Place 40 West Orchard Park Drive , Greenville SC 29615. My was from June24-27,2022. This hotel is absolutely filthy! I have had to be changed to a different room because the first room the shower was disgusting and there were dead bugs on the bathroom floor! The second room the shower curtain was disgusting as well! And I have pictures and your manager says to me I think we've been very accommodating and nice to you. Your hotel is filthy and you are saying you have been nice and accommodating to me? What would've been nice and accommodating is if your hotel was clean. I am going to contact whoever I need to contact to report this not just to hide it got to be somebody that inspects hotels
Desired outcome: I would have liked a refund so I could go somewhere else and an apology
Hyatt
-
Theft in my room
I was at the Grand Hyatt Baha Mar from 6/9/2022-9/13/2022 room 2040. While we were at the beach for a few hours we had somewhere between $700-$800 dollars in cash stolen. Whoever stole the money also tried to access our safe and left it jammed and inoperable. The money was in a secret compartment in a backpack that was completely trashed by the intruder. The worst part is Hyatt's response, which is nothing but a generic email as to this date. This is unacceptable on every account. We filed a report immediately on 6/12/2022 when the money was stolen. We were given an email and nothing more by Hyatt, no contact person, no phone number nothing even after trying. Worst company ever!
Desired outcome: Want a response from Hyatt to our many emails and want our money!
Hyatt
-
Holston house Nashville TN
I stayed at the Holston house last week 6/13-15 I was supposed to stay the full week. I was in Nashville for my honeymoon. The first night I noticed it was a little warm, but it was late, so I went to sleep. I woke up the room was warm I talked to the front desk They assured me someone would be up to look at it. I went out shopping it was hot last week. when I returned to the room it was hot. I called the front desk they told me it just came back on and would be cooled in an hour. When I got in it was still hot. I went down to the front desk to complain. He said he had no overnight people to work on it and he gave me a fan. I found it very hard to sleep while sweating. Nashville was in the 100s all week. On the third day I called again they said it had been fixed and would be cooling down in an hour. I enjoyed the pool for three hours and when I returned the room was still hot. So, I had to pack my stuff up and find another hotel.
Desired outcome: I wouldn't mind a discount on my bill. I would have appreciated being told the truth and not led on to believe the ac would be working.
Hyatt
-
Charging me for cancellation due to covid
My son and I became ill and had to cancel reservations for May 28 2022 at your establishment at Hyatt place In Phoenix Arizona I had reserved a one night stay to take my youngest son to a concert there by the hotel.

I understand you have policies but it would of been nice to get a credit to use for future stay.

With the pandemic and all we did not want to expose others this would be unethical and totally wrong.

I paid over $300 and for myself that's a lot of money.

My reservation number was 46316279

Would you kindly consider a voucher of some kind please?

Yvonne Richards
Desired outcome: A voucher or. Future credit for a stay at your establishment
Hyatt
-
Billed for two rooms, stayed in one
On day of arrival, I received one "room is ready" text. checked in with last name, business card. Wife and I were given one pair of digital keys to our one room. Checking out, was charged for my one room. Checking my on line credit card activity, saw an additional similar $ charge. I called Hyatt immediately, and they said I had reserved two rooms. They checked the activity log and saw that the second room was never occupied. They seemed to acknowledge the snafu, but when AE tried to get a credit, they denied it
Desired outcome: Credit back the unused unoccupied room charge
This review was chosen algorithmically as the most valued customer feedback.
I checked in on may 2 and checked out on may 9,2022. I complained on monday night. I thought it would be fixed on tuesday may 3. I got back tuesday night after a tour of city on big red bus. I called down and talked to cary and she told me they had trouble with that building. My wife did not want to move and I dump buckets of ice in tub all week. Cary night...
Read full review of Hyatt
Hyatt
-
Hotel Stay - Fraudulent Advertisement
I booked a 6-night stay at Hyatt Place Park City in March. The reason I chose this hotel was because on the hotel page, it was explicitly advertised that the hotel had a shuttle for guests (see attached screenshot). I chose to book this hotel and pay more than other hotels that were cheaper but did not have shuttle service. Once we arrived at the hotel, however, it turned out that there was no shuttle service. Instead, we were forced to use Park City's public transportation buses, which we could have done at a cheaper hotel. The manager and staff were rude and refused to lower the room price, saying "sorry, this is how it is", knowing full well we weren't going to start looking for another hotel because we were completely caught off-guard right there and then. I have submitted a feedback form to Hyatt a month ago, requesting a partial refund, however no one has gotten back to me, so I am looking for alternative ways to get Hyatt to compensate me for the fraudulent advertisement.
Desired outcome: Partial refund of up to $1500 which is what I would have saved at another hotel without shuttle service
This review was chosen algorithmically as the most valued customer feedback.
Hello, I stated at the Hyatt Place Denver Airport In Aurora 04/20/2022-04/22/2022. Booking number 3421133 by Travelro.com Room number 315 The first night at 3:25 AM I get three knocks on the door and then proceeded by the door opening. The inside door latch was intact therefore stopped the intruder from entering. I yelled and they quickly closed the...
Read full review of Hyatt
Hyatt
-
Room service/cleaning
Staying now at Hyatt Place on Century Blvd LAX, went to the front desk to ask for a room service (towels, linens, bed made, regular). They refused, stating they now only will offer a room service/cleaning every fourth night of a stay. I asked if there was any exception to this, they said no. I will not be staying here again. Lazy staff and bad management.
Desired outcome: Want my room serviced.
Hyatt
-
Car was hit in parking lot, cc ran, came in rm
Checked in hotel on 3/2/22 & car was hit by unknown person on 3/2/22. Walked outside to go to Chipotle & couldn't unlock my car doors. Noticed damage to the back drivers side where the battery is located, I have a energy car. Noticed the passenger window down some. Walked back in hotel asked the manager to see the cameras & explained what happened. Told no cameras. Filed complaint on 3/9/22, just now hearing from consumers Dept in April 2022 and general manager. In late March this same front desk supervisor "Elizabeth" told her employee to walk into my hotel room, it scared me as I suffer from PTSD. She said she wanted to get a pillow. On another day March 25th, 2022 the same front desk supervisor fraudulently ran my credit card without my knowledge and overdraft my bank account, it's still not resolved, I have not heard from their claim department and their is a lack of care.

Respectfully submitted.
Desired outcome: I'm owed money
This review was chosen algorithmically as the most valued customer feedback.
This letter is regarding my visit to your Hyatt House/Franklin/Cool Springs on March 25, 2022. During the week of March 21st, I made reservations to stay at this hotel. I was attracted to this location based on amenities, proximity, and online customer reviews. During my travel there, my Discover Card, the card that I used to reserve our room, wa...
Read full review of Hyatt
Hyatt
-
Security hold not being released after complaining about the room
We stayed at Hyatt Place Frankfurt Airport in Germany from 03/09/2022 to 03/10/2022 and prepaid the stay via Hotels.com. We arrived at 11:35PM and had to leave at 6:15am due to an early flight back home to the US. After arriving we didn't even unpack and only took a shower, the shower immediately flooded and we had to stop the water and put all towels on the floor to stop the water going any further. We called the receptionist and he said he will be up soon, after he came in with gloves already on and a screwdriver in his hand he walked over the wet floor and all the wet towels making the floor already dirty with his shoes, he then lifted a floor panel in the shower and pulled out a huge amount of long slimy hair and throw this in the middle of the shower…we almost had to gag, I mean this was super disgusting. So he picked up the hair and now use the wet towels on the floor to clean the shower floor wiping still hair and slime around and said your good to go even leaving the wet towels near the toilet bowl. So we where like stunned and ask how he could leave it like this?!? He said, well don't blame me this should have been done by the cleaning lady's and they didn't do there job and he had a really bad attitude at this point….we called hotels.com to complain and they said they have a strictly policy to no refund. Anyhow since then we still have not received our security deposit back after 11 days, I even emailed them and no answer. We will never ever stay at a Hyatt again, the room was smelly and the mattress was so old it had a developed a big bulge in the middle. Just disgusting all around and can't even get my deposit back… lesson learned and to really read the comments people left about this hotel. I guess even if your tired to read before your stay in a hotel and specially a Hyatt hotel it does not matter.
Desired outcome: This can't be fixed only by never staying in a Hyatt again. Just release our deposit finally!!!!!
This review was chosen algorithmically as the most valued customer feedback.
I specifically booked a room with a bathtub. I confirmed my arrival and told the front desk to make certain I got the room with a tub. I'm at the hotel now and the tub does not hold water. My daughter wants to soak in the tub and she can't. She had surgery, is in pain, and wants to relax in warm water and can't. The woman at the fro t desk refuses to move...
Read full review of Hyatt
Hyatt
-
Management
I was charge for smoking in room when we didn't smoke in the room. I tried talking to the manger about the marked up billing and how we didnt smoke on the room and that what they found was what we didnt smoke down stairs out front. We didnt stay lomg at all maybe five hours at the most, we checked in that morning and left by seven am. I would like for the money to be returned because I didnt authouriz this to my card. They charge more then just the deposit and i, going to report this to the better business bureau cause im not paying this 610 dollar bill when I didnt smoke in the room
Desired outcome: Please return all charges made to my card except for room Service and the nightly rate thank you
Hyatt
-
Hyatt Regency Sonoma
This is regarding a stay from 2-29 Jan, 2022.

I booked my room through SATO Travel at the FedRooms rate, which includes parking. I have confirmed this with a SATO representative. I am a military member traveling on official business, using a government credit card.

I have tried on more than one occasion to inquire about what occupancy taxes would be assessed during my stay and what credentials I would need to provide. I have been told by front desk staff that Federal government employees are not exempt from any taxes at this hotel. Management was not available any time I went to the front desk. Staff has been unable to tell me which jurisdiction is specifically issuing the tax on my stay (city, county), so I am unable to determine for myself if this is true. I know that certain California, Sonoma County, and Santa Rosa occupancy taxes are in fact exempt.

I was directed to email a third party company (Coral Tree Hospitality) about my bill. I did so on 1/29/22 and have not received a response.

On 2/4/22, I forwarded the same email to the manager listed on my invoice and have not received a response, 5 days later.

These costs all came out of pocket for me and my organization will not reimburse them. I was called to Active Duty on April 5th for COVID-19 support and have been living in hotels since. This has been the most egregious overcharge and the apparently most understaffed/unsupported staff I have come across.
Desired outcome: Full refund of all parking fees an ineligible taxes. Total is somewhere between $324 - $700.
Hyatt
-
Billing
I made reservations for the Hyatt Regency in Monterey, CA through Expedia on 12/28/21. I found out on 1/13/22 that my girlfriend was exposed to covid. We decided to cancel our trip to Monterey and so I canceled my reservation. Hyatt denied my request because it was within the 48hrs. I understand it is policy, but I couldn't have predicted exposure.
Desired outcome: I would like to be refunded the hotel fee.
Hyatt
-
Room Stay
I stayed two nights at the Sweetgrass Inn at Wild Dunes in Charleston, SC on December 30th and 31st, 2021. The first night, I did not have any hot water. I tried calling the concierge and guest services with no answer. Went downstairs to check in to report. Person at desk said they would send someone up. Never did. Went back downstairs and got manager David. David came up and looked at the issue. Told me he was going to the basement and would be right back. He never came back and I received a call about an hour later saying they were going to comp my first night. I had to go over to another building to shower in my sister's room. Next day, the water was supposedly fixed. That evening I was running the water and the water heater pipes exploded in my closet. Scared the heck out of me. My clothes that I was intending to wear New Years Eve, were soaked and water was everywhere. Manager came up again and offered to wash my clothes. Of course that could not happen because they were dry clean only. Was switched at that point to another room. The trip was very stressful and not relaxing at all. Thank you.
This review was chosen algorithmically as the most valued customer feedback.
I came to the Hyatt Lisle hotel to meet with some foreign men who were on a one week vacation. But, they were to meet with me for a business meeting. They checked in on Sunday morning, 1/2/22, and informed me that they were going to head downtown for a few days on Tuesday, 1/4/22, they would then send their family members to the airport on Saturday, 1/8/22...
Read full review of Hyatt
This review was chosen algorithmically as the most valued customer feedback.
Stayed overnight at Hyatt House Pleasanton 9/28/21. Alrhough I'd had nice visit there two years earlier, this time the Hyatt was rundown and unclean: HAIR inside the bed, worn and stained towels, stained couch, trash bag burst open at bottom of stained stairs etc. It was already late and we had early appointment so stayed and slept in clothes after mopping...
Read full review of Hyatt
This review was chosen algorithmically as the most valued customer feedback.
Good Morning, My name is Delores Mosley and I booked a room in March 2021 for a vacation from July 19 thru July 24 2021. My visa card was held for the room and on July 19 2021 $352.92 was taken for the first night then when we came to the hotel Gail Kennedy who shared the room gave your desk worker 882.30 in cash, my card was charged 529.38 plus the...
Read full review of Hyatt
We are here to help
16 years' experience in successful complaint resolution
Each complaint is handled individually by highly qualified experts
Honest and unbiased reviews
Last but not least, all our services are absolutely free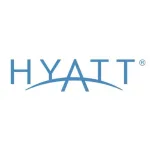 Hyatt contacts
Most discussed Hyatt complaints
fraud