Newest Pizzaville reviews & complaints
Panzerotti port, Severn
I went to Pizzaville, Port Severn on Saturday open the box. The panzerotti was the size of a pizza pocket. I went back on Sunday after complaining about it and he explained to me that's the size they make somebody else was working there on Sunday. He made it for me, and it is smaller. I dropped by a Pizzaville, in Barrie Ontario showed him the panzerotti. They laughed and said that's not what they produced for their customers at that store. These two guys should not be making panzerotti's or working there if they cannot produce proper requirements for the customer, following the standard rules for the preparation and size of the panzerotti that Pizzaville, has been serving me for years and other customers all around Ontario
Desired outcome: My name is Daniel email [protected]@gmail.com phone number [protected]
I made a writing error that Pizzaville, has not been serving me for years. I've been eating Pizzaville, products for years.
Metrodeal promo: mouthwatering 30-inch pizza with 4 delicious flavor combinations
Date of incident: 11/28/2016
Voucher # metv670c7fd1d887 metrodeal promo: mouthwatering 30-inch pizza with 4 delicious flavor combinations

Incident:
We sent the delivery request email as per their requirement 3 days prior to delivery date together with 2 contact numbers and the delivery address. we were in touch via email over the weekend so that the delivery will push through the date requested. on the day itself, my other phone was dead so I was waiting for a text or a call on the other cell phone number I provided them. they agreed to deliver on the 28th of november, 9pm. it was already 8:30pm and no call, no text message on the other number. I sent them a query text message on their whereabouts expecting that their delivery guy was already out and on his way. to my dismay, they replied with a blaming tone saying they texted us on the other number. so instead of a polite service or an apology, we got this kind of response saying that they only have hired a grab taxi and that we should wait and get the pizza from the driver. meaning, we needed to go down the building and wait for the arrival of the grab taxi driver then we have to pay php500 for that delivery.
But when we ate the pizza, it was already cold and not fresh anymore. everything is dry already. we felt embarrassed in front of our colleagues to whom we gave that pizza as our treat for them. : (we are very disappointed with how this went knowing that we have followed everything in their instructions sending everything in the email in advance the way they wanted it to prevent late deliveries.in the end, they served it late!

We are not going to try their pizza again and we will not recommend this to friends. we will definitely spread the word.
Is Pizzaville legit?
Pizzaville earns 77% level of Trustworthiness
SAFETY SUGGESTION: ComplaintsBoard has evaluated Pizzaville and determined that it has an excellent credibility, highly trustworthy level of trust, with a legitimacy rating that is more or less around 77%.
Our scan shows Pizzaville website is free from malware and phishing activities, which are types of online threats that can include viruses, worms, Trojan horses, ransomware, and other malicious code, as social engineering tactics used to trick users into sharing their personal information.
However ComplaintsBoard has detected that:
Pizzaville's complaint resolution process is inadequate and ineffective. The support team lacks customer service skills, training, and resources, resulting in only 0% of 0 complaints being resolved.
There was some difficulty in evaluating or examining the information or data present on the pizzaville-philippines.com. This could be due to technical issues, limited access, or website may be temporarily down for maintenance or experiencing technical difficulties.
Pizzaville-philippines.com has relatively low traffic compared to other websites, it could be due to a niche focus, but could also indicate a potential lack of traffic and popularity. The pizzaville-philippines.com may offer a niche product or service that is only of interest to a smaller audience.
Our verdict: Pizzaville is safe to work with, and you can proceed with confidence when using their website. However, their 0% Resolve Complaints rating is concerning. We recommend approaching their services with caution and reading reviews before making a decision.
Collect Your Trust Badge
Be recognized for outstanding customer service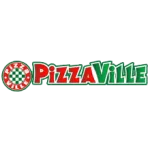 Pizzaville

contacts
Website
pizzaville-philippines.com
We are here to help
19 years' experience in successful complaint resolution
Each complaint is handled individually by highly qualified experts
Honest and unbiased reviews
Last but not least, all our services are absolutely free