Honda Financial Services complaints
91
Honda Financial Services
-
Lien release
Oct 2021
I paid off my 2019 Honda Odyssey and I never received the title. When I called Honda Financial Services 2 months later, they agreed to mail me something in the mail that will release them as a lienholder. I received a notarized RE227 form and a letter stating that this is a lien clearance. I tried to process the paperwork at AAA but they can't do it. I have to go down to the DMV to remove them as a lienholder and request a new title. I have financed car loans with other banks, credit unions and other financial companies and all of them had removed themselves from the vehicle title once the car is paid in full. Honda Financial Services said it is the owner's responsibility to remove them as the lienholder and go down to DMV to do all the paperwork. Bad customer service and I will never ever buy or finance another vehicle from Honda again.
Desired outcome: Apology and change company paid off / lien transfer policy.
Honda Financial Services
-
Waiting for lien release
Account# [protected]
2012 Honda Odyssey
Mailing Address and email:
6624 N Canton Center Rd, Canton, MI 48187
[protected]@devzpharmacy.com
Waiting over 10 days after on hold (check you phone logs) for 45min- one hour each after 4 days trying was promised that my lien release will be mailed and emailed:
Our 2012 Honda was totaled after an accident, AAA of MI offered $21, 000 which we've put towards new Honda (big mistake was thru Honda Finance!). We can't get our check unless lien release with signature is mailed!
Please overnight!
Desired outcome: Lein release
Honda Financial Services
-
Paid off lease but can NOT get the TITLE
This is the most ridiculous process. I paid the car off June 3rd. I completed the paper work for the title and we still DO NOT HAVE it. The staff you have answering the phone are NOT helpful and have been taught what to say that really means nothing. I would never ever buy or lease a HONDA again.
I am currently on hold and have been for the last 48 minutes. I called last week twice and was on hold for an hour each time.
The staff need to have a better process for handling phone calls and knowing what the right answer is.
I can't help but think that had I not paid it off and one of your dealership was asking for this it would be there already. This is NOT customer service at ALL.
Desired outcome: Send the title!!!!!!!!!!!!!!!!!!!!!!!!!!!!!!!!
Honda Financial Services
-
I am complaining about Honda taking two payments out in one month.
I am complaining about Honda taking two payments out in one month. Honda rep is making it hard to speak with a manager after my claim was submitted. All I want is my refund back on my bank card. As an Honda employee I'm really disappointed. 3 different reps did not help. I will also email Jeff Conrad who is senior Vice President and general manager at Honda division. My email is [protected]@gmail.com if anyone would like to contact me.
This review was chosen algorithmically as the most valued customer feedback.
To whom it may concern, In accordance with the Fair Credit Reporting Act Section 611 (15 U.S. C. § 1681I), I am practicing my right to challenge questionable information that I have found on my personal credit report. I do not approve the information listed below and request that you investigate further. Issue 1: remove 30 day late payments notice from my...
Read full review of Honda Financial Services
This review was chosen algorithmically as the most valued customer feedback.
I haven't even written anything and I'm already consumed with dread. Every time I receive my statement from Honda Financial Services, something is always wrong. I purchased my certified 2015 Honda CRV in February of this year, and since the first statement I've had several calls about missing or incomplete payments; despite having bank statements saying...
Read full review of Honda Financial Services
Honda Financial Services
-
Clean title
Had a call today with Customer Support: Zach P, Case Number:[protected], he says the electronic title release sent to DMV, upon verifying the address, go to know they missed some part of my address, and when i ask them, they are referring to contact DMV, i am in different state now, title was sent to different DMV, now do, i have to work with both DMV's to get a clear title; for the simple mistake of not enter proper address from there end; long wait time for customer support, even after the mentioned time; the call did not connected, have to recall again to speak to an agent...
Nov 17, 2020
11:25 am EST
its's been almost 12 days, there is no call back from the customer support team at all.
Honda Financial Services
-
Customer service
I need to have a document sent to my MVA in South Caroline to transfer my leased car from Maryland to South Caroline

For the last 2 weeks trying to contact Customer Service to have my lease attorney sent by fax to MVA. I stayed + 4 hours over the phone waiting to be attended. Until now I have no success

None of the options over the phone goes to that service.

Please help me with the correct phone!
Honda Financial Services
-
Customer service
I have attempted numerous times to get questions answered about my account. Specifically, why am I being charged late fees when the account is paid monthly. Also, there is a charge that makes no sense and the answer I receive makes no sense

The customer service reps are rude and give me scripted answers. When I ask to speak to a supervisor i'm told I will receive a return phone call that never happens.
Honda Financial Services
-
Getting a clear title
I OWN a 2019 Honda CRV that I had a loan with Honda finance for. Someone there put two loans against MY car and they refuse to clear them both. I paid my car off in June and can NOT get a clear title because there is an electronic lean against it from American Honda Finance. The lean number is 2058423. I have given this to the company when I call which has been many calls and no one will take care of it. My last resort is an attorney and sue Honda Finance I NEVER had two loans on my car. My personal opinion is that someone put a lean on my car and gave a buddy a clear title. People at AHF say they are monitoring it and I take that to be we put it in the trash can. I have a notarized copy of the release of lean but the state of N.C. has to have the electronic one released. I will NEVER use them again!
Honda Financial Services
-
Lease assumption
This is the worst company to work with. I have been trying to get a lease assumption done for the past 2 and half months with no success. The person who is assuming the lease was approved since may 2020 and until today july 22nd, 2020 nothing is done. I have been calling almost daily and on the line for hours with no definite answer. Everyday is another day or another couple days which end up to 67 freaking days already and guess what honda and it's team don't give a damn about their customers. I would never recommend anyone to this company. This is one of the worst I have experience thus far and wouldn't want anyone to go through this. I'm done with honda.
This review was chosen algorithmically as the most valued customer feedback.
Dear Team, I have taken my new Honda CRV finance from Honda Finance in 2019 and I am paying my instalments regularly. Due to COVID 19 I got stuck up in India and now I am not able reach back to USA and I want to sell my car. I need the latest financial statements and I lost my password to log in into account and not able to reset due to system giving...
Read full review of Honda Financial Services
The complaint has been investigated and resolved to the customer's satisfaction.
Honda Financial Services
-
Cannot get into my on line account to make a monthly payment.
I have paid on time for 4 years and now they've assessed a late fee and I'm not late on my monthly payment. I cannot get through to HFS; I keep getting a message that due to an emergency, their site or phone number is not operating. I have been trying for 72 hours to get through to them via the internet and on the phone with no success. Everytime I call I get this message: "due to emergency conditions, our offices are closed". I don't know how to make a payment which is due today, June 12, 2020.
Resolved
Honda Financial Services experienced a serious systems problem which resulted in anyone's ability to access their on-line account. I did not realize this problem when I posted my complaint which I now consider invalid. My situation is now resolved.
Honda Financial Services
-
Horrible customer service
I called to resolve recurring late payment fees applied to account that I was never informed about despite of my monthly automatic payment set up. The agent who answered was named Heather S. (refused to give me her last name). She was not only rude and unprofessional but she spoke to me such a judgemental tone. She made me never want to do business with Honda ever again. My lease is ending soon so I was considering either buying the car or leasing another car with Honda, but after talking to her I NEVER want to deal with Honda ever again if this is what I have to deal with all Honda employees.
This review was chosen algorithmically as the most valued customer feedback.
I have been in contact with several people from Honda Financial Services regarding a negative mark I received on my credit on May 5, 2020, which dropped my excellent credit score from 852 to 732. My credit score has never had a negative mark. I co-signed on this loan in November 2017 with Melissa Maxwell. Melissa has been the person to make the monthly...
Read full review of Honda Financial Services
This review was chosen algorithmically as the most valued customer feedback.
My name is Diemthuy Tran. My account number with HFS is [protected]. Today, my friend, Truc Nguyen account number is [protected] asked me to call HFS [protected]) for her about her Honda Civic 2018 because she cannot speak English. Her question is that she paid off her car loan in April 13, 2020, but in April 16, 2020, HKS automatic system still withdraw...
Read full review of Honda Financial Services
Honda Financial Services
-
Customer service
In one day I have talked to 11 different people, yes 11 DIFFERENT people about my account and every time I tell them that I am paying, they don't put anything in the computer, or if they do put it in the computer, they don't LOOK, before they call. I also have been asking for a supervisor to talk to, and I get told that there is no supervisor and that they do not talk to customers, so what are they there for. Dah.
Honda Financial Services
-
Customer service
Every time I call to speak in regard to my account. I get the "[censored] treatment". I have been called joggers by the Honda dealership and now I guess Honda employees see through with the harsh treatment. I receive snide under tone comments. Customer services representatives are very much combative and I suppose there are notes on my account assassinating my character because they all say the same pretentious words to me. If it seems like I'm a disgruntled customer and I'm yelling that warrants the mistreatments that I have received in regard to my account . Honda has a fraudulent contract and I have been upset about that yet provoking me and being combative is a way to excuse the wrong doing on Honda's end. I have spoken to multiple people who choose to treat me wrong. I tell them that because of my race I have been provoked and overlooked and also I have been told that I'm wrong. Well how can someone else speak for the violations in which I have endured.
Honda Financial Services
-
lease termination sneaky tactics
2016 civic lease, with Honda Financial Services, closed end 36 months turned in early, prior to last scheduled payment. Honda financial updated this in November of19 as Paid as agreed.in December, re-reported to the bureau that it was over 30 days, AFTER they closed the account, and had their rental back in hand. They have now updated the credit bureau that the account is " over 60 days late, rather than sending a lease termination statement. It appears to be highly illegal to be past due for an account for a terminated rental/ lease. Honda referes to section 13 in their contract/ State of Michigan as justification. They, have ruined my credit
Honda Financial Services
-
request for payment assistance
I have a Honda customer for years and just last Friday 10/25 my 2019 Honda Civic was taken away without any notice despite my request for some assistance because of my medical condition, I am on medical leave at the moment so was unable to make payments but I requested some more time and without any consideration or notices the car was taken away. The finance department promised to call me within two days but to date no one contacted me despite me calling them everyday on the progress . To me this is just a delaying technique.
Being a customer for years at least some kind of consideration would have been possible, no constructive communication was done . Honda claims to the best and I strongly believed that till this was done to me !
I am requesting authorities to look into this customer service issue as soon as possible!

Thank You
Linendra Mira
[protected]
We are here to help
16 years' experience in successful complaint resolution
Each complaint is handled individually by highly qualified experts
Honest and unbiased reviews
Last but not least, all our services are absolutely free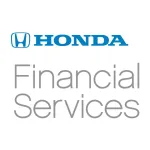 Honda Financial Services contacts