Home Depot complaints
1892
Home Depot
-
service in the flooring department in costa mesa
I went in to the Costa Mesa store today which is where we shop all the time. I came in to by a lot of tile for our kitchen and bathrooms due to our house being flooded. I came in with pictures from the Home Depot website and asked Paul if he could help me figure out which to order. He said well what we have is on aisle 8 and I said I had been in earlier and looked but didn't see what I was looking for he said well that's all there is and that he had a customer coming in shortly and he didn't have time. So I walked to aisle 8 and came back and asked if he could look online cuz I had seen some on my phone on the website he said it's easier if I go and look on the computer I said well I don't have our computer right now cuz our house got flooded and everything is gone for the last four and half months he said ok wel I will try. Everything he pulled up on computer when I asked about certain ones he clicked off and was just very rude! He said I should probably go to State College Ave in Anaheim to get my tile! I said I came here to buy tile he was just bothered by me coming to ask for help and to by tile! It went on for several minutes I was there for 45 minutes and felt like I was bothering him so I finally said You know what nevermind I will go somewhere else!
Very rude employee! Paul! I worked for Home Depot for 5 Plus years and I never experienced such a rude encounter!
Customer service used to be Home Depot motto
Home Depot
-
windows installed
My name is Maria mccartney and I ordered window in September. They were supposed to get installed nov 7. Home depo didn't even call us to confirm the appointment. We called Monday and they said they needed to reschedule. We still haven't set up a date. We close on this house dec 4. The windows need to get done NOW. This is ridiculous this has been set up since September. I expect to hear something soon. My number [protected]
Home Depot
-
kitchen installation el paso tx store rojas location
Mario Nunez [protected] El Paso Tx
Have been trying to get info from kitchen tech Cynthia called left my name and reason as I had already talked to with her previously asking her to contact counter top installer how much longer it was going to take or an estimated time so we could plan also I wanted to know the out come of measurements on a section that we had assumed it was included on the actual billing only to find out it was not, than on another occasion we shopped same store for a garbage disposal to install new since the cabinet installer suggested we replace old one with new one while there we asked cynthia about the installation on disposal and she said it wasn't included, we were surprised since it was part of plumbing and the reason we asked was because cabinet installer had charged us to replace on and off water handles, if the plumbing is taken down to replace cabinets and we were informed the plumbing was included than why all the extended charges for errors that were created by cabinet tech, I am sorry to say but I am very discouraged to do any more business with homedepot especially with installation and process I will not recommend homedepot to my friends than the sad part is I call to talk to Cynthia and I am left on hold twice third time someone answered and when I said I needed to talk to Cynthia they asked for my name and left me for another twenty minutes finally I hung up and decided to complain
Home Depot
-
lg dryer
We purchased an LG Gas dryer Model DLGX5781VE
from Home Depot in Kona Hawaii. We also purchased a washer and a waranty from home depot for both products for five years.
The cost was 2716.88
invoice [protected]

The dryer never worked properly and home depot was unable to find anyone licensed to do the repairs. We just want to order a machine that works and have home depot dispose of the one that doesn't

Let me know what to do

Warmest Aloha
Shannon
This review was chosen algorithmically as the most valued customer feedback.
I ordered 3 doors from Home Depo. they said it would take 2 weeks to come in, 2 months later they came in, one was damaged. Contractor came a week and 3 hours later to put doors in, front door was not all their, he made 3 trips to town to get rest of order, at 5pm the front door was in. It don't shut their are nails sticking out and a large dent at the top...
Read full review of Home Depot
Home Depot
-
bad customer service kitchen consultation
I scheduled an appointment on-line with a kitchen designer at the Home Depot in Ewing, NJ. It was on Saturday, November 4, 2017at 9:30am. The designer assigned to me was James. When I arrived at the scheduled time and ask for my assigned designer, not there. Another store associate went up front to find out about where my associate was. He took about 15 minutes to return and told me that person doesn't do kitchen design and that it should be Gabriela who doesn't come in until 10:00am. By this time it is 10 minutes before 10:00am so I wait. Another couple comes in for Gabriela and ask me are you waiting for Gabriela. I say yes and they hover around as they are waiting for her as well.
Gabriela arrives around 10:00am comes to her desk and I explained to her that I had scheduled a 9:30am kitchen consultation, she yells, I don't come in at 9:30am. Then I explain, my appointment is supposed to be with James. She doesn't answer me but the associate behind her and says, he shouldn't be in the computer assigned to consultations as he doesn't design kitchens.
After that she says, what can I do for you? At the same time the other couple interrupts and say they need to speak with her. Turns out they are cancelling their kitchen and the front customer service won't process it without approval from Gabriela. Gabriela has to go up front with the other couple, leaving me to wait again in the back. After about 10-15 minutes, I get up and leave. I know mistakes occur and their must be a glitch in the system when scheduling an appointment at this location. My problem is no one apologized or seemed to have any urgency to assist me or really cared about the scheduling problem or me waiting forever. My kitchen project would probably be around $25000 - $30000 as I need a full gut and remodel and was very excited. Needless to say I most likely won't be going to Home Depot after this experience. If you can't schedule the initial consultation correctly, or have good customer service, why would I trust you with remodeling my kitchen.
Home Depot
-
service delay and wrong product delivery
Over the last two weeks, I spent about $6000 US in home depot stores ( beechmont ave, Cincinnati)on renovation products for my home but my experience was very unpleasant .First my carpet was one weeks late from when it was supposed to come, causing me to extend my lease $600. Then when the carpet was delivered, one piece was 2 foots short . when back to the store, all that was left was what we need but one foot longer. When I asked the store assistant managers not to cut .Response was that the will be losing money when it was obvious that it was going to the trash .Yet when we get home the carpet was again miscut causing us to use Scrap.
We all those I will appreciate all the refund to all those issues.
Home Depot
-
service
Today I went to buy some pvc pipe and rebar to make a flag stand for a state park. I was told home depot does not give military discounts on wood or plumbing parts because the prices fluctuate. I left the the stuff that cost $15.00 at the register at your Columbus Ga store and went right to Lowes bought the same stuff for $10.00 and got a military discount. Done with anti_American home depot. I hope you fall just like the nfl. Shame on you home depot! Never ever shop there again and I will be posting about this online. We come from a long line of military HOOAH! Tom Roe
This review was chosen algorithmically as the most valued customer feedback.
Today I went to Home Depot Store in Seaside California to purchase some Carpet. I selected a Carpet and Called the Phone number [protected] as per Instruction from Home Depot for Flooring measurements. I did give the person all the information including that the location of the Carpet Installation was an Apartment Complex she told me that for commercial...
Read full review of Home Depot
Home Depot
-
whirlpool dishwasher
My husband and I purchased a stove and dishwasher from home depot on the 3rd of September 2017. The appliances were supposed to be delivered the following week, week of 11 September but delivery was delayed, understandibly, due the hurricane. So was delivered the week of the 18th of September. We had the dishwasher installed by an electrician that weekend. After installation that day we ran the dishwasher as identified in the instructions. It worked that first time but has not worked since. My husband called home depot and was told that he needed to contact the manufacturer for it to be fixed. It is now the 3rd of November. We have had the whirlpool contractor out 4 times at this point and each time we have been told that the warehouse has sent a bad circuit board. I tried contacting home depot north Wickham avenue store in Melbourne, Florida. The appliance technician became very short with me about the situation and would only provide me his first name "Mike". The whole concern is that we spent almost $900. at home depot and we have an appliance that has literally never worked AND we can't get anyone to help us. It almost appears as if we were sold a "lemon". I am requesting assistance. I will also contact whirlpool BUT do understand that I hold home depot at fault at a much higher level as It was a home depot technician that smiled at me as he sold us our appliances AND It was also a home depot technician that was rude to me on the phone. If I buy a car from a dealership it is the dealership I go back to when I have a problem with that car. We now STILL have a brand new dishwasher sitting in ou r kitchen collecting dust. Please contact me and provide me guidance on how to handle this situation. Right now it is becoming a game changer on how I feel about home depot as a whole.
Home Depot
-
door installation - easton, pa store
I went to home depot to purchase both a front door and screen door. I also wanted to pay for installation. The gentleman who helped set up the measurement order was extremely nice. When I called to find out when I could schedule a measurement, I was told, by a VERY RUIDE woman that it would take 1 1/2 to 2 weeks for an appointment! SERIOUSLY! I expect lead time in getting my door delivered and even for delivery but 2 weeks for someone to come and measure my front door is REDICULOUS!
Home Depot
-
dishwasher repair
I had spent. A lot of money on the kitchen counters...then the service rep. Came out to fix the Dishwasher. .he was rude and didn't act like he wanted to work...then he yelled for me to come into the kitchen because he had broke the kitchen. Counter...because he did not screw the front legs. Up in to the Duswhaser. .instead. Just ripped it out and try to say someone else had broke it but he was the only one there. Then he didn't know how to discontent. The water. Or electric from the Diswhaser..said he had to call some one...he was incompetence. ..so I saidasked him to leave my home. He said no he want leaveing. ..I said get out of my house. Then he threw the part and baskets. And almost broke the class top stove...which is new. I had to tell him to leave again...Then he took the part to fix the Dishwasher. ..so we called the service center to get another. Rep to fix the new LG Dishwasher. . they said they were going. To rip up the protection. Plan...which is breach of contract and not going to fix the Dishwasher...
Maybe you should learn to read...maybe the rep could come and break your counters in your kitchen...when you tell someone to leave your house they should leave.
This review was chosen algorithmically as the most valued customer feedback.
WORST SERVICE EVER I ordered a new Front Door which was installed on 10-19-2017. They totally installed both my storm door and new door wrong and did a horrible job installing the plugs in the door. Vendor not will to come out until [protected]. Vendor will not re schedule someone else to get me taken care of. I purposely scheduled the door install in Oct...
Read full review of Home Depot
Home Depot
-
store employee
Hi I am Fehmiur live in Jamaica Avenue. Today I want to buy electric cable but nobody in the section I'll # 7, I am wait 10 min and I take my self then I see a employee came to near me, I said where you, his attitude is not good end of the time he want to fight me, I am your customers so I hope I will get a good employee next time, today at 4:00pm 11/01/17, Merrick blvd Jamaica Store thanks
This review was chosen algorithmically as the most valued customer feedback.
Hello. We placed a special order for patio doors valued at $916.88 with Home Depot in Conroe, TX (Store #0508) on 9/23/17. We are in the middle of remodeling our home and when we attempted to install the patio doors, we discovered the doors were made incorrectly. The doors were approximately 3" too short and approximately 4" to narrow. Also, the sliding...
Read full review of Home Depot
Home Depot
-
service desk
I have been on hold for almost 45 minutes with the Ocala, Florida store. When someone finally answered it took me a moment to remember what I was calling about. I realized it was a plumbing question so they transferred me to electrical. LOL! The electrical guy was great and offered to transfer me to plumbing. Now I'm on hold again. Oh my, this is silly.
Home Depot
-
customer support has been horrible - honolulu store h1701
Hello,
I placed a special order with your representative in late August early September. The order consisted of a dishwasher, stove, microwave and refrigerator, in addition a power cord for the dishwasher and stove were ordered as well as an accessory kit for the dishwasher. Ever since then I have been receiving phone calls at 8:00 - 8:30 in the morning whenever an item has been received. Tried to opt out by pressing 9 but the calls continued. Finally we received a call from the local representative saying all items have arrived and left a message to scheduled a delivery date. We returned her call and scheduled the delivery for Friday October 20. We received a call on Friday from the delivery people saying they would be here in 30 minutes. When the delivery people arrived they only had two of the seven items on order. They had the refrigerator and the dishwasher. We could not install the dishwasher because power cord and the dishwasher accessory kit was not delivered. Contacted the local rep and she stated the warehouse could not find the items. She contacted me again on Monday the 23rd of October saying everything was ready for delivery, what day would we be available. We set up Saturday the 28th for delivery. The delivery people arrive and we find out the delivery is another partial delivery. The have the stove and microwave oven. There is no cord for the stove, dishwasher or accessory kit for the dishwasher.

We are still unable to use the dishwasher or stove. We chose to leave the stove in the box in the garage rather than bring in in the stove and install without a cord Who is going to install the cord and stove?

Contacted the delivery coordinator today and her first response was basically what are you missing now? There was no apology or effort to explain what was going on. Asked to speak to the store manager and she responded the missing items would be delivered tomorrow. Asked again to speak to the store manager and she finally stated she would transfer me to the store phone line and I would have to ask for the manager. After being on hold for about 10 minutes someone answered and I explained what was going on and asked for the manager, she dialed the manager's number and the phone rang for what seemed like 5 minutes before someone answered. Once again I explained the situation and she stated she would find out what is going on and get back to me in 30 minutes to one hour. That was 8 hours ago and still no contact from the manager explaining what happened. We just moved into this house from a different island at the end of September, the home is a total renovation there are no appliances in our living area. We have been waiting patiently for the delivery only to find out the appliances that have been delivered cannot be used because the power cords cannot be found or have not been associated with the overall order. We have been going out to eat because we have no cooking facilities and on two occasions we have had to order food for family gatherings. What angers me the most is the attitude of the people who are supposed to resolve problems such as this and the length of time a customer has to wait on hold.

Ray Furuike
Home Depot
-
veterans
I use to visit my local Home Depot in Fuquay NC on a weekly basis. I had recently received a new state drivers license which includes a veteran stamp that you receive when you show proper paperwork and military ID. The state recognizes this a s a valid Veterans ID. I showed this to the cashier when I was making my $12.00 purchase. That is when I was informed she could not accept this state veteran ID because too many people try to take advantage of their Veteran status! WOW! Makes you feel really good that someone thinks you are trying to, "TAKE ADVANTAGE" of the many years of service you gave to this great country of ours to make sure we keep our freedom! Thank You Lowe's Home Improvement for accepting this ID and saying Thank You for you service when I show it at your store! Good job Home Depot on training your employees, great customer service! Oh and to the cashier at the register next to me that gave the discount to the lady that asked, " Can I get a discount since I work at the VA?" and said sure! NIIIICCCCEEEEE!
This review was chosen algorithmically as the most valued customer feedback.
In August I submitted receipt info online for the program, received rebates as expected. In September I submitted 32 valid receipts for over $16, 000 in merchandise using the same online method. After 3 weeks I went to the site to track the rebates. Received an invalid message on each one?? I attempted to contact this department through the number provided...
Read full review of Home Depot
Home Depot
-
wood
My friend and I went to the Dearborn Home Depot, On Mercury Drive to buy two sheets of plywood, 4x8 sheets, instead of going to the Home Depot on 7 Mile in Detroit, which is much closer to my home. A lot of the wood was warped and we had to dig through the pile of wood to get two good sheets . I had the wood cut to the size of my project. When I got the wood home and to my project it was to big and thank God I had a saw to cut it to the right size. The guy who cut the wood was new and in training, the trainer left him in the middle of training him how to cut the wood and he cut it any kind of way, and that's why my wood didn't fit my project. If you all are going to train someone have trainers who are qualified to train others. Why not have certain people in each department on both shifts as trainers, and other employees do customer service, because everyone is not qualified to train others. I will go to Mennards from now on they have better products and better customer service.
We are here to help
16 years' experience in successful complaint resolution
Each complaint is handled individually by highly qualified experts
Honest and unbiased reviews
Last but not least, all our services are absolutely free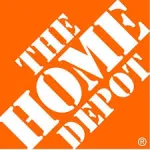 Home Depot contacts