Hardee's Restaurants complaints
512
Hardee's Restaurants
-
cashier
hello, I went to hardee's green plaza alexandria last Wednesday, but I'm so annoyed from staff behavior . specially the cashier he's too agrasive. ican't believe it. how did hardee's put like these people in the place! when I asked him I want my money back beacues my order costed 46 l.e. I paied 50 l.e. so I wanted 4 l.e. it's a little pit. But he didn't care and his reaction in jest. It happed at 4p.m. He was working afternoon shift on this day. Please I will wait your answer and caring.
Hardee's Restaurants
-
defamation and management
I recently had a background check when they called the lee hwy store the manager told them about a sexual harassment case that wasnt true and never founded this is not the first time they have lied to keep me from getting employment with other companies and its always swept under the rug nothing ever gets taken care of this is a location that lets employees smoke weed and do whatever they like cause the managers are buddy buddy and i can provide references of customers that have seen this told management about it and nothing more was said or done about it rvr is the company that runs this location so i think they need to train the managers on what they are allowed to say by law on background checks before a lawsuit is brought against the company its a black eye to Hardee's to allow them to get by the way they do.
Hardee's Restaurants
-
service
I just left Hardee's, 2838, cashier Carletta, I had my wallet out at the window, she was holding my food n looking at me, I looked back waiting for the window to open n she mouthed are you ready? I continued to wait for the window to open, and waited for her to say amount. She stated 7.01, receipt states 6.01 I told her what she did was rude n she said I was waiting for you to be ready because it is cold outside. Her manager was standing at the drinks pretending she was blind and deaf. I then she shut the window and I waited and beat my horn to speak to her manager and using that term loosely because she wasn't handling anything. She stated she didn't know what was going on and I told her I work in customer service and this was unacceptable. No response from her no questions about what happened and what can I do to fix this complaint.
Hardee's Restaurants
-
supper last evening
Been going to Hardees for the $5.00 bag deal (retired on fixed income) and been so happy with my meal (hotdogs, fries, pie and drink). Last night at 8PM went for same meal plus onion rings and 5 pc chicken strips and milk. My meal was bagged right away and given to me; no way it could be prepared fresh, I thought, and, I was right. There was no heat coming thru the bag. Got home in 5 min. and unpacked the bag and everything was luke warm; I could tell the food had been prepared earlier and kept under a heat light, and, charged for onion rings but no rings. My milk came open easily like it had been opened and reclosed so I was afraid of it and poured it out. I have never had a complaint before, my hotdogs have always been hot and so good. Never saw the guy at the window before but he worked quickly. Might have been short-handed, I don't know, but, no excuse for serving me cool food. There was no line. This Hardees and I are in Stuarts Draft, VA 24477. I was very disappointed and my appetite for Hardees has been damaged. I deserve my onion rings or money back and I deserve a free meal or money back. I don't want something ever for nothing, but, I do expect my money's worth. I'm sad to see so many complaints and never expected to have to make one myself, sad. Don't know what you feel obligated to do but hope you do something, if you care.
Hardee's Restaurants
-
employee
I love Hardees, but we are ###ing pissed, and we are done with Jerseyville IL, Hardees, if you guys don't do anything we will. I want him fired. Almost overtime he gives us problems, he must be new, never saw him up there before. I never report it cause, I was told that it does not matter. So many time have we come to drive though, we have smelt cannabis, and alcohol. People have told me they have also seen him snorting something, but I have not seen it with my own eyes on that one. You guys will continue to get report and complaints until its resoled. We want this to be taken care of. He is a manager.
Hardee's Restaurants
-
heavy set manager attitude
Hi my name is Miss Joy I come to Hardee's everyday and the heavy set women that wear the black shirt and glasses she has a foul mouth with her work. I know one manger the little skinny one they treat her like garbage they always be sitting down while she is working then they always working her like hell today your best manager was sick it was only one crew person helping her in she was doing a great job but you all is working that little girl and the way they use her y'all need to talk to your manager. And why is she the only one close you all need yo fix this or I will start tape in show how y'all use your works in the fat one that let the older man feel on her at work what are you all running a store or a date place this I see with my own eyes in if she is the one that is running that store you need to fix it I have her on tape letting her customer's feel on her
This review was chosen algorithmically as the most valued customer feedback.
this the second time this has happened...we ordered a fish sandwich and end up with cod sandwich. we 've had both and like fish better...I knew when we got at window..8.36 for 2...the fish is cheaper...maybe 1.00 or so. the fish taste better...we even told him not cod...but are you suppose to do when you are 1/2 way home...this was a hardees 2504-5th ave...
Read full review of Hardee's Restaurants
This review was chosen algorithmically as the most valued customer feedback.
Why did the Hardee's in Clintwood Virginia take the blueberry biscuits away. They was so many people bought them and now they are a bunch of complaints because they don't have them. And the workers are so slow you set at the drive thru an average of 8-10 minutes each trip and they won't be another person in Hardee's. The workers are rude and usually get your order wrong.
Read full review of Hardee's Restaurants
Hardee's Restaurants
-
the food I order
The order was the right the food wasn't right I ordered this is my second time ordering from Hardees in Bartonville Illinois I got breakfast at 3 o'clock and I couldn't get nothing but and all I did was not right they gave me a A cold cinnamon biscuit Barely have frosting on it I ordered a biscuit monster combo hashbrowns were cold biscuit was hard the whole meal was messed up
Hardee's Restaurants
-
incorrect order
I stopped at the drive-thru at the Hardees in Franklin, Ky as I usually on my way to work a 12 hour shift at the local hospital. I ordered a low carb breakfast bowl combo, large size with a Diet Dr. Pepper. The girl that took my order repeated the order correctly, but had it on the screen wrong. I told her once again "Large size with a Diet Dr. Pepper". I pulled to the window and another worker began to hand me out a small drink. I said "I told her twice that it's large size". I could hear (through the closed window) the two workers talking about me changing my order. The worker changed the drink and combo to a large, I paid for my order and left. Then I placed my straw in my drink and it was Diet Coke. When you tell someone 2-3 times what you want, you should get what you ask for. I hate Diet Coke! They weren't busy, so I don't know why they couldn't get something as simple as a drink order right!
Hardee's Restaurants
-
nasty food, long wait, missing food items, wrong food items and rude management.
My Fiance' and I stopped to get dinner to go to feed the family at home. Waited almost 30 minutes until they realized we were still waiting on our order. We watched other customers get their orders before us, that had ordered after. Had to tell them twice that our order was to go. We finally got our food and set there in front of manager and went through our bags. Missing sandwiches, missing kids meal and what was there looked nasty.(I wouldn't feed that to my dog.) Ask the Rude Manager for remake of the Beer Cheese and Bacon sandwiches and the Beer Cheese and Bacon Fries. Because they looked GROSS. He Barked at the employees to make fresh ones. Even the fresh ones looked the same! We got home and all the food was just GROSS, Never have I been so disappointed from Hardee's. Had to go get food from another fast food restaurant, because it was so Nasty, No one wanted to eat that.
Hardee's Restaurants
-
service
I ordered saugage-biscuit with senior coffee, waited fifteen minutes, therefore I asked my money back. Was informed my the manager that I was supposed stand by the counter and wait for my order, My being 85 years old on oxygen, it almost impossible to stand for fifteen minutes.
this is the Hardees at 1703 s. neil, C hampaigjn, illinois
The service has gone down since this new manager has taken over.
Hardees has a good product which I enjoy, but, it is impossible for me stand at the counter for fifteen minutes. Thank you, Ed Thompson 300 Calvin, Savoy, il 61874
Hardee's Restaurants
-
fries
Every time I go to this place of business I always get cold fries they suppose to be hot not cold and half way hot and the only reason I stop is because it's convenience . Very poor management also is a problem. Very slow. Seems like no time limit on preparing the food that's really sad. 1st and 2nd
Hardee's Restaurants
-
unprofessional service
4/24/16, 8:09 PM; #1347

Several complaints from one visit > I ordered several items and asked for a large size. The sandwich was not complete with the requested additional items (L, T and Mayo), the order was not large sized so I asked why and the attendant simply poured out the small tea in frustration and gave me a large tea. I asked for some ketchup and she grabbed some and handed it to me with her head turned in the other direction. I said thank you with no response.

The comedy is I actually waited close to 7 minutes (in a supposed fast food line) behind another customer in the drive thru line for this type of service.

I am not after a coupon, refund or apology. I am simply trying to help you better serve your customers so you will have repeat customers to serve. I would initiate some spot check training for your ungrateful attendant Latanya.
Hardee's Restaurants
-
cod fish sandwich
On Saturday, March 5, 2016 I went to the Hardees #1111 in Concord, NC to purchase food for my husband and I. We had been at work all day and was tired so I just went through the drive thru. I ordered 2 of the new cod fish sandwiches and 2 small fries. When I got home with the food, honest to goodness, I think the food had been sitting there as long as we had been at work. It had the texture of rubber and the lettuce was brown. The fries were not hot at all. No, I did not take the food back because after you work all day and finally get home, the last thing you want to have to do is pack food back up and go complain to people. It's sad that people who work hard for their money, pay companies like yours for a meal and this is what we get. This particular Hardees in question has always been hit or miss (especially at night). You can tell the difference in management. I know one thing, the sandwich we got last night sure did not look like the advertised pictures I have seen. I still have my receipt showing I paid $9.18 for food that was so disappointing.
This review was chosen algorithmically as the most valued customer feedback.
11-15-15 I went and ordered chicken strips from hardees. They had me pull up because they said they had to make the chicken. I waited probably 5 minutes for the food. I took a bite and the middle was cold and pink. I spit it out and went back and asked the manager for a refund her name was Lorie. She said she couldn't give me a refund because I ate half my...
Read full review of Hardee's Restaurants
Hardee's Restaurants
-
service
11/20/2015 went to hardees in Bedford Va. About 10am placed my order waited 45 mln had to ask cashiers about order she stated they didn't have my tickets so she reorded it waited 15more min. This store is very unorganized and slow. Manager seems like she doesn't know what to do. There were about 10-15 people waiting. You need to send someone uunannounced to watch they will be surprised . Thanks JoAnn Ragland
Hardee's Restaurants
-
commercial
The commercial in which to males that are eating burgers are watching two females play volleyball. At one point the females jump as the camera stays on the females' half covered bottoms. It is humiliating to have had to view it while watching a family program with my husband and daughter. It is degrading to females and sends the wrong message to impressionable teenagers. Please remove the commercial. It is inappropriate.
Hardee's Restaurants
-
food quality
Hardee's of Marion #[protected] on 09/17/2015 time 06:52AM

ordered 2 chicken bisc $6.18 each.

the tops were 1/8" thick and in 4 pieces on top of the chicken and when open the paper half of the top fell off the chicken.

Last week had same (top in pieces) problem with 2 butter/jelly bisc. call and got a free order the next day. Manager stated they should not have served the bisc, that way.

In the past month on my butter/jelly bisc. they forget twice to give me the jelly.

I stop every morning for breakfast.

Told the manager that if this was not corrected I was going to another store to get my breakfast.

This store in the past has been wonderful, but not quality is going down.
This review was chosen algorithmically as the most valued customer feedback.
We went to hardees last night at 12:43 and we was going to order two brown bag specials and two five piece chicken tenders on one order and then on the second order get two more brown bag specials but when we got to second order they cut us off and said that was to much food to make and was rude so we left called today and the manager said what u want me to do about it so rude and they lost our business for real.
Read full review of Hardee's Restaurants
We are here to help
16 years' experience in successful complaint resolution
Each complaint is handled individually by highly qualified experts
Honest and unbiased reviews
Last but not least, all our services are absolutely free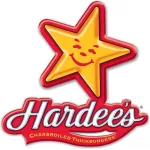 Hardee's Restaurants contacts