GoToGate
-
Ticket not booked
On April 30th, I booked a round trip flight from Winnipeg to Malaga From June 10th to June 19th via GoToGate. I even paid an extra 25$ for online check-in. On the 9th of June, I noticed that I was not checked in to my first flight from Winnipeg to Montreal and that I was unable to acquire a boarding pass. As such, I called GoToGate and asked them to ensure that I was indeed checked in and that everything was in order for my flight the subsequent day. They assured me that from their end, everything was in order and that I was checked in for all 3 flights required to take me to my destination. They also assured me that I would receive my boarding pass 3 hours prior to boarding. On the 10th of June, I did not receive my boarding pass, as such, I went to the check-in desk at the airport early and was informed that there was no ticket in my name for my first flight from Winnipeg to Montreal. After 3 hours of speaking to GoToGate on the phone, being consistently redirected to another team and being hung up on, they told me that there was nothing that they could do and that it was Air Canada's fault, not theirs. As such, I had to purchase a last second ticket to Montreal in order to catch the remainder of my flights to my destination costing $656.38 despite having already paid GoToGate for one. They have denied me a refund, have caused me excess distress and have wasted a lot of my time on the phone. As such, I am requesting a refund for the last second ticket I had to purchase to replace the ticket they failed to book on my behalf ($656.38), I am requesting a refund for the online check-in I paid for given they had not checked me in ($25) and I am requesting a partial refund for the waste of my time and the added anguish this has caused me.

Thank you kindly for your assistance,

Jason Azzi
Desired outcome: Please refund
This review was chosen algorithmically as the most valued customer feedback.
I reserved a series of tickets with Gotogate on the 2 April 2022 to a value of €2500. On the 29th of May I received a mail from them informing me that one of my connecting flights - New York - San Fransisco had been cancelled by the airline, but that they would reschedule me for an alternative flight direct to San Fransisco. Three weeks later, despite...
Read full review of GoToGate
GoToGate
-
service of change/cancelation
Booked 2 flight tickets through gotogate back in February 2022, then that same day we had to change our flights so I called their customer service that SAME day. The total for our flight tickets was $1,280 (4,915,130.00 Colombian pesos). Gotogate keep saying that it refunded me about $80 (313,984.00COP) but I keep telling them that I did not received any refund from them, as I and my bank can see that I did not receive a refund, which I can prove with my bank statements. Also the other MAJOR ISSUE is that how is it even possible to only receive such a insulting amount (which again I NEVER received). Were did the rest of my money go? That is ridiculous, so where is the other $1,200 (4,601,146COP) go? And this is from me calling them THE SAME DAY. That's a scam, something is not right. I have tried multiple times to get in contact with them and well their phone line is useless as it is very difficult to get through the line as more than half the time their line just cut after being waiting for a while to talk to someone, I believe they do this on purpose, also by email is also useless. I have wrote them MULTIPLE emails explaining the issues and every time I get a useless answer like what they had already refunded me, even though I have explained that I did not receive anything, so they do not care, I do not even think that they read anything as I always get the same useless answer. Why is nobody trying to figure out why is those major problems happened? I believe it is because they are scammers, someone put in their pocket $1,280 of my money and I will do everything to get it back. It is not true that they will still from me like this. I will also never recommend their company, I will also never use their company again, I will talk badly about their company because what they are doing is not right nor legal. If they were at least trying
Desired outcome: Get my money back or get it back in flight credit.
GoToGate
-
Flight ticket
Reference: 40-278949620

Reference: 40-287825556

E-ticket number: 1765886975914

Kindly i need support with my refund longtime no updates knowing i contacted Emirates Airlines and dnata and both informed that already the amount refunded from there side with a receipt proof from dnata , So please i need support in this issue before posting on social media the receipt with your reply email that the amount still in Emirates Airlines.
This review was chosen algorithmically as the most valued customer feedback.
I booked a travel through Gotogate, for Japan and Australia, starting 17. may 2022, (booking number: LJ3EYM). I booked with cancellation guarantee, to be sure if anything happens to me or my wife. I tried to check in on 16. may but couldn't for various reasons. I thought of check in at the airport on 17th may. But I fell syk around 06:00hrs on 17. mai. I...
Read full review of GoToGate
GoToGate
-
Flight
I see that there have been some changes that have been applied to my travel plan from BNE to ICN on the 2nd of July 2022. Ref no is as follows 6TZLS7. I am very unhappy with the sudden change as I have an important conference to attend as a guest performer for the opening ceremony in Busan, South Korea. This is a very important event which doesn't happen every year and so with no further arguments or discussions, I would like to respectfully request an alternative that fits the timings that I have previously booked for. The flight details also do not make sense, especially on the return flight which mentions we arrive at 2335hrs from Korea and also depart at 2330hrs to Brisbane.

I have been trying to contact the airline for the past two weeks and trying to get help from gotogate. Nobody is being helpful and I'm at the verge of a breakdown.

Order number: LMGAMD

Confirmation Number: 6TZLS7

Regards

Tin
Desired outcome: alternative return flight
GoToGate
-
Flight Booking with Gotogate
Do not book with Gotogate! If you have any issues, you will be on hold for 2 hours minimum, only to get an impatient customer service representative who states that your ticket is nonrefundable and they cannot help in any way. The customer service is nonexistent.

I had to cancel a flight. I emailed 4 times and called 4 times. When I finally got in contact with someone after being on hold for 2 HOURS (this is not an exaggeration), she told me she couldn't help me ... that I would lose all my money for the flight and that was that.

I wish I knew all this before booking. BOOK DIRECTLY WITH THE AIRLINE. Do not, under any circumstances use Gotogate to book.
Desired outcome: Refund or rebooking
GoToGate
-
Ticket not received
on date 13/06/2022 at 07:54 morning i transfer amont of 734.99 SAR throw alahly bank for ticket from Dammam KSA to KHartoum Sudan on date 24/06/2022 name of Amel Mohamed Abu alhassan pasport no P06514874 am Hassan Alamin Ahmed Omer phone no. 00966504840191 e.mail [email protected]

kindly no reply up to now am waiting
This review was chosen algorithmically as the most valued customer feedback.
We've been trying for months and put on hold for hours to get a US$943 credit owed us by Go To Gate towards a rebooking. When they do answer we get the same "It'll be done and you'll get a call within 48 hrs", but they never call. I see a myriad of similar complaints online. They asked for the flight we want to rebook and it's 15 NOV, 22, TO 0202/TP0822...
Read full review of GoToGate
GoToGate
-
Gotogate
Dear Sir / Madam,

I am writing to you to raise an issue about: Travel agents

The issue that I have experienced was: Hello, my name is fernando Baldé I'm writing this letter to you guys because this agency "Gotogate " is trying steal the money from me. So basically my flight was cancelled in December due to covid restrictions and they were supposed to give me the money in January as it was cancelled and it supposed to be fully refundable. I was waiting months for the update on my request and they even blame the war in Ukraine which it started in March/April. Then I applied for a chargeback on my bank account which is Revolut (not worth it for this type of situations) and they were be able to reject my dispute so I'm trying my hardest to get the money back

It occurred on: 2021-12-12

This Made me feel like an idiot going back and forth with them I called them 100 times I even called the royal air morroco to try and solve this problem so please help me here as they are keeping my £777.71

Refund the money

I look forward to your prompt response on this matter. As recommended by Trading Standards, I would like to keep a complete record of my case, so please reply to this email address.

Yours faithfully,

fernando balde
Desired outcome: Refund my money
GoToGate
-
Booking flight
Yesterday, June 7, 2022,I was looking for flights to England from San Francisco. This company advertised a good flight and price. When I was deciding to book, a notification came on the website claiming free cancelations within 24 hours of booking if you used their phone number so I booked it. I found a better flight so I called their customer service number. I was on hold for about 2 and 1/2 hours. When the rep. came on I told her I wanted to cancel the flight. However, I was charged a fee. When I complained she hung up. Can I get a full refund?
Desired outcome: Full refund
GoToGate
-
Incorrect name and unable to contact you
I was on hold for 4hours which has cost me over £30 on charges

I explained that for some reason there is a single letter mistake on a passenger surname on flight ticket I have spoke to airline that I'm travelling with and they said it's not a problem as it's a single letter but they need you to change as booked through you

You then said you wanted to charge £89.99 just to check with airline I said this is a very high charge just to check and that I would like a receipt as I will look into this and as soon as I said this you ended the call. So nearly 5 hours wasted and I was charged.

No one has helped since I still have an issue with the name and nothing has been done.

I literally cannot get through to you anyway.

I have tried to contact you for weeks but the que on the phone is over 109 people. I've sent emails with no response

And you put the phone down on me
Desired outcome: Single letter changed on flight ticket please
GoToGate
-
Refund not issued
I purchased flights for two people on April 7. There were errors in one of the names that GoToGate said they couldn't correct, and asked me to contact the airlines. The airlines also couldn't help, so I canceled the flights on Apr 8 within 24 hours of making them. THE AIRLINES ISSUED REFUNDS IMMEDIATELY, but GOTOGATE HAS STILL NOT ISSUED ME A REFUND NEARLY TWO MONTHS AFTER. GoToGate is also charging me a $140+ cancellation fee. GoToGate says they must abide by the airlines' decisions and rules, but I have documentation that THE AIRLINES ISSUED REFUNDS TO GOTOGATE IMMEDIATELY after my cancellation.
Desired outcome: Issue me a refund for reservation LKBFOX immediately.
GoToGate
-
Refund LKBFOX
I made flight reservations for two people on April 7. I noticed an error in one passenger's name, and contacted GoToGate to help me correct it. GoToGate said they were unable to make the correction, and asked me to contact the two airlines involved. The airlines also couldn't help, so I canceled the reservations on Apr 8 (within 24 hours of original booking) and rebooked. The two airlines involved issued me a full refund within 48 hours. I've called GoToGate several times to ask what I need to do to get a refund from them and when I can expect it. They just say they will get it to me ASAP. I'm still waiting for a refund nearly two months after. GoToGate also charged me over $140 in cancellation fees.
Desired outcome: Issue me a refund immediately
GoToGate
-
Extortionate charges for making changes to flight
Very unhappy when told that in order for me to extend my holiday by 1 day I will charged £51 by the Airline (Perfectly reasonable) and Gotogate will charge an unbelievable amount of £210, what in the hell!

Airline charges £51.

Travel agent charges £210.

There is no correlation, no explanation and reason to charge such ridiculous amounts for a small change almost 1 month out before flying out.

In addition to this, the joy of waiting on call for 1hr 30mins!

I will never ever book with these again, THE END!
Desired outcome: Reduce the company charge for making the change.
This review was chosen algorithmically as the most valued customer feedback.
I booked a flight to the UK through these idiots. I accidentally put my wrong name as I thought that the form I was filling in was for contact only not passenger information, anyway after filling in and paying for my booking I realised what I had done so I called them straight away and asked if they could do a name amendment so it matches my passport...
Read full review of GoToGate
GoToGate
-
Confirmation dates does not match e ticket
Booked ticket for June 2nd early am flight to Calgary from Fredericton NB return in February of 2022 for myself and my elderly mother. In March they Go Gate cancelled my flight time and changed it to an evening flight, which means I will miss events related to the wedding we are flying to attend. They told me they changed my ticket to June 1st so I would not miss the wedding. However, every time they send me an confirmation it says June first on the confirmation but the eticket is still the late in the evening flight time on June 2 nd which means we will not arrive in time.

I have called 3 times and asked for an email with the updated eticket and keep getting told that it has not been updated in the system, it will take 24 hours or 48 hours, yet after almost a week, still no eticket. We fly in two weeks and I need a eticket, but now I am concerned we have no flight or that it's still for June 2nd in the evening.

When I speak to customer service they are rude and seem ready to fight speaking to me unkindly and yelling when I have not raised my voice to them. They say there is nothing they can do. I need help. My mother and I cannot afford to pay for other tickets. This is totally unfair as we booked months in advance.
Desired outcome: I need to have as soon as possible an eticket that has my ticket with the date I was told my flight was changed to for June 1st
GoToGate
-
Refund
I tried using a voucher BDGMHKKMAV issued to me for a flight UDHEWH when I rebooked on your site the booking of LJBHE44 but I was charged the full amount without the credit of the voucher.

I ask for an immediate refund of the voucher value

The issuance of the voucher was a mistake in the first place, as the reason for my request for rebooking was a change of flight by Ait France, a flight I had in my original booking

Tal Mund

+972525225521
Desired outcome: REFUND OF THE VOUCHER
GoToGate
-
Payment debited after processing error message
On 23/4/22 I tried to book flying tickets from Tel Aviv to Vienna via GoToGate. After filling my credit card number I clicked the button for paying but I got a "processing error, try again in a few minutes" message. I tried again and got the same message. I then booked the flights directly from the flying company. I found out that GoToGate charged and issued the tickets although I didn't get any confirmation in the website. I find this "processing error..." Misleading.
Desired outcome: Cancellation of the payment, I do not need the tickets as I already purchased other tickets since I was sure there was an issue with the order
GoToGate
-
Flight cancelled and GoToGate have made no effort to rebook
Etihad have cancelled our flight.

We have to rebook through GotoGate. We have been waiting over 3 months for this and I keep being to be more patient and wait more time. Customer service have been terrible. They have not made an effort to contact the airline apart from sending emails which are going unanswered. I paid money for the "admin" fee of the travel agent to request the change.

I have spoken to Etihad and they have said the rebooking should be able to be done directly with no emails through a portal.

I have been promised a supervisor will call me back on numerous occasions (maybe 10).

I have never been contacted by Gotogate on this matter.
Desired outcome: For flights to be rebooked Apology from travel agencyAdmin change fee charged to be refunded
We are here to help
16 years' experience in successful complaint resolution
Each complaint is handled individually by highly qualified experts
Honest and unbiased reviews
Last but not least, all our services are absolutely free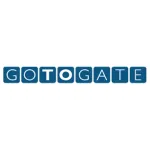 GoToGate contacts
GoToGate representative

Gotogate.com