FlightNetwork.com complaints
131
This review was chosen algorithmically as the most valued customer feedback.
On 30 April we purchased 3 tickets from Auckland via Singapore to Budapest involving 3 airlines (New Zealand Airlines, Lufthansa and Singapore Airlines). We paid to Flight Network (FN) extra for seat reservation and service fee if we have any extra enquiries or require assistance. I have noticed the next day that my husband's first name includes an extra...
Read full review of FlightNetwork.com
FlightNetwork.com
-
Flight credit after flight cancellation
My wife and I purchased a trip for 2 persons through Flight Network on May 15, 2022.

On May 17, 2022 we had to cancel our Montreal-Lisbon TP 254-253 round-trip flight. Confirmation # LM7JIZ Booking # 2IQMLH. We are told that a full credit of 860€ will be available til May 16 2023 for rebooking.

June 18, 2022, when calling flight Network for rebooking, we are told only one of us have a credit but not both, and there is nothing they can do.

It doesn't make any sense.
Desired outcome: We want to be able to rebook a flight through Flight Network with our full 860€ credit before our Mai 16, 2023 deadline.
FlightNetwork.com
-
Won't refund my cancelled flight the airline refunded them for.
I booked a flight through Flight Network on 4/12/22. The flight schedules were changed on 4/24/22. I was flying Spirit Airlines so I

contacted them and they refunded the flight on 4/29/22. I got my credit card bill and discovered Spirit credited a MASTERCARD used by Flight Network and Flight Network didn't reimburse me. I requested a refund from Flight Network on 5/18/22 and their website shows I'm getting a refund but they

can't give me any timeframe when I call or try to find out. It's been pending since 5/19/22 and they have my credit card payment and were credited back by Spirit since April.
Desired outcome: Please refund and stop taking peoples money for services you don't provide.
This review was chosen algorithmically as the most valued customer feedback.
Rarely do I take the time to write a review and rarely can I not at least find something positive to say about a company...but this is a company that I feel deserves to be called out for their deceitful practices and strategic business model that more or less guarantees the customer will always lose. In this case, it cost me tens of hours of time, money...
Read full review of FlightNetwork.com
This review was chosen algorithmically as the most valued customer feedback.
I booked a flight on June 4th 2022 from Los Angeles to Lisbon. Order number: LN9OXG. After reading bad reviews online I decided to cancel a few hours later. The website doesn't allow the cancellation online and instead asks to call the helpdesk. I called on June 4th at 9.53pm and was on hold for 2 hours as the 52nd caller online. I called at midnight...
Read full review of FlightNetwork.com
FlightNetwork.com
-
Miscommunication between colleages
I purchased 2 ways ticket from Melbourne to Seoul on 26/5/22, but due to VISA problem, I had to cancel the flights. I spoke to flightnetwork and they agree to give me an electronic voucher for $978 on 1/6/22. The customer service who I spoke to said that I can use the voucher until the value is $0. So I purchased another flight for $302 on 3/6/22. When I was about to purchase another flight on 12/6/22, and I submitted the voucher code, it says that I cannot use the voucher. I called the customer service on 13/6/22 and they said that my $685 is forfeited. He said that his supervisor will call me in 2 days. I have been waiting for 2 days now and there's no call received.
Desired outcome: I want my $685 voucher back!
FlightNetwork.com
-
No cancellation no change no refund
I wanted to change flight ticket, but customer supporteam said no, so i had to contact to airline. Ofc arline couldnt change the ticket n refund for travel agency(flight network) cuz i have paid in flight network. But customer support team keep requesting me to contact to arline.

2. I canceled flight ticket thanks to arline. Thats wht all airline can do. Howerver, i paid round ticket. In other words, if i dont use first journey, i cannot use another journey. So i cannot use whole ticket

3. However, flight network support team is neglect their work. Sometimes, my call was hung up. They keep asserting we cannot change. Cancel. Refund.

We have to wait for other department response.

But they dont let me know at the same time they speaking changed Continuously

4. Plz refund my money at the same time, chang my flight ticket round ticket to one-trip

5 i wasted $2172
This review was chosen algorithmically as the most valued customer feedback.
Hi, this is Rahat Chaudhry, i am writing regarding my flight order number LM5KGX, today I spoke with your representative Rahul regarding my ticket issue. per him your company has agreed to give us a refund regarding my booking order number, so I would like to get my refund, please issue my refund, thanks. we paid total amount of $1211.97. name...
Read full review of FlightNetwork.com
FlightNetwork.com
-
Refund on my cancelled flight.
Hi,

I booked my flight to Vancouver through Flight Network on April 6, 2022:

Ordering person Dina Dela Cruz

E-mail [email protected]

Phone daytime 1 4164004508

Mobile number 1 4164004508

Booking No. Toronto - Vancouver CEHCGZ

Booking No. Abbotsford - Toronto B1INPY

Order number LK9I0R

Order date Apr 7, 2022

On May 24, I tested positive for COVID, (I would not cancel my flight if not for COVID as it was a business trip on May 27-June 2). I sent an email to Flight Network right away. I also spoke to Patrick and I was advised to call Westjet to inform, which I did and my reservation has been deleted. I was instructed by Westjet to inform Flight Network so the refund can be processed, I sent an e-mail to Flight Network on May 27th but did not receive any response, I am also unable to talk to someone over the phone, I made several calls and has been put on hold every time for hours until the calls are disconnected. I also checked my credit card statement and the refund has NOT been posted to my account. Can you please provide an update?

Let me know if you need further details.

Thank you in advance!

Dina Dela Cruz
Desired outcome: Full refund of my fare.
FlightNetwork.com
-
Complaint FlightNetwork for delay canceling my air Ticket and ask for refund
Order number:LMIV0W

Dear Flightnetwork Officer,

Good morning!

Whole thing is:

I have called you +1 647 956 0177 by phone 8 times (From 13:09 to 08:16) on 22 May for canceling our Air Tickets and Paid CA$182 (each person CA$91) to you for air ticket cancellation and refund.

And I NEVER received your cancellation confirmation email, I have called you by phone on 5 May morning 08:19 to ask again. Ms Neha S served me, and I received a ticket cancellation confirmation email just in 8 minutes at 08:27. And she sent me a second email in 7 minutes at 08;34 to ask me for feedback, but I did not reply.

Now, I still never receive my refund now. On 7 May afternoon 02:39, I received your email to tell me that please accept our apologies for any inconvenience due to the delayed response.

All in a word, I can not accept your apologies. How do I accept services like that?

Please give me back my refund soon. You cause the delay, you take whole responsibilities.

Yours regards,

My mobile No: 902-403 3348

My email: [email protected]
Desired outcome: Give me back my air ticket refund.
FlightNetwork.com
-
cancelled flight pay fee $49 and return flight non refundable
I purchased a round trip flight from Montreal to Calgary on June 11th 2022 and return on January 14th, 2022. I then received an email on 7 th june saying that the flight had been changed by ***** and I could either reschedule to the flight they gave me or cancel the flight and get a refund. I was not able to make the flight that they gave me so I cancelled the flight. What I wasn't told was that even though it was ***** who changed the flight not me, I would have to pay a $49 fee to Flight network to get my refund back. . I have been emailing them and called many time . I email to reply back and they don't read my email they just repeat the same thing over and over again. They kept telling me that the money had not been refunded to them by ***** so they were waiting until that happened, Also my ticket for the return on january 14th is non refundable . It's unacceptable and I also wasn't even the one who wanted the flight changed.

Please, do not buy ticket from this company anymore. so frustrating.
FlightNetwork.com
-
Flights
My name is Matthew power and I am writing this email because flight network have issued the wrong ticket on our flight. We are now having to buy new tickets for our trip back to the uk because we have been told that there is no other option. To say I am upset is an understatement . I am travelling back for my mums funeral as she died two years ago in covid times so I have been unable to travel. This is so stressful for me and my family, we are also travelling with two young girls.

We cannot get hold of flight network and therefore have no other option but to pay for new flights. I will now be lodging a complaint with the ombudsman and will not be able to relax now until this is resolved and we are compensated. This is probably the worst experience we have ever had flying so I am prepared now to do whatever it takes and spend whatever money I need to spend to make sure this is sorted and we are reimbursed.

My details are Matthew power and my email address is [email protected] and my phone number is +61418194251.
Desired outcome: Refund of flights and compensation
This review was chosen algorithmically as the most valued customer feedback.
We purchased 4 airline ticket from chicago to tel Aviv with el-al airline online via flight network the flight should have take place on 7/5/2020 . flight was cancelled by the airline due to covid flight confirmation number wh7zw2 invoice number 8637768 flight network booking id 8637768. elal told me that flight network did not transfer the fund ,we can...
Read full review of FlightNetwork.com
FlightNetwork.com
-
Booking refund
I booked a ticket may 12, 2022, from Larnaca airport to manila. The booking went okay. But then I found out that I had to apply for a transit visa. And then I learn that I would not be able to apply for the visa immediately so I went on and try to call them several times nobody answered. so I went on and cancel on their site my ticket. I had the request done for cancellation on their site on may 13th, I was waiting for the confirmation from them for cancellation but no thing came. So I tried another way to ask them to rebook my flight but bound my lay over to other country except any European country as I have no time for transit visa. they told me they can't help I ask for refund they said it non refundable and if I want I should call the airline I called the airline and airline said I have to contact the agency for this matter. I lost 660 usd which is not a joke. Please help me.
Desired outcome: Please refund
i've book a ticket from flightnetwork.com and so happen that i had an issue with transit visa, i told them to cancel the booking and ask them for a refund the agent told me to call the airline and airline told me to call the booking agency. i lost 660 usd. is there anyway to have a refund as i cancelled the booking in less than 48 hours?
FlightNetwork.com
-
Ticket cancelling Issue even I have booked the flexible ticket
I have booked the flexible ticket from DXB to BLR, 3 months advance to fly and unfortunately I come to know that I am not going to travel that dates and I have called and send a mail to cancel the ticket.

They are not yet all responsive and bother. I have sent nearly 20 mails for the same and they responded 2 times with the same response saying will check with airline and take it up but as I spoke to Airline they said did not approach us.

Kindly find below ticket details and the refund for the ticket.

FROM DXB to BLR on 23-04-2022 TO BLR to DXB on 22-05-2022.

Booking No: LGZK5I

Thanks,

HariKrishna Gajula

+971 522575534
Desired outcome: Kindly check and refund my ticket amount ASAP.
FlightNetwork.com
-
Travel voucher for which I can not contact anyone to use
All company phone numbers have been pulled from the website

One customer support number on site, called that number after spending an hour on the phone was told that they could not trace my booking number and they were really sorry and that I should call Flight Networks as they were booking.com WOW! and then they could not even provide me with a phone number for a company that they deal with. And no other number can be found on the Net.

How do I use my credit?
Desired outcome: Would like to use my credit voucher before it expires in July 2022
FlightNetwork.com
-
LGTRNB Tammy Louise Dear
You changed my flight from UK to Brisbane, without asking me if this was ok. You was expecting me to sit in Dubi, disabled, alone and vulnerable for over 19 hours.

I asked for my flight to be changed on the bases that I feel safe and you did change the flight after 28 phone calls, 11 emails and still no return call to confirm the following:

My extra payment I made for lactose free food be transferred to the new booking

My extra payment i made for chosen seats on all my flight be honoured

because of my lack of confidence and being disabled, I then asked to change my outgoing flight from 20th Aug to th 16th Aug, so that I could be accompany by a friend who is on this flying on this date to the same destination.

Manesh Kumar C agreed this would be ok and confirmed the outgoing details as followings:

16th Aug 2022 at 9am Brisbaine to Dubi then to London Standsted - which I agreed.

I then received a confirmation hours later, with no details, so I called back again and asked them to confirm my booking had been updated and changed in full and was disappointed to be told the same Original details...

As you can imagine this is very stressful when I have spent two days making calls and sending emails with any real help or reassurance. Instead I was told, someone will call me back in 24 hours and when they do call it will be 2 calls and then if I don't answer, I have to go through the whole process again.

This has made me ill, stressed and now I have a migraine.

and to top the cake, I was asked to make further payment in order to allow them to help me, which I paid under stress and now feel I was taken advantage of because I am vulnerable person.

All I want is the following to be confirmed and my tickets issued please, is that too much to ask?

flights

Brisbane 16th Aug 9am to London - to Dubi to Standsted with my prebooked seats I paid for and my lactose free meals

Flights

London Gatewick 31st Aug to Brisbane with my prebooked seats I paid for and my lactose free meals

My further payments refunded $55-00

and the reimbursement of the extra fee I will have to pay in travel costs getting to the new airport
Desired outcome: Brisbane 16th Aug 9am to London to Standsted with my prebooked seats I paid for and my lactose free mealsLondon Gatewick 31st Aug to Brisbane with my prebooked seats I paid for and my lactose free meal refunded $55-00
FlightNetwork.com
-
Flight Booking
Flight was cancelled by airline. Airline forced me to rebook flight via "travel agent" travel agent charged fee. Flight cancelled again. rebooked, charged fee again. Flight that was offered was taken back. rebooked again, paid fee. got to checkin, denied boarding due to flight booking problem. told to call to rebook. told no flight available. told ticket was non refundable and told my return ticket would not be honoured. talked to manager at air canada. he got me a new flight the next day. arrived at destination. Return flight cancelled. I was told by email to await a new flight by email. No new flight. I email air canada. They told me I had to contact my travel agent. called flight network. They told me I couldn't rebook. I tried to use my flexible ticket. Again, couldn't rebook. They "escalated it" and told me they would call me back. waited. Nothing. I called back. They told me to wait. No calls back. I called air canada. They said they can book the flight. told me to call travel agent. called flight network again. they told me to wait for them to call back. I asked them to try. they refused to try. I tried to ask for a manager. He said no manager. he said he was the manager. I said then try to book the flight. he told me he can't because he isn't allowed to. I said then put me through to someone who can try to book the flight. he refused. he said wait for them to call back. I said no, put me through to the customer service line. he said no. he hung up on me. I called back. I talked to customer service. They tried to rebook a flight. They offered me a new flight via LAX. I accepted. They said they will call me back when the flight is confirmed or me call back tomorrow. I got an email asking to pay fee. paid the fee. I called back. They denied me the flight that was offered. Then they said there are no flights available. I gave up. I rebooked with expedia. I got home in three days. I called for a refund. They said they have to call me back. check back in 5 days. I checked back. They said they have to call me back in 4 days. I called back. they said they have to call me back in 4 days. starting to repeat. Now I am leaving bad reviews. Never again
FlightNetwork.com
-
customer service hopeless, unreliable, inefficient, pointless.
I have a flexible open ticket since June 2021, for 22 of August for 4 adult passengers.

I have been uninformed about about what to do with my ticket due to covid 19 restrictions.

I spent far too much time looking for direct contact information with flight network and only one number works with an Indian customer service on the end of the line.

I wanted to discuses my options with my open ticket whether I could have refund or flight credit or simply rebook changing only the dates.

My initial booking is canceled due to a uncomplete refund this took 6 month to get to this stage.

They then advised me that I needed to change my flights before 04 July 22 which I'm trying my best to do so, to make things simple I've decided to keep all passengers information the same and I want to change only the dates to the Saturday 25th June- 03 July 2022

I have contacted via phone and email non of which I got a response to my questions until a further 6 month later.

since this was inefficient I decide to change the dates of my flight to make thing as easy as possible, instead it has been pointless contacting flight network as they are hopeless and haven't done anything to resolve my flight booking it has almost been a year now trying to consistently call flight network.

I have been trying to change my dates due to Covid 19 restrictions,

The customer service is terrible, there is no direct manager to talk to find a solution.

They are not reliable and reasonable with the customer to resolve their issues instantly.

I would like to change the date to 25th June - 3rd July 2022 they have charged me $933 extra to my initial price of $3,792,42.

When I can rebook a flight today on flight network for the dates of 25th June- 3rd of July 2022 for $3,707.20 instead of $4,725 which is the amount I have already paid, they are asking for more additional payment on top of the $933 due to the difference of price when on the internet it is $1,017.80 less expensive than what I have paid.

I feel frustration and displeased as I need honesty fairness, efficiency and action with this issue.

I have talked to other flight center that have been more direct and helpful to understand how to deal with this issue Hello world have told me that my flight is valid until 31st December 2023.

I would like to know how you satisfy customers with your customer service? Give me one reason why I should choose flight network in the near future?

I believe a gesture is strongly advised as I am very unhappy about this situation because it unfair that new customer pay less than an loyal customer with an existing exchangeable open flexible ticket.
Desired outcome: I need valid confirmation of my flight booking of the L9HCAP order with a refund between $1,017.80- $933 since the flight is much cheaper than what I have previously paid.
FlightNetwork.com
-
Refund
I booked with FlightNetwork via Skyscanner (22/11/21) for about $1300 to go to Mozambique. It was during the Omicron/COVID excitement so Qatar airways cancelled our flight to Southern Africa (16/12/21). I only knew about it because my family member heard from Qatar; I wasn't told by FlightNetwork. When eventually I did hear from them (20/12/21), their website said to contact the airline directly for a refund. I requested from Qatar and Kenyan (23/12/21). Then Qatar airways said I could only get it through FlightNetwork (26/12/21) and then Kenyan (01/02/22). Since I couldn't get to Mozambique, I had to cancel my flights back as well through FlightNetwork for which they'll take about $200, fine. Since then I have not seen anything from them (29/04/22). They hide their email address ([email protected]) and no one on the phone can actually help.
We are here to help
16 years' experience in successful complaint resolution
Each complaint is handled individually by highly qualified experts
Honest and unbiased reviews
Last but not least, all our services are absolutely free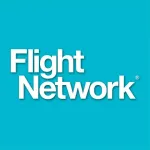 FlightNetwork.com contacts
FlightNetwork.com representative
FNSupport