Overview of American Express customer experience
American Express has been receiving a lot of negative feedback from its customers lately. Many consumers have reported issues with their credit cards, such as unauthorized charges, poor customer service, and difficulty resolving disputes. Some customers have also complained about high fees and interest rates, as well as limited rewards programs. Overall, American Express seems to be struggling to meet the needs and expectations of its customers, which has resulted in a significant decline in customer satisfaction. If you're considering using American Express, it's important to be aware of these issues and to carefully evaluate whether this company is the right choice for you.
American Express complaints
426
Newest American Express complaints
customer service
i reported a fraudulent charge on my card prior to transaction, amex chose to believed the seller and not the fake document and emails they sent (I reported to the company they copied in NY)

amex originally refunded me, then after another review they changed because the seller couriered an empty box that I refused..

amex chose to pay a scam seller above a loyal customer that pays on time and did 300k + in a year.
Desired outcome: a proper document review of the time line and events.
This review was chosen algorithmically as the most valued customer feedback.
I made the flight reservation for my family. On October 28, 2023, I called AMEX to change my flight. I spoke with the representative and as I was told that my flight was updated from November 6, 2023- November 12, 2023 to November 3, 2023 -November 12, 2023. One hour later we received the email that our reservation got cancelled. I called AMEX to find...
Read full review of American Express
This review was chosen algorithmically as the most valued customer feedback.
I would like to register my complaint regarding my customer service on October 18, 2023. I am a longstanding Amex customer for about 20 years . i have a Nonvoy Gold elite membership and I spend several hundred thousand dollars a a year with Amex. although I also have VISA and MASTERCARD credit cards, the bulk of my business has been done with Amex. I...
Read full review of American Express
Is American Express legit?
American Express earns 96% level of Trustworthiness
SAFETY NOTICE: ComplaintsBoard has analyzed American Express and determined that it has perfect credibility and is completely trustworthy, with a legitimacy rating of 96%.
We found clear and detailed contact information for American Express. The company provides a physical address, 14 phone numbers, and 2 emails, as well as 5 social media accounts. This demonstrates a commitment to customer service and transparency, which is a positive sign for building trust with customers.
Americanexpress.com has a valid SSL certificate, which indicates that the website is secure and trustworthy. Look for the padlock icon in the browser and the "https" prefix in the URL to confirm that the website is using SSL.
Our scan shows American Express website is free from malware and phishing activities, which are types of online threats that can include viruses, worms, Trojan horses, ransomware, and other malicious code, as social engineering tactics used to trick users into sharing their personal information.
We looked up American Express and found that the website is receiving a high amount of traffic. This could be a sign of a popular and trustworthy website, but it is still important to exercise caution and verify the legitimacy of the site before sharing any personal or financial information
This website offers payment methods that provide the option for customers to get their money back, which could be a positive indicator of the company's commitment to customer satisfaction.
Adult content may be available on americanexpress.com. It is important to be aware of potential risks and to use caution when accessing or engaging with such content.
However ComplaintsBoard has detected that:
Despite a high level of trust, our investigation found issues with American Express's service, including poor customer service, lack of accountability, and responsibility to resolve complaints. Customers may face long wait times for responses, receive generic or unhelpful answers or no response at all. Only 34% of 10 complaints were resolved.
We conducted a search on social media and found several negative reviews related to American Express. These reviews may indicate issues with the company's products, services, or customer support. It is important to thoroughly research the company and its offerings before making any purchases to avoid any potential risks.
Our Verdict: American Express is highly recommended company, but beware of poor customer service. Their 34% Resolve Complaints rating is a cause for concern. We advise using their services securely and reviewing complaints beforehand.
Gift card - case # [protected]
I received a gift card from my employer and when I went to activate the card it had already been hacked and monies taken off the balance. I called AmexGift card and was told that they would follow up with the complaint. Six weeks later no action was taken until I called multiple times and days later. Then I was informed that I would get just was left on the balance even thought I had not charged anything on the card. Accordingly, there was no follow up until I called back multiple times. the Card was a $50 gift card and I am only being given a $33 check because the account was hacked. I will no longer accept the gift card from my employer I will encourage them to give us Amazon Gift Cards. You guys could/should do better.
Desired outcome: I would like a check for $50 the original amount of the Gift Card.[protected]
Sarah Miller lead consultant
I hold 2 Amex cards a Platinum and a corporate card. I've never really received great perks from the company and was excited to have access to see the foo fighters at Austin city limits. After waiting an hour and a half on line. I was finally allowed to access the American Express lounge. I was up there a total of 10 minutes in between performances and was told I need to leave by a Sarah Miller. Those "perks" I was so excited for was completely false advertising. As a loyal customer I feel the company has lied to me and made me feel insignificant. Really considering canceling my card and going to master card where they appreciate their customers.
No promotional points
We received an offer for 95000 Skymiles if approved for the Delta Reserve card by Amex. My daughter applied and was approved. Before using card I called to make sure she was eligible for the offer and was told yes. This was in Oct 2022. I called again in Dec 2022 with a different issue but also asked if she was eligible and again was told yes. In the spring of 2023 I called after fulfilling the $6000 spend requirement and was told she was not eligible. I have wrote letters to corporate Amex offices and received letters back reading they would get back to me. They have not! Numerous phone calls to low level agents without ever getting to someone who can make a decision. I even said many times we would except the normal 50000 Skymiles offer. My 21 year old daughter would have never paid $550 for this card without receiving any benefit!
Desired outcome: Want the 95000 or 50000 Skymiles offers
American Express Scam
As a 30 year long term customer, American Express charged me a $24.00 late fee and an additional $14.65 in interest charges on a $1150.79 payment I made to them in August, 2033 which they said was one date late. I checked my bank and he payment was made thru Billpay a full six days prior to the due date and the money was removed from by account three days before the due date. I believe American Express sat on the money so they could profit by charging me late fees. Can you imagine the profits they are making if they are treat all of their clients this way? I called to complain and spoke to 3 supposed supervisors, two of which who could hardly speak understandable English. The end result is that told me to shove it and are not crediting the bogus charges. I would strongly recommend using a different credit card. American Express does not appear to be the same great company they were in the past.
Desired outcome: Full credit of the $43.64 that was stolen from me.
This review was chosen algorithmically as the most valued customer feedback.
I've been an AMEX Member since 2008. Initially, my original Card was closed abruptly w/claims something was on my credit report. It was just a lie and I didn't do anything wrong; they simply closed it and that was that. A few years later, I eventually got a personal Platinum Card and currently have three Business Cards through them. For the record, I earn...
Read full review of American Express
This review was chosen algorithmically as the most valued customer feedback.
I recently received a demand for payment from America Express, more of a threat really. If I did not pay them $7500 within 3-day they would reduce my current credit significantly, thereby raising my credit to debt percentage, causing me to go the above 30% credit usage limit most financial institution track, so I can be put into a higher credit risk, and...
Read full review of American Express
This review was chosen algorithmically as the most valued customer feedback.
i simply called today and told the guy today I talked to an indian guy 5 weeks ago. He said I was preapproved for a blue card interest-free transfer for 12 months and some sort of reward. The guy today wanted to make it a hassle knowing where this was going I simply asked for a manager. 08/17/2023 4:29 PM His reply they don't have managers(? how can that...
Read full review of American Express
This review was chosen algorithmically as the most valued customer feedback.
Dear American Express Customer Support, My name is Gregory Shapiro, and I have been a loyal member of American Express since 1990. I am reaching out regarding my recent application for the Platinum Business American Express card, which unfortunately resulted in a denial on August 5, 2023.I value my relationship with American Express and have had a long...
Read full review of American Express
Customer service/fraud dept
I called June 30, 2023 to report multiple fraudulent transaction on my account

My card was cancelled and I was told a replacement will be sent 7-10 business days

It never happened

I have called 6x and each time another replacement card was supposedly sent

I'm a disabled gulf war vet and my VA funds deposit on this serve account since 2018

I'm behind on bills due this delay
Desired outcome: I need either a new card immediately or send me my money and cancel the account
This review was chosen algorithmically as the most valued customer feedback.
I purchased on 8/5/23 2 $50 gift cards for my sons birthday to use on a STEAM platform because he loves gaming he tryed to us and a $1 hold was added the system stated to wait 3 to 5 bus days for full processing. birthday finished next day still not cleared no gift usuage. Monday 8/7/2023 still cant use card on 8/8/23 called 800 on card was told the STEAM...
Read full review of American Express
This review was chosen algorithmically as the most valued customer feedback.
I discovered that my card was used for unauthorized charges of almost $1000. And I reported it to the american express serve card and I also done every step that was asked of me so I could get my money back, but I didn't get a penny back and I don't understand why I didn't? This was a very stressful and emotional rollercoaster which I am still suffering...
Read full review of American Express
American Express credit card with Bonvoy Rewards
During an up-grade presentation at Marriott Vacation Club, Orlando, Fla.

I applied for and received a American Express Bevy Credit card which was to be used for the up-grade as extra Bonvoy points were available if used. This transaction took place on May 18, 2023. After 2 months and 2 purchase statements from American Express showing over 135,000 Bonvoy points earned not one point has been posted to my Bonvoy account. After several phone calls to American Express and Marriott Bonvoy, over 12 calls, I was told my account at both was the same: account names, account numbers, points to be issued, e-mail address, phone numbers, but no knows how to activate my account. American Express and Marriott Bonvoy need to have better communication with their customers.
Desired outcome: i'd appreciate response and to received my earned Bonvoy points.
This review was chosen algorithmically as the most valued customer feedback.
Recovery of Accidental payment to very old and expired American express Account To Whom it may concern, I send this email in desperation for some help with an unusual matter that does not fit into a convenient category. I am hoping to reach someone within American Express who will take ownership of this unusual problem and see it to a positive outcome...
Read full review of American Express
american express, has me rated negatively, in ALL of the 3 LOUSY discredit reporting agencies
PLEASE HELP ME!

I paid my bill in August of 2019, in the amount of $904.08, and American Express has denied receipt of the payment stating I owe them $903.71, causing me to have a negative rating on the deadly credit reporting agencies. This has persisted to exist even though I have sent numerous faxes, and a return receipt request, with a copy of my bank statement indicating the payment to them.

My home is in DIRE NEED, of structural repair, and I need to borrow some money to get the necessary work accomplished, the asanine control the credit reporting agencies have on the ability of people to survive and navigate in this society is devastating to people like me. I'm a senior/veteran, living on a FIXED income. And AmEx, is keeping me from getting the help I need.

company's information: Account identifier [protected],

AmEx card number: [protected].
Desired outcome: I DEMAND an APOLOGY, & the money refunded for what I've paid for faxes & return receipt postage. And of WHY they have denied my payment, if they didn't receive it to finalize my payment, I DEMAND to know who stole it.
forgot to add this is crucial to this report
This review was chosen algorithmically as the most valued customer feedback.
On May 23rd, I made two payments to my account that were returned for $400 and $600. I had recently changed bank accounts due to divorce and had forgotten to add the funds to the new account before I had the payments processed. Around the same time, American Express upgraded my Delta Amex to silver and sent me a new card to my old address, that card wa...
Read full review of American Express
car rental insurance
I filed a claim in April with Amex insurance for damage to a rental car. i have had 4 months of constant asking for documents. i send the documents and then they send another email asking for the same documents. I have called Amex repeatedly and asked for help to resolve the issue. I have been told they do not need more documents and it would be resolved. Then after speaking again today I get an email asking for the same documents I have provided. it is a a horrible experience. This is the worst customer service i have experienced in years. It is beyond comprehension how anyone can be this either incompetent or acting in a fraudulent manner. I have pleaded for help to resolve this matter
Desired outcome: pay my claim
This review was chosen algorithmically as the most valued customer feedback.
And not even an acknowledgement as a response? You continue to prove my point below. Do you force me to pursue this through other venues? From: [protected]@icloud.com Subject: Customer Service Declining Date: July 8, 2023 at 7:29:12 PM PDT To: [protected]@aexp.com American Express has been my first choice for all major purchases primarily because of the excellent...
Read full review of American Express
Collect Your Trust Badge
Be recognized for outstanding customer service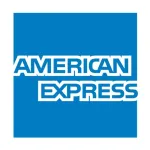 American Express

contacts
We are here to help
19 years' experience in successful complaint resolution
Each complaint is handled individually by highly qualified experts
Honest and unbiased reviews
Last but not least, all our services are absolutely free