American Express complaints
329
This review was chosen algorithmically as the most valued customer feedback.
My company spends roughly $50k-70$ per MONTH with American Express. Our credit limit with them is $24k/month. Every month I have vendors break up our bills and run portions, which are immediately paid off, and then run again. This happens several times every month because American Express "processes" doesn't allow them to raise our credit limit. Our...
Read full review
This review was chosen algorithmically as the most valued customer feedback.
I had a temp, card with jackson and hewitt and I have not been able to access it privatly and be the only one accessing it at all times. There has been unauthrizd charges, gouging, holds that have not been released and I will never do this again becasue it has been the biggest pain in the neck ever. I cant access on line and I cant access on app or on the...
Read full review
American Express
-
unsatisfactory product.
I Placed an order from Corvette Mods, 10100 Hicks Field Road, Ft. Worth, TX 76179 for what i understood to be a metal lettering sticker on 2/23/22. Upon receiving the order, the item was nothing more than a vinyl sticker. Since receiving the order I have sent a request for a return authorization number on 3 occasions. I have received no response from the company and there is no way to talk to a representative. I would like to return the order but have no way of reaching Corvette Mods other than by their return authorization process which I have utilized on 3 occasions. My order number was AB-438950 and the item number was 1182-2-1004.

Corvette Mods phone number 1-888-784-6921

After my issue, I have read further information on the company and it seems that many others have experienced the same issue that I am having.
Desired outcome: I would like to return the item for a refund to my AMEX account.
American Express
-
American Express - Bluebird card
On 2/19/22 I received an email that my Bluebird card from American Express (ending in 9208) was suspended, and I was locked out of my account.

I still have money in the account, and I need to have access to the account for at least one week so that I can withdraw the money from the account.

I am also requesting $15 per hour for my time and effort researching this issue. I have spent 8 hours working on this problem, so I am requesting $120 in compensation.
Desired outcome: One week access to my account and $120 for my time and effort spent on this issue.
American Express
-
Travel
I had booked a flight id number 43325002. The date of the flight I made was incorrect on my part and a wanted to reschedule from June 20 to June 21. Edward, the agent, said it would cost over $1600 additional for the similar flight leaving ind at 345Pm and arriving in san about 730 pm. However, the correct amount addition should be $200. He canceled the flight at my request with a credit of 1097.92. At my request, he rechecked the cost of the same flight 5 minutes later and it was, as I had told him, was over $200 more for a total of about $1200. When he then booked the flight, I had to pay the full $1200 and not use any of the $1097.92 credit. I request that amex send me the credit of 1097.92 directly and not have it as a credit in my account for a future American Airlines ticket. I hope this can be resolved quickly and amicably. Gratefully, Dr. Laurence Saben 345pm PST on Feb 20, 2022
Desired outcome: Refund $1097.92 from the credit on the American Airlines ticket
American Express
-
Direct deposit
I recently filed my 2020 taxes I was issued a temporary direct deposit and routing number I entered that in all my tax return. Only later to get a letter from Bluebird stating that I did not qualify for their services. Now when I go on my tax return that I have not received it says that it was deposited onto the account and the routing number that I gave them. Again the routing number and account number was the temporary account number that Bluebird had given me so that way I could get paid today's faster with direct deposit. And I cannot get a human on the phone to resolve this issue.
Desired outcome: I would just like to get this issue resolved so I could get my money as easily as possible.
This review was chosen algorithmically as the most valued customer feedback.
On Jan 25, we purchased two American Express gift cards ($500 & $300) for the grandkids to use while traveling during spring break. We learned that once you pay the initial fee, they would not be charged any during other transactions. Between the time that we purchased the cards and walked in our front door, someone had used all but $36 of the $800...
Read full review
American Express
-
gift card
PLEASE dispute any pending transaction on my gift card for $100 AND $500, as follows 377935176062869 9955 10/26, and 377935145188126 10/26 2229, dispute this transction before it gets posted thank you .you can contact me via mobile or gmail as follows .i am waiting to get a response IT HAPPENED YESTERDAY .TRANSACTION STILL PENDING I WANT YOU LOOKED INTO AND GET BACT TO ME FOR FUTHER ENQURIES
PLEASE dispute any pending transaction on my gift card for $100 AND $500 , as follows [protected] 10/26 ,and [protected]/26 2229 , dispute this transction before it gets posted thank you .you can contact me via mobile or gmail as follows .i am waiting to get a response IT HAPPENED YESTERDAY .TRANSACTION STILL PENDING I WANT YOU LOOKED INTO AND GET BACT TO ME FOR FUTHER ENQURIES
American Express
-
Lowered my spending ability
My Platinum card which enjoyed no pre-set spending limits is now set at 56, 000.
I spent three hours waiting on the phone for someone to help me and the first agent that came up almost immediately direct me to the department that "helps with the statement". I told her I don't need help, I can see the statement and there is nothing on the statement that indicated I carry balances. I pay in full every month and never late...she kept on reading from the communication I received and she did not listen me saying that nothing has changed in my credit...nothing.

So the agent that explains the statements said she sees nothing wrong and it was a mistake that she connect me to her...once again I waited long time and I got connected with the credit agent, which once again she read from the communication I received and unable to explain why the changes when there was no changes whatsoever in my credit history. She kept on saying my payments were too low compared to the balance...what balance? I only have an AMEX that I use every month and pay in full every month...

She asked me to upload my income tax to a link she would send me (never received)...

I am dumbfounded by the AMEX decision, by the terrible customer service(3 hours waiting in total of 3 calls) and the lack of transparency into this decision that was made with an 18 years plus customer with a stellar credit and financial situation.

And I am a stockholder of American Express...this really makes me rethink my relation all across...I will send this communication to the investors relations too and hope they will take action because I am sure I am not the only one experiencing this.

If you can help it would be greatly appreciated.

Luciano
Desired outcome: Reinstate my previous terms
American Express
-
Billing issue / customer service trying to fraud / delay
Hi American Express team,

I understand there mixed reviews about this company, but what I don't like is when my mom called at 2:42 pm at 1/24/2022 when male assistant picked up didn't want to give her, his name he wanted a bunch information where she live at, where she work at, what her whole social Security damn thing. I told her not to provide those information because it is not need for the issue you are calling for.
When I called the only thing I needed was the last number on the card. In I study business and management you don't need all that information that only if you are opening up a card not "Bill Issue". (you do that online). You had somebody that work there that didn't want to provide their name because he was trying fraud and get over he told her to hang up the phone.
You need to check your employee or go back to all phone call before it's deleted.
Desired outcome: Check your rude/fraud employee ( to make sure they are not trying to get over on nobody else)
American Express
-
Lack of reporting when I questioned a charge for services that were not rendered
In the 56 years I have had an AMEX card I can count on one hand the times I have questioned a charge.

I challenged two charges on my AMEX giving them the following information:

RE: Direct TV end-of-service policy
For almost twenty years, we were delighted premier customers of Direct TV. We started using their services in the Des Moines, IA area around 2000. In 2005 we moved to Port Orchard, WA, and in early 2021, we moved to Tucson. AZ.
Before leaving Port Orchard, we informed Direct TV of our move and wanted service at our new permanent address. I told them we would be living in a condo until we found and purchased the new home.
They left the dish on the roof but instructed us to turn in ALL of our receivers and accessories before leaving Port Orchard. They picked up all of our equipment in late January. They told us they would suspend service rather than terminate our contract and notify them to set up our satellite dish and reissue the receiving equipment and accessories.
However, the new home required considerably more extensive repairs, renovation, and upgrading, which took several months longer than anticipated. As a result, we called the Direct TV installation department several times, postponing their services. Finally, on September 18, 2021, they could no longer defer installation if I did NOT call and schedule a date definite for installation on or before September 28, our account would be closed.
After September 28 I assumed our Direct TV service was terminated since we had no satellite dish installed and we had no equipment to receive their services
When I called Direct TV, they said the ONLY way I could terminate service was to make a call and actively do so. It was the exact amount we were paying before our move when we had full premium service though we had no way to access them. So I have the following question since we had turned in ALL our receiving and ancillary equipment, had no dish installed, and had no way of receiving the service, why were we being billed and continue to be billed the almost $250/month?
And finally, it would seem reasonable that with essential interdepartmental communication, the billing department would know that since we did NOT have the capability of using the service, how could they bill us for the complete services we had before?
Desired outcome: Try again
This review was chosen algorithmically as the most valued customer feedback.
AMEX customer service could not be any worse if they went out of business. Definitely NOT the company it used to be. Accepted an offer to upgrade my Hilton Surpass AX to Aspire AX with annual $450 fee. Offer "supposedly" included 150, 000 Hilton Honors points & $250 airline credit "if" you spent $4, 000 in 90 days. We met the $4K spending threshold in first...
Read full review
American Express
-
Amex Pre paid cards
Was checking out in a store and went to use a $200 prepaid Amex card and found the balance was one cent.
Went on- line and found a $.99 charge was made on 7-11-21 at a gas station in Colorado and a $199.00 charge was made on 7-12-21 at a liquor store in Colorado. I live in NY .
Called Amex - CSR told me nothing can be done. Supervisor said the same. Was told I would need to dispute directly with the gas station and liquor store.
During the long hold period, I checked a $100 gift card (still in the envelope it came in) and found that $81.34 had been charged in a gas station in Denver Colorado.
The CSR and supervisor insist I am out the $199.99 and $81.34.
Apparently, someone in Colorado has accessed Amex gift card data base to be able to have the card number, expiration and security code for the gift cards -- this was not a concern to the CRS and supervisor.
A manager is supposed to call back when available.
Desired outcome: Would like full reimbursement of the $199.99 and $81.34.
American Express
-
Platinum Card
I'm a Amex business customer for the past 10 years I charge each month around 300k and I have never missed a payment, but all of the sudden without any notice they cut my spending limit to 100k, which is now putting my whole business at risk. Be smart don't start your business based on Amex, it's harmful for your business and they have no-one there that is interested to help you succeed
American Express
-
Serve pre-paid AmAx card
I called customer service about my two $500 Serve cards that I have been scammed with and gave them all the information they requested, but I received an email indicating charges are valid and they can't dispute the charges.
It's unfortunate for the company this old with lots of paying and unpaying members and having insurance to protect its member's customer service is Zero.
I hope the CEO sees this complaint and moves his finger to fix my problem, that I shouldn't lose $1000 on a scammer that they don't want to follow up.
Desired outcome: No follow up resposes
American Express
-
Their Website doesn't work---
I get these messages that I need to pay my bill but when I go to their website and try to login---The site does nothing---and tells me that I should try again later
I do--2 and 3 days later and get the same result---
How am I supposed to quickly and efficiently handle this--or should I just move no with a different card and jettison this poor setup?
Desired outcome: Fix their website---or stop charging me for late payments---!!!!
American Express
-
Refund on credit
I logged in to the Amaerican Express website by entering my ID and password. I saw a large credit that I did not know about. I requested a refund however on chat they ask me for a bunch of confidential information. I regret I gave him some security information about me. The chat person refused. He said that they will hold the credit for three billing cycles (three months). I demanded they should pay interest on my credit at the rate of 24.25%. No answer from the chat person. Finally, I decided that I do not want to give any more confidential information to the chat guy. He may be sitting in India where you cannot trust people hired at a cheap rate at the call centers.
Desired outcome: Refund of my credit without delay.
American Express
-
Request for Refund for Prepaid Gift Card
American Express send me a postcard stating there was an unused balance on a prepaid gift card. I called and then sent information they were requesting. After months of no response, I called again and was told they would reprocess the request. Finally about 4 months later, I received a request letter dated Sept 10th, 2021 stating they needed more information to verify my address - a copy of a utility bill and a govt issued ID. The envelope had a postmark date of Sept 14, 2021. The letter stated if they did not receive the requested information back 10 days from the date of the letter, Sept 10th, they would consider the matter closed. So, they waited 4 days to mail it, and left me with two to get them information to them...It is impossible. Further, when I called them they said the 6 digit reference number on the letter needed to be 8 digits, and they could not help me! They even told me the Gift Card dept has no office in Utah, as noted on the letterhead. And, there was no telephone contact number. They clearly want you to get frustrated and give up.

The department is American Express Prepaid Resolution Team
Customer: Cara Clancy
Reference #: 895560
Desired outcome: I just want my money returned as they offered to do so in their original letter to me.
American Express
-
Unable to access money after lost card
After I lost my AMX SERVE card, I attempted to contact customer service regarding my account. there's NO customer service! Online there is neither live chat or an email contact, on the phone there are only recorded messages. When I put in my ssi # it pulls up a card that's been closed. After digging thru old paperwork, I finally found a # I could put in to get me through. To transfer to a bank account it has to be linked by inputting the amounts of two !micro deposits. On my end the deposits aren't showing up, on their end they say my account is linked and that it's my bank's fault. I'm going to have to make another trip into the bank and call from there. In the meantime they've pretty much high backed thousands of dollars of my money that I need but cannot access. DO NOT USE THIS CARD!
Desired outcome: My money transferred
American Express
-
AmEx credit card secondary insurance
In April 2021, I rented a Hertz vehicle using my American Express Delta Skymiles Card. One of the benefits is to pay fees not paid by the primary insurance company in case of an accident. In my case, it was a comprehensive claim due to the fact several deer darted in front of my rental and I hit one. I filed a secondary claim with AmEx for the $500 deductible not covered by insurance. All communication was via email.

AmEx asked for all sorts of documents and I requested both USAA and Hertz to provide everything AmEx requested. AmEx wanted the most documentation, even more so than USAA. Initially, the $500 claim was paid. Then, AmEx asked for yet more documentation. I was able to speak on the phone to everyone at USAA and Hertz. Both were perplexed by the constant requests for documents that did not exist. I attempted to speak with AmEx, and left messages, but there was never a live person to talk to. Eventually AmEx took back $279 of the paid $500 due to lack of documentation.

You never know how good insurance is till you have to use it. I will NEVER USE AN AMEX CARD AGAIN when renting a vehicle. They were high maintenance and non responsive. I have moved to another card for my vehicle rentals, which is around 3-4 per year for pleasure.

They are called American Express Assurance Company, and they are a total train wreck. Claim number 26355791
Desired outcome: Either pay my claim in full ($279) or have the decency to explain directly to me via a phone call the efforts you made to obtain the documentation. USAA was clear saying you asked for things that do not exist on the planet.
We are here to help
16 years' experience in successful complaint resolution
Each complaint is handled individually by highly qualified experts
Honest and unbiased reviews
Last but not least, all our services are absolutely free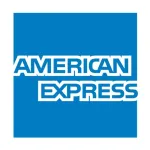 American Express contacts