FashionNova complaints
1443
FashionNova
-
Gift cards / store credit / poor customer service
I have offered several times to be compensated for several returns and have not been successful. I have not received store credit for none of my items. The customer service does not offer any solutions for the handicapped. I would like some resolution to these issues. I have all emails regarding this information if needed. I would prefer to speak to a live agent to get this matter resolved.
Desired outcome: I would like what's owed to me returned.
FashionNova
-
Refund back to original form of payment
I bought some items on fashion nova and I am an xs 5 foot 105 pound girl and a lot of their items from here are super big and a lot of them never fit me I spent 7.99 to return these items only to receive an $80 gift card to spend my money back with them and that's not what I wanna do considering nothing fits that's insane but if I place an order for more items and they don't fit I'm just pretty much fucked and I just want my money back I don't want to spend anymore money here because their clothes are more geared for heavyset women not small girls everything I bought has been extremely big

A gift card would be more understandable if a person had already went past the return policy or if it was on clearance items but I paid full price for these items therefore I should be able to return them so maybe I should just give this $80 gift card to someone for their birthday because I'm not buying anything else from this website it doesn't fit and the material is cheap as hell
Desired outcome: I want my $80 back that I gave this man for his clothes that he said would fit that does not fit so why would I want to shop back on his website
FashionNova
-
Order #90559276(3 sweat suits)
On 2/18/2022 I purchased 3 sweat suits from fashionova totaling $68.89 , my expected delivery date was 2/24 but was pushed back to 2/25. Lasership was the company that was responsible for delivering my package, I was provided with this tracking number 1LSCYJR000OKK4W. On 2/25/2021 I received a status update at 2:10pm stating my package was left in front of my door. I went downstairs and there was no package visible, I emailed Lasership about this and was told to get in touch with fashionova while they investigate the issue. I informed fashionova about the issue ans was basically told that if my order is not found its basically a loss to me and I cant get my money back. I cant afford to lose any money especially when its no fault of my own. I would like this matter to be handled efficiently and go through all the necessary channels to determine the issue.
Desired outcome: I would like a refund in the full amount of $68.89.
FashionNova
-
Bonita Lace Maxi Dress-Black
Yesterday I was about to buy a Bonita Lace Maxi Dress black on size M and immediately got sold out once again. I´ve been trying to buy this dress during the last week and for some reason it gets sold out like right away, I went to review de size chart and the L size was supposed to fit me so I bought the L size last night. Today I realized the dress is been restocked how come a dress can be restocked in a few hours, this is really not right, I bought L size hoping it will fit me but it wont, I went ahead and try another dress size L dress from you guys with the same measurements as it appears on the chart and it wont fit me, so the Bonita Lace Maxi dress wont fit me either, and I needed to be sent with an M size instead of the L before it got shipped I tried to call you several times you sent me an email saying to contact you thru a phone number and when I call the number you send me back to the web site, I´m going back and forth, this is crazy, there should be a posibility you let us change our order if it has not been shipped is a really bad customer service. 

You guys have false information on your website regarding dress measurements.

worst customer service ever, not change or cancel policy like other websites have.

This dress was supposed to be for my graduation in a couple of days so I'm really pissed 
Desired outcome: Change my order, send me an M size
FashionNova
-
They Took My Money
I placed an order with Fashionnova on December 29th 2021. My order said delivered on January 7, 2022. When I checked the tracking, it showed my order was returned to sender. I did not receive any email regarding my order being returned to sender. I contacted the help center and they gave me an E Gift card in the same amount as my order. I placed a second order on January 10th and it showed delivered on January 14th. I viewed the tracking which again showed my order was returned to sender. And once again, I did not receive a notification about this. I had to contact the help center again. I asked if I could get a refund and they said they will give me an E Gift card again, which they did. I placed an order on January 15th and it showed it was delivered on the 25th. The same thing happened. My order sent back to sender. I begged for a refund since they aren't able to ship to me and an E gift card is useless if I'm not able to receive my items. But they refused and gave me another E gift card. I placed an order for the 4th time on February 1 and it said it was delivered on the 9th. The tracking again showed my order was returned to the sender. Once again I did not receive any notification on this. I contacted the help center and begged for a refund. Now they won't even respond to my emails. I spent over $100 and tried ordering 4 different times and each time my order was returned to sender and each time they refused me a refund. I don't have any other address, so if they weren't able to deliver to me, then an e gift card is useless. Please help me to get my money back.
Desired outcome: I really want my money refunded. I've tried using their e gift card 4 different times and each time they aren't able to ship to me. A refund is needed.
FashionNova
-
Order not delivered
I placed an order #84752133 with fashionova on Nov 22, 2021, the tracking info shows delivered on Dec 1, 2021 but the delivery address has not received my package to date. This is the first time ive experienced this with fashionova and im not happy about this because its not encouraging to continue to shop with them. And the customer service/help guide is very useless. In fact, when i entered the order # it tells me that my order has not yet been delivered yet. CRAZY, right! I am not sure what is happening, maybe there was some error due to busy season but i would appreciate it if this can be rectified.

Most importantly, fashionova needs to improve their customer service because the HELP is useless and there is no contact # to call.
Desired outcome: A refund or egift card of the amount spent for order # 84752133
FashionNova
-
Horrible clothes
I placed an order with this company on 01/13/22. I sent back two very cheaply made articles of clothing, they were never worn and the tags were still attached. They notified me today 2/14/22 that they processed my return. They issued a gift card when I specifically asked for it to go back to my original payment method. Why would someone want a gift card to their worthless shop, if the reason for return is sub par clothing. It seems like this company is a complete scam.
Desired outcome: I want my money sent back to my original payment method.
FashionNova
-
Delivery of Order #88688846
This order was placed on 19th January for delivery to my girlfriend in South Africa, to an address that has been used before.

Everything was ok until I checked the tracking on the package with rrdonnelly. Initially it was as expected everything shipped through the US. However according to the tracking (Tracking number EPG010647916527912) on 30th January it arrived at the Customs terminal in Australia. As I live in Australia, I though I had got addresses mixed up. Have checked and delivery address still says South Africa. I have checked the tracking multiple times and every three days it up dates to "parcel processed at Carrier terminal Au"

I have tried to contact FashionNova but they just add fifteen days to the last tracking update before they will do anything and as that updates every four to five days then I can never get a response
Desired outcome: I would like a refund of my money or the goods delivered to the address in Sout Africa specified
FashionNova
-
Clothing
I purchased $235.06 worth of clothing in the Spring of 2021. My order was pending for over two months when finally I received an email stating one or more of the items purchased was no longer available and I would receive a credit. The entire order was not available, I asked for a refund back to my card, not a credit. After many attempts to contact FashionNova, I received an email in October of 2021 stating I would receive a full refund in 7-10 business days. It is now February 2022 and after several more attempts at contacting FashionNova I have not heard back and have not received any refund.
Desired outcome: Full refund and $30 overdraft banking fee
FashionNova
-
Customer service/ returns
I received my items on 12/15/2021 that I purchased for Christmas for my family. They opened the gifts on 12/25/2021..around 12/27/2021 I started to feel sick found out I was positive with covid in 1/2/2022..I was sick and positive the whole month of January. I was literally could not get not get of my bed due to covid my symptoms where severe.. I got better 2/7/2022 . FASHION NOVA will not allow me to return these items in store I missed the 30 days..how was I supposed to return these items during that time frame it I had covid..I emailed their support team and I keep getting misleading information..no one is available to talk to me I've asked for a manager server of times and nothing. I truly don't understand how am I expected to return these items within 30 days if I had covid within that time frame... Fashion Nova is refusing to give me money back. They are not taking accountable for their wrong information being provided..I was told I could return in store with 60 days ..go in the store and then they say 30 days..this is beyond frustrating as the customer. Again I still do not have any type of resolution for this situation. I simply just want to return these un wore items to the store. FASHION NOVA is beyond unprofessional.
Desired outcome: I simply want to return these item in store and get my money back
FashionNova
-
Unauthorized Credit Card Charges
I got an alert from my credit card company saying there was a very large purchase from Fashion Nova so I immediately tried contacting Fashion Nova and they made it so that you cant talk to a live person so I emailed them and got a response but they said even though the purchase was made minutes ago they cant cancel it even though it wasnt authorized! Then they said I can pay to get store credit back!
Desired outcome: I want my money back on my card ASAP! I do not want store credit!!
FashionNova
-
Incorrect Refund Issued- Order #: 86817211
To whom it may concern,

I placed an order with fashion nova back in December of 2021. However, two shoe items in that order were defective in which I returned them back to Fashion Nova via FedEx on December 17, 2021. Prior to finalizing the return, I contacted fashion nova by phone and their email support form to inform them of the defective items and to let them know that the option to submit the items as defective were not available as options on my return. However, I never heard anything back so I proceeded with the return.

Fashion nova received the return on December 20, 2021 at 11:40am signed for by employee: J. Quite.

I have emailed fashion nova support directly several times in regards to the return to which most of my responses went unanswered or were replied to with automated responses. My order went unaddressed and un-updated for almost 2 months.

Fashion nova knew they received my merchandise, but it took me to have to reach out YET AGAIN today on February 7, 2022 to finally receive a response from someone.

Unfortunately, Fashion Nova is trying to issue me a gift card for merchandise that was defective which is illegal. In addition to that, fashion nova withheld money from me that I was rightfully owed for two months regarding merchandise that was no longer in my possession and hadn't been for almost 2 months as well. Not only is that an inconvenience, but it is undeniably unethical as well.

At this time, I am only seeking the proper refund that I am owed to my original payment method. I do not wish to ever shop with Fashion Nova again and issuing me a refund in the form of a gift card would be illegally withholding money that is owed to me.

I am looking for assistance in resolving this issue.

Best Regards,

Brittany Bass
Desired outcome: Refund to original payment method.
FashionNova
-
Item not received
I currently have 3 pending orders with fashion nova and no delivery date in sight after 4 weeks. I received multiple emails with delivery dates that passed and still haven't received my orders. I sent fashion nova emails, reached out on social media, lastly wasted my time with their automated help center. Still Nothing! I called Fedex countless times trying to get some kind of answers, I even offered to pick it up since the location is showing in my city for the past few weeks. I'm frustrated and no longer wish to deal with this. I have other things I can be doing that spending long wait times trying to locate packages that I paid delivery fees for. One of my packages are actually a gift card purchase from a previous order that they say was "delivered" but I never received and my cameras don't show it being delivered. Fedex customer service just tells me the can't give me information and that I need to contact my seller. Which his weird because I do a lot of business with fedex and they're usually pretty good with locating and providing shipping dates. But since I switch my address from my residential address to my PO Box address my package is suddenly stalled and pending a delivery date that's usually four days. Something is going on and I don't like it.
Desired outcome: Please refund for all my packages. I don't want any gift cards or store credit. I no longer wish to do business with fashion nova again
This review was chosen algorithmically as the most valued customer feedback.
My name is Pedro Eurico Lopes dos reis Borges, I would like to inform you that a scammer with the profile of imluceorios2341 on Instagram is posing as Crystal Lucero Rios, your fashion nova ambassador and directing me to the following number: +1708501546 this last number would be his Manager and to ask me : Fashion Nova Thu 2/3/2022 9:42 PM Mr. Pedro...
Read full review of FashionNova
FashionNova
-
Non existent customer service, no support for international orders
Unable to do international returns without spending almost the equivalent of the cost of the products that I want to return. FYI it costs $66 for tracked package from Singapore to LA. The cost of the goods to be returned is $98. It's a rip-off! They sent me a 1X (equivalent of an XL) instead of an XS and then expect me to go through their non-existent Customer Service to send in a ticket? Fine, I sent in a ticket, created the packing label for the returns and then realised that you can only purchase a return label for those in the US. That means for international customers you are footing the full bill for shipping it back to Fashion Nova!

And on top of that, you won't be getting refunds back in cash but in an e-card that you are meant to use on their online shop again... but who wants to get ripped off again by sub-quality clothes that don't fit or are sent in a wrong size?

There is also NO 24/7 support as advertised on their website - they do not even have a Live Chat option if your order has been offloaded by an oversubscribed airliner. This happened three times to my order, it was offloaded thrice in Dubai by United Airlines due to capacity limit of cargo on the flight. And yet there was no recourse. Took over 3 weeks to reach Singapore.

This is obviously a rigamarole, they want you to keep coming back with their e-card value but there is absolutely ZERO guarantee that anything will even fit you or look like the products pictured on their website. Save your money, don't get fooled by the online photos and use something else with free/efficient returns like ASOS or SHEIN instead. FN doesn't even have free international shipping unless you hit a minimum spend of $125 USD. All in all, an extremely disappointing experience, especially when you realise that you're funding the likes of Richard Saghian and his family. Fashion Nova's estimated annual revenue is currently $293.4M per year.

They've gotten so big but have had zero impetus to improve their customer service or keep up with the demand. AKA the classic case of over-promising and under-fulfilling. (FYI, none of my tickets ever got a response from FN, not a single email or correspondence.) Not an ethical business model and it is a wonder that they are still in business. It is no wonder that they just had to pay $4.2 Million as part of settlement of FTC Allegations it blocked Negative Reviews of products. (as of Jan 25 2022) This business is not sustainable. Consider yourself forewarned.
Desired outcome: I would like a refund, and an efficient returns process for international customers. Some sort of response from a customer service representative would be nice - not even asking for an apology for the misrepresentation.
FashionNova
-
Package never received
I placed an order in November of 2021, it is now February 2022 and I still haven't received my package I've been in contact with OnTrac and they've informed me to contact fashion nova in order to get a refund because my package has been lost since November. I've emailed countless times, their customer service line no longer works and they do not have a live chat system so there is no real human to talk to. My order was almost $200 and not everyone can afford to just lose that money. It is absolutely ridiculous that I haven't received a refund and there is no way for me to cancel the order. I'll never order from here again. They stole my hard earned money basically which very upsetting.
Desired outcome: A refund, and an explanation as to why they don't have a functional customer support system with real people to get support from.
FashionNova
-
Business Administration/Finance
On January 25 th my paypal was charged without the order going through. I was trying to check out then I got a message saying that some items can't be shipped to my address. But i got a message that my account was debited and no order confirmation email. Please return the funds immediately. I am still getting emails reminding me to place my order but my account was already charged!
FashionNova
-
Removed filtering out by country
fashion nova used to be able to filter out where they made their clothes but now, I cannot search USA anymore, so I feel like they took out made in USA products and they DO NOT LIST which countries come from.
I want to see a section for made in USA for those of us who do not support slave labor and want to purchase American products. Stop saying IMPORTED tell us the country.
Desired outcome: filter by product origin; list the country of origin; bring back USA filter
FashionNova
-
Fraudulent Charge
I've never been to this website let alone ever ordered from them before and then I get a $50 charge on my card statement today. They shut off their phone services so I can't even talk to anyone and the email system is a joke. I'll be filing a formal complaint against this website since this apparently happens rather frequently from what I'm seeing online and contacting my bank to stop the charge from going through.
Desired outcome: Give me the info of the person who used my card so I can file a police report. And refund me.
FashionNova
-
That I haven't received my refund since they got my items back since November 26,2021
I have placed an order with fashion nova. And they have never sent it it says delivered I never received Anything and I've contacted them for a refund and still no response since nov. 26 2021. How was it delivered thats not even my address it went to it so far off. I just want my refund an never want to do business with them again. It's taking way to long for a response for this issue to even be resolved by them.
Desired outcome: I want a refund of $111.93 that's how much I paid for items never received.
We are here to help
16 years' experience in successful complaint resolution
Each complaint is handled individually by highly qualified experts
Honest and unbiased reviews
Last but not least, all our services are absolutely free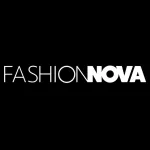 FashionNova contacts