Exploria Resorts complaints
76
Exploria Resorts
-
Third party company offer 1-star rooms for 5-star rates scam, scam, scam *picture on website is no real pictures.
A complete scam, change room 3x's, paid for ocean view received no ocean view, flooded with toilet water and ruined clothes. Did not take accountability or cleaned damaged clothes. Second room filthy, stain on walls, lamp, shower head and knob broken with pictures, I was charged a cleaning fee, but room was never cleaned. Threats made by company to put us out on the street with two children in another country. Recorded all conversation. Hotel stated they did not say we had to leave. I paid for extra person 1, received a king bed for 3 people.

Room received was different from the room type onsite actually reserved. Suppose to be a resort but room was a hotel.

Please go to Grand Oasis Cancun website and compare the pictures.

You'll be amazed.

I have so many pictures and video but it is too large max size is 50mb
Desired outcome: Refund, I want a full refund of everything. Spent most of my trip with customer service, was not able to enjoy the resort or anything else, supposed to be a relaxing trip but spent majority of my time handling issues.
This review was chosen algorithmically as the most valued customer feedback.
I have owned a one week timeshare in Gatlinburg townsquare for over 20 years. This year I went down for a vacation and was told I hada mandatory meeting to attend. I was "sold" on the idea of joining Club Exploria for $5K and in the process relinquished my ownership (I had a deed for 1 week) for my timeshare unit. I was told that I would get expos every...
Read full review of Exploria Resorts
Exploria Resorts
-
Summer Bay Orlando
For many years we have owned Unit:0315-week 20 acct # 54030038275 and a few years later we purchased Unit:406-101-week 52 acct# 54060020828

The house unit was supposed to be week 52 and the lock out was supposed to be week 20. We could never get this cleared up.

The reason is now we are stuck with outrageous yearly fees that we have ask you for help in selling them! No one wants to do that sown there! At the time of purchase, they told us if down the road we wanted to sell them we would make money on then for what we paid for them! Well, that was a lie! All they care about is selling them and not reselling them!

I would like to know is it possible someone can help us sell these units to someone else? Please in this day and age it's a burden on us to pay these yearly maintenance fees.

Thank you and I look forward to hearing something positive from you.

Margaret & Thomas H. Miller
Exploria Resorts
-
Unethical behavior
My husband has become extremely ill, He is in Stage 5 Kidney Failure, he recently had a heart attack and when I took him to the hospital they said he is now also in Acute Liver Failure, his time is limited. So we are trying to clean up his estate before he passes. This is the worst company, we have paid it off 100%, and they still won't take it back (at no charge) or let us just give it back to them. They are not cooperating at all. I have contacted many departments there at Summer Bay in Clermont Florida, but no one is willing to help, they referred me to a company that could sell it for me, which they wanted $599 up front. When I checked them out on the Better Business Bureau, many many consumers said they take your $599, and you never hear from them again, and thats who they want me to deal with. I need help, and I don't know where to turn. I have contacted the Florida Consumer Affairs, the Better Business Bureau, etc. Can someone please help me.
Desired outcome: Please take back at no charge
Exploria Resorts
-
cleanliness
On September 6th my husband and I arrived at Exploria Fairway Resort, in the Pocono Mountains. We checked in and the unit was not clean. A cleaning person had to come and clean the refrigerator, food off the walls under the counter and fingerprints off the windows. The unit was also moldy. We exchanged units when they had another one available. The second unit did not have mold but there were cigarette burns on the furniture and the place reeked of smoke upstairs.( We requested a smoke free unit) there were stains on the carpet, no towels and when I finally received towels and took a shower, the shower curtain fell off the wall.
There was no internet and the grounds were unkept.

I called RCI where I made the exchange but it was a holiday weekend and no one was available. When I complained to the concierge, I was told that they were short staffed and the units were not as clean as they could be.
Not very reassuring considering the pandemic.

I spent $1, 000 on vacation as well as a $150.00 exchange fee. We wound up leaving after four days. I would like my exchange fee returned. RCI is a reputable company and they should know the condition of the reports they are recommending.
I contacted Exploria and have not heard anything back from them.
Patricia Coss
Desired outcome: return exchange fee
Exploria Resorts
-
Maintenance fees charged for 2021
Since ownership of a two-bedroom lock-off unit in Tree Top Villas, located at P.O. Box 163, Bushkill, PA 18324, telephone number 800-528-5570, in 2001, our maintenance fees have almost tripled. Also added this year was an assessment fee of about $500, which was noted to be added for a few years to come. My husband and I had purchased this timeshare as a way of allowing us to travel each year. It has reached the point of not being able to afford this ownership. I honestly feel the company is taking advantage of its owners, stating these fees are necessary for the improvements to the resort. This whole situation has caused us much stress at this time in our lives and are looking for a favorable solution. We have reached out to the Better Business Bureau and the company has responded with the fact that these improvements are long overdue and need to be addressed. We would appreciate if someone would contact us regarding this matter as soon as possible to discuss it further.
Exploria Resorts
-
summerland bay resorts by exploria resorts
I purchased a holiday package 6 nights resort, 2 nights cruise 3 nights Danta Beach,

1 wk car rental, it has dragged on so long and now I cannot get anyone to return my ph calls
My last conversation was with a lady either Samantha or Stephanie, asked me to respond to a booking date by Feb 2021, with the civid virus we will not be travelling to the US in 2021,
My customer no is402UK11031503 ID 1818029
Can someone please contact me via email

June Riggall
Exploria Resorts
-
Could not cancel a contract was coerced to sign
on jan 24, 2020 I took part in a promotion sponsored by Exploria. I had to participate in a 90 minute presentation on time shares. After the presentation < the Exploria representatives would not return my credit card or driver's license. After 4.5 hours later, I signed contract was given my bank card and id and allowed to leave. I immediately wrote a letter to cancel. Then I was told to meet with someone who took my card to reurn my money and reverse the charges. This new representative then tried to sellme another cheaper packsge. I declined then he continued discussing benefits of his new plan. I quickly signed so I could get my bank card back and be out of the place.

Now I am home and Exploria keeps taking money out of my account and now money in acct they call and harass me all day
This review was chosen algorithmically as the most valued customer feedback.
Exploria resorts is a company built with the craft of skilled deceit. I bought a timeshare for my family of 4 back in March 2019. We couldn't afford what they wanted us to buy, so they found a property that was under loan and being sold. [Remember this later.] They guaranteed us that the program would be excellent and that the bonus $600/yr in no purchase...
Read full review of Exploria Resorts
This review was chosen algorithmically as the most valued customer feedback.
I am paying for something that I have never used. When I called Exploria Vacation people I asked what I was paying for, their response was That I am paying for a website which cost 2700 hundred dollars. I asked WHY Am I paying for a website to book my vacations? I have told them for a website I can use any from the website for free and I do not pay for it...
Read full review of Exploria Resorts
Exploria Resorts
-
fraud by company
I have never owned a timeshare by this company or it's affiliated companies but yet they are reporting that I do under multiple names on my credit report. I have contacted company and they have emailed Me back stating that they cannot find me anywhere in their records as being a owner or co-owner in their resorts but are reporting my being a current owner that is 120 days late on my payment I want this rectified immediately
Exploria Resorts
-
timeshare
Alice / Cornellius / or to whom it may concern: 10/3/19 customer 314761

This is my second e-mail to explain my cancellation of the deal / time share agreement.
I came to the Gatlinburg resort with my disabled wife and disabled granddaughter.
We listened to the offering for 2 hours; we said no and then they-the sales crew lied
to us / and coerced into a deal where they said we would break even and start saving
within two years. This was a lie. I did not find out about the rip-off until i called to see if i could get a hotel for my brother in laws wedding in Tampa . They had nothing in the area and. Then i come to find out after questioning the people on the phone that i get an allowance of approx. 1500.00 a year for resort stays. Mind you we still pay for the transportation and food. The problem is we had to put down 1900.00 & pay 239.00 a month for 7 years and pay 1000.00 a year for maintenance. The total of 1500. - 2000. A year -this is paid out for nothing. At the 7 year mark when the monthly payments stop you pay 1000.00 a year for 1500.00 2000-00 vacation. That nets maybe 1000.00 a year. At that rate it would take between 17 and 20 years to break even. I can pay for my own vacation, thank you.
I have been in my own business and sales, my entire career and i would never agreed to this.This deal was not as promised. In fact what you do has to be illegal. Why would anyone pay an additional 2000.A year for a 1500-2000. Vacation and put down 1900.00 deposit. I called yesterday and reiterated all of the above and was supposed to get a call back and never did.

My first e-mail of august 26th explains how i had to endure 6 different people on the
phones 4 different numbers and the people mostly spoke very broken english and were out of the united states. Pretty much they gave wrong or no help. I told them i was cancelling all payments and three separate people were supposed to call me back, but never did.This is one of the most unprofessional companies i have ever dealt with.

We received nothing and i want a refund of all monies paid. I realize that i went past
the 15 day cancellation. However i have received nothing, you have lied and are trying to steal my money. I have to work very hard for my money and my diabled family.

I will put all of this and more on google and your website if possible unless i hear
from you asap.
We are starting litigation with Seaside Consultants / time share fraud specialists / San Diego California
This review was chosen algorithmically as the most valued customer feedback.
Hello my name is Devanity Griffin, i traveled from South Carolina, i reserved and stayed at the Gatlinburg town square exploria resort, the location was beautiful, very accommodating to the needs of my family except theres only one thing that i have to complain about which is the one staff member you have that sits at the first desk to your left as soon a...
Read full review of Exploria Resorts
This review was chosen algorithmically as the most valued customer feedback.
Has a timeshare class action suit against Exploria - Summer Bay been filed yet? Very interested in being a part of it, if this is being done. This timeshare company is unwilling to provide exit options for owners and continue to go up on maintenance fees. Currently, our maintenance fees have doubled and we are unable to use due to unavailability at the...
Read full review of Exploria Resorts
Exploria Resorts
-
exploria poconos resort refund not received
Me and Family had been to Six Flags for a visit. On our visit we saw marketing person saying he is exploria resort individual and offered us trips to Poconos resort of exploria. He took 40$ which was a refundable deposit on attending a presentation in the resort and we will be given 40$ VISA card on the visit. We went to Exploria Poconos resort and attended the presentation on Sunday, July 14, 2019 TIME: 9:00 AM. After attending the presentation we were expected to get our 40$ back, but representative told us that they are short of the VISA card and we will be mailed the card. It now been 3 week since the visit, i still havent got my refund. On calling the exploria customer care person who picked up phone eventually after lots of excuses said that he will speak to his manager, on subsequent calls the representative started becoming rude on calls and told us not to call again and again. I have lost my 40$ i think. This has been a terrible experience and i am shocked that Exploria resorts and as a matter of fact SIX flags are cheating people for just 40$. It's a shame.

Will i get my refund back?
This review was chosen algorithmically as the most valued customer feedback.
On Saturday 7/27/19 I went to Six Flags Great Adventure with my husband and as soon as we got into the ticketing area we were aggressively approached by a woman who handed us a paper and a pen to each of us without saying a word. After two hours on the road I really needed to use the restrooms but we were signaled by this lady to go to a table to fill our...
Read full review of Exploria Resorts
This review was chosen algorithmically as the most valued customer feedback.
I purchased a Timeshare in Gatlinburg, TN October of last year. My husband and thought we were making a great investment. However, today 5/22/2019 I was on the phone with the loan service of this company and not only the customer service is terrible I asked the Question, "Have I been duked for my money?", the representive started smirking and said, "We are...
Read full review of Exploria Resorts
This review was chosen algorithmically as the most valued customer feedback.
I have been contacted recently by Exploria Resorts HOA Inventory Recovery department, in summery they stated that they will forgive my $5K unpaid annual resort fees if I sign a Deed-In-Lieu Agreement and give them ownership of my week. I wish they can buy my week back. Frankly, I do not care much about this falling apart resort. Does anyone know what thi...
Read full review of Exploria Resorts
This review was chosen algorithmically as the most valued customer feedback.
I am so disappointed.. We have been basically tossed out of the "family" unless we come up with $15, 000... we complained about the high pressure sales pitch from 2 years ago, was assured it would not be like that, but it was.. You just couldn't get it through their heads, that we couldn't afford to join THEIR family due to being on fixed income...
Read full review of Exploria Resorts
This review was chosen algorithmically as the most valued customer feedback.
I booked this vacation package 1922426 for myself and partner. because my partner has been delayed and will not now be arriving until late 19th feb I was not permitted to do the "tour and presentation". Therefore no further information was made available to me at all in fact I was refused any further help. Consequently having been here 7 days I have not...
Read full review of Exploria Resorts
We are here to help
16 years' experience in successful complaint resolution
Each complaint is handled individually by highly qualified experts
Honest and unbiased reviews
Last but not least, all our services are absolutely free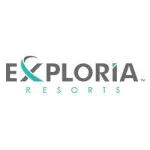 Exploria Resorts contacts