Endurance Warranty Services complaints
67
Endurance Warranty Services
-
Endurance Warranty Services
my car ran hot on 7-5 call towing service by endurance they charge me extra 50 dollars to tow to a shop endurance say I was 9 miles over. from Cleveland ,ms to Greenville, ms. now they say my car is not covered for running hot or my radio not playing but when I signed up I asked for full coverage on my vehicle. the guy that signed me up on a special price and said you need this full cover with high miles on your vehicle you got a good deal we running a special and it is covering everything, but the bodywork and he said you have to pay 100 dollars if your car go in the shop to the dealership of your choice and that is all.
Desired outcome: my car is still in the shop a need the repairs fixed and paid.
Endurance Warranty Services
-
Extended Auto Warranty Service
The very worst customer experience I have ever encountered in my 66+ years. Took our 2015 Hyundai to the dealer on 7 Feb 2022 because of engine problems. Endurance was advised on 5 March 2022 and tried everything in its power to deny the claim. This included two trips to Texas from Endurance as well as two other requests for "pictures" of the engine components. After two months of this (March thru May), we finally received approval for replacing the engine in early May 2022.

However, Endurance directed the use of an engine that they provided (not one which Hyundai would provide). It was finally delivered and installed on May 15, 2022. No information regarding how long the replacement engine sat or if it had been cleaned of decontaminates before giving it to the dealer was provided. Vehicle was provided back to us on 22 May 2022.

Not two months later with the replacement engine, the engine light came on and acceleration was lost. Contacted the dealer and were advised to bring it in on 2 Jul 2022. After the holiday, we took the vehicle in (6 July 2022). Less than 1500 miles and the oil sensor and wiring went "belly up" due to sludge in the replacement engine requiring over $1300 to fix. Contacted Endurance who once again did everything in its power to deny the claim...even though the company is the one who sent the engine with defective parts. Who knows how long that engine sat in a junkyard and/or outside before it was sent to the dealer, i.e., internal parts and wiring would be dried out from climate and nonuse. The Endurance Contract states Endurance can provide "serviceable" replacement. In this case the engine they provided had "unserviceable' parts and should be covered.

Note that the comment from one of the agents were sarcastic and/or incorrect. One stated we had the vehicle since March 2022 and another made the remark "well it ran when it left the dealer didn't it?"

After asking the second agent (one passed me on to another) to speak with a supervisor was sent to a voicemail and no return call!

Finally received the car back on 15 July 2022. I have been without a vehicle for another ½ month on top of the previous 3 ½ months and $1372; all because I listened to the disinformation the company provided me on the phone and on TV. And to make matters worse, the dealer is recommending another $700 flushing to remove any remaining contaminants left in the engine provided by ENDURANCE.

I would never recommend this company to my worst enemy let alone a friend or colleague.

Below is what was provided to Endurance on 8 July with no response.

"I have tried to get your company to provide me the services I've paid for to no avail. You've directed your own engine to replace a defective one after a two month back and forth.

Now after requesting you fund the repair of defective parts on the engine you directed to be used, you are telling me it is not under warranty. Two agents and a voicemail not returned.

My next step now is to let the Texas AG and anyone on the internet who reads of poor consumer activities know the facts surrounding your companies denial of my claim. Let them make their own decisions on if they would ever use or recommend you.

This situation could have been avoided if your company would have accepted the responsibilities as it should have."
Desired outcome: Pay most recent bill and any future bills associated with this engine. Ensure company does what is right by its customers instead of looking for reasons not to support them - even when Endurance is at fault.
Endurance Warranty Services
-
warranty
On July 14th 2022 i was sent a letter that my warranty on my vehicle was being raised Upon calling the company (Endurance) The woman was Pretending that i have coverage with them & i do not Customer Service tried to get my personal information Woman insisted that I give Her my vehicle Year Make Model & vin number which i did not This is Fradulent practice pretending that I have coverage with them & staing that my coverage will go up I contacted My dealership & numerous complaints have been filed against them
Desired outcome: want them investigated for there fraudulant practices
This review was chosen algorithmically as the most valued customer feedback.
The very worst customer experience I have ever encountered in my 66+ years. Took our 2015 Hyundai to the dealer because of engine problems. Endurance tried everything in its power to deny the claim. This included two trips to Texas from Endurance as well as two other requests for "pictures" of the engine components. After two months of this (March thru...
Read full review of Endurance Warranty Services
Endurance Warranty Services
-
Car warranty
Endurance says that my mechanic only turned in that the timing belt broke in my car and that it will only replace it and the tensioner. Yet you can't replace these parts without replacing the bent valves, gaskets,water pump, motor mounts which by the way are covered in my plan and have to be changed when the belt breaks. Now I'm stuck with a$3700 bill to pay to have my car fixed after paying on my warranty for almost 3 years . They've did nothing but give me the run around for a month.
Desired outcome: Fix my car so all I have to pay is my $100 deuctable or refund all my money I've paid in so I can put it towards having my car fixed.
This review was chosen algorithmically as the most valued customer feedback.
A cancellation form was received by your company on May 6, 2022. To date I have not received any refund or word of the status of the account. The contract was opened in October of 2021 and never used. the vehicle was traded to a dealer for a new vehicle.
Read full review of Endurance Warranty Services
This review was chosen algorithmically as the most valued customer feedback.
I already have an extended warranty for my vehicle from the dealership where I bought the car. These people are constantly bothering me, trying to sell me a warranty, saying my car is not covered and I have to buy their coverage. I have read the reviews and am not impressed with them. I can see from these reviews they are just scam artists and have asked...
Read full review of Endurance Warranty Services
Endurance Warranty Services
-
Breakdown of engine.
You people assured me when I bought this policy that I would be covered for everything that wasn't associated with general wear and tear, IE brake pads, oil changes, seat belts etc. I was also assured that towing was covered which is very important as I live on a mountain and am not close to anything. $533 later in towing and now you are telling me that I have to fork out thousands of dollars to break down the engine so the mechanic can prove to you what is wrong with the car. Well, excuse me but isn't that what diagnostic machinery does? You have lied to me all the way along. I was told when I called they these plans are yours and not underwritten by anyone. I have now found out you are a 3rd party just like Car Shield and the likes. You need to uphold your part of the bargain and re-imburse me for the towing costs and fix my car.
Desired outcome: Fix my car and re-imburse me for the costs associated with the break down.
Endurance Warranty Services
-
Failure to refund maintenance charges for the past 9 months
I had signed up for Endurance after I purchased a used 2008 Ford Escape. The Endurance package included extra benefits for the 1st year such as reimbursed oil changes, replacement key fobs along with other benefits. During my first year, I took my car in for oil changes. I have submitted both receipts, I have called countless times, and have sent no less than 6 e-mails dating from November 2021 to the present day. I am still waiting after all this time for my reimbursement of $90.00. I have been a loyal customer and have made my monthly payments of $109.00 for the past 17 months.

I have not even used the plan for major repairs yet and honestly I'm a bit nervous that when I do need the service my claim will not be honored.

I am seeking a direct e-mail or address to the claims department.
Desired outcome: I would like my claim for my oil changes paid
This review was chosen algorithmically as the most valued customer feedback.
I purchased this warranty last year and on june 2 2022 I was coming home from a family get together and my cars steering was bad had a hard time so I pulled over and checked fluids and others things to see what was going on fluid was up and no leaks so I got back into car and got off highway as I started to come off highway the steering got even worst and...
Read full review of Endurance Warranty Services
Endurance Warranty Services
-
Auto Warranty
Paid $110 per month for warranty insurance for 2 years. I was told it covers everything in the car. Never used it. My 2014 Subaru Impreza now needs repairs. I was told nothing is covered. The mechanic stated that it's a rip-off. I was told on the sales call when I purchased it, that it covers everything. I was lied to and cheated. I will get the word out.
Desired outcome: I want my car repair cover by the insurance I was promised would cover it. Or I want my money back for the fake insurance I purchased in good faith.
This review was chosen algorithmically as the most valued customer feedback.
Vehicle Service Contract Number: EADV16106983 I have paid on this contract for 3 years, upgrading to a better contract in January that includes my turbocharger. I have not filed a claim in those 3 years until now. My turbocharger and some lights on my vehicle need to be repaired. They are denying approval for the following components citing no coverage-...
Read full review of Endurance Warranty Services
Endurance Warranty Services
-
Endurance car warranty
2012 F350 6.7L diesel. Injector pump failed due to water that emulsified into fuel, which is an ongoing problem with the Ford 6.7. This causes the pump to come apart and send metal shavings into the injectors and total engine failure. Due to the lack of lubricant properties of the low sulfur diesel that is on the market. This will show up as rust on the pressure sensors, but it does not show up thru the computer that water in is fuel. When I called warranty service, I was told that because there was rust on the sensors, they would not cover $10,000 repair. Any person with even a little knowledge knows that even a little water molecule will form rust when heated and then cooled down after use. The first warranty person told my mechanic that it would be covered then Endurance called back and informed them that they would not cover repair.
Desired outcome: Refund the charges I will have to pay out of pocket.
Endurance Warranty Services
-
Refund
3/28 - I contacted Endurance to tow my vehicle to my auto mechanic. The tow truck driver waited for 2 hrs in effort to receive payment for the tow. The company gave 2 different cards and both were declined. I wound up having to pay for the tow out of my pocket. Once I paid the fee, I called back to Endurance to receive a refund and was transferred around for over 1 hr until we spoke to an Agent who advised us a Manager will call us back in regards to our experience and refund. We have yet to receive a call. This warranty company should not be in business. The company took my money up front and then they didn't have the funds to pay for a simple tow. Now, giving me the run around to receive a refund. The tow truck driver stated this happens all of the time with Endurance (credit card declination).
This review was chosen algorithmically as the most valued customer feedback.
March 23, 2022 To Whom It May Concern: Customer Service Complaint I called today between 2 and 2:30pm to cancel my policy. The representative was very discourteous. He would not let me cancel. He talked over me and called me a liar several times. He said he knew I was lying because I was saying things that another company would tell me to tell him. I...
Read full review of Endurance Warranty Services
Endurance Warranty Services
-
Endurance Warranty won't cover repairs when you need them to
I contacted endurance warranty after my vehicles warranty had just expired. I was sold instantly, they really know how to train their sales department on speaking a good story and hook and reel you in to seal the deal. I signed up before I ever seen a contract and don't believe I ever even signed anything. They had no problem taking the first down payment and payments each month after that. I was told they would be there when and if needed, I had the new vehicle warranty and would be covered bumper to bumper. I have been dealing with endurance for the last one to two months on a claim and if it wasn't for me calling and babysitting their employees I would not have made it this far. I have jumped through hoops leaps and bounds to find out my claim is still denied. I have called almost every day on my lunch break. I have submitted documents numerous times, spoken with numerous staff and supervisors. They all tell a different story, no one is on the same page. I spoke to one lady who gave me her direct email to speed things along and I have still not heard back on a question I asked nor has she emailed me to confirm receipt. I have had to call daily to make sure documents were received and uploaded. First I was told I needed 6 months of oil changes we got one receipt, but the second was harder to come by. Then we were told the receipts were good to go, they were just waiting on a maintenance log and then we should be all set. Called again at lunch, they still hadn't received it and then when I said we would hear today and where I submitted it they miraculously found it and sent the adjuster another message to look at it. Now our claim is being denied for using lucas oil stabilizer which clearly states that it will NOT void any warranty on a newer car. Then she said it was denied because we performed the oil changes which we have always done and spend the extra $15 to extend the oil life and it is good for high miles and protecting the engine. Now that we have an expensive claim they are finding every reason or excuse to deny the claim. We have went above and beyond to submit documents they have asked for and been patient as they dragged their heels and babysat their employees who did not do their job. We drove the allotted miles before making a claim and have been a customer for 6+ months. They are very disorganized and unreliable. Do not trust them to have your back in an emergency, you will be holding out your thumb on the side of the road in hopes that someone gives you a ride. The picture endurance has on their ad of the old time car, step up from a horse and buggy.. that's about all you will be able to get them to fix, and that's speaking highly of them in that sense.
Endurance Warranty Services
-
Transmission
Back in May of 2021, My dealership reported that my engine and transmission needed to be changed. Endurance sent a 3rd party inspector to inspect my car and this 3rd party determined to replace my engine and not replace my transmission. Endurance also made me drive my car for a period of time before they replaced my engine which I lost miles on my warranty. The dealership said that the transmission would go out eventually, but endurance warranty decided not to fix the issue. Fast forward my transmission finally gave out and now I'm 10k miles over the limit. Endurance doesn't want to fix the issue. I feel like I have been scammed from day one with this company.
Desired outcome: I need my transmission fixed that was documented back in May 2021Or I need a refund of my warranty for breach of contract.
Endurance Warranty Services
-
Warranty from endurance
I bought a 2012 VW Passat TDI from heritage Volkswagen in Union City, GA in 2020

Which was the worst decision I've ever made in buying a car I also purchased the endurance warranty and that was the second-worst decision they say they cover everything under the hood one of the 2 parts that needed replacing were both under hood they only covered one and not really I had to end up coming with almost $400 that day that I didn't have so I had to call my parents to borrow it I definitely was not expecting that at all I wish to this day I never added it on don't waste a couple of thousand dollars on this company it's not worth if it's a rip-off
Desired outcome: just to let people know who even think about adding a warranty know exactly in detail what your company doesnt do
Endurance Warranty Services
-
I am trying to cancel
Cannot figure out the forms and process, I have been unemployed and homeless. [protected]. It is really difficult to manage the forms and they do not cover anything anyway. They want a federal odometer form filled out and a pdf filler for to cancel. I just want to have them stop debiting my account. There is no money in the account anyway. I have emailed endurance and mepco the servicer

Terry Porter
Desired outcome: just want to cancel with Endurance Warranty
Endurance Warranty Services
-
Warranty/Service Contract
I purchased an Endurance Service Contract on my VW Beetle in September 2021. In December 2021 the timing chain failed requiring costly engine repairs (~$5000). The service shop submitted the claim to Endurance. Endurance required proof of the last three oil changes before they would authorize the repair. Although a broken timing chain obviously had absolutely nothing to do with the frequency of oil changes, as they two are in no way related. But luckily I had kept all my paperwork, so I emailed my receipts for the last three oil changes promptly as requested. Fine right? Nope, apparently because the local "mom and pop" garage in my small rural town didn't put the mileage and VIN number on the receipts, they rejected the entire claim because I couldn't demonstrate "regular maintenance". (Keep in mind, again, that engine oil has NOTHING to do with a timing chain failure).

So I argued with an Endurance employee on the phone that obviously knew nothing about timing chains and oil changes and was just reading a script. I was pretty much told me it was all my fault, because I should have somehow magically known that the place where I get my oil changed was suppose to put the VIN and the mileage on the receipt and I should have apparently driven 50 miles to find one that did. I realized at that point that the service contract was nothing but a worthless piece of paper and they would use that loophole to never pay anything, I requested to cancel my service contract now that I was out about $1, 000 in what I had paid for it so far and another $5000 in repairs.

Then they transferred me to an "account specialist" who actually had the nerve to try to give me the hard sell and not get me to cancel. So after going back and forth, I finally convinced them there was ZERO chance I would keep paying $200 a month for useless contract. So I got in cancelled right? Oh, no, no! It's not that easy, you have to get some form, GET IT NOTARIZED, and send it back in. Yep that's right, you have to go find a notary to just to get out of your worthless contract.

But at the point I was going to do anything to get rid of this outfit, filed out the form, got it notarized and sent two copies, one by email and another by registered mail. Then for good measure I contacted my credit card company and had future charges halted, just in case they claim I printed the cancelation on the wrong type of paper or something.

In conclusion, avoid this outfit like the plague. You'd be MUCH better off taking the $200 a month and sticking it in a savings account designated for car repairs.
We are here to help
16 years' experience in successful complaint resolution
Each complaint is handled individually by highly qualified experts
Honest and unbiased reviews
Last but not least, all our services are absolutely free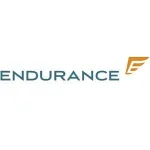 Endurance Warranty Services contacts
Endurance Warranty Services representative

Endurance Warranty Services