Copart
-
Car
Hy, my name si ionut lichi I bought a car toyota prius ls63 fkh from

Compart which you have sell it as starting and run but doesn't work. The car have so many things that no correspond tyre's are on mot are 17 on 30 of may but actually they are 15, many things are missing for this car. Please to call me as soon is possible and take this car and give my money back.07435515950
Desired outcome: I want my money back
Copart
-
Member fee.
Hi.

Mi name is Cosmin Baciu,3 days ago i open account with Copart.

I pay the fee i sent the document,and yesterday i receive a text Like my account have something comune with a deliquent account,and til the Member of the Otter account,dont pay the fee,i will have the account suspended.

Ok,i understand this,But from where i have to know,if somebody have identical surname or i dont know he use a fake documents to have the same surname and addres i have to pay for it?

Its not normal.

I want my money back.
Copart
-
I bought Van - engine Run and Drive .. engine was flooded and copart never checked ...
yesterday we dismantled the engine, it turned out that it was flooded with water .. the engine was not checked if it is running by copart .. in English - if you write that RUN it means that it is ... English is such a simple language that you cannot (( SAID ITS RUN )) otherwise specify why you are announcing it in English ... advertise it in another language then people will know what they are buying ... how can you write that the engine is RUN and you sell NON RUNNER ... you are big liar in this market .. ... BIGGEST BRITISH -- LIAR -- ... EVERYONE ON INTERNET MUST SAID RUN OR NON RUNNER ... YOUR ADVERT IS NOT CORRECT ...YOUR TERM AND COND ... IF I DECIDE SELL MY VEHICLE ON YOUR WEBSITE YOU WILL CHECK EVERTHING AND ENGINE IS WELL ...YOU ARE CHECKED PRIVET SELLERS VEHICLE IF IS ENGINE RUN ... HOW THAT WORKS ... I WANT SOME REFUND ...
Copart
-
False advertisement.
I purchased a car from copart (volksvagon polo) and the advertisement says "Run and Drive" and no other fault was mentioned.

I went to pick the car up from Rochford but that car doesn't drive at all. The vard manager had it jump started but it still doesn't move and had a mechanical fault in it (which was not mentioned in the description).

I had a chat with the vard manager about the proceedings and he agreed that the car is wrongly advertised and I will be refunded in 3 weeks time. Its been 6 weeks and I have been chasing up with copart but no reply. The vard customer support team keeps on sending my case to managers who never gets back to me.
Desired outcome: I need a full refund.
Copart
-
My vehicle which I retained from Wolverhampton yard
Regarding my vehicle which was collected by coapart for inspection , it was written off and I chose to retain my vehicle as damage was light and only on the right side .. on the day of collection the man collecting took photos of my vehicle also cctv at my adress clearly shows my wing mirror In normal condition while being taken away

On the 4th of may 2022 my vehicle was returned to me but with extra damage the wing mirror on the left side had been smashed off also the dash is now showing that all left side airbags have a malfunction, which was not the case when my vehicle was taken away

I want this issue resolved as a wing mirror will cost me atleast 300 pound to replace

I will be forwarding pics before and after to my insurance company if this issue is not resolved

Please look at photos taken before and after from your colleges who collected and dropped back off vehicle

Thanks

Ian voyce

56 withywood drive

Tf32hu

17/09/984

Vehicle

Mercedes c220

BT17ZKY
Desired outcome: Replacement wing mirror left side or 300 pound to replace wing mirror
Copart
-
Buying a car
I bought a car from a Copart auction on 4/21/22 that in the listing said "run and drive". In the definition they give on the site that means that "the car would start, go into gear and move forward under it's own power". The car that I bought is a 2003 Mini Cooper that is front wheel drive. The car looks to have had an accident that completely damaged the front drivers front suspension to the point the CV shaft is broken off in the transmission. Being this car has what is called an open differential there is 0 possibility that this car ever "moved forward under it's own power" ever while Copart had it. I feel this is a gross material misrepresentation of the car. I have contacted the Copart yard in Hayward where the car was bought and the manager there was no help. I then contacted the regional manager and he was also no help. I was given 0 time in the yard to inspect the car and no chance to do so at the time of once the car was loaded on the trailer with a huge tractor with fork smashing the bottom! I was charged 75.00 for a gate pass that didn't get me into the yard to look at the car only to be able to give the guy with the tractor a piece of paper.

This company is a scam save your money! between the fees and charges they have the cars aren't worth the hassle.
Desired outcome: Refund of some kind and to come get the car
Copart
-
Copart Advertised CAT B car as Cat N car
I bought a convertible BMW in MID February , 2022 from Copart Wolverhampton,UK .COPART listed the car as CAT N . I repaired the car and when I tried to list in on Autotrader to resale it auto trader wont allow me citing security issues . When I did a HPI check on the cat it came as CAT B, scrapped . I am reporting this to Copart hoping that they will take full responsibility and not hide under their unfair terms of condition because I plan to refer this to the UK trading standard.
Desired outcome: Refund my money and all expense spent to fix the car. Cat B is breaker
Copart
-
Customer service
First of all I want to complain to the corporation because of the customer service I got a car and I was trying to pick it up waited for an hour outside and the employes where there playing cards not doing nothing at all while the suppose to be manager Greg Mainello was just relaxing at the office complain at the office and they started to give me attitude so an argue start because they told me will not give me the car anymore , I guess Copart corporation is only paying people there to play cards and paying salaries to general manager to be watching how they play cards on working hours . And getting the General manager eat like a pig in working hours .
Desired outcome: Bakersfield ca service sucks
Copart
-
Copart vehicles
Bought three cars with adverts that had quite clearly lied in the description from sandy branch on 21st march 2022. Tried to complain and they told me to email the complaint over to their new complaint email service... They lied through their teeth when the finally got back to me after various phone calls to them for five days in a row. Do not trust this company.
Desired outcome: Lied to .just wanted some money towards the repairs that were convenient to be missed on the photos
This review was chosen algorithmically as the most valued customer feedback.
I have purchased a Toyota Landcruiser for £7150 which was advertised as 'Run & Drive' and also showed has V5 on file. It was listed a Category D vehicle with Primary Damage being minor dents/ scratches and secondary damage listed as 'normal wear'. This has been Grossly misadvertised. Firstly the car had been stripped with all carpet completely removed...
Read full review of Copart
Copart
-
missing items from my car that had been written off
i went to the Doncaster site in the Sandtoft industrial estate to collect my items from my vehicle (LD12LJJ) upon gaining access to the car i noticed that my DAB radio was not present. This was on the dashboard. Also missing was a USB handsfree unit and cables which were in the arm rest console.

i find this to be very distressing as not only is my car being written off due to an accident of no ault of mine, but personal items belonging to me have been stolen.

the date of the site visit was the 24th March 2022 at approx 10.20am
Desired outcome: i would like to be recompensed for the theft of the items
Copart
-
Leinholder OM Arlissa Lee
I'm want to file a complaint against the AGM Arlissa Lee which who works under Melissa and my complaint is for wrongful termination, she claims it was due to Attendance but alit of my days where medical and I had documentation but I was fired due to a comment that I made to an Om and was told to Arlissa which two minutes later I was fired for ,, she is not a good AGM she was giving the position cause she was close with the AGM at the time And since she has been the AGM the turnover rate has been higher the employees hate her she don't know how to communicate with her employees also my old boss was fired because of her and he told me that I was her goal target but she needed a reason to fire me so she needs to be disciplined for her wrong doings but she has all the upper management in her pockets seems like cause no one is calling her out for her parts of the company turnover rate
Desired outcome: For her to be demoted at least if not fired
This review was chosen algorithmically as the most valued customer feedback.
I'm a shop owner and purchase alot of cars every year, I get some from Eldridge location. I picked up one today, I went through their ridiculous process of Queuing in, it said a 7 minute wait to get in the office to make payment and get titles. I waited about 45 minutes, watched others come and go as I sat there, this happens most of the time I go there...
Read full review of Copart
Copart
-
A nissan 370z 2011 gray lot# 31917672
I bought a car from the COPART San Jose sublot and when I went to pick it up I saw an employee had the same car who offered me to buy parts from him and I saw the trunk of the car has nothing and everything including the spare tire and the sound woofer is taken out, then the employee give me a social media account "socal_z_parts" to buy parts from and when I went home and checked they are selling the exact everything that's stolen by him from the lot I won. I have added the picture of the missing parts and the picture of it being sold. The employee offered me to buy tail lights from him right there which was missing from my car and I'm sure no one carries tail lights with themselves for sale. He owns the same car and same color. The employee who I'm talking about drives the forklift in the lot.

Date: 01/27/2022 in the afternoon.
Desired outcome: I would like that employee and other employees like him to be held accountable and be stoped from steeling things from cars so we can buy cars with confident and I want compensation or refund for the value of the stolen items from my car
Copart
-
car ET15UKB
Hi My name is Mariusz Sulik Live 47 Willow Grove Livingston EH54 5NA
my Telephone 07944512348
I am asking for help regarding sale my car on car aution Copart
Hyundai I40 reg ET15UKB
My car was sold as not drive without a key over a months ago reg ET15UKB for sum f3150
Copart car aution
REDMILL INDUSTRIAL ESTATE
REDMILL
WHITBURN, UNITED KINGDOM EH47 7RJ
car left copart parking on 07.09.2021
copart does not want to pay me the money
I have made 15 calls, email so far all the staff and manager do not want to talk to me and they ignore me, they lie to me that they sent a check to me ( still do not resived)
after 3 weeks they told me
supposedly the new buyer is not
satisfied with the car purchase, after the car left the copart parking, copart term condition it is clearly written that the buyer buys at his own risk, no warranty and no refund option
I don't understand what the problem is
they want to cancel the sale after 3 weeks
please help me to solving this problem
Thank You
Mariusz Sulik
Desired outcome: They don't want to talk to me, I call, I send an email nothing
Copart
-
Car purchase
I won a car in the online auction on 10/09/2021. I paid for the car along with the delivery on the same day. Copart informed me that they will endeavour to deliver within a week. It has been over 4 weeks and the car is still not delivered. I have called on a number of occasions (17/09/2021, 24/09/2021, 07/10/2021 and 12/10/2021) and was promised each time that an update will be provided on the delivery date but nothing. The service provided by Copart in this instance has been abysmal. I have been without a car all this time. Even if Copart does now deliver the car, it will be another 3 to 4 weeks before the car will be ready for my usage. This is not acceptable and I was not expecting this lack of service from a large auction house. I have informed Copart verbally and via email that I wish to cancel my purchase and would like to be re-funded. However, I have been informed that is not possible and they are still waiting to hear from their contractor as to when they will deliver the car.
Auction data: 10/09/2021
Lot# 53619931
Tariq Mahmood
[email protected]
Desired outcome: Cancel the sale and be Refunded.
Copart
-
Cheaters scammers. Dodgy company
Today 08/10/21 it was the WORST customer experience ever received from RICHARD in NEWBURY, To make this short the car was wrongly advertised and once received the car I let Copart know the car has an issue and they just washed their hands they didn't admit that the car has gearbox issues. Clearly they didn't add the comments and they didn't took pictures of the problem - obviously they don't make money So good job Richard and good job Copart Newbury you have lost a customer and of course I will make this issue known by anyone I know. Its a shame the way I've been treated and the way this finished I tried to clear your name and I was always helping Copart but I had the sour taste of a dodgy company managed by dodgy/cheaters guys!
Copart
-
Title
Hi. My name is Waleed Mahood, I have bought this car from Copart Oklahoma online I attached the receipt and I send towing to pick up and bring it to Minneapolis, MN and they send the vehicle and the title to me to The title missed signed, I went to Copart The on in north Minneapolis, Ham Lake they took it and they said we will send it to them to signing after 2 weeks I went to them and they said we don't know about this title! They lost and I call the Copart in Oklahoma they said we didn't received and I told them so what now they said we not able to make new title or contact the seller ?
So what can I do now ?
Please I want a solution to this problem

Email: [email protected]
Phone: (763)898-9908
Copart
-
Inside Mafia
Lot number 53006691. So it's super simple my dealer was about to play this car today. The auction was starting at 7.00am and the car was 167 on the list and the pre bit was 6000$ and all of the sudden at like 7.27am the car was marked as sold without even going for a further bitting how it's supposed, imposible what I've witnessed! So I'm guessing it's some sort of inside Mafia going on!
Copart
-
Membership fraud with me
I opened an account with yourselves and due to someone else who has lived at this address my account is put under suspension. I want a full refund I have opened a complaint with external financial partners and will escalate if I have to, extremely unhappy with all your colleagues I have spoken to Today. I was cut off and then called back with my frustrations to only be told by a pathetic manager that my frustration was unacceptable. Sorry but conning me £103.60 isn't going to make me call you in my usual high spirits. Not getting a good customer service on top you guys cutting me off is unacceptable. I want a full refund otherwise I will escalate.
Desired outcome: Full Refund or give me a membership account
We are here to help
16 years' experience in successful complaint resolution
Each complaint is handled individually by highly qualified experts
Honest and unbiased reviews
Last but not least, all our services are absolutely free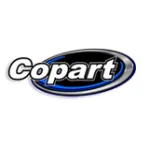 Copart contacts