Discover Bank / Discover Financial Services complaints
97
Discover Bank / Discover Financial Services
-
not receiving proper credit for payment
On Feb 27, 2016 Discover received payment in the amount of $7, 700.87 to pay my personal loan in full. This payment was posted to my credit card, this showed as a large credit balance. When an electronic withdrawal was posted on March 4, 2016 for the loan payment I contacted Discover and they said they needed a copy of the check.
On March 7, 2016 I received a copy of the check and informed Shelton that my payment was miss applied. He said it would take about 15 business days to transfer the funds.
On March 21, 2016 I talked to Bruce who verified Shelton's notes and stopped my automatic withdrawal. He then stated that the transfer should happen within 20 business days. I also talked to Brittany on the credit card side to inform her not to refund the credit as we were waiting for the funds to be transferred to the personal loan.
March 31, 2016 contacted Helen and Ruth Ann because I was unable to make my credit card payment on line. Helen said that she was unable to take the payment because of the credit balance. I know I owe money on the credit card and ended up have my bank transfer the funds, so I would not be late. Both Helen and Ruth Ann said this will not affect my credit. April 6, 2016 received a call regarding a late payment on my personal loan, I stated this was paid in full on March 1, 2016 and please check your notes. Said sorry and will place me on no call list.
April 6, 2016 - I had a 45 minute call with Conner in Salt Lake. Verified notes and said they payment cleared on Feb 27, 2016. I asked about my overpayment for March 4th being refunded. They cannot refund until payment is posted correctly. This should all be done by April 8, 2016.
April 14, 2016 - Received a call needing immediate payment for the personal loan. Again stated this was paid in full and please check your notes. She said she would refer this to her supervisor.
Today April 18, 2016 the payment has still not been posted correctly. It has now been 30 business days. I need to know when this will be corrected. I also would like to know why I cannot talk to a supervisor when requested.
This review was chosen algorithmically as the most valued customer feedback.
Discover in general has always been a " name brand " company. It's always had the best service, and touts it's amazing features, which is true, if you have a credit card with them. This however, is not true if you decide to move your family fortune over to the banking side, like I did. Over the past year I've had everything from not being able to spend my...
Read full review of Discover Bank / Discover Financial Services
This review was chosen algorithmically as the most valued customer feedback.
I was solicited through the mail to open a savings account with a $100. bonus. They did everything in their power to make sure I didn't qualify for the bonus. Even though I have excellent credit, delayed my application for several days; I was never given a reason why. After spending several hours on the phone with them, (their hold times are unacceptable...
Read full review of Discover Bank / Discover Financial Services
Discover Bank / Discover Financial Services
-
authorized users
The cards for my authorized users were shut don because I refused to supply their social security numbers. My account is still open for me to use. I also learned that my account information is available on the authorized users credit reports. Discover cross reports the account owners info. My personal info is on the credit reports of my employees and family members who have authorized user cards. They did this by using public records since they did not have current address, birthdate, or social security numbers. In one case it was based on a common address from over 15 years ago. My credit history should not impact the credit of anyone else, or visa versa.
I am closing my account and checking the credit reports of everyone involved. My bank is helping me file a complaint with the baning commission. I talked to Visa, Mastercard, anfd American express and was told none of them shore this policy. I am in contact with my stae attorney general. In this age of identity theft my information shoiuld be secured. Please pass this policy information on so we can all be aware of the dangers of having a Discover Card.
This review was chosen algorithmically as the most valued customer feedback.
I have no energy left to fight that abuse for making me pay for nothing. I was told, I am entitled to cancel a credit card (account)if unauthorized by me charge was placed on my account. On September 2013, I and my wife called and asked to close the Discover Card account and put charge for Marriott timeshare in the amount of $2500.00, that was not...
Read full review of Discover Bank / Discover Financial Services
This review was chosen algorithmically as the most valued customer feedback.
Beware - Discover Card is clueless! After applying for a Discover Card on a form that they pre-approved for me, they rejected my application. I have a stellar credit score and record. At 2 big box home improvement stores, my credit limit is 5-figures. The official reasons were 'unable to verify residence/address' for a home that I've owned for 3.5 years and...
Read full review of Discover Bank / Discover Financial Services
Discover Bank / Discover Financial Services
-
online transfers backdated
Over my six-year experience with Discover Bank, I have found nothing to like. Everything about this joke-of-a-bank is a nightmare ... from horrible customer service (e.g., telephone "hold" times often in excess of an hour), to their slow and antiquated online messaging platform (e.g., they won't allow customers to use ordinary email; message date-stamps are always wrong), to their BACKDATING of online funds transfers (that's right, they BACKDATED my online funds transfer to an external account by one whole day, thus costing one day's earned interest. A total NIGHTMARE dealing with Discover Bank! I'm convinced they intentionally try to cheat customers whenever they think they might get away with it. Thought USA banks were supposed to be federally regulated. Don't understand how this joke-of-a-bank has been allowed to remain in business so long. They are the worst! Stay away.
Discover Bank / Discover Financial Services
-
application rejected
My discover credit card application is rejected twice. I did keep a track of the process every day and each day i was said the documents are under review and one fine day they say its rejected and you have to reapply. Neither was i informed the reason before declining nor i was given any time to submit documents if required any. Directly the application was declined.
The complaint has been investigated and resolved to the customer's satisfaction.
Discover Bank / Discover Financial Services
-
unsafe online activity
I have been a Discover card holder for 6 years. This gets a little confusing, but I hope I break it down correctly. I lost my card and called and requested a new one, FOUR months ago. They sent me a new card with a new number. Only problem? Somebody else has the same number! Not knowing this, I logged in to my online Discover access, which I have been using for years to audit my account and make payments, but now I am locked out. Because my new card has somebody else's user name attached to it. I then call Discover. And this is where the fun really begins. First, they keep calling me by the other persons name, repeatedly. And I keep telling them that this is not me. Finally, they find me but they say I have never made payments on line. (UNTRUE) Then they find my online payments and say, "Oh, look, you have." So, after dozens and dozens of calls to Discover, and extensive conversations with supervisors, the only solution that they can offer me is to use this other persons login! They tell me, unfortunately, Logins cannot be changed, so I am stuck with some other persons information. This simply does not sound safe or accurate to me, and I have gone through a litany of supervisors at this point. Nobody can give me somebody higher to talk to; in fact they suggested I write a LETTER to a PO Box in Salt Lake City. Sorry, but that sounds pointless. Who is going to open the letter? Don't they have a phone? Why am I being ENCOURAGED by a CC company to use some other persons information to login on line? I went ahead and made a payment over the phone, very reticently, and it took two weeks for them to process it. Something horrible is going on. And this is all new. I have been happy with Discover up until now. ! Anybody else ever hear of such craziness? Can I report them to somebody? To this day, four months later, the problem has not been resolved.
Resolved
The complaint has been investigated and resolved to the customer's satisfaction.
The complaint has been investigated and resolved to the customer's satisfaction.
Discover Bank / Discover Financial Services
-
inability to close cd account that is part of an estate
As Executor of my mother's will I have requested to close CD account held by Discover Bank. I have completed all requested forms and sent copies of requested documentation. When I have contacted them about the account, I was informed the only document that they needed was a copy of my Fathers Death Certificate, as he was named the beneficiary of the account. I have been assured that this is the last piece of information they need to close the account. I have FAXed that document three separate times, on 05/14/13, 06/21/13, and 08/30/13. When I have attempted to follow up after each occurrence, I was told that the only document that was needed was a copy of my father's death certificate. Today, 09/20/13, during my contact with them, they reported the check was being made out as we were speaking. We will see.
Resolved
The complaint has been investigated and resolved to the customer's satisfaction.
Discover Bank / Discover Financial Services
-
closing deceased account
As executor of my wife's estate Discover Bank is requiring documentation, forms, letters etc that no other account has asked for. They state "banking regulations" but I get a different story from every person I talk to. Even after receiving a certified court order they are refusing to accept it. Save yourself the grief they give you, don't give them your money.
The complaint has been investigated and resolved to the customer's satisfaction.
Discover Bank / Discover Financial Services
-
purchase protection program
When I purchased a rug that started bleeding pink dye all over after taken to be professionally cleaned and both the manufactuer, Thomasvile, and the store said they would not do anything about it. I decided to go to Discover and use the purchase protection policy since it was I within 90 days from purchase I submitted all the documents, statement from the cleaners and pictures requested . After dragging me along for over 4 months they said it is a he said, she said case and sided with the store. Their "purchase protection" claim is a joke! You will be stuck with any defective item you buy with that card! Do not believe on their claims to protect you and your purchases. They will always side with the store no matter how obvious your documentation is! Card has been cancelled!
Resolved
The complaint has been investigated and resolved to the customer's satisfaction.
Discover Bank / Discover Financial Services
-
bad credit? ssay away from this card
I found this website by chance to obtain credit for those who have bad credit. I paid multiple fees to get this card. I had read a complaint soon after about this company using Discover's name along with Martrix. (but I hoped I would not have a problem). What I am about to write is similar to the complaint the person wrote. I closed the account after four months so I wouldn't have to pay a fee of 75.00 for the 2013 New Year. I still had a balance. But the account was closed and I could not sign into the website . I called and asked 'why can't I sign in', I was told because the account is closed. I asked how than am I to know what the balance is and I was told the would give me the balance over the phone. I asked the customer representative ' would you accept that as an answer' and he said 'no'. I asked for a paper statement and then I was told because I elected not to receive paper statements (to save five dollars) I could not get one. I said 'are you kidding'? I was put on hold so he can ask the manager if he can send a paper statement. He came back to let me know the paper statement would be sent out. It has only been a week and I sure do hope I receive it. Is this matrix business paying a fee to Discover to use their name ? It is bad business and tricks people by thinking that it is a discover promotion. It was really too good to be true and would had been really nice if there is some help for those who cant have a reasonable card but that is not the case. Another thing, this company was emailing me letting me know statement was available when the account was open. I sent an email to inquire the above . I also added at the end of my email 'please don't let the complaint I read to be true'. What I received was 'email failed to be sent' . Why? because my account w/my email on file is closed? Even if an account is closed and there is a balance I should be able to access the account.
This is a bad business.
The complaint has been investigated and resolved to the customer's satisfaction.
Discover Bank / Discover Financial Services
-
cheated merchant
BEWARE! Before you accept Discover Card as payment for your product or service know that you may not get paid. Here is our story.

On 8/6/12 our product was delivered to our buyer prepaid with a Discover Card. On 8/25/12 (20 days after delivery) the $1850 cost of the product was taken from our account without notice. Reason given was for non-delivery. On 9/18/12 after collecting and providing Discover with signed proof of delivery from a commercial carrier, we were told that their decision would stand. Again, not until 10/16 12 we were told to provide proof of delivery which we did again on 10/22/12. Additionally, we contacted the buyer who also notified Discover that they had in fact received the Product. It is now 12/11/12 (four months after delivery), and Discover refuses to give us our rightful funds. We have been defrauded out of our money. Feels like the banks are going direct for their next bail out and bypassing the government. We accept credit cards from other companies and have never had this happen before. With Discover Card it is the second time (we won the first dispute with them). As a result we have suffered bank fees, and additional expenses nearing an additional $1, 000. Now we have to hire an attorney to sue our buyer and Discover to get our money. MERCHANTS BE WARNED, AVOID DISCOVER CARD!
Resolved
The complaint has been investigated and resolved to the customer's satisfaction.
The complaint has been investigated and resolved to the customer's satisfaction.
Discover Bank / Discover Financial Services
-
shop discover program
I purchased air line tickets with expedia.com through shopdiscover. . I found out air tickets are not valid for the 5% cash back bonus. There is a statement in the website. But it is not right under the words earn 5% cash bonus. That is cheating, we all know expedia.com is primarily for air tickets. But it is excluded. It is tricky and misleading. So be careful for this tricky company. You have to read all the details of whatever they offered in details or you will be sucked in by this kind practice.
Resolved
The complaint has been investigated and resolved to the customer's satisfaction.
Discover Bank / Discover Financial Services
-
refuses to obey the law
In September of 2011, I submitted to Discover Card that I needed copies of my personal information. The law states that they must provide this information to me, and that they must keep copies for ten calendar years. I am being audited, and I am physically disabled. Discover Card has refused to provide me with the information I have requested, and last week, Nov of 2011 they told me the information I requested was sent out to me on Oct 17, 2011.

The postal service in the USA delivers mail within 5 business days. I have received nothing from them, and it is now Nov 8, 2011. There is no excuse. They are afraid that they may have to get legally involved, and they are refusing to obey the law and provide me with my personal information. I suspect they may retalliate to this by increasing my interest rate, which is already too high. Their interest rates have my balance at close to 75% of my annual income already. I need help dealing with them.
Discover Bank / Discover Financial Services
-
I want refund, never received product
I am disputing the charged from Google Furniturestore of $147.56 out of $192.71 since they only refunded my money $45.15. Who would want to be charged for something he/she never received the product/service? The reason I want my money back is because the seller/merchant didn't give me the product. Discover didn't want to credit back the charged with the reason that I don't have the "proof of return." How could I give them the proof of return if there is nothing to return because simply I had never received the product. They should ask the seller for the proof of delivery/receipt that I received the product.

Below is what happened:

I ordered 3 chairs online and proceed the checkout through Google Checkout. The merchant called me and indicated that I need to order an even number of chairs. I agreed to purchase an additional chair, and asked them to charge the chair plus a $50 assembly fee to my credit card. On the first 3 agreed-upon delivery dates, the delivery did not arrive at all. I missed work on each of these occasions. On the first and third of these dates (1/28 & 2/1), the seller cited weather as the reason; on the second (1/31), no excuse, they simply did not show up. On the date of the first canceled delivery, I received a separate delivery from a different furniture company (so the weather was not bad enough to prevent them from delivering). The building in which I live requires that all deliveries arrive on week days during business hours. I am attaching a series of e-mails I wrote to the building manager, arranging each of the delivery dates with the building. This should serve to dispute the seller's claim that I never intended to receive the delivery (a ridiculous claim!).

On the fourth attempt (2/7) I had a telephone conversation in advance with the seller, specifically and emphatically requesting that the deliver be made no later than 9 AM, since I had a 10 AM doctor's appointment and needed to leave by 9:45 AM. The delivery was attempted after I left. The delivery person called me when I was already at the doctor's office, asking me why I was not there. At this point I indicated my desire to cancel the order on the phone, which the seller refused to do. The seller intentionally did not inform me that I need to cancel through Google Checkout. And, I didn't know that I had to cancel the order through Google Checkout because I have never had to cancel any order with other merchants that I proceed the checkout through Google Checkout.

So, I decided to give it one final chance. We agreed to schedule the delivery for the fifth time on Friday, Feb 18 @10am. This time I asked my friend to wait at my place since I could not take any more time off from work. This time the delivery arrived. However, the seller asked for cash to pay for the additional chair, plus the assembly fee, which as I mentioned earlier, I asked them verbally to charge it to my credit card. Since my friend was not prepared to pay cash, they took back the chairs and left.

Finally, the seller agreed to cancel my order, but not before charging a "restocking fee" that turned out to be $147.56 out of $192.71 (76.6% of the price). This because I was not willing to continue taking time off from work to accommodate the fact that they did not deliver on 4 separate occasions. I was shocked to read their explanation that I never intended to purchase the chairs or accept delivery.

My building manager and my doorman can verify that I was awaiting delivery on the agreed upon dates. The last paragraph of the seller letter response said, "From starting this dispute we understood that he is making the order cancellation and we are sending his money back with a minus all of our expenses that we spend to cover his capsize which he agreed before to perches form our store. This will include deliver expenses, Googly's transaction, the extra chair that he ordered by phone, the assembling charge, parking space in …." How could I be charged the extra chair which I never received and the assembling charge which they had never provided?
Discover Bank / Discover Financial Services
-
unhappy potential customer
I applied for a Discover More card, and was denied. I called Discover to question the decision. I also checked my credit and found that both my Equifax and my Transunion credit reports had been requested by Discover.

I was to discuss my application with someone, because I felt that it was unfair to be denied credit based on my Equifax which had not been updated for the month of October.

I wanted someone to explain to me why I would be denied because of information on my Equifax report, if you checked the Transunion and it showed the correct up-to-date information.

The reason for denial was high utilization of credit, which was shown on my Equifax report. But if the credit analyst had taken a look at the Transunion report it would have shown my correct balances and that I have paid down a lot of debt.

The person I spoke to on the phone was very rude, and did not make me feel very comfortable discussing such personal information. I was patronized on the phone and did not appreciate being talked to like an idiot. I actually spoke to three different people on three different occasions and all of them treated me the same way.

For this reason I will not consider Discover in the future, I had hoped to take advantage of Discover products but now will never consider the brand. I have credit cards with Barclaycard and have found them to be much more reasonable, and very understanding on the telephone. I feel like Barclaycard is a company I can depend on for my financial needs, and their customer support is fantastic.

Take a leaf out of Barclaycard's book, stop treating potential customers like idiots. A customer with little credit history now may be very good customer in the future.

I am very responsible with credit, and I take my finances very seriously. When my credit has aged and I have a high credit score, I will remember the companies that were willing to give me a chance.
Discover Bank / Discover Financial Services
-
only problems
My credit limit was reduced from $5000 to $500 or near to the amount that I have my current balance in over a year.

I was planning to use a balance transfer check Discover sent to me a few days back to pay off my other credit card with higher interest rate. That is, after I pay off the current balance to ensure that the credit limit covers the balance transfer fee with no maximum.

Discover said because of my high credit/debt ratio. I explained that I am in between jobs and would need this balance transfer check to pay down debt quicker. I even sold all two of my cars in the past two weeks to get my loan and credit card balances eliminated or lowered.

After explaining my life story, however personal questions that I felt that was unnecessary and took a lot of my time, the new credit limit still in effect.

Please restore my original credit limit to $5000.

Thank you.
This review was chosen algorithmically as the most valued customer feedback.
I want to start out by saying no matter what your personal opinion, Discover Financial Services is essentially a white collar terrorist organization, and they are committing acts of financial terrorism against millions of decent, responsible, hardworking, respectful, reasonable American citizens everyday in broad daylight. These are much more than acts of...
Read full review of Discover Bank / Discover Financial Services
We are here to help
16 years' experience in successful complaint resolution
Each complaint is handled individually by highly qualified experts
Honest and unbiased reviews
Last but not least, all our services are absolutely free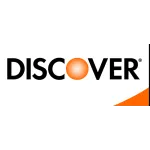 Discover Bank / Discover Financial Services contacts