This review was chosen algorithmically as the most valued customer feedback.
On May 10, 2022, I got an email stating that my account with Square was deactivated. I was also notified that my money will not be transferred to my checking account until August, 2022. The money is needed for my business and suspending the transfer of said monies will negatively impact my business greatly. The state of the economy and its impact on...
Read full review
Square
-
Square Payments
I am a small business owner and I was needing a way for my clients to make payments over the phone and in person with debit and credit cards. So after looking around, I found Square website and they really seemed to have a nice website and it is a service that I have heard of, so I signed up. I sent my first invoice and my client made payment immediately. However, the money is nowhere and the horrible support could not give me any answers on where the money went. If you are looking for decent customer service and a trustworthy business, I would NOT recommend Square. The fact that nobody can answer any questions regarding their business is a major problem. I feel as if I have been taken and seeing how Customer service can not give any answers, I do not feel as if I will ever see a penny. I will also report this to my local Law Enforcement as the amount in question is a felony in the State that I reside and do business from.
Desired outcome: Simple, I want the money that was paid by my client returned to me. It was a simple payment.
Square
-
Square deactivating my account and not releasing my balance
I opened my account back in February 2022, started using it and received few payments opened a square checking account and never received card till after I deactivated the card almost 3weeks after receiving multiple emails telling me to activate it. They deactivated my account 3/28/2022 with no explanation to why trems #11& 12 which states really because they can. My payment remaining pending for about two weeks prior and now I cannot transfer funds to my bank account. Spoke with few different people who wasn't any help, rude, and very disrespectful. I just want my money, they said 90 days, but why? I didn't break any trees or conditions and wasn't notified about risk of being deactivated and even if I had I couldn't do anything with my money because they had it pending for review processing that said a day or two and the day it was done pending they deactivated my account... I'm mad as hell for all the inconveniences they are causing me, diagnose with cancer almost a week ago so 90 days ain't promised to me (God forbid)
Desired outcome: I would like my money released to my bank account ASAP please I don't have this coming.
This review was chosen algorithmically as the most valued customer feedback.
On November 23, 2021, I paid an invoice from Square with my credit card to Oh Sew Cute ([email protected]). I asked several times when the item would be shipped. I never received the item. On December 27, I asked that either the product be sent or to have a refund. I received no email back. On January 4, 2022, I asked for the refund and told them I would...
Read full review
Square
-
Putting transfer on hold
I have been using square to process payments from my cutomers for about a month. On dec 20th i sent an invoice to a customer who was in a different city for 1500 dollars. My customer paid the invoice using her debit card with the understanding that i would start work on her home the following day because i usually do the instant transfer to my bank account even though there is a hefty fee to do so. The following day i picked up my employee and my tools and headed to my customers home to start working. When i stopped for gas i decided to go ahead and transfer my payment into my bank account. When i did so my app told me my transfer was under review and i could not receive my payment until i provided square with certain information. I contacted square and after 30 minutes on hold i finaly got to a rep who told me they needed info to become more familiar with my business. I asked why they didnt ask for the info upon my signing up with square or before they took y payent for my chip reader. I was told they can ask for this info at any time. So they didnt need this info to process all my other transactions just this one. I think its a shady business practice and im in the process of filing as many complaints as i can with whoever will listen. I refunded my customer and now her 1500 dollars is stuck in processing for 2 to 7 business days. On top of that this situation has made me and my business look completley incompitent and unprofessional. I want absolutley nothing to do with sqaure and i will make sure all the small business owners i come in contact with know about their games they play with peoples money and livelyhoods
This review was chosen algorithmically as the most valued customer feedback.
I became a part of the Square Pilot CBD program over a year ago. A few weeks ago, Square suspended my account saying they notice I was selling CBD products on my website and, if I wanted to continue doing so, I would have to apply to their CBD program. I sent them an e-mail explaining that I was already a part of the program, but received no reply. I tried...
Read full review
This review was chosen algorithmically as the most valued customer feedback.
Square cancelled my merchant services without notification. I got an email at 5:30 in the morning saying I violated their terms and they could no longer support my business, no further details were given. All merchant services were cut off. When I tried to call customer service, I got a recording asking for my customer code. When entered the recording said...
Read full review
Square
-
Square Savings & Account Closure
On September 4, 2021, I voluntarily closed my savings account with Square, upon reading their Terms & Conditions and being assured that they would, as stated, return my savings deposits to my linked bank account within 14 days. That never happened. Since my balance was $100, 000.00, my concern was immediate, and I began trying to call, email, tweet and chat Square support, which is impossible without a current account "code." It is now October 7, 2021, and no communication has been forthcoming from Square for two weeks, except an email reply from "Squareup" customer service that said they have "no record" of any money in my account. Realizing that there multiple products, and that reps of one product may not crossover to others, I traced Square Savings to an industrial bank called Square Financial Services, Inc., of Salt Lake City, Utah (Square Checking operates through Sutton Bank in Ohio.) The State of Utah's Department of Financial Institutions accepted my complaint at: [email protected] If I do not receive a reply within twenty days, I will follow up with the Federal Deposit Insurance Corporation (FDIC), who has the authority to enforce UDAP law - which means I have to prove deceptive practices by Square. Shouldn't be hard to do, since they have quite literally failed to keep their own Terms & Conditions, which are in black and white on their website.

I suspect that by voluntarily deactivating my account, my "case" went into the slushpile of "involuntarily deactivated" accounts. And those, I've read, take up to four to six months to resolve. This is simply heinous. Never in my 55 years have I experienced worse customer service.

Since I am not sure if this review will be posted publicly or not, it is not wise to post any personal information. I just want to share my experience, which has been two weeks of pure hell, and trying to stay calm and avoid a heart attack.
Desired outcome: My money transferred to my linked bank account ASAP
This review was chosen algorithmically as the most valued customer feedback.
I received a payment on September 29, 2021 for $1500. and it was invoiced and paid through square. I have been trying to transfer my money to my bank account since then however, every time it shows when it will be transferred, the day changes to the next day then the next day etc. I then decided to try y to transfer my balance with instant transfer but it...
Read full review
Square
-
Unable to access account and no customer service
Our inability to access our account started on 09/08/2021 for no reason we can divine. Every one of our devices on which we have Square presented a requirement to log in new and our password didn't work. We tried to reset the passwords and were not able to. We used the online chat "support, " which was useless and took us around in circles. We tried calling the "800" number customer support and couldn't speak to anyone because it requires a customer code that can only be obtained by logging into your account, which of course we couldn't do. This is affecting our ability to send invoices and to take payment, which is very injurious to our business.
Desired outcome: Access to account
Square
-
ECommerce Website
Paid in full for one year. Spent one month trying to put up my products on my website so I could publish it. Products kept disappearing from site. Contacted them by email. No REPLY. Now I can no longer login to my site to even request a refund. Have just sent another email. Awaiting their response. This is unbelievable, how can I trust this company to host my business.

Maureen Foster
Desired outcome: Would like FULL refund and cancel all services with Square
Square
-
Product
Hi,
On 9/1/21 I placed an order for "Cakepops " from Ellie's Dellicacies and we agreed to meet at a local place for pickup on 9/4/21 at 12:30pm. Due to my work schedule at night and my health I notified the vendor an hour and a half prior to the scheduled time to let her know I would not be able to make it at that time due to my health issues. Owner Ellie became very upset and refused to reschedule another local pick up. She stated I could pick up 150 miles away where she was headed to but that's all she offered. She continued to berate me and call me lazy for not showing up and canceling.
Square
-
Square account
My problem started by my square app being hacked, when trying to resolve it with square I get the run around or employees constantly hanging up while im on hold, its been a month now and I haven't been able to work because of it as I have no way to accept my clients payments. When asking for a manger I was told they don't take calls so then I asked for the manager to call me back and was told they don't make calls. I then tried to get an email to make a complaint online through my account and the employee davonte just didnt answer me.

I got an email with a case number and it asked me to call back as they discovered suspicious activity on my account. I call and they verify my sin my name my address my phone number everything but cant help because im not calling from my phone number which I cant because its hacked, so its a total lose situation for me im stuck and no one will help me.
Desired outcome: account to be investigated and to be able to use it
Square
-
Transferring money to my account
I have tried to transfer my balance to my bank account. It keeps telling me instant transfers are unavailable and that my account is being reviewed. Says it usually takes a day. I waited 3 then sent then an email. No response. There is no way to contract them other than to email them. It's been 5 days now and absolutely no word. No customer service options what so ever.
Desired outcome: Transfer all my money to my account
Square
-
Square up, etc. No customer care department. If it doesn't fit their category, you're out of luck
Hi Fred,

I'm having a number of problems.

I got the device and charged a passenger from Pittsburgh to Ludington, Michigan $600 for the ride. You have the money, but I can't get it. ? They said I'd have to wait until October ! to get my money and can't even pay the expenses for that trip. VERY frustrating.

I got an email saying my account had been kicked out and that it was final. THEN I started getting requests to finish my sign up information for my account which I've done.

I got the Square Debit card, but can't activate it. Every-time I try it says there is something wrong with the email on your end. ?

I tried charging another customer yesterday for a rather short ride ($25) and it wouldn't let me.

I paid for the swiping device which is apparently no value to me.

Very CORNfusticating.

I wish you would call me.

Don Wood
4126361944

Thanks
Desired outcome: a live human being for solutions
Square
-
Square is not transfering money to my bank account
Used the Square reader several times last weekend and went to transfer money to my bank account but got a message saying that the transfer did not happen. I have scoured the Square website, linked a new account, which Square says is verified, tried every way possible to get some help, they were supposed to email me within 24 hours - that did not happen, tried to call but I need a Customer Code but you cannot get one because it is unavailable, They have a electronic wall built that you cannot breach. Apparently Square can just decide to keep your money and not respond to any request for help!
Desired outcome: I want my money transferred
Square
-
Credit card transactions and transfer of money
Beware...If you want your money do not use them your funds will be suspended while they do a "security review" for days and days

customer service all agents give you the same answer and run around... Theres no supervisor, manager or anyone in charge to talk to . All telephone numbers go to same place

you will be lucky if they transfer your funds...Beware!
Desired outcome: INVESTIGATION - CLASS ACTION SUIT?
Square
-
Square app
I had an almost $4000 manual sale. I also had a $75 balance prior to this. My bank account is verified and correct. I hit transfer instantly and it went out of my square account. However it never made it to my bank. Zero balance in square and it does not show up in my transfer section. Can't call square because it says unavailable when you try to get a customer code. Several emails and nothing. This was money that my business partner trusted me with. I am freaked out. How crazy to handle so much money not have a direct number you can be reached.
Desired outcome: Money refunded
This review was chosen algorithmically as the most valued customer feedback.
Square took money from our new business account. A recent new startup business. They claimed it was from a different business that was closed long ago, that was in someone else's name. It had nothing to do with us. We provided them with all the documentation they requested yet they kept trying to debit the account, costing us a lot of money in fees. We were...
Read full review
Square
-
Cash app
Good Afternoon I am writting you because I have call customer service at cashapp asking to close and account that is pretending to be me and is causing me problem. The cashapp is $TiendaEmanuelJireh and is not my account and it have been requesting money to family, friends and people saying is me. Can you plz closed the account and return those money back thanks
Desired outcome: Pretending be me
We are here to help
16 years' experience in successful complaint resolution
Each complaint is handled individually by highly qualified experts
Honest and unbiased reviews
Last but not least, all our services are absolutely free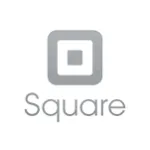 Square contacts