Discover Bank / Discover Financial Services complaints
96
This review was chosen algorithmically as the most valued customer feedback.
I have been billed for merchandise and will pay for this one time but I have no way of calling the people and telling I don't want anymore. There is no phone number. Can you help me with this. It is Active-pro-formula. I tried their e-mail or what I thought was their e- mail to no avail. I don't want this anymore and will not pay for it again. So if you all can help me, I would be most thankful. Jackie Oliver card# 1413
Read full review
Discover Bank / Discover Financial Services
-
customer service
Discover Card … employees and management were beyond corrupt IMHO and based on what I went through. I purchased ProtonVPN service through Paypal using Discover Card as the source of funding and that was when the nightmare started. I did not receive the service and since Proton was unresponsive I put in a dispute. Proton closed my account and refused to refund. I put in a claim, Proton said I had to close the claim to get the refund and then a crooked employee at Paypal told me the same thing which is strictly against Paypal policies when addressing a customer claim. I put in a chargeback through Discover. A month later Discover reversed the chargeback without emailing or mailing me. I called their Salt Lake City and a female employee in customer service confirmed they had gotten an inadequate response from Paypal - she said just having my name and credit card information does not make it a valid charge. She reinstated my chargeback against Proton/Paypal. A month later once again Discover reverted the chargeback to me. I called in and two male employees in customer service told me tough luck despite the fact that even Paypal had found in my favor. They told me to resolve this with Paypal. I called and talked to Paypal's US manager. He confirmed that they found in my favor and had sent the funds back to Discover card. I called Discover back and spoke with another female employee in customer service. She investigated and then told me she had good news that the Paypal documentation ruled in my favor and that the investigation was closed. Discover strangely enough made this a courtesy adjustment. Odd but at least I got my money back. I also received an email confirming that the investigation was closed and they found in my favor. A month later I checked my account and Discover had once again reversed the chargeback and had written that the charge was valid in disputes. I called in and spoke with a male employee and was told there had been another response from Paypal which I proved to him was a complete lie. He could produce no documentation from Paypal proving his claim. I registered a complaint with the CFPB. The charge again went away and Discover magically produced all the letters I was supposed to have received - also a lie. Disputes still showed charge valid. I complained to their corporate offices and their investigation was a complete farce. Discover never took any action against the male employees that lied and refused to put me through to a supervisor and corporate admitted they did not know why. They tried to brow beat me as to the charge being valid and lied about how Paypal processes chargebacks. I finally cancelled the card. So are employees at Discover siphoning off money and keeping it off the books if they get Paypal funds and then claim they did not get them? IMHO they are one of the most dishonest lending institutes in the US besides Paypal. The total time frame from charge to dispute to claim to chargeback to final refund to canceling the card … March 2018 to October 2018 …. Seven months! Avoid this scam credit card company at all costs!
This review was chosen algorithmically as the most valued customer feedback.
I am a Canadian Snow Bird who has had a Discover Card for 20 years. Recently I was contacted regarding a check of my Social Insurance number. I do not have a US Social Insurance number, and although I submitted my Canadian SSN Discover decided to cancel my card because they can not verify it. During my initial contact, I was asked to mail proof of my...
Read full review
Discover Bank / Discover Financial Services
-
late fee
8/14/2018 i have been a customer for about 8 months never late had to switch bank accounts and now i have issues, decided to sign up for something they offered in my email and kept giving my an option i kept trying sign up but the system wouldnt allow me to choose my initial payment - so when i finally did it it was the day they report and they reported me 30 days late - knocked my credit score down 169 points . I am appalled that i asked to speak with someone in credit to fix this and they stated no - i explained what happen and that i had been trying for a week to do this and was not able to - not to mention tht i asked several times on several calls different ways to send a payment and after 3 months of phone calls on 8/15 - the billing dept - no tht i have a complaint says western union - but tht was said in my welcoming packet tht i looked at 8 months ago - im just very disappointed in discover . I asked for assistance in this matter and they stated one time - nothing they can do - but it was there error they could - it is there error

resultion - remove the 1 time late over 30 days - i have disputed this on all credit bureaus as well as cfb
This review was chosen algorithmically as the most valued customer feedback.
Unbelievable this company has been misleading consumers for years, Loan at 16.99 percent a month went to daily amount . I made a mistake will definitely take responsibility for not double checking . Consumer beware of this institution!!! Thief definitely unprofessional when talking to Megan she continued to insinuate the days between the payment...
Read full review
Discover Bank / Discover Financial Services
-
purchased an engine claim number 056741566b last four of the card 7094
I purchased an engine from: Meir Performance Engines, 301 Railroad St. Bondurant IA
the amount was $3, 150. Meir shipped the engine to a North Carolina address. I gave him my Discover card with my NY address.
Fact: I do not know any one in NC and I gave him my only address in NY.
Fact: I contacted Discover they refunded my money then they recharged my card.
Fact: Meir showed a bill of laiden to Discover card that showed the address the NC address.
Fact: Any one can make up a Bill of Laiden and write any address on it. Discover card obviously are not business people because they wanted proof I did not give him that address. How can i do that when I gave him my card number over the phone with my billing and shipping address. (same)
Fact: Where is the proof that I gave him that address. He shipped it to the wrong address.
Fact: The company he shipped the engine to Jestes Auto signed for it and shipped it back.
Fact: I have receipts that they shipped it back and Mier's received it.
Fact: Discover still will not refund my money they said the dispute resolution can be overturned.
Fact: Discover does not protect their card holders.

Stand Degroff
Discover Bank / Discover Financial Services
-
credit card benefits
I used discover card to rent a van on 05/25/2018 for 4 days, declined insurance coverage offered by the rental agency based on the information at discover website that discover by provides rental insurance for my card (see attached). On 05/28/2018 while the vehicle was at my possession a small pebble hit and chipped the van's windshield. I called discover card customer service to find out the details about submitting a claim. I was told that the rental insurance is discontinued as of 02/28/2018 and nothing can be done - I spoke to 3 associates including a manager (Susy from Phoenix) - again the same answer.
All the associates said that a letter was sent in the mail about the change. I don't remember seeing it. If this benefit is no longer offered why is the website saying that I do have secondary rental coverage? I rely on the website for current information and I made the decision to use discover card at the time assuming that I have coverage - Let me know if anything can be done to cover the expenses.

Thanks,
Binu Jose
Discover Bank / Discover Financial Services
-
loans
I am writing this complaint on behalf of my Uncle James Reed of Mesquite, NV. He paid OFF a loan so his services from Discover were no longer needed. He recently learned just last week Discover is claiming he still owes 15000 dollars to Discover Financial Services. on his credit report. He paid them 10, 767 dollars as of December 29, 2016 . This Closed the account with no further action Needed. I advise anyone who is using Discover to be very careful if you are using them for any reason regarding your credit reports.
This review was chosen algorithmically as the most valued customer feedback.
Early February 2018 received an offer from Discover to get a limited card to help rebuild my credit. Was told when making the application by phone that a deposit would be required initially, then some line of credit would be determined. Once the card are issued and used, after 6-12 billing cycles of good payment history, I would get that deposit back. After...
Read full review
Discover Bank / Discover Financial Services
-
online saving
Discover stole $25K from my bank acct to an already closed account after they denied my application. I applied an online saving acct with Discovery, they pre-approved but required me sending supplementary documents. After a few days they sent me a letter stating they can not approve my acct and will sent back the check I wrote to them. However the did withdraw $25K from my citi bank acct and refused to return it back immediately. They can only process that after 5 days, which put me in a risk of over drafting and interest loss. I'm looking for the help from Attorney General office.
This review was chosen algorithmically as the most valued customer feedback.
I have been a member with Discover since 2016 I have used my credit for personal use work - travel -daughters graduation College Party -each time my card had a high balance I use my quarterly commission to pay off the entire balance. This has been done more than 3 times since becoming a member. While preparing for my daughters wedding and using my card for...
Read full review
Discover Bank / Discover Financial Services
-
closing out a cd
A Discover Bank CD came due and the grace period began on 8/1 through 8/10. On 8/4 I called and closed the CD, requested a check be mailed, and received a transaction confirmation number. On 8/23 I realized the check had not been received, so I called Discover Bank. I was told there was an error in the system and that the check would be issued that day with interest. Again I received a confirmation number. On 8/25 I looked online and saw that the account had not yet been closed. On 8/26 I called Discover Bank again and spoke with a supervisor. She said she would bring the issue to the 'incident team' and that she would call me on Monday (8/28) at 4:45 pm. When we spoke on Monday, she had not yet received any word back from the 'incident team'. She called them while I was on the phone and reported that they were working on the issue. She told me the issue wouldn't be resolved during the phone call but that she would call when it was resolved. No call came, so today on 8/30, I called Discover Bank again. This time I spoke with the supervisor's supervisor. He spoke with the 'incident team' and assured me they are working on the problem although he could give me no estimated fix date. He said he would call when the issue is resolved. Discover Bank has kept this money for almost a month now and they are not able to tell me when a check will be issued. This is a large sum of money and Discover Bank can't seem to find a way around their computer problem which is preventing the check from being issue. This is completely unacceptable and they provide no further path of escalation.
Discover Bank / Discover Financial Services
-
credit card
Hello,

I use Discover Checking Savings and credit card. I have been the customer since 2009 and have been making payments regularly since 2009. I have around $50K in Discover savings because I trust the brand. Had a very horrific experience today 7/31/2017 @2:45 PM when I spoke to the manager Shar. I made a purchase of $1599 via Discover deals - Microsoft shopping. This was in the month of April 2017. I called on April 24th to confirm that and was told I will receive the cashback bonus in 2-3 bill cycles. So I called back today and was told that laptops were excluded. The manager said it was my responsibility to check exclusions and even if the rep on 24th April said to wait, it is not Discover's issue. She had a very rude tone and said nothing can be done. She said her time is valuable etc etc. This is such a negative customer experience. If I was made aware of this on April 24th I would have returned and repurchased using another card which was not excluding laptops from Microsoft. This is very disappointing and I was not expecting this abysmal service from a company like Discover. The manager took a very contrarian posture :-( .
The desirable resolution would be to provide better exception policies for such use cases and I would like to get $159/- in rewards if not more (10% of $1599).
Looking forward to a good resolution.

Thanks
This review was chosen algorithmically as the most valued customer feedback.
When i opened my account, I believed i would be able to transfer and send easily. once i transferred funds on thursday 07/13/2017. It transfer posted 07/18/2017. That is 5 days later. the process took longer than me taking money from the atm. Once it finally took the money it left me with 0.00 in my account. so not only is my bill late, so is everything...
Read full review
Discover Bank / Discover Financial Services
-
aapr
I find it disturbing that I have to ask for my interest to be lowered. I have a damn near 800 credit score and my interest rate was still 19.74% u yup it was lowered to a lousy rate of 16.99%. I've been with your company since 2011 and not once has the APR gone down. I was told in a live chat that your company frequently checks for better interest rates, I find that hard to believe that in 6 years your company actually checked. It's pathetic that I have to ask for a lower interest rate and quit frankly that's not a good way to do business. Probably because your making money off me but still it's down right awful. I don't care if I have to open another credit card just to stop doing business with your company but I'm going to find a way.
Discover Bank / Discover Financial Services
-
credit agency reporting
As of the end of January 2017, Discover has informed me that they submitted a 1099C on my debt to them from 2012.
I have authorized Discover to communicate with the three credit bureau agencies. The agencies reported back that two of the three were denied communication regarding my account.

I then requested a letter stating that I owe no money to Discover. They provided me with a letter stating the account balance of $1200+. This is the amount they have reported to the IRS as a loss on the 1099C. If they have charged off the debt, I no longer owe the debt. Therefore, there should be no problem issuing the letter stating I owe $0.

My husband and I have made several attempts to contact Discover, leaving messages for several people with a small percentage of returned calls.

We will be reporting this situation to the
This review was chosen algorithmically as the most valued customer feedback.
To Whom It May Concern, On September of last year (2016), my wife have ordered a Tag Heuer watch from Amazon.com using our Discover credit card. When the product was delivered to our home, we found that the merchant has sent us a product that is completely far from the item that we have paid for. We then called the merchant right away to notify them of...
Read full review
This review was chosen algorithmically as the most valued customer feedback.
My attempts at securing a travel rewards credit card with DISCOVER were a joke. They requested proof of address and proof of social security coverage. I submitted a statement from Prudential insurance with my proper address on it. At the same time I submitted a page from US.gov.socialsecurity with a copy of my social security card at the bottom. When I...
Read full review
Discover Bank / Discover Financial Services
-
credit
i paid a 200 deposit on a secured card for discover and i have not been late on my payments and the company said they would refund my deposit after year. It has been a year. In fact it has been a year and almost 2 months... and i have a great record with them after a year. Now they refuse to pay me my 200 dollars back they wont give me a increase on my card either. I am upset i need the money to fix my car.
And the customer service people are no help. I feel like discover is holding on to my deposit. My name is crystal Caston.
I think they are crooked and are trying to get money out of people that are desperate for a credit card. [email protected]
Discover Bank / Discover Financial Services
-
not receiving proper credit for payment
On Feb 27, 2016 Discover received payment in the amount of $7, 700.87 to pay my personal loan in full. This payment was posted to my credit card, this showed as a large credit balance. When an electronic withdrawal was posted on March 4, 2016 for the loan payment I contacted Discover and they said they needed a copy of the check.
On March 7, 2016 I received a copy of the check and informed Shelton that my payment was miss applied. He said it would take about 15 business days to transfer the funds.
On March 21, 2016 I talked to Bruce who verified Shelton's notes and stopped my automatic withdrawal. He then stated that the transfer should happen within 20 business days. I also talked to Brittany on the credit card side to inform her not to refund the credit as we were waiting for the funds to be transferred to the personal loan.
March 31, 2016 contacted Helen and Ruth Ann because I was unable to make my credit card payment on line. Helen said that she was unable to take the payment because of the credit balance. I know I owe money on the credit card and ended up have my bank transfer the funds, so I would not be late. Both Helen and Ruth Ann said this will not affect my credit. April 6, 2016 received a call regarding a late payment on my personal loan, I stated this was paid in full on March 1, 2016 and please check your notes. Said sorry and will place me on no call list.
April 6, 2016 - I had a 45 minute call with Conner in Salt Lake. Verified notes and said they payment cleared on Feb 27, 2016. I asked about my overpayment for March 4th being refunded. They cannot refund until payment is posted correctly. This should all be done by April 8, 2016.
April 14, 2016 - Received a call needing immediate payment for the personal loan. Again stated this was paid in full and please check your notes. She said she would refer this to her supervisor.
Today April 18, 2016 the payment has still not been posted correctly. It has now been 30 business days. I need to know when this will be corrected. I also would like to know why I cannot talk to a supervisor when requested.
We are here to help
16 years' experience in successful complaint resolution
Each complaint is handled individually by highly qualified experts
Honest and unbiased reviews
Last but not least, all our services are absolutely free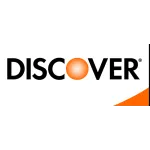 Discover Bank / Discover Financial Services contacts