Payoneer
-
Account is disabled
Hello,

My account and card have been blocked from Payoneer without informed me, every time i connect with costumer service they tilling me that my account is under review, i work with trusted platforms from Payoneer, Also i have sent all requirements before, there are no response for blocking account, my payment is blocked i can not withdrawal, thanks in advance
Desired outcome: I do not what i should do, could u please advise me what is my next step to get my payment
Payoneer
-
Payoneer Blocked/Suspended My Account Without Any Reason
I don't know any solid reason that why Payoneer Blocked me permanently from using their service I only received one payment from a client of 500 USD the client was very bad I Provided him the complete work but there was a mistake in project by his side he sent me the wrong project file to work on so that was not my fault so on his complaint Payoneer Blocked me

Payoneer Customer id : [protected]
Desired outcome: Reactivate My Account
Payoneer
-
Not returning my money
I had two disputes with the same clients. Payoneer agreed with me that these claims were unjustified. Then these clients escalated one of these disputes to Visa. After that happened Payoneer started to take money from my account without any explanation. That was in November last year. After a few of these transactions I made sure that I would no longer receive money on my account, so they could not take more from it. Then after about 8 months Payoneer informed me that Visa agreed with me, so no money for these clients. That was July 20th. You would think that I would get the money back they took from my account. Now it is August 9th and I am still waiting for that. They are giving me the run around without telling me if and when I will get my money back. I have sent several messages and chatted with Payoneer a number of times. It is all been a waste of time.
Desired outcome: My money back
Payoneer
-
Account blocked
I got an email it said,

"Hi Md S M,

We regret to inform you that we have closed your Payoneer account and deactivated any Payoneer cards you may have. Unfortunately, you can no longer receive or make payments with Payoneer.

For further information, refer to the section titled Termination and suspension in the Payoneer Terms & Conditions.

We will not be able to reactivate your Payoneer account for any reason. We regret any inconvenience this may cause."

Now my question is can they take all my money and use it as their own?

This is how Payoneer make a profit from a customer.

If they can't allow a customer for a specific reason they should tell them that we can't allow you anymore. But without any notice, they just blocked the account and take all funds. How does this work?
Desired outcome: I want my money back. I earn this fund no one give it as a gift.
Payoneer
-
Payoneer stealing $ 9000 from my balance
I've been a customer since five years ago using Payoneer service.

I requested to withdraw my funds from my Payoneer account to my local bank account one year ago. Since then, I am still stuck at their pending review of my bank account.

I've contacted the support team many times (over 9-13 times) to speed up the process and have any feedback from their side. I've contacted them by phone, through online chat and even opened new tickets.

And every time I do, I receive almost the same reply, over and over again. They reply that they're still reviewing my bank account and it will take 2-3 business days, but nothing happens after that.

I am so frustrated that I'm losing all my efforts to hear this over and over again.

Since I've almost done everything I can do by contacting the Payoneer Customer Care Case Specialists, my only way so I can get my funds back, is to forward my complaint to your side, hoping that someone would please hear me out.

Please, I am begging you to provide assistance.
Desired outcome: Get back my funds
Payoneer
-
Customer service
I need my transactions for my tax declerations for [protected] and 2019.

For the last week the company could not give these decuments to me. They always change person who is contacting to you but NEVER SOLVE THE PROBLEM. The funny thing is everyone who is contacting to you acts friendly and they all want the same knowladges.

So according to me this company has NO RESPECT TO THEIR CUSTOMERS. And most probably they do not have any customer service.
Payoneer
-
Payoneer Blocked my account and froze my funds permanently without prior notice!!!
I'm freelancer and I was working from many years and keeping all my savings in my Payoneer account.

Payoneer blocked my account on June 13th 2022 while my funds were present in my account.

I was first told that I can withdraw my funds right after 6 months.

But later on, on July 8 I was told that my funds are frozen permanently and that I should not contact Payoneer again as the decision is final.

I want to get my funds back as Payoneer has no right to withhold someone's money permanently.

Payoneer terms and conditions section 23.2 states "that Payoneer will send an update about withdrawal of funds either with termination notice or after termination notice". BUT I have not been provided information about withdrawal of my funds from one month.

Section 16.6 of Payoneer terms and conditions states that " Payoneer can not hold funds for more than 180 days " BUT I was told that my funds are frozen permanently and I can never ever deflate my money.

I am trying from one last month to be able to get access to my very own hard earned money but Payoneer is refusing to do so.

They just say I have violated their terms and conditions. But I don't think any company can hold/freeze someone's hard earned money permanently.

When I asked under which law/rule are you allowed to illegally keep all my money they simply refused to answer and hanged up the call.

Note:

I have called them tens of times --- the answer is always same.

I have never been given a reply to any of my emails (even though I sent emails to their manager).

Live chat option is disabled on my account.

On messenger/twitter they just send same automated replies.

I tried posting on Payoneer community forum and they always decline my post.

Payoneer is a scam! I want to get my hard earned money back.

I have all proofs and I can share all necessary details.
Desired outcome: Please allow me to withdraw all my funds from my blocked Payoneer Account on immediate basis.
This review was chosen algorithmically as the most valued customer feedback.
I will make sure everybody knows how terrible your company is!
Read full review of Payoneer
Payoneer
-
Name on account change
Dear Payoneer.

I made a complaint earlier on my account but it wasn't resolved, I changed my surname to my husband's surname and my husband's surname is the what I have on my official ID. Kindly change the name on the account so the ID can be accepted.

Attached are my international passport bearing my new name, a newspaper publication and an affidavit of name change.

Thank you in anticipation.
Desired outcome: Please change the name on my account.
Payoneer
-
Registration
Am trying to register as new seller with ebay, it's been 4 day's now.I received email this morning stating my documents are incorrect initially when i spoke to agent on Monday (Lester) he checked and confirmed all was well i then spoke to another lady and she assured me i will get feedback soon.Today i spoke to Lester again and he stated I need to wait 1-2 days this is ridiculous I just want to sell, a bank account takes quicker.Ebay is loosing customers cause your business processes are all messed up.Your customers services aren't reliable and just do what they need to do, can someone assist me and everyone else.

Catch a wake-up Payoneer it seems to me you still stuck in the 80's .
Desired outcome: It's obvious 😒
This review was chosen algorithmically as the most valued customer feedback.
Payoneer blocked my card while in vacation now im stranded cant get in hotel and have no other card. Their customer service doesnt care nobody is helping me endless calls no help been hold hold for over hour nobody comes back to phone
Read full review of Payoneer
Payoneer
-
Payment not received
Payoneer held my payment for surveys completed Appen.

I submitted the W-9 as per the IRS requirements for Independent contractors.

Payoneer is asking for additional documentation (Social security card, tax filling forms, articles of incorporation, licenses...). I have never heard of such a request to receive payments. Even when I open a bank account, I don't have that many requirements from any major payees.

Do they know what they are doing? I called their customer service. They didn't have a clue about what they are doing.

Appen should proceed with my payment thru Paypal as I had before. I never experienced such issues. I have had Paypal accounts for over 10 years.

The amount is not even $100.00. What in the world is happening? They cannot conduct businesses in America. Nobody has times for that Nonsense.
Payoneer
-
Account locked can't withdraw my money
I've been using Payoneer for many years but because of the COVID-19 lockdown, I spend several months without using it so in December 2020 they sent me an email telling me that my prepaid card was canceled due to lack of use. In 2021 I started to work as a freelancer again so I got some payments, the last payment I got was in January 2022, so I wanted to withdraw money from my account. But I found out that my account was restricted for apply to a prepaid card, was restricted to adding a supplier's bank account, was restricted access to Global Payment Service, and was restricted to make payments or transfer money. All those restrictions NEVER were communicated to me in any way.

So in March 2022, I started a long string of contacts with support using several available channels. First, it was Spanish chat, then it was English chat, then it was using the community (in Spanish & English), and now it's using the email (first in Spanish & now in English), but after two long months no explanation or solution was ever offered & I'm still unable to withdraw the money from my account.

I don't know why or when they applied those restrictions to my account, they haven't told me that. Support it's just a waste of time, after 2 months they haven't offered any satisfactory reply nor solution yet. I feel I'm being mocked by alleged "support" & scammed by Payoneer's alleged "service" so I feel like closing my Payoneer account for good, but "support" seems unable to find a solution to unlock my money & allow me to withdraw it.

I would like to be able to withdraw my money & then delete my Payoneer account forever because after this I'm not willing to keep using this Payoneer scam anymore in which they can apply restrictions without telling the user. Miscommunication is awful there, support is invisible & service is non-existent so I would simply want a solution & leave all this behind.
Desired outcome: To be able to withdraw all my money and later delete my Payoneer account forever.
Payoneer
-
Payoneer
Payoneer has locked me out of the account since day one. Customer support is a tail chasing talk to no one dead end loop. Written solutions are not solutions.

Phone number voice prompts lead customers in circles. Real people are no where to be found. Tunecore corralled its users to PAYONEER as the only choice. I have earned money I have never been able to access. Locked out advice is wait a half an hour and try again. I have tryed accessing during multiple half hour periods over different time frames during different days of the week and times of the month. It is a dead end. PAYONEER is a dead end for the user. There is no mask or vaccine in the world that can prevent you from the sickness that is PAYONEER
Desired outcome: getting into my account to access earned money.
Payoneer access to funds is a tail chasing dead end by design. It is a problem that finds hollow solutions that lead to empty results.
Payoneer
-
Payoneer
I have now been waiting almost two months for a payment to arrive and Payoneer is now refusing to send my money back and ignoring all my emails and requests. THEY HAVE STOLEN MY MONEY.

They have asked for impossible amounts of paper including access to private messages with my tutoring clients. They are refusing to verify any of my documents, continually stating my passport or this and that will not be accepted. This whole thing is a scam. How do we get our money back? Which agency do we fill a formal legal complaint with?
Desired outcome: SEND THE MONEY BACK TO MY PREPLY ACCOUNT
Payoneer
-
Withdrawal not received
I've made a transaction to withdraw funds from my Payoneer account to my Turkish bank from April 15, 2022, and till now, I didn't receive anything. When I contacted them, they kept telling me I have to be patient with us; we got in contact with our bank transfer team, and they will solve your issue, and it has been two weeks. What can we do? Can anyone help?
Desired outcome: I would like to receive my money.
Payoneer
-
international payment
I am a freelancer working for healthcare claims and follow up with insurance so that Healthcare providers get their money. As I am a freelancer, I do not have work contract, I work on claims and accordingly they me. I do not understand why Payoneer is asking me for work contract again and again and do not process my own money. Previously I spoke with customer care associate and explained him everything, then they processed my payment. Again this month, the same thing happened, I shared the invoice on portal which they refused to accept.

If this is the service you provide to customers, people have to think about another platform because you people are not flexible for customers and annoyed them with your unnecessary demands.
Payoneer
-
My Payoneer was blocked and deactivated
Good morning Sir/Ma, my name is Uche Jude and I have been using payoneer.com to receive payments from my Amazon sites since 2018. I have provided all required documents and I have never engaged in any fraudulent activity that contravenes the payoneer.com terms and conditions (not one I know of).

Yesterday, like previous times, I simply logged in to withdraw my Amazon earnings, and everything went smoothly as before.

But this morning, to my greatest surprise and regret, I received a message that my payoneer.com account has been blocked and deactivated. There was no reason given. I tried logging in only to confirm its actually not a dream, my account is blocked!

This is my only payoneer.com which I have been using for the past four years. I'm no fraud, I work hard for my money.

I sincerely believe there is a mistake somewhere. I pray the team to please reaccess and investigate my account again.

Thank you in anticipation.

Regards, Jude Uche
This review was chosen algorithmically as the most valued customer feedback.
I have used Payoneer for almost a year now. And since day 1 there is never a time that I did not experience any delays in my withdrawals. This platform gives me headache all the time. Transactions showing completed on their end but it's not showing in my bank account. They always tell me that the money is already with my bank and that it's up to them to...
Read full review of Payoneer
This review was chosen algorithmically as the most valued customer feedback.
You make countless mistakes in a very flawed system. And then you refuse to connect on a phone to speak human to human in resolving the problem.
Read full review of Payoneer
We are here to help
16 years' experience in successful complaint resolution
Each complaint is handled individually by highly qualified experts
Honest and unbiased reviews
Last but not least, all our services are absolutely free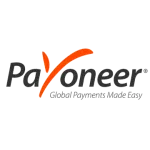 Payoneer contacts