Dairy Queen complaints
870
This review was chosen algorithmically as the most valued customer feedback.
I ordered a #8 which is a 4 pc chicken strip meal with the beverage included for the price of $8.19 I asked the cashier whose name is Evangelina and I wanted the meal to be fresh however the food was not freshly made the chicken tenders were old and the cashier was rude. I asked the cashier was the food made fresh before he handed me the food he said it wa...
Read full review of Dairy Queen
Dairy Queen
-
service
Waited in on by for almost 15 minutes on a dipped cone. Was asked do I need it in a cone, I said yes I am driving. Then he gives me it and it's the smallest cone I have ever got there. And the dip was basically not even on the come, I could see right through it, yet again thus has never happened before. Extremely disappointed. This is the dairy queen in Gallatin TN
This review was chosen algorithmically as the most valued customer feedback.
On 7-10-19, we were at the drive thru at this DQ. We ordered 2 blizzards, one was oreo and one peanut butter cup. We waited about 5 minutes to get to the window behind other cars. At the window, the employee didn't turn it upside down and when given to me it had already started to melt and spilled on me. when I asked why it was so soft she said it had sat...
Read full review of Dairy Queen
This review was chosen algorithmically as the most valued customer feedback.
I ordered two mini blizzards, two kids' meals, and a taco meal. Both blizzards were melting. She handed me extra napkins. I turned it over because that's how much liquid was coming out of it. She then gave me bigger cups to put them in instead of redoing the blizzards. I gave her a QR code to scan from the DQ app for a $1.99 kid's meal. She told me, "I wish...
Read full review of Dairy Queen
Dairy Queen
-
2 double cheeseburgers
Both my sandwiches had so much mustard on them it filled up 2 napkins and my shirt. All I tasted was mustard. I usually love dq but this was horrible. Moundsville wv is not verry good with portioning. Please fix this problem bc they ruined my new shirt when I was on my way to my job interview and I'm veryy disappointed also my hands are stained yellow.
This review was chosen algorithmically as the most valued customer feedback.
A [censored]ing disgrace!!! Dairy queen in sydney nova scotia constantly disappoints me. I am lactose so when I decide I want a sweet treat I come here and today it was just awful. I ordered a small blizzard with reese and add cookie dough and I did pay for the extra too. The first ice cream I reciecved had litterally nothing in it it was basically plain ice...
Read full review of Dairy Queen
Dairy Queen
-
being overcharged
My dad and I stopped at this DQ while traveling just now and we were over charged for the banana split and my small sundae? Sm sundae 4.77, banana split$5.68, this really upsets my dad because he always stops at every DQ. But now he said he is not! Also there was only 1 worker working and a line of customer s that are tired, hungery and probably was hoping for a break!? Store #
[protected]. Receipt#555501.
Dairy Queen
-
store at bowlin picacho peak, az
Visited on 6/12/19

Ice machine not working
Ice Cream machine not working
Store was disgustingly filthy
Waster lever was broken on soda machine - no water available
All tables were dirty - 3 employees doing nothing when we arrived
Trash can was open, mop and bucket out in seating area, equipment was filthy.

Jan Hobbs
8918 E Worley Place
Tucson, AZ. 85730

Why would anyone go there again?
Dairy Queen
-
racist district manager (nita)
She very racist ths will not be torerated in our community either yall fix it or i will get with my community let thm knw wht i experience and what we are up against. She said she not trying to hire black people and also i called to make a complaint after the complaint nita must thought she hung the phone up and i heard her say it must be black people damn. So im asking yall to get her out our community if not we will b forced to press the issue
Dairy Queen
-
crispy crunchy blizzard
The crispy crunchy Blizzard was my favorite. I would always go to DQ to grab one. Since they discontinued it I feel as though they are just trying to piss me and the other crispy crunch people off. I mean there's like 100 flavors and they get rid of an original beauty like crispy crunch. I'll go back to DQ if they bring back the crispy crunch but not until they do . And I'll take my kids somewhere else for ice cream .
Dairy Queen
-
manger
Winterville store be very busy around 5 until closing but it seems like every time me and my family stops over there it's this one guy that's outside and he always smoking cigarettes or just walking around outside. That's not normal for a manger to be outside walking around and smoking cigarettes when his the crew needs him. I've even came thru the drive thru plenty of times when the crew memebers needs Quarters or change and he was nowhere to be found i had to sit at Drive thru for 15 minutes before they could find the guy that's not GOOD MANAGEMENT SORRY DO BETTER
This review was chosen algorithmically as the most valued customer feedback.
June 22, 2019 at approximately 7:57:39 order number 274784, Ticket # 45 cashier Asia was informed that I wanted to order the following items to go; Two Double cheeseburgers promoted at the price of 2 for $5.00 One order of Chicken Strip basket of (4) four at the price of $ 6.99. I did not order any drinks. I asked Asia why are you giving me a large cup?...
Read full review of Dairy Queen
Dairy Queen
-
cakes
I was saddened as my daughters and I were looking through your cake book for a cake and saw that you had jumped on the we support the gay and lesbian community bandwagon. When my daughter pointed out the Mr and Mr and the Mrs and Mrs in the wedding cake section, we decided to get our cake from another place. It's sad that profits come before morals. I guess we have had our last Blizzard.
Dairy Queen
-
survey
No sign stating not excepting free dilly bar with survey code . After waiting in the drive-thru for over 10 minutes a manager Crystal and a employee Julia said they don't except survey there on 3210 West Broadway Street Council Bluffs, IA 51501. Why do the have a Diary Queen logo if their not a true company who is representing Diary Queens. ...contact Diann [protected]
Dairy Queen
-
my treatment of offering food
I went to the Dairy Queen at the Staten Island ferry in New York. Upon getting on the line And being called I was with my friend and she called us, we couldn't pick the food fast so the cashier left us another cashier. Another customer came in behind us and was attend to, I respectfully told the cashier that I was in line and that I should be attended to, she smiled at me and said NO. I was confused and but also taking for granted by her. If I was then manager I would fire her. My friend later got the food for himself but for me, I wouldn't never buy food from them ever again. Her name is SHIRAJ B, my friend order was at 6:09pm and We missed the ferry due to the cashier lack of working at a fast pace.
Dairy Queen
-
no dillys ever!
For the third time I have went to the Dairy Queen located at 4105 South US Highway 169, St. Joseph, MO 64503 and each time they have been out of Dilly bars. The last response I received was "We have not got around to dipping them yet." What?!? If Dillys are such a hot item common sense would tell you that you should dip them all day. These were supposed to be for my mom's birthday. I am done with Dairy Queen. I will be going to Baskin Robbins and the Cabana from now on. Do better!
Dairy Queen
-
center #10319
My sister and I were very unenthusiastically greeted when we walked in by female worker. It was my sisters first time there so she had a lot of questions. The worker was very rude in her tone in the way she was replying. We could tell right away that she was annoyed by all the questions. Never once did she smile or ask how we were. After my sister got her order it was my turn to order but the worker turned away and started doing something else. I understand that it was within the hour of closing (9:00-9:10pm) BUT customer service should never diminish because of that. You as a worker represent the company you work for at all times.
Furthermore, she did not interact with us or build rapport. My sister and I felt very uncomfortable and now hesitant to return to this location. Customers are not at fault for you not enjoying your job.
Dairy Queen
-
coupon issues
Hello, I went to a Dairy Queen location at Bathurst and Atkinson in Thornhill Ontario.

It was my aunts Birthday so she got a Buy one get One free blizzard coupon on the app. We get to the counter and the cashier says that their location doesn't take coupons because they are having issues with the coupons. So we had to pay full price for the 2 blizzards. Not exactly my ideal Sunday when the whole plan was to use the coupon...
This review was chosen algorithmically as the most valued customer feedback.
So me and my 2 brothers went to the Gresham Dairy Queen with our mom. We then decided upon ordering splendid blizzard treats, we then feasted upon these, and my littlest brother decided to go back and order a chicken strip. The boy who happened to be working at this hour decided to ring him up for a 6 PIECE! He then broke into tears when he heard he got this. We got a refund, but the damage had already been inflicted.
Read full review of Dairy Queen
Dairy Queen
-
filthy staff
These people including the supervisor handle money and never once washed there hands nor used any plastic gloves or nothibg! So how long has it been that you washed your nasty hands? How many wash your hands signs can you ignore? This whole location here in Gulfport MS needs a training session in how to more cleanly. In fact I'm going to involve the health commision because they also handle meat! This is sad because we only have one dairy queen.
We are here to help
16 years' experience in successful complaint resolution
Each complaint is handled individually by highly qualified experts
Honest and unbiased reviews
Last but not least, all our services are absolutely free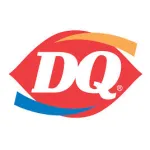 Dairy Queen contacts