Credit One Bank complaints
274
Credit One Bank
-
fraud charges
I called the Credit One card company due to multiple fraud charges on my account, and everything was handled promptly. I was sent a new card in time for my child's team trip, and it's been going great until today, 5/31/2018.

This morning I received a text that my card balance is -$293.00. I looked at the transactions online and all of the charges I disputed were placed back on my card. I called and spoke with a customer service agent for 25 minutes to try and address the problem. When I explained the April 2018 charges for American Airlines were for a team trip as this card was to be used for the majority of team trips. I also explained I paid for my bags *at the airport* using this card. The charge I previously disputed for American Airlines was paid online or over the phone, I'm assuming since the line item did not look the same. Per the customer service rep, the fraud charges were voided even though they are not finished investigating because I paid for bags at the AA terminal. Because of the bags, the large American Airlines charge I disputed on the card must be mine; and because it must be mine then all the charges are mine as well. I was then advised to cancel the subscription to American Airlines. Per the customer service rep, American Airlines is a subscription and I own the subscription.

I followed the appropriate steps of calling when the fraud was noticed on my card. The charges were credited back to my account because I did not use my card at the places listed and I don't even know where it was used at location-wise. When I looked up Roy's, it looks like a restaurant that has locations all over the world. I've never been there nor heard of it until I looked up the merchant name.

The resolution I am requesting is to have the fraud charges removed from the account. If not, I'll be filing with my State AG and Federal Agencies for the business practices of this company.
Credit One Bank
-
cannot close account
Tried closing my account and got the run around for almost an hour on phone. After being harassed about not closing it, I thought I was finally successful but not so much, just got a letter and statement with my account still open! UGH! This is ridiculous, I just filed a complaint with the BBB and reached out to their CS team again, but I refuse to call them and stay on the phone an hour again.
Credit One Bank
-
credit card
Your credit card service is horrific. I have tried calling to make a payment. I have been hung up on twice and received no information on how to clear my account from your customer service reps. They are confused and unequipped to handle these requests. My account was locked out because of the two small payment. I tried multiple times to put in the payment amounts, the submit button would not work. I can't understand how you make it so difficult to manage our accounts. I am mailing a check because no one can help. I will look into transferring these balances, due to the terrible service.
This review was chosen algorithmically as the most valued customer feedback.
Don't try to talk to an American with this account because you won't get one I've been complaining to them for over a year and now they throw crap on my credit report which is incorrect they transfer you for hours and hours to try to talk to someone do not use the card do not do anything with them they have got to be the worst credit card and as for today I...
Read full review
This review was chosen algorithmically as the most valued customer feedback.
Hello, An individual in my life used my Credit One visa card last year to purchase items without my knowledge or authorization. Through a series of other circumstances, he is now in jail, and after I learned of this situation, I paid off the entire balance in a month. The card has since been cancelled, though this was not my fault. I find this unfair...
Read full review
Credit One Bank
-
unauthorized credit card charges
charges that are not mine.. made in florida .. i live in texas senior citizen... have called in dozen of times beginning in january.. i am a senior citizen and have not been out of texas// they keep just telling me this is my charge.. it is not 774.25 made at target in florida// they will not listen to me and verify anything.. what can i do.. poor customer service.. no respect for customers.. i have tried to explain .. no one will listen
credit card charges made in florida not mine.. senior citizen and no one will help .. keep saying i am responsible.. i am trying to be.. someone has left me with a 799.25 and it is not mine.. customer service will not listen .. just say we will make a report.. this happened in january.. i have had 3 cards since then.. amount keeps being removed and then put back on// recieved letters saying mine not mine.. no one will listen ..i have not been in florida.. they removed a payment obviously made by fraudulent person.. to see if they could .. and then made a purchase.. i told credit one .. not my payment or purchase.. they removed the 674.25 payment but will not remove 799.25 charge// funny where did that 674.25 payment go.. i only want my account fixed.. i have asked them to look at my account .. i never make that big of a payment or purchase.. what do they think fraud is... how to i prove not my charge///
Credit One Bank
-
billing
I have my account paid in full for over a year now. I have a $6 monthly charge fee. I have all my credit cards on autopay or I set future payments. This credit card company, CreditOne Bank does not offer the option to pay in automatic payments to avoid fees or even the option to post a future payment. When i try to add a future payment the system accepts is then charges the same day nulling the future date set. I am now 2 days late for the $6 monthly fee of which I will be charged who knows what fees. The reason for my lateness in payment is only and strictly due to their website being down for the last few days. I am not able to pay by phone as the customer service reps have hung up on me a few times as soon as I try to make the payment and explain the situation with their website. The is really strange that as soon as I mentioned the words the website is down, the call gets cut off. I know read all over the internet that this is their process of making more money from customers. I have never been late. attached is a screen shot of their page being down.
Credit One Bank
-
credit card payment "not received"
On April 6, 2018, we paid our account using Credit One's app. (This was after unsuccessfully trying to log in to their website in order to make a payment for several days.) The app indicated that the payment had gone through and we have had more than adequate funds in our checking account to cover the payment throughout the time frame in question. When noticing that the payment had still not cleared our account on April 13, 2018, we tried to access our account, only to find that now both the app and the website are down. In calling the 800 number, a recorded message informed me that our payment had been returned due to insufficient funds (not true and not reflected in our checking account statement), that our account is past due, and gave me phone options for making a payment. We request a refund and deletion of any derogatory information filed with credit bureaus. We also request a personal conversation with a verified representative of Credit One. Please respond to this request with specific contact information so that we can be in touch with Customer Service (which is not an option at the 800 number).
Credit One Bank
-
I am not allowed to use my credit card.
I paid on my credit one bank account, and they admit there is $130 room in it to charge on. My debit bank account is almost filled up. Any more with-
Drawals, will mean a $35 overdraft. I ask them to activate the account, and
Three times they say they will, three times the vendor machine says card
'declined.' there is room in the account! They say I can use it! Once i
Get paid in 10 days, I will pay them promptly! Can you please tell them
To stop playing games, open up my account so I will not overdraft with the
Bank, before my payroll deposit? 1-877-825-3242 is the credit one number
Kenneth reilly is the name on the card. Cell 571-521-9861
I had paid on my bill with Credit One Bank, brought the amount down to less than the 'limit.' 1st half of March 2018. I had $130 in my account to charge. They said I had that much room! I tried Credit One again, they said it was open again, (These three calls, during the last week 03/18)
the vendor machine still turned me down. I phoned a 3rd time, they said,
''yes, it is activated." The vendor machine rejected it o use the card, and the vendor machine said ''Declined." I tried to call again. My debit
account with Wells Fargo was close to going over the limit. As recent as THIS week, I had to pay $48 to have my eyeglasses fixed. CREDIT ONE BANK WILL NOT ! ! ALLOW ME TO USE THE ACCOUNT ! ! ! even though there is still ''room.'' I got hit with a $35 overdraft by my bank, and it was NOT necessary ! I should have been able to use the Credit One Bank charge. I realize I owe Credit One some money...are they going to take my payments, and not let me charge? Can you please help me with this ? They will not listen to me.
If I pay them, will they simply take my money, and STILL not open up my account?

They will ask the last four digits on my account number. #9576
They will ask the last four digits on my Social Security. #9041

That will always trace to my account. Can you please see about this, since they will not talk with, or work with me ? I really want to pay them off. Why can't I use the account, as long as it is open?

Pay on the Credit One Bank account: first of/middle of March, 2018
Accepted ! registered soon after.
Account inoperable : last week of March, 2018, even though they
said THREE TIMES it was activated. As so often, the consumer
is left helpless.
This review was chosen algorithmically as the most valued customer feedback.
This is my first credit card and I honestly enjoyed how easy it was to maintain. It helped my credit score, easy payments, website, etc. One time I decided to make a payment with a different bank account and my Credit One Bank credit account was closed and access was suspended. I called Credit One customer service and was told that the only way to revoke...
Read full review
Credit One Bank
-
credit card company
I had this card for two weeks. Didn't charge a single thing on it. I went online to set up the account, and I kept getting error messages due to problems with their web page. Finally got set up. When I tried to pay my bill online, they charge you $10 if you want to pay your bill with a debit card. That was way too much for me. There is no way you can send or talk to a customer service person if you have a complaint, so I had to call the stolen card number. Got transferred twice to other departments (all in India). Finally had to talk to a supervisor who could do nothing for me. He could not even close my account. I had to pay the $75 annual fee (which I did). This card and this company seems predatory and uncaring.
Credit One Bank
-
customer service
Credit One Bank Credit Card
Nicolas Vasquez
Acct # 4447-9623-2395-5694
[email protected]

I am unable to locate available TTY contact information for customer service with Credit One Bank. I am very frustrated that a large company such as yours does not easily provide information for persons with hearing disabilities. Please make available a TTY phone number or other acccessible means so, that I may have the ability to manage my account.

I need assistance with a Credit Card Replacement for a lost card and also need to update my mailing address and phone number.

Nicolas Vasquez
Credit One Bank
-
transaction made on 1/24/18
To Whom it may be concern

My name is Mason Alesia
I have a credit card with your company, I was applying for a job with
United States Postal Service, was trying to purchase a Kit so I may
study for a test with the Postal Service, when checking my payment was
taken by a company that have nothing to due with the Post Office
the company is call USPS.JOB.COM, when contacting the United States
Postal Service I was informed that this company have nothing to due
with them. this item posted to my card on
1/24/18
reference # 2469029D70FVFLNTM
800295429 800-43-9
Amount-43.99

I was told to contact my credit card company, please I need your help

Thank you,

Alesia Mason
PS: YOU MAY CONTACT ME AT 561 767-5015
1548 WEST 36th St
Riviera Beach, Fla 33404
Credit One Bank
-
credit card
This company is so screwed up. Both my husband and myself had their credit card and we cannot access the Website. Internet Explorer will not access their site to pay our bills even if you press the ALLOW sign. They have some type of code that will not open the site. If you pay by phone they charge you $9.95! I sent them a message yesterday on their site on Facebook but have not got an answer. I called them and the gentleman I spoke with could not correct English and the connection was horrible. I have had this card for over year and it has been a problem all along with logging in. I do not get paper bills so I have to pay by the internet. Not a good site and not a good bank!
Credit One Bank
-
website
The website has been down for at least 3 weeks that I know of. Today is 12/28/17 and it still remains down. No notice or email update received. Yet, I did receive an email this morning prompting me to pay my bill online. Website down! Unprofessional and inept. Also very irritated that you have to go through REQUIRED prompts every single time wanting them to update the design of your card at a fee or some other service at a fee, even though you decline each time it prompts every SINGLE time you access the page.
Credit One Bank
-
credit card
I have been using your credit card for years and never had a problem and added the additional fee for the benefit in case I get injured and cant make a payment for up to six months which is costing me more. I make my payments on time every month. Have never missed a payment except once when I was sick and asked for an extension. I either pay it early or pay more than the minimum. I paid my bill which was for 50.00 on Dec. 4th being as it is the holiday I paid it early and paid more. Now I am being told that your billing cycle is the 5th. of the month so that payment counted for November which I already paid and now they say the 60.00 I paid Dec. 4th. doesn't count for this month so I still owe you another 50.00. I do not have another 50.00. I am on disability and it is the holiday my extra money went to buying my grandchildren presents for Christmas. I have spoken to 3 separate supervisors who all have given me different answers. One said it would take 5 days to know, but no guarantees, so I called spoke to another and he said it would be off in 72 hours, that didn't work, now today the new supervisor says it takes 7-10 business days and the payment is due in 7 days. I originally called Dec. 18th. Help me out here please. All I want for Christmas is for my December payment of 60.00 to go towards December payment please. Thank you. Pamela Bean Merry Christmas.
Credit One Bank
-
credit card
they sent an approval notice to my home address which stated I was approved for a $1500.00 credit limit.I filled it out online only to get for $400.00
credit limit which is actually only $325.00 due to them subtracting a $75.00 fee and then sending a billing statement to my home address stating that I need to pay the balance or 25 a month by Jan 1-2018..How can they make you pay a balance on a credit card statement when the credit card was never activated.I will NOT and I refuse to pay this! It is unlawful and against the law to charge a person for something thats not even active.No wonder why they are getting smacked with so many lawsuits..I want this card that has not been activated by me cancelled out ( entire account) and I also want proof that it has been cancelled
Credit One Bank
-
$78. charge $300 limit report to credit bureau 13 days receiving card
Hello,
I spoke with a CreditOne Bank Credit Specialist about the New Card I recieved to build additional credit to my good credit history.

Upon recieving the New Card I was granted a $300. limit but charged $78. Fee right off top, Along with my $40. spendings, The Card was reported as having a 41% Spending amount on it in 13 Days without giving me sufficient time to make a payment before the first Report to the Credit Bureaus when they approved me on November 20th, That alone caused me Credit score to go from 653 to 554 due to the Fast Report.

CreditOne Bank Specialist Advised me for "New Card Holder Customers" they DO NOT Report to the Consumer Credit Bureaus until a 30 to 60 Day period has taken placed.

I am requesting for my first consumer report be removed and reported in a timely maner as Company Policies report in the 30 to 60 day time frame to give me the appropiate time to make and continue making good payment history as a "New Card Holder"

Sincerely: Mr. Isaac D. Saddler
Tel. # (919) 798-6099
Credit One Bank
-
credit card fraud
MY name is Brenda Rodriguez and I'm sending this message because I called capital one fraud and told them about a phone call I received regarding a lower interest rate from someone claiming to be from your company. The phone # they called from is 1-203-854-1154.When I called the # back it was disconnected.They wanted the expiration date on my card and I wouldn't give it.I also didn't verify my acct #.I just want to make sure my accts.are not used by anyone else. Thank you
Credit One Bank
-
they cancelled my account saying they returned my payment.
On the 8th of November I paid Credit One Card my payment of $25 and was confirmed, Then on the 16th I received notice that Credit One did not receive the confirmed payment and now I needed to pay $50 this was paid again and confirmed again. Then I get this letter in the mail saying they returned the first payment of $25 due to unable to locate. My question is if you cannot locate my account where did you return the payment? But wait there is more, the last sentence in the letter I received today was advising me that there was a returned payment of $25 and if there are any future returns would result in account closure Do you even have to ask, the day I receive this letter, I check my account and sure enough it is closed. This is unacceptable and will not be tolerated. The best resolution to this matter would be to just shake hands on it and I will never do business with them again. Their part is they will not try to collect on the closed account. From this day forward it will be like we never did business together. No turning me over to collections or any repercussion's to my credit score Because I was paying my bill on time and was not given the consideration of explanation. My Packard is with my employer and I assure you it is locatable. There is no excuse for not handling my account properly and here at the start of holiday season. Shame on Credit One for being so callous.
We are here to help
16 years' experience in successful complaint resolution
Each complaint is handled individually by highly qualified experts
Honest and unbiased reviews
Last but not least, all our services are absolutely free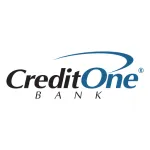 Credit One Bank contacts