Flagstar Bank complaints
87
Flagstar Bank
-
Mortgage
So my nightmare started when my mortgage was sold to the worst mortgage company i have ever deal with, Flagstar Bank.

Flagstar began to send me letters about an extra charge on my insurance policy telling me that i needed to pay the extra money out of pocket (my insurance gets pay thru my escrow account). I called the insurance to make sure they had all the information from the new mortgage company but i guess it was some type of disconnection/miscommunication in between the 2 that i was supposed to fix..? the time came that my policy was due for renewal but still the insurance company and the mortgage company were not communicated and my property ended up being without insurance coverage for 2 months (Mid Feb to mid Apr). Now (6/23) Flagstar is charging me with and insurance policy to cover those 2 months with the outraging amount of almost $500 (my annual policy is not even $1000) because apparently i was supposed to do their job and notified the insurance company (which i did, but i guess didn't work). AVOID FLAGSTAR BANK at all cost, it will cost you time, extra money and some headaches if you have your mortgage with them! They are thieves in disguise!
Desired outcome: I'll refinance when the interest are more favorable to me so i don't have to work with Flagstar anymore.
Flagstar Bank
-
Mortgage
I waited over a year with many calls for multiple hours for a loan modification. In the middle they transferred me to Community loans to complete the modification, which they did and I made two payments (with proof from bank, which have been submitted to them) just to get transferred back to Flagstar for them to say we cant see the payments made to community. When transfer first went through I called Flagstar to verify they could see the payments which they said they could but it would take up to 60 days to reflect properly on my loans, now magically they can't see the payments and community loans who Flagstar transferred me is out of business conveniently. Flagstars customer service has been terrrible and rude. I have been on hold for hours at a time trying to clear up their mess up and no one knows how or who to speak with to correct this. I am starting to believe this whole modification was a scam on Flagstars part and will be reporting to all avenues possible.
Desired outcome: Proper payments posted and stop reporting me as late when I am not.
This review was chosen algorithmically as the most valued customer feedback.
Mr. Matthew Carlos, Branch Manager is on the Board of the Victor Valley Community Services Council. 1. He is using Desert Community Bank letterhead to address his Victor Valley Community Services Council Board activities. 2. He took retaliatory action against the sitting Board President because she refuses to support the Victor Valley Community Service...
Read full review of Flagstar Bank
This review was chosen algorithmically as the most valued customer feedback.
I just discovered Flagstar bank increased my mortgage in February of this year without bothering to tell me and are now charging me late fees for something I never agreed to or was informed of! I called the bank and they refuse to take the late fees off, they don't know if they told me of the increase. Initially, Flagstar bank said they didn't have my...
Read full review of Flagstar Bank
Flagstar Bank
-
Boat loan nightmare
The dealership finance department signed us up with Flagstar Bank for our boat loan. We checked on insurance before purchasing the boat and lined everything out like we always do before a big purchase. We were requested by Flagstar Bank to provide an insurance binder. We did comply and sent our insurance binder in, declaration in, asked the agency to send one in, everything. After repeated request from them saying we have not complied by providing insurance on the boat and multiple documents sent to them and from our insurance agency they somehow have decided to add their own insurance to my loan and adjust my monthly payment! This should be against the law. We have provided everything they have asked for multiple times. We have communicated over and over only to get this notification in the mail. I have statements for the insurance monthly bill, binder of coverage, declaration, and my insurance agent as proof.
This review was chosen algorithmically as the most valued customer feedback.
We applied for a loan modification, signed documents but we decided to sell our house and we didn't go through the modification. A week before our sale closing, we found out there is about $28,000 lien against our property for the modification we didn't finalize. After talking to several reps for a week trying to find out what is going on, we find out...
Read full review of Flagstar Bank
Flagstar Bank
-
Service valued
Friday 3/18/2022

It was about 2 pm and I went to the Flagstar at 1000 E. Dupont and ask to see a banker. The teller said they were with other customers. About 20 min later a woman came in and said she had an appointment with certain banker. He came directly out, so he was not with customer. Another 5 min. a lady maybe manager steps out says I could make an appointment or wait on other banker to come from lunch. I tell her no thank you and leave.

Today 3/22/2022

I try a different Flagstar at 5525 St Joe Rd. The bank teller took care of connecting my checking and savings in lest 10 minutes.

Why is there such a difference in one bank valuing this customer and the other who did not.
Desired outcome: I would like bank on Dupont to be called out and corrected how to treat customers. If I am not welcome, I am happy to do my banking with another Bank.
Flagstar Bank
-
This bank buys loans, refuses payment, so they can take over your property
This bank is so unethical it is frightening. They should do business in North Korea or Venezuela, not the United States.

They bought three mortgages of mine. I set up all three for auto pay. One did not go through.

They did not tell me but sent me a letter asking if I wanted forebeareance. They keep asking that *because they want to give forebearance so there will be a default.*

I paid over the phone. Then I attempted again to set up autopay. Nope.

I tried a wire. They rejected it.

I then sent a check and again paid over the phone. They took all those payments but kept asking if I wanted forebearance.

They REFUSED to let me set up autopay.

Now they refuse ANY payment but they want me to take forebearance, again so they can take the property.

I have done everything I can to pay these people and they now say I must pay in cash or they will issue a default.

For real. DO NOT DO BUSINESS WITH THIS BANK. Corrupt does not begin to describe therm.
Desired outcome: Let me PAY! Let me set up autopay like any other legitimate bank would.
This review was chosen algorithmically as the most valued customer feedback.
Flagstar bought our original loan in 2018 and recently we wanted to pay-off or paydown the mortgage. This the last week of January we asked for a payoff on the loan to be sent by mail for February 7, 2022, otherwise their ridiculous policy now supposedly states they must charge $30 to provide this via e-mail or over the phone. I called again on the 7th a...
Read full review of Flagstar Bank
Flagstar Bank
-
Loss drafts department
To whom this may concern,

the series of events that have taken place with my insurance claim with flagstar has been the most despairing experiences in my entire history of being a customer to any professional establishment.

Please pull all records of calls on my account as i will be turning over to an attorney in the coming days.

1. I have been displaced from my home since july 30th 2021 due to major and consistent negligence on behalf of flagstar banks insurance claims department. Employees who answer these calls are untrained, afraid to make any movements on claims without a supervisor with fear ofbeing reprimanded. As was just told by a representative on 1/5/2022 at 3:13pm central time i had been on one call with flagstar for 1-hour 10-minutes. The call started at

2. I have been displaced from my home since july 30th 2021 after filing a claim after storm damage in may 2021 that made my home inhabitable.

3. Due to flagstar bank holding my insurance company money and poorly trained advisors who work in this department, my home has been sitting for 4 months with little to no work being done at all as of january 5th 2022.

4. My home was deemed inhabitable due to damage since may 10, 2021.This was the day i made my first call to flagstar asking them what to do. I was poorly misiinformed to mail only the initial adjuster report and the check and that they would endorse it for repairs the full amount since it was under 40k. Pull call record for details.

5. The check was then randomly mailed back to me on july 7th 2021 with no notice, stating that i had not endorsed the check and resulting that i was misadvised by the representtive on may 10th.

6. I was then told that there were many more items that i needed to send in and not just the adjuster report and the check. This did not happen until i called in again in mid july. This process was very different from what i was told initially over 45 days into the claim process.

7. Juy 29th i sent the check back endorsed along with all affidavits that were requested. I them had to move out of my after fighting with flagstar week after week since august of 2021, the only amount that has been gven to complete my damaged homes repairs as of today is $17k out of a $69k in approved repairs from my insurance company, of which flagstar holds the check for while i pay out of pocket daily for hotels and pet living expenses during the holidays and winter weather while having to move from one hotelto the next based on affordability. This is unacceptable.

8. I had to pay $5k out of pocket and was reimbursed that amount.

9. From august -december of 2021 flagstar has sent inspectors out 4 times only to get the same inspector report of which they have not been willing to share with me the customer. Each time stating that the results were under the percentage of repairs needed to release the rest of the amount to continue repairs.

10. The inspector comes out and says that repairs must be 80% complete. Not one of the flagstar represenatives have been able to explain the details of what that truly means after over 20 phone calls.

11. The answer they give me is that its based on adjuster report of which no one has been able to break down.

12. Each time i call, after over 30 p]hone calls to flagstar i reach another inexperienced representative who is afraid to make any move with out speaking to a supervisor.

13. There is only one occurance out of over 30 calls that an actual managaer or supervisor has ever been availble.

14. In order to speak to a supervisor in the insurance claims department (one of the most important departments within a mortgage company) the customer must make a request and wait 2-3 days for a return call. So called supetvisors are the only individuals that remotely understand what they are doing fully and return calls all times of the night. I have received call backs at 8pm-9pm on a saturday night.

15. They do not leave messages.

16. The supervisors promise that they will be your contact person and to reach out if you need anything and not one time has anyone of them been able to give a direct phone number. They are not reachable by extension. They are not reachable by the 800-number. They also send emails that have not contact informaton and is not once been responded to since july 2021. I have record of every single email that i have received no response from in any way.

17. I have recently incurred daily expenses living olutside my home at the fault of flagstar. My insurance company has been a pleasure to work with but flagstars negligence has me out on the street. I will be getting an attorney for these expenses being wrongly caused because you guys are just now tellng me on december 20th that your representtives overlooked very important information after 0ver 30 calls, 5 months and 20 or more supervisor call backs.

18. I was informed by a supervisor sharanda johnson that no one had ever asked for the full adjuster report or mentioned that they did not see it in the file or that none of the numbers matched. These folks were basing my entire claim on one part of the claim which was the roof only that was sent to them in the beginningm of may. No one was knowledgable enough to see that they were basing an inspection for an entire house off of an adjuster's report that was only for a roof!

19. Flagstar must release the rest of my funds to complete repairs on my home and reimburse any and all expenses incurred living outside my home for the time period that they have held my insurance money.

20. Flagstar currently has $30, 000 of my insurance money that they have yet to release and i am still out of my home because of no funds to complete the repairs!
Desired outcome: SEND ALL OF MY MONEY AND PAY FOR EXPENSES AND MEDICAL BILLS FOR BEING OUT OF MY HOME DUE TO THEIR NEGLIGENCE.
This review was chosen algorithmically as the most valued customer feedback.
FG is my current mtg holder. Not by choice. I decided to do a refi through FG assuming it would be quick and easy considering they already hold my loan. It took them 3 mos to close. They would ask for a document. I would immediately give it to them and then a week would go by and then they would ask for another doc and so on. Then because they were taking...
Read full review of Flagstar Bank
This review was chosen algorithmically as the most valued customer feedback.
I had never heard of Flagstar until Better Mortgage sold my loan to them. Flagstar has horrible customer service. The loss draft department is the worst. They are inhumane, inconsiderate and lack people skills. I paid to send my insurance check next day with delivery confirmation. They held the check for : days when I know Michael signed for it. I sent my...
Read full review of Flagstar Bank
Flagstar Bank
-
home mortage
We have been trying to refinance for months and we kept getting
conflicting information about what FG needed from us to process
our application - we went through the whole thing twice. I posted
a BBB complaint and got a number to call which was just a
generic CS number, and no one ever called us back. Now they
denied our refinance application and send a debt collector to our
door on a Saturday - we're refinancing with someone else, and
we've been on the mortgage deferral program, so we owe them
nothing
Desired outcome: contact by the business
Flagstar Bank
-
Notice of Lender-Placed Hazard Insurance
We refinanced our mortgage through Flagstar Bank in December 2020. Our homeowners insurance policy was not affected with the refi and proof of hazard insurance was provided to Flagstar during the closing in December.
Fast forward to May when we received a letter stating our hazard insurance lapsed from December 2020 through April 2021. Flagstar required proof of insurance or else they would purchase a policy for us. After several hours on the phone with Flagstar during a phone call on May 13, 2021, Customer Service Rep Melissa informed me she was able to verify with Homesite (our insurance provider) that we did have active insurance.
Imagine my shock and disbelief when I received a letter today stating Flagstar charged me $818.50 for hazard insurance for a lapse in coverage from December 2020 through April 2021. Their actions are not only incompetent, their also criminal. They allowed a security breach sending my personal information including my social security number to be accessed on the dark web and all I got was a "Gee, we're sorry. Here's some credit monitoring for free". This joke of a bank needs to be shut down!
Desired outcome: Refund my $818.50, send me an apology letter and monetary compensation for the hours wasted on their mistake.
Flagstar Bank
-
Home refinance
I am in the process of doing a home refinance with Flagstar. My current loan is not with Flagstar. I started the process at the end of October and it is still not ready to close on. I have friends who refinanced with another company and they closed in 60 days. This is ridiculous, a refinance should not take this long. Also, the communication is terrible.
Colleen Vogel
586 419 5132
Desired outcome: Get the loan closed tomorrow
Flagstar Bank
-
Bank Account
I've been a customer at flagstar for over ten years and this last year has been hell! I moved to a new neighborhood and the branch by my new house was the branch in Eastpointe mi. I've had so many problems at this branch but this last straw was they went back from a deposit I had months ago and told me it couldn't go in my account. I was told by the branch manager that I had until Thursday to get it all straightened out and they placed a hold on my account . I check my online banking and they have sent all my money from my account back to the senders. I've got bills and other things coming out of this account they didn't care. I've got checks that are directly deposited that didn't matter. This is the worst bank ever! The branch I use to go to I never had any problems that's why I've been with them so long. Needless to say they closed my account and won't give me the money that's left in my account. HORRIBLE HORRIBLE SERVICE!
Flagstar Bank
-
Unable to obtain a lien release from flagstar bank although they verify by phone that no lien should exist on my title for my primary residence.
The title to my primary residence shows a lien due to Flagstar Bank in the amount of $62, 000. That amount was reassigned to Chase Bank in April, 2002 who now holds the mortgage on a separate property I own. I have spoken with Flagstar Payoff Dept several times since mid-November and am told that they only retain records for 7 years so therefore they can't send a document stating that nothing is owed to Flagstar. They can pull it up and see the transaction and verify that there should be no lien but they won't send me documentation of that, even in just the form a letter. I'm told 'that's not the way it's done'. They have a copy of the title search and won't respond or contact the title company to have the lien removed. I was told by two people that only Chase Bank could do that even though the lien isn't for Chase. All I want is for Flagstar to help me clear this title. Am I going to have to hire an attorney to have this done? It doesn't seem like an unreasonable request.
Flagstar Bank
-
Mortgage payments
There is not a transparent way of escalating concerns about Flagstar practices on the website, and your customer service folks are either not empowered to handle such things or not available to handle such things.

I do not like there has been a change in the way Flagstar accepts it's mortgage payments, and without notification to the customers that such a change was taking place and when. I have been paying my mortgage with Flagstar for over two years and have always had options of submitting my payment through multiple accounts. Now that option is no longer available. I feel with that option taken away is the bank's way to bully customers into paying Flagstar's vendor's $15 convenience fee. Why do customers have to pay a fee for our payments to be accepted/submitted? I am certain you can appreciate customers in this time of crisis do not just arbitrarily have money to hand out just because. Is that how customer service is managed in the mortgage department?

I respectfully request you consider reinstating the previous payment options for customers. Most customers want to pay and pay timely AND without a lot of hassle. Flagstar HAD it right.
Flagstar Bank
-
Escrow check
We recently sold our home with January and closed our escrow account with Flagstar. After many issues, we were finally sent a check. A few weeks ago, we received another check close to $700. We called to see what this 'miscellaneous escrow' check was and they stated it was valid and to go ahead and cash it which we did. Today we received a call stating this check was sent to us in error and we need to pay it back. My husband, being the kind person he is, paid it back even though we have already spent that money and now my family will have to suffer, going without basic necessities for the next couple weeks, because of Flagstar's mistakes. Amid a pandemic, this type of error is unacceptable. We are very distraught with how things have been handled and will not recommend this bank to anyone, in fact, I will go out of my way to make sure they know how awful this company handles 'business errors.' No apology, no remorse, just give me money. I will be pursuing this further in hopes to aid other people fair warning.
Flagstar Bank
-
Closed escrow account
We recently had service through Flagstar Bank as an escrow company. When our home sold, we were to be issued a check from escrow. It has been over 6 weeks, and we have received no check. Throughout these 6 weeks, we have attempted to contact and correct any errors made which has led to confusion and false information. This has been very frustrating and not a very pleasant experience. The agents we have spoken to were abrupt and unapologetic or sympathetic. At the current moment, we would not recommend flagstar as an adequate service.
We are here to help
16 years' experience in successful complaint resolution
Each complaint is handled individually by highly qualified experts
Honest and unbiased reviews
Last but not least, all our services are absolutely free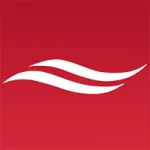 Flagstar Bank contacts