CenturyLink complaints
655
This review was chosen algorithmically as the most valued customer feedback.
I shocked for bills and auto pay that make me scared why they threat me but I didn't know that found bills itemsize but I don't agree that offer discount didn't remove cause too many three phone line, two internet after big billed to hurt me but I don't want to autopay cause my low income for disability if happen cause not food that fear. I called different...
Read full review of CenturyLink
CenturyLink
-
try to work with the company and be punished!
I have been a CenturyLink customer for over 10 years. I was promised when I changed locations that my internet speed was going to be 20mbps but when they got there, they said sorry it would only be 7mbps. I thought it was a good company and I tried to work with them, but after a few months, I realized that it was not going to work. They told me there was nothing they could do but said I should try to add a second internet connection to the company and see if that would do it. I did so and tried to work with that as well. After a 9 months of trying to make it work, it is just not working. I tried to get them to discontinue or at least split the cost of the termination fee with me and they said that since I had had it for so long that they would not waive or reduce the fee, even tough I had been a loyal customer for so long. So basically trying to work with them and trying to make it work has basically caused me to be punished. They are a despicable company and I will never use them again. No wonder the phone companies are becoming dinosaurs...let them be extinct !
This review was chosen algorithmically as the most valued customer feedback.
Why am i paying for supposedly "High Speed Internet" when i'm only getting 226kb Per Second !! This is outrageous . it says that I should be getting around 20 Mbs when in reality i'm getting 10x lower than that. I have no idea why it says 1.8Mbs next to 226kbs, but in reality i get around 200kbs on almost every download, and around in the daytime it hit...
Read full review of CenturyLink
CenturyLink
-
can not fix internet drop off
About two months ago we experienced internet issues. We had to always reset the modem finally called Century Link and received a new modem. Once we installed the modem our wireless stopped working. Called again and again another modem arrived, still no wireless finally decided to get a linksys and century ink would let the linksys work right. Finally, got an appointment for e tech he made our line go directly to our house and finally it worked. Until about two weeks ago and now the wireless is fine but the internet drops off every half our or so, so what did they do send out another tech and he did the same thing he isolated outer line but I thought the other tech did that. Then two days later Internet dropped again and again and again. Called and oh we will send you a new modem. Installed the new modem a day later dropping again. Called again today and now another tech is coming out. This has been ridiculous. Probably going back to xfinity. On a positive note I called century link customer service and they gave me a 120.00 credit. However, this is still rediculous
CenturyLink
-
incredibly poor service
Yes, this is a long complaint. The bottom line is that after jumping through every hoop CenturyLink has put in my path, my elderly mother still does not have phone service more than two week after I started the process of trying to get her a landline in her new apartment. CenturyLink has bungled this every step of the way, and they deserved to be first on the list of most disliked companies in the US. Here is my story: Needing to set up phone service for my elderly mother, I communicated with CenturyLink via their LiveChat desk and came away feeling relatively good about the experience even though it had taken about 90 minutes. My mother's phone line was to be activated on May 4 by 5 pm a few days after my call. This is the point where things began to go south even though On May 4 I thought the phone was working as I got a dial tone and could call out. On May 5 (after I had returned to my own home) my brother tried to call my mother on her new phone. The number did not work. At this point, I checked the emails from CenturyLink and found the account number did not match the number we had been assigned. I gave my brother the phone number from the account number to try, and that number did not work either. My niece then went to my mother's apartment and reported that the phone worked but that the number on it was yet a third number. The following day, that number no longer worked and upon checking yet again, my niece reported the line was dead. Next I called CenturyLink as I was now in my home state, not with my mother. First of all, I must report that it is extremely aggravating to work ones way though their answering system when calling from a phone with an area code that is not served by CenturyLink. After several false starts, I finally talked to a representative who, due to "a slow computer system, " was unable to find any information about my mother's order. She promised to call me back in 10 minutes. Ninety minutes later, I had to leave for a medical appointment, and when she called back later in the day and left a message, I did not bother to return the call as my niece and mother were going to be out of town for a few days. I initiated another LiveChat with CenturyLink on May 13 after both my niece and mother had returned home. I wanted to have a transcript of this conversation. During the course of our 3-hour chat as I was looking through the paperwork from previous discussions, it became apparent that even though in the first chat we all agreed the service was in one town, the service address was located in another town many miles from my mother (perhaps due to the fact that the first agent neglected to add the apartment number to my mother's address). At this point, the new agent said she would cancel the original order and start the process over for my mother. Except that during the process, because my mother was there and I was here (CenturyLink could not reach my mother by phone since due to their ineptitude my mother does not have a phone), the phone would have to be in my name. That is all well and good except for the fact that my credit has been locked for over 10 years. I realized during this process that I can drive a brand new car off a lot with much more ease than getting a phone line from CenturyLink (also, much more difficult than it was to get my cell phone from Verizon). And even though we had obviously gone through this process with my mother or there would not have been an order for CenturyLink to cancel, it had to be in my name since (Catch 22) there was no way to contact my mother by phone for her permission to put the account in her name. And there was no way for the agent to research the CenturyLink account my parents had in Arizona for at least 25 years even though when I closed that account in December the CenturyLink agent I spoke to then was eager to establish service for my mother in another location. I honestly have trouble believing that one, but their agents are skilled at sticking to the script. I gave up. After telling the agent I would open Experian and after doing so, she reported back that my credit was still locked. I reiterated I had opened Experian online and that it should be available. Then she checked again and reported that CenturyLink only uses TransUnion. (Why isn't that factoid in the script? Am I in the Twilight Zone?) By that point, having been online for close to three hours and late for an appointment, we agreed I would search for the TransUnion information, open that, and get back to her in the morning. She gave me an email address and told me she was available from 9-6 Mountain Time. The following morning I opened TransUnion (I'm spending $5 each time I open one of these accounts and leaving myself vulnerable to identity theft) and sent an email. It was close to two hours after the open window when I heard back from the agent. She apologized and said she had been in a meeting - was this not on her calendar when she gave me the times she would be available? We finally got everything set up, and she had agreed to look for the original number I had been assigned. When it was all printed out, I noticed the phone number was not the one we had been assigned originally. She failed to mention this, most likely afraid to confess that in all this mess they had reassigned MY phone number. But the phone was supposed to be activated by 5 pm on May 15. In point of fact, I now have an email from CenturyLink indicating the service order has been completed. HOWEVER, my niece reported this morning (May 16) that she has been to the apartment and the phone is still not connected. From other reviews of CenturyLink, I am obviously not the only one who has issues with this company. While their agents are unfailingly polite and upbeat, the lack of accuracy in providing service is appalling, and I am convinced CenturyLink is run by micromanagers who insist that one script will work for each situation. That being said, the $25 rebate on the first bill that was offered to me by the agent after I groused about having to pay to get my credit unlocked when my mother's had already been run the first time around is not enough to make up for the fact that I have spent in total nearly an entire day trying to get a phone connected for my elderly, hearing-impared, low-income mother. And to top it off, her phone STILL DOES NOT WORK. And the number that was promised to me the first time around has been given to someone who does not care what number they have. As I am totally convinced CenturyLink does not care for their landline customers as they are locked in on service providers.
The complaint has been investigated and resolved to the customer's satisfaction.
CenturyLink has left an official reply on this complaint.
CenturyLink
-
poor internet service
We signed up for Internet Service. We were off-line more than on. It took a least one call a day every day to trouble shoot. Some technicians were not able to solve the problem and told us that the lines in our area were "old" Other techs were helpful, and got us connected for a couple of hours.

Over-charged for services. Had to call several times to resolve the billing. Finally cancelled the service and went back to Cox.
We thought that all had been resolved and we were through with Century Link. However, we just got a bill for $183 after cancelling service two months ago. I will need to deal with Customer Service (?) on Monday.

Use this company only if it is your ONLY option. Pen and quill or smoke signals would be less frustrating.
Resolved
The complaint has been investigated and resolved to the customer's satisfaction.
CenturyLink
-
returned modem, cl says didn't get it, credit score took a dive
I canceled service in Oct 2013. I sent the leased DSL modem back with prepaid shipping label. I just happened to check credit report this morning, 4/7/2015, and it showed a derogatory mark which tanked my credit score. Turns out it's from Centurylink's modem, which they claim they didn't receive. It's been 1.5 years and I no longer have the shipping label or tracking number, so there's nothing I can provide to prove my case.

Centurylink didn't send me a bill, they didn't attempt to contact me, they didn't even put it in delinquent status -- my credit report from Oct 2014 is clean. The first I learned CL thinks I owe money was when I checked my report this morning.

I've spent hours on the phone this morning with CL, getting shuffled around by people who think I need to talk with tech support, to people who say there is no collections dept, to people who say they are the collections dept, just trying to settle this. All I want is to settle the account and get it off my credit report.
Just was on phone with their financial dept again. They confirmed they did not bill me at any time for the modem, agreed to credit me for that, and agreed to notify the collection agencies that the debt is null and void.

I'll check back here next time the credit reports verify to mark this if it is resolved.
CenturyLink
-
lousy service
Today the internet service was down more than seven hours. When you the company is like calling some of government numbers. The number does not and if get lucky your call would be rotated to South East Asia. I have never been so humiliated with this company than any other company in my life. I was going to change to Cox Communication but heard so many bad reports about them that I decided to stay put for the time being. I am entertaining the thought to file a suit in Federal Court for so many violations that it is not funny. I suggest stay far from this lousy company. Thanks;
Pissed off customer .
CenturyLink
-
worst isp ever - exorbitant rates & horrible service
Unfortunately, I had no other options for internet service providers, so I used CenturyLink DSL. This was by far the worst experience I've ever had with an ISP. They nickel & dime you every chance they get. I hate the fact that I was locked into a 1 to 2 year contract, and at the end of the contract, my monthly charge would go from an extremely high rate of around $45/month to $71/month (for 6 mb/s internet speed). They don't even bother warning you that your already exorbitant rate is about to go up even higher in hopes that you won't notice for a couple of months. I was supposed to be getting 6 mb/s, but most of the time, it ranged between 0 and 2 mb/s; and I had to reset my modem about once every few days.

When I finally had another option, I switched. When I disconnected my service, 6 days into the next month, they told me I owed them $46 for 6 days of service and DISCONNECTION FEES! I had never heard of disconnection fees before. I hope I never have to deal with them again.
The complaint has been investigated and resolved to the customer's satisfaction.
CenturyLink has left an official reply on this complaint.
This review was chosen algorithmically as the most valued customer feedback.
I moved in Nov. 2013 and cancelled my service with Centurylink. I used the prepaid shipping label to return the modem. Six months later, I received a collections letter billing me for the modem. Since I moved 1400 miles away, I had no idea where the tracking label ended up. I'm out $100 for a fraudulent charge. I will NEVER be a Centurylink customer again.
Read full review of CenturyLink
CenturyLink
-
Unsolicited call(s)
Received call from 443-304-6218. Asked for my name, provided their own (assumed) fake name, and inquired about a resume/job application. Received something similar in the form of a text a few weeks ago.

Motive is really unclear as one would assume it's a scam, but they don't seem particularly motivated to actually get anything out of it, and other, similar reports describe juvenile, petulant, or just generally odd behavior.

In the text I received before, though I'm unsure if it is directly related to this person/people/company, and this call, the sender asked to verify my address, which was accurate, and their reference to job applications/resumes was also relevant, as I was sending out quite a lot of those, and many online applications make use of third party companies, and their own application processes. So, I'm under the impression that my information was sold to some shady buyers, but the type of behavior exhibited is really odd.
CenturyLink
-
phone line dead for two weeks
I am 73 years old and my husband is 69 and for two weeks we have unable to call 911 in case of an emergency because Century Link repairman refuse to come out to my home to fix my phone. My line is dead and my phone has been routed to another line and when someone calls it rings and rings. It does not ring in our home so it is ringing in one of the vacant homes out here and the telephone company will not believe me. I live four miles from the nearest neighbor and cell service does not work out here. All of the homes within a four mile radius of us are vacant. I have satellite internet service so I have been in contact with Century Link daily and they keep telling me a repairman has come out here Jan. 2 and Jan. 6 and fixed the phone. We have been waiting for two weeks for a repairman to come out here so he can see the line is dead at the box on the telephone pole on our property. No one has been out here because we put tape on the box and it hasn't been removed and there are no tire tracks in our driveway

A few months ago our neighbors phone was plugged into our line and his phone was dead and we were getting his calls and our phone was ringing and ringing again in someone else's home. It took a week to get the repairman out here so we could prove it to him. Once he tested our box and saw with his own eyes that the neighbor's phone was hooked to our line, he retraced the lines and found our phone line and put it in the right place and the neighbor's phone in the right line. Now it has happened again. When the Century Link repairman tests our line from their office it tests fine because the lines are crossed. So they won't come out here. Yet, we have agreed to pay them to fix it even it is coming from our home, which we know it is not, because the line is dead at the box. They refuse to help us and we fear for our lives. If we have a medical emergency, fire or intruders in our home, we will be unable to summon for help without a telephone.
CenturyLink
-
early termination fee
I responded to the flyer in my mailbox and signed up for the internet service which has never worked from the day one, Called CenturyLink many times to resolve the issue but the issue remains and was never fixed, Last time when they took $5 off the bill and I was promised improved service, but without any improvement my internet still doesn't work after 10 months of service, finally when I decided to call CenturyLink back to cancel the service I was told that I will have to pay $400 early termination fee for the product which never worked right from the day one and I was threatened that they will turn this account to the collection agency to ruin my credit history file...!. Very upset with these sales pressure and scamming me with the $400 early termination fee. I am going to file a complaint with the Indiana attorney general's office to resolve this issue.
The complaint has been investigated and resolved to the customer's satisfaction.
This review was chosen algorithmically as the most valued customer feedback.
I ordered service on Sept. 1. On that date, I spoke to a CenturyLink rep and said that I wanted bundled Internet and DirecTV. I was told that my Internet would be installed on Sept. 4 and DirecTV on the 7th. Once all of the CenturyLink details were finalized, she transferred me to another agent to complete the DirecTV account set-up. I was promised a...
Read full review of CenturyLink
CenturyLink
-
fraudulent billing
Brand new customer with Centurylink where I got the landline phone/Internet bundle advertised at $54.95. First bill came in at $75 for the bundle and a $50 charge for "Easy Number" which I didn't ask for. I've filed a complaint with the FCC and we need more of you people with complaints to do the same. Plus, someone with the time and means to start a class action suit against them. At the very least, PLEASE file a complaint with the FCC.
The complaint has been investigated and resolved to the customer's satisfaction.
This review was chosen algorithmically as the most valued customer feedback.
I was promised a $100 Visa reward card by Century Link to be in my hands on September 22, 2014 and no later than October 1, 2014. When it did not arrive, I called customer service speaking to Kylie on Oct. 7 who said I had to wait another two weeks. It still did not come. On October 17, I spoke to Russ at Century Link who passed me on to Ana. She told me...
Read full review of CenturyLink
CenturyLink
-
promised visa rewards card
Young man came to the door to sell us Centurylink Prism. Promised us $100 visa rewards card. As you can see from this copy/paste:

Submitted Date: 06-09-2014
Expected Delivery Date: 09-03-2014
08-09-2014 - Accepted

They waited two *months* to accept and then also failed to deliver on time. Centurylink says it's out of their hands and told me to call a 3rd party they refer to as "visa" (myprepaidcenter.com).

"Visa" said the card's in the mail. That lie is as old as the mail itiself. So I demanded they ship with a tracking number and give me that number as evidence that they are complying with their promise. They said (get this) they can't give out tracking numbers for "security reasons." AND they want ME to PAY $20 for the UPS service! I said, fine, make the card for $120 then instead of $100. But I refused to hang up without a tracking number and I'm still at it with them even now.

Don't bother calling 877-610-1075. You can't even start a call without a card number. Don't bother callng 1.800.831.1733. They'll say to call 877-610-1075...

There are at least 230 other complaints about this here and on two other sites!

All Centurylink and my prepaid center have done is stonewall me.
The complaint has been investigated and resolved to the customer's satisfaction.
CenturyLink
-
billing after cancellation
I called to cancel my service (I was moving, not to mention I had to call their tech support on average 2X a month due to extremely slow (10 min to load a page) internet or no service), and the first time, it seemed to be smooth sailing (aside from it taking 38 minutes to do the call). A few weeks passed, and I noticed on my bank statement that I was charged for another month. I called them back. After being on hold for 26 minutes (their average is 15-17 minute hold) I finally hung up as I needed to answer another call. Next time I tried, I was again on hold- this time only 7 minutes (They must have broken a company record!) and the operator said I was due to get my money back. I asked if I could get that information sent to me as a confirmation via email and she transferred me. Again on hold (I think 3 minutes), again had to go through the hoops of 'name, account #, service provided, last four of social, address'. This lady said I was justly charged and that I would not be getting money back, but my service had been cancelled. I again asked if I could get a confirmation email. She put me on hold. Next person said I should be getting about 2/3 of my money back. I AGAIN asked for a confirmation email, to which he stated the company does not provide those. I think it may be wise for customers to record their conversations with CenturyLink. As for me, I will not be doing business again.
Resolved
The complaint has been investigated and resolved to the customer's satisfaction.
The complaint has been investigated and resolved to the customer's satisfaction.
CenturyLink
-
mischrged every month
In October 2013, I was searching for Internet providers and comparing prices. I went to centurylink.com and started an online chat with one of their service representatives. The representative told me that I would pay $19.95/month for Internet and $29.99/month for Direct TV services, which would be setup and billed each month on my Century Link bill. She told me the total amount of my monthly bill would be $49.94 plus nominal taxes and fees.

My service began at the end of October 2013 and I received my first bill in November 2013. The total amount of my first bill was $187.43! A difference of over $100 from the price I was quoted! Naturally, I wanted to straighten everything out. I spent countless hours on the phone trying to get my monthly bill down to the amount I was quoted.

Fast forward to September 2014...the Internet portion of my bill has been whittled down to the quoted $19.95. BUT, the Direct TV portion of my bill remains at $56.99/month plus taxes and fees.

Century Link claims they cannot give me the price I was quoted, because Direct TV is not part of their company. "We just get the bill from them every month, and send it on to you..." They have told me to call Direct TV, to which I have answered, "why would I call Direct TV to get the price that was quoted to me by Century Link?" The promotion was a Century Link promotion, BUT now that it is time to give me the quoted price, Century Link won't do it, and claims that the only company that can get me this price is Direct TV.

So today I cancelled my Direct TV and Century Link service and switched to Charter Communications! I have never been refunded any money from Century Link regarding the overcharge of $27/month, which after 11 months, comes out to $292.00. On top of this, Direct TV is charging me an early cancellation fee of $260.00, yet I really had no choice but to cancel Direct TV services, as I was not going to continue to pay the wrong amount!

Both of these companies have had horrible customer service, but I place the blame on Century Link, as they were the company that quoted me the rates I was supposed to receive. My advice is to steer clear of Century Link! I have attached the chat window of the conversation I had with the Century Link representative.
Resolved
The complaint has been investigated and resolved to the customer's satisfaction.
CenturyLink
-
internet download drops off to 3or even.87mbps paying for 10
we are paying for 10 mbps it is not to bad in the morning but in the afternoon drops to 3mbps even down to .87 this really messes up watching a movie online, techs check over the phone and Internet and say everything is fine sorry but it is not fine no way should there be a drop that large even during peek traffic times this is a small town so there are not many users here . Never has a tech been sent to the house to check this out like many others we have no choice here Centurylink is it or we would be with someone else so far Centurylink has been no help . We would just like to get what we are paying for !
We are here to help
16 years' experience in successful complaint resolution
Each complaint is handled individually by highly qualified experts
Honest and unbiased reviews
Last but not least, all our services are absolutely free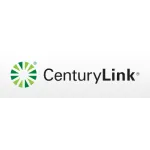 CenturyLink contacts