CenturyLink complaints
655
CenturyLink
-
super slow provider
I'm very disappointed with CenturyLink and really have no idea what am I paying for! Their Internet is super slow, it's impossible to watch anything and I can't even listen to music online, because there is not enough speed just to load a small song! Contacted them many times and they promised to take care of it, but they never did anything! Sometimes I even go to my friends place to download movies and music, because my provider is an absolute disaster. For example, when I try to load a show online it starts buffering and nothing happens! I'm not happy at all! Better choose another provider.
CenturyLink
-
internet+prism
just want to add to the multiple complaints about gross overcharging by Centurylink.In simple terms, they are ripping us off.
When we moved to seattle 3 months ago we signed up for internet and prism over the InternetChat on the centurylink website before we moved in.
On the day of the move the Centurylink tech's came along and after 3 hours they couldnt turn the service.
I had to do multiple follow up and correction in order to get the service up and running
Then we started getting our bills.
First of all the bills were incomprehensible and not correct to what we had been told our service would cost.
My Bundle service was 49.99 per month, but the 1st month's billing was incorrect.
I was told to call up Billing and Prism retention to correct this issue.
1st month they correct one billing for Internet and credited the amount but not the prism discount, 2nd month the same mistake and partial correction.
This was done so I would not cancel my services before the 30 day period.
In the 3rd month I was charged 87USD and was told the 1st 2 months were courtersy credit.
I dont understand a said chat transcript in black and white cannot be corrected by the billing retention Team
We have filed a complaint with the appropriate consumer agency and are looking into civil litigation.
Stay away from Centurylink.Our new neighbors--a number of them--warned us about Centurylink when we moved here. They were right.
Avoid Centurylink if you value truth, honesty, fair dealing--and your hard earned dollar.
This review was chosen algorithmically as the most valued customer feedback.
Before I moved, I contacted Centurylink about where to send the modem back. The lady said she would mail me a shipping label, but I did not get it before I left, so I contacted Centurylink about where I can mail it. I boxed the modem and mailed it to that address with my account number. Now I receive a bill ~4 months later for unreturned equipment...
Read full review of CenturyLink
CenturyLink
-
centurylink prism
Thinking this was a great deal I switched to prism with internet can't beat the price. Unfortunately you don't get service. Don't try to watch a show it will die in the middle of it. Dont try to buy a movie on demand it will die in the middle of it. I started to keep a log, I have had to reboot my dvr box 3/15, 3/17, 3/20. 3/22, 3/24, 3/26, 3/27 & 3/39 4/2 died in middle of movie I purchased on demand. I called and apparently this is normal. That was the response I got, "this is normal" ON WHAT PLANET IS THIS NORMAL I don't even get the service I am paying for. I am going to back to Directv I may be being overcharged with them but at least I know I will get good service.
This review was chosen algorithmically as the most valued customer feedback.
I live in a small town called starke florida know as called Bradford country Florida it's small town of people I'm paying for service getting 10meg for speed only I'm getting I don't live in a city area wear there is speed 1000% faster then DSL now anyway I had no choose go with it it's soo freaking slow get from 10meg sometimes down 4.0meg speed evening...
Read full review of CenturyLink
This review was chosen algorithmically as the most valued customer feedback.
This is a horrible, fraudulent company. If they call, do not pick up the phone, report them to 1800 do not call. Do not give them any information. They call me every single day on my private house number, even though I have blocked them several times, they find way around it. The government needs to look into this type of fraud scam. I have told them...
Read full review of CenturyLink
CenturyLink
-
an email expressing a change in my services
Iv'e been trying to get through somehow to obtain an auto pay with CenturyLink and was trying to get a new ID and password as neither items would work . That was yesterday. This morning I received an email informing me that I had requested a change to my CenturyLink services and that some high speed equipment would be delivered tomorrow! I just want to get set up for autopay:. I already had Internet with CenturyLink. I'm going to call this morning at 8:00 If I can reach anyone on a Sunday!
I did not order this and will refuse the delivery when I arrives on Monday.
This is very stressful to say theleast!
CenturyLink
-
overcharged for the last 6 months
I have always recommended CL over the other cable provider in the area because they had always had great Customer Service until recently.
First, you have to go through their robot answer system that does not understand Customer Service as a command, a far cry from the live person that used to answer the phone.
Secondly, you get to that person the robot sent your call to and they are not the department you need to speak with after 20 minutes on hold. So you are again transferred to wait again.
When I finally got a very nice lady on the line that promised to look into the $56 for a phone I don't have and over double the monthly charges($112 to $288) for Prism and Internet, I got cut off and could not get her back. So I called the same Number again and took another 15 minutes on hold. I finally got someone who could start to help me and then I had to talk to a resolution officer because she could not take off these outrageous charges.
I made calls every month for the last 6 months and not one person corrected my bill. The overages total over $400 and Now I am expected to pay for them. Please help !
CenturyLink
-
billing and poor customer service
I have been paying my internet with century link for quite some time now. Set it up with their employee, was told no issues would happen again. Today I called to see why they sent me a disconnect notice for internet service and they say I have to pay $132.00 due to a late pmt that went from $38.99 to about $45.00 and an extra $7.00 per month due to that ongoing late charge. They won't take this off the bill, and I am disabled. I also live on a tight budget and they want to set me up with payments. REALLY? Help stop these companies from helping themselves to your money. Complain.
This review was chosen algorithmically as the most valued customer feedback.
I've had three horrible experiences with centurylink. First of all let me say that before I retired I worked with the broadband development with qwest/kpmg venture and I am a master electrician with MCSE, CCNA, CNA Certs in computers so I have an expert's opinion as well. First horrible experience was with my mother's house with a mother in her 70s. I...
Read full review of CenturyLink
CenturyLink
-
internet speeds constantly being throttled
I have heard every level of excuse from this company, and every time they throttle my speeds down to 4mb/s. They have had to repair their weak infrastructure lines to my home twice, and I pay for a 8mb/s service and know it can get the full 8mb/s when they aren't throttling me. I have threatened to sue them and viola instant speed, yet after not following thru on my threat, they have again knocked my service speed down. Guess I actually need follow thru with that lawsuit than!
CenturyLink
-
internet service
We recently moved about 5 miles away from a home that we had Century Link internet service at 12 mbps. We have been told by Century Link that the fastest speed they can provide us at our new home is only 1.5 mbps. This is 2016 and to offer speeds that low in this day and age are unacceptable. They get away with it because the only other way to get internet in this area is through satellite which is actually worse. We can't even use wi-fi to make and receive calls at that speed. Checking email takes forever, forgetting trying to do a search. Streaming anything is impossible. Netflix can't even load a movie let alone play it.

Anyone have advice or are we screwed?
This review was chosen algorithmically as the most valued customer feedback.
I have been with Centurylink for 4 years. I have paid for 10 Mbps and have received 1.2 Mbps. I've been told that's ok because i'm paying for up to 10 Mbps. I have never even gotten close to that. They say in my area that's as good as it gets and they can't do anything about it. Why do I have pay for something I have never gotten. I live 3/4 of a mile from the city limits where the service is 10 Mbps.
Read full review of CenturyLink
CenturyLink
-
Debt owed
Received a call from this person--did not state who they where with only stated that I needed to call this number 866-376-9857, because of a legal matter case# 15-286702. After looking them up on the internet & seeing the scam/fraud issues that are being said about them I no intentions on calling them back. So be careful with 281-247-7362.
CenturyLink
-
vacation plan
We signed up for a CenturyLink account (basic phone service plus internet) because that's the ONLY reliable means of communication at the house in WI. We drive a semi cross country and are often away from home for weeks at a time. But when we're home, having phone & internet is critical.

When we signed up, no one offered or explained the Vacation Plan which would save us money we didn't need to be throwing away on service we weren't there to use. If they had offered this in the beginning, we wouldn't have ever gotten behind on our bill.

But freight was slow in the fall & winter. We fell behind on many bills, even though we were away from home from the last week in October until a week past New Year's. It was only because we asked if CL had such a program that we even found out about i it. As if it's a big secret that the company really hopes you won't find out about.

We wanted to work out a payment arrangement to get our bill caught up & so we called. We made arrangements to pay half of the the outstanding bill ( half being $202.00). And CL immediately suspended our service. We called, & it was restored, but 3 days later, the service was again suspended.

When we called again to discuss our bill, they told us that No they can't apply the plan retroactively, No, they won't apply the plan until the payments are current, and No, they can't check to see what amount of data or how many calls we had made during our absence. If Homeland Security can access records, you know Century Link can.

And why wouldn't they apply the Vacation Plan going forward while we're not home? They just want to squeeze us for all they can get. Other companies make adjustments on customers' bills for justifiable reasons. We have never asked Century Link to make any other concession, ever. You would think that as a good faith gesture, they could make an allowance even just one time.

Like I said, if we had known about this plan, we could have saved about $200-300 over the 3 months we were absent from home. Instead, for the cumulative 4 weeks we were there, we have the privilege of paying in excess of $500. And climbing, since CL refuses to apply the plan until they exact (extract) the full measure of blood.
This review was chosen algorithmically as the most valued customer feedback.
In May of 2014 I bought a house and moved. I contacted centurylink and they said they could save me money by going to direct tv and internet. I was currently a customer of centurylink and when the day came to have my internet service connected and the direct tv installer showed up I called to see when the centurylink would be connected. When I called they...
Read full review of CenturyLink
This review was chosen algorithmically as the most valued customer feedback.
Get off of centurylink services if you can!!! I have spent the last week dealing with centurylink trying to get our internet service working. We were having strange error messages and other weird things happening on our dsl modem so stephen looked into what might be going on and found out that if we changed our plan (We have had the same one for 8 years) we...
Read full review of CenturyLink
CenturyLink
-
dsl
Sent back our faulty modem but still got billed for the cost of the modem! Tried talking with a chat rep and they affirmed we would be credited back for the modem on our next bill. Well the next bill arrived and we've officially been charged. Talked with a chat representative a second time and directed us to their billing department which was closed. Loyal customer for 3 years, definitely looking at other ISPs in our area tonight.
Update: Talked with customer service, even though the modem was shipped 2 months ago they won't credit me back the fee unless I can prove the modem arrived with a tracking number. That tracking number receipt is far gone but how does Century Link not track these things themselves once the package arrives? This takes it to a whole new level! Definitely leaving Century Link next month when my 1 year contract is up. Please consider other ISPs in your area before going with Century Link. I've enjoyed their services up until this point but this kind of service is unacceptable. BEWARE!
This review was chosen algorithmically as the most valued customer feedback.
I've had internet service with CenturyLink for a few years, and I have never missed a payment. This new incident began on 10/28/15 when I upgraded from 12 mbps to 20 mbps which is a free upgrade - activated on November 10th, 2015. My account # 952-934-5113 which I've always used for my internet service and was paid in full. One of their uninformed rep...
Read full review of CenturyLink
CenturyLink
-
stay away from the internet with them
Where to begin... When I first signed up, the put two accounts in my name and sent me two modem/routers. After an hour on the phone - they realized the mistake was on their end and closed one of the accounts. Yay! They did something correctly! The rest of the story has no happy points. I signed up for the Mb download and Mb upload package. They promised me a discounted rate without install charges and waiving the activation charge - I got charged for both. For the first 30 days (you can exit your contract with no financial obligation within 30 days) everything worked well even though I was getting Mb down and Mb up (close enough for me not to complain). On day 33 - my internet went to crap completely. Since then 2 installers cannot figure it out, and I have to restart my modem/router 3, 4, 5 times a day as the signal is the more unstable than a free cricket phone on a 2G network. I'm lucky to get 20mb down at most and the signal is so unstable every web service times out (Netflix, PS Network, etc). Funny thing is - I work in IT and I build networks. I've told the installers how to fix the problem, but they don't have the hardware they need and refuse to replace infrastructure components that are necessary for everyone within a few blocks to have decent service. Moral of the story: Century Link is Qwest - nothing has changed. The same business model of getting people in a contract and screw them for the most money they can. I will also mention that in the last 5 months I have been with them, they increased my price twice. I still don't have a stable network or the speeds promised 5 months later. I live in Mesa, Arizona and all other Century Link users in my neighborhood have all said the same things as I have.
We are here to help
16 years' experience in successful complaint resolution
Each complaint is handled individually by highly qualified experts
Honest and unbiased reviews
Last but not least, all our services are absolutely free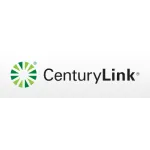 CenturyLink contacts