Cash America Pawn complaints
61
Cash America Pawn
-
Customer service belittling and rude assistance
8/13/22 N.Everett WA. Broadway .

I purchased a M/g1xfour_sn/c32093494

New in box w/no cord. so they used their own cord to show me it comes on thank you. later I realized not compatible with my DJ equipment So I try selling it back she said I had to bring a amp/guitar to test it works if I knew it was for a [protected]@1st I wouldn't have bought it sad
Desired outcome: To at the least honor it in the same condition The current cash America pawn management representative sold it to me "45 days ago". I don't understand she didn't use a guitar or amp when she tested it for me before i paid for it.
Cash America Pawn
-
Pawn gold
Every Time I go inside of cash America pawn on Ridgewood and 2nd st to pawn or loan anything the sale representative has a guy that whispers kicks his leg off towards the way the Cashier is assisting another there's a guy that works for Cash America that has long hair he always tells the representatives not to do what the customer is asking or different he always has an implied to say quietly or sneaky I don't feel it's right or appropriate for a customer. This sales representative has a personal issue amongst itself affects customers with valued material he's not right he's insubordinate immature and inappropriate for the personal suggestions he has amongst a walking customer with valuables I don't feel he should be a representative or sales person amongst his actions behind the counter.
Desired outcome: I don't no...
This review was chosen algorithmically as the most valued customer feedback.
I pawned my men's rope bracelet. Theybtold me the max they could give me was $230.00. The interest rate was $57.50. The lady that that waited on me charged me $435.00 to het my bracelet back. Mind you I've been paying on this bracelet for over a year now, every month. I was 15 days late but still being late it shouldn't of been that much. And then she...
Read full review of Cash America Pawn
This review was chosen algorithmically as the most valued customer feedback.
On 4/30/2022 I came in cash America pawn #2162 to finally get my stud earrings out. I kept them in the same packaging they gave me I never took them out because I knew Mother's Day was coming up and I was gonna need extra cash. I go in there today May 7th to re pawn them and when the new lady did the tester she told me my diamonds were fake! My girlfriend...
Read full review of Cash America Pawn
This review was chosen algorithmically as the most valued customer feedback.
My name is charl'ee spratt my husbands name is christopher spratt. He went into the cash america pawn located at 2512 louisville avenue monroe louisiana 71201, on 11/26/2021 and got a loan on 3 rings. They are on three separate tickets. The maturity date was 2/26.2022. He went in and paid one month and the next payment was not due until 3/26/2022 while he...
Read full review of Cash America Pawn
This review was chosen algorithmically as the most valued customer feedback.
My name is Christopher Spratt and I went into the Louisville Ave Monroe Louisiana store on 11/26/2021 and got a loan of $2000 on 3 rings. My wife went in on 12/14/ 2021 and got a loan also her name is Charl'ee Spratt. I went in before our maturity dates and ask to pay mine and my wife's loans . They gave me the total for mine. Said nothing else was due...
Read full review of Cash America Pawn
This review was chosen algorithmically as the most valued customer feedback.
I have a question regarding to a phone that may have been pawned back in November 2021. It's a Samsung A11. It was stolen from me from the Yakima Transit Center. It doesn't have Data. But I do need that phone back. The Lockscreen is a photo of a African American Female that passed away a couple of years ago. The Wallpaper is a photo of an ex boyfriend I...
Read full review of Cash America Pawn
Cash America Pawn
-
Pawning
Pawn location: NW 23rd and Villa, OKC

Time: 11:00 AM

Went in to try to pawn an electric chainsaw and an electric tree trimmer with extension. We had purchased it months ago to clean our yard up but our landlord came and finally did it before we had a chance to use the tools ourselves.

When we tried to pawn, the employees demanded to see proof that we bought it. We provided the receipts on our phone and from the app of the service we used. They demanded a paper receipt like we were thieves that had to prove we hadn't stolen our tools "Because apparently paper is more reliable than the official Walmart App".

It's also ironic coming from a store that sells a broken Nintendo Switch for 250$ and can't/won't prove that they have legally purchased all of their products.
Desired outcome: Teach your employees the value of common sense and stop trying to rip people off, I know full well why they wanted a paper receipt and it wasn't to prove we owned it.
This review was chosen algorithmically as the most valued customer feedback.
Upon arrival on my first day of training with the First Cash Pawn shop located in Robstown, Texas (store #352) at 11 A. M on Monday, March 21,2022, I was told by the assistant manager there to start the clock in/out passcode creation process on the computer. I immediately began typing my most frequently used code and the businesses phone rang once, which...
Read full review of Cash America Pawn
Cash America Pawn
-
My pawns
In cash america 7010 Alameda El paso 79915 I called yesterday 3/31/2022 at 2:34 an employee picked up the service phone from the store my husband Felipe Vasquez and I asked if Thta was out due date? The lady said we were do for April 1 2022 and Today is April 1st 2022 an the pawns stole all our stuff saying we had lost it all. We have been customers for years and they didnt want to provide the employees name and never helped us get anything back we called corporate also and no one did nothing we Lost 2 diamond rings..Cooling air systems.. tools.. ect.
Desired outcome: We had around 750 to 800 dollars worth of pawns.
Cash America Pawn
-
Customer service in Everett Wa Cash America Pawn
Went in To pawn my tv the employee wanted me to demonstrate that it worked when i asked him for the tv cable to hook in the back of tv he wouldnt supply it therfore since i couldn't demonstrate that it worked he wouldnt accept it...several months later i went in to pawn my friends video game console and they said i was banned for pawning a stolen vcr at one of their other stores so i asked for the number to the property crimes detective and when i asked him about this he basically told me thet made it up it was a fake report to keep me from pawning at their other stores ...is this even legal ?
This review was chosen algorithmically as the most valued customer feedback.
I've been to all of the Cash America's in the greater Nashville area and I have never been treated so rudely. Like I was some junkie or worse. The manager, and I mean in title only because she wasn't managing anything except her butt to a chair, came out like she was being bothered and gave me a low ball offer then walked away and told the employee a...
Read full review of Cash America Pawn
This review was chosen algorithmically as the most valued customer feedback.
So I bought a necklace from Cash America pawn shop on 47th and Halsted Chicago Illinois the necklace tarnish change colors I brought it back with the receipt and they refuse to accommodate me because they said it was sold as is okay if the necklace was changing colors sitting up in a cage I would have never bought it it changed colors but now they insist...
Read full review of Cash America Pawn
This review was chosen algorithmically as the most valued customer feedback.
Hello my name is Erica Marie Madrigal. I had many items on loan at Cash America Pawn located at 4805 W Commerce St San Antonio, Texas 78237. I had spoken to the manager the day before regarding my items since I was not able to make it on time to extend my loans. The manager assured me on February 19,2022 that my items were still in store even though they...
Read full review of Cash America Pawn
This review was chosen algorithmically as the most valued customer feedback.
I was terminated because I asked the assistant manager to stay 6 feet back because she had already gave me covid they are not taking covid test or reporting it to coworkers it's very unsafe mask are not being worn they are signing the covid sheets not wiping down the manager gave it to her her name is Shantell they don't fill out paperwork at all this i...
Read full review of Cash America Pawn
Cash America Pawn
-
I tried to pawn my PlayStation and laptop
I tried to pawn my PlayStation4 and my laptop at the location on Newton where I have been a loyal customer for over 15 years when I bought my things I was treated like I had stolen them and I clearly own the items I was treated with so much disrespect I will never go back to this place again unless the so called manager is disciplined customer service used to be key but I guess cash America really doesn't care about its customers
Desired outcome: I want an written apology
Cash America Pawn
-
I'm complaining about the white female assistant manger and staff
I had pawned a laptop when I went to pick up my laptop the assistant manager charged me more than what I owed and when I said something about it she became confrontational so I paid it to get my merchandise back and I have been back in that Covington Louisiana store twice since then and both times was low balled on what I brought as a matter of fact it was so low I took it as a insult never again will I do any type of business
Desired outcome: Terminate her
Cash America Pawn
-
Pawn/service complaining
I went to pawn my gun Saturday 10/23/2021 So That I Could help with My Dad Funeral Cost the pawnshop only gave me $100 when I pawned my Gun I had a temporary paper ID that the tag agency gave me when I went to get another ID cause I lost my first one... I been waiting for my plastic ID to come in the mail I still haven't got it. I had my paper ID the tag agency gave me it was expired the person that took care of all the paperwork still let me pawn my gun didn't tell me I couldn't use a expired ID I even let him know that this was my first time pawning anything but my dad took me to another pawnshop when he purchased it for me not even a month ago when I had my original ID to do my background check to even buy my gun . My grandmother wouldn't take the money that I got from pawning my gun cause she knew my dad had recently bought it for me and she didn't want me to lose the last thing he bought me so Sunday 10/24/2021 I walked back to the pawnshop to get my gun they was closed so Monday 10/25/2021 I had my mother drop me off at the pawnshop to get my gun and the same person that let me pawn it refuse to let me get my gun even though I had my pawn ticket the same paper ID he let me use to pawn it plus the $120 to get it back he gonna say he didn't know I was coming back so soon and said my ID is expired and I need to bring back my plastic ID I told him I brought the same expired paper ID I had when he let me pawn it if he wasn't gonna let me get it back cause of my paper ID expired he shouldn't of let me pawn it so I walked to the house and told my mother that he wasn't trying to give me back my gun and he said I needed to have a ID that wasn't expired she said no he shouldn't of ever pawned it so she took me back to the pawnshop at 550pm the black lady that was there had a customer in her line the man that we was waiting to talk to only had one person he was taking care of the lady told my mother that he would be right with us when he was done with the customer he had wasn't no one else in the store yet but once people started to come in instead of him taking care of us he has us standing there like we wasn't there he didn't take care of us intentionally cause he knew my mother was trying to figure out who to call so she called del city police to see if he could do that the police took down my information and told her that they was sending a officer she told them that we. Had already been standing there and was being ignored by him and the other worker and by time the police get there the pawnshop would be closed so at 655pm he gonna finally come over to were we was and told my mother I needed a ID that wasn't expired she said u can't pawn a gun with a expired ID legally so he should of let me pawn it if my ID expired he said he can pawn a gun with a expired ID but I can't pick it up with the same expired ID she told him that the police was supposed to be on the way and she even told him that when pawnshops sell guns they have to have a valid ID for the background check so either way it went he was doing stuff wrong he even told us we had to wait outside the pawnshop cause they was closing and he started making smart remarks to me to were I had to tell him to stop talking to me while we was outside waiting they left at 7pm on the dot they didn't have plans on waiting for the police. If yall look on the camera yall will see how they ignored us please make sure something is done on how they treat customers
Desired outcome: I really just want my gun back and I will not ever go to the pawnshop again
Cash America Pawn
-
Pawning my necklace
I came in to pawn my necklace which has been at this location before, Daisy offered me 50 for my Tiffany&CO necklace after waiting 30 minutes she then changed it to 40 dollars I agreed then she came back and said it was not real silver and she would have to cut it to see if it's real silver I told her my necklace has been here before and why this treatment she was very rude I ask for my necklace back and ask for a corporate number she ask why did I want their number I said to tell them how you treated me I ask for her name and left, I noticed every time I come to this location they are rude and always give me a hard time I bring in quality things from jewelry apple products and they treat my things like crap which is not fair I wasted 40 mins of my time today in that store I feel like it's because I'm "black" but they always give me a hard time I hope you guys respond back with a resolution
Desired outcome: Name Jessica White [protected]
Cash America Pawn
-
Layway
My Husband and I went to get his layway out it was a semi automatic as Kevin (mng)started on the gun paperwork my husband realized he forgot his glasses so he asked if I his wife could answer the questioneer we were told no he could not receive any help to fill out the paperwork at this time my husband was frustrated wearing my glasses trying to answer the form on a tablet we explained my husband was old school and rarely uses tablets or computers and that we have never been denied before at Gun Stores or Pawn Shops he then stated I could fill out the paperwork with him and if we brought in a witness to make sure I was not cheating on the form . Really !? After this I called other local Cash America Pawns in our area and told them if this was required this was the 1st time they had heard of this.
Desired outcome: We just want to fill out the paperwork so my husband can get the pistol he really want with out having to bother someone as witnesss
We are here to help
16 years' experience in successful complaint resolution
Each complaint is handled individually by highly qualified experts
Honest and unbiased reviews
Last but not least, all our services are absolutely free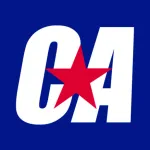 Cash America Pawn contacts