Canada Post complaints
1003
Canada Post
-
service, time.
So I mailed something to my friend on April 27, 2021. It was tracking fine till it got to customs in the United States it was cleared to go through on May 2, 2021. After 2 weeks. I called because my friend told me she hadn't gotten it yet. I asked where it was and they had no idea they said someone would call me tell me what was happening. I never got any phone call from the Post and I called 2 more times in July because it was a month late and I couldn't track it in the states before giving up. When my friend finally got it on June 16 2021. the packaging was destroyed, goods are fine thankfully. but over all costumer service is trash they did nothing to help I never got a call like they said, my package was 2 months late. And what's the point for paying for tracking if it only tracks till the boarder of a different State and not after it crosses?
Canada Post
-
post office Salluit
I live in Salluit Quebec, the post office is in the local store. We have 1800 people in our town and only 600 P.O. boxes. The post office in the store cannot handle the flow of the mail as only one employee can work in the space. When will our community get a real post office with multiple workers enough is enough. we deserve a post office that can function properly in a community of 1800 people. bags and bags of mail for one person to sort and not enough space to do job. It always takes a week for the current postmaster to sort the mail.
Desired outcome: Bigger post office or longer hours
Canada Post
-
Mail delivered missing contents
I was expecting a delivery today and after seeing on the app that it was delivered to the community mailbox i went to pick it up only to be greeted by an open bubble mailer with the products missing and only the literature. Now i'll have to reorder and hope i get my order in time for when i need it and hope it doesn't disappear again. I've been delivered empty parcels before that weren't stolen after delivery, as well as not having received a package. Also one time i got a key to use for the large compartment of the same community mailbox for a large package but the compartment was already open and empty. The last one may not need related to CANADA POST.
Desired outcome: I would very much like for my items to be delivered or to be reimbursed for a replacement order.
Canada Post
-
Mail carrier problems
The mail carrier who delivers to my house has on several occasions left my mail loose on the doorstep where it has been blown away by the wind. This even occurs during rainstorms.
This has resulted in soaking wet mail and who knows what is simply lost.
My house has a mailbox and a door slot, so there is no excuse.
I live between 120 and 150 Markham Street in Toronto( I don't want him to know my exact address in case he decides to lose even more of my mail).
Desired outcome: I want him to be informed and not to do it again.
This review was chosen algorithmically as the most valued customer feedback.
Good Morning, I am livid this morning, and here is why. I have two tracking numbers showing I am to receive packages prior to July 14. These packages were in Mississauga as of July 9 and were to go to Kitchener, ON. Now I see the tracking is sending them to Quebec. I am confused as to why this is. I tried using the Online IVR to get to an agent and...
Read full review of Canada Post
This review was chosen algorithmically as the most valued customer feedback.
Why can't I track my parcels u are scrambled can't read the status Your website sucks. Can never read . It's all scrambled. Please clear and readable
Read full review of Canada Post
Canada Post
-
Everything about it
Wow wow wow Canada post! Your service has gotten horrible! More like Canada Joke Post. Prices are ridiculous, packages are never scanned so tracking is useless. Your chat is never ever helpful! Your delivery people get it wrong 90% of the time. Your customer service is non existent. I hope soon that you lose all the monopolized business you have. Worst all around service and I am moving my business elsewhere.
Desired outcome: You shut down or smarten up
Canada Post
-
Package delivered from China being send back
I have two package from China, one was delivered on time but the other was sending back to China because of incomplete address. I was been told the package is going to send back to China on June 17, and i made three phone call to Canada post from June 17 to June 19. I provided all my information of my address and I also asked the sender to call Canada post. On July 5 I called Canada post again and was been told the package is already on it's way back to China. This is totally unacceptable and unprofessional, I pay for the delivery, this is not something they want to deliver or send back. I tried all means to save the situation but Canada post made no response to it.

My email address is [protected]@gmail.com
Package track number is CY000784317CN
Package reference number is [protected]
Desired outcome: I need a refund of the delivery fee I paid
Canada Post
-
Local canada post 'drop box'
A. The 'drop box' located on Heather St. at West 52nd Av., Vancouver (servicing V6P 3T7) has 'disappeared'. Is this a temporary or permanent removal. [This is not a complaint.]

B. A complaint: Web searches for a website that supposedly allows one to report a damaged or missing drop box does not seem to permit easy reporting that by email.

from [protected]@telus.net
Desired outcome: An email reply indicating the fate of the letter drop box.
Canada Post
-
Parcel delivery (parcel disappeared)
Parcel from China arrived in Canada. parcel received tracking no.
[protected]. Weeks pass, delivery status does not change from initial update. Contacted non English speaking (Swahili?) agent at Canada Post and was told nothing could be done...I think.
I would like to know the exact physical location of the parcel with this tracking no. in hopes I can call someone at that location to verify its existence and possibly actually have it delivered or find a company that accommodate same.

p.s.
The official languages in Canada are English and French.
It has been this way for quite some time. Please advise your customer service agents accordingly.
Desired outcome: FIND MY PARCEL
Canada Post
-
Mail service
On June 30th, 2021, a package was delivered to my house. The package indicated that it was photos and do not bend the package, well the package was bent. The photo has a crease going down the right hand side of the photo. The photos are my daughter's graduating pictures. Fortunately, only 1 picture was bent, but it was the 8x10 photo. I would like to have Canada Post pay for another 8x10 photo
Desired outcome: for Canada Post to pay for another 8x10 photo
Canada Post
-
Mailbox
I owned a home in St. John's, NL for approx 8 years that I had the same mailbox registered to me. Recently I listed the property and had potential buyers make an offer with an anticipated closing date of June 18th. The house did not close on that date, however on the Wednesday following this I went to retrieve my mail to find that my keys did not work. At this point the house is still mine and absolutely NOTHING has been signed over. How does this happen and what courses of action are required to ensure my personal information has not been breached? It's very concerning that they would be able to do this without any proof of ownership of a home. What is there to prevent anyone from doing the same and potentially stealing a persons identity. I felt violated!

Jim
This review was chosen algorithmically as the most valued customer feedback.
Ordered a product online. Tracking says it 'was delivered to your community mailbox' Where is it? Over a month now. This is the second item. The first item tracking said 'Canada Post out for delivery', and that didn't show either. That's $100 I'm out now.
Read full review of Canada Post
This review was chosen algorithmically as the most valued customer feedback.
Our package was delivered today empty. The package was torn open and the mail person was told to deliver it anyway. I called Canada post and told them someone from Canada Post stole the phone and they asked for the tracking number and then hung up. Already waited a half hour on hold, not sure what our recourse is.
Read full review of Canada Post
This review was chosen algorithmically as the most valued customer feedback.
How does a mailman deliver a package to 12 Ventura that was supposed to be 12 Muscot Drive L8j1x2, not even close except for the number! This is NOT the first time and I am getting very frustrated with the mail system!!!
Read full review of Canada Post
Canada Post
-
non-delivery of card with correct address and postage
Dear Sir/Madam,

Today I received a (hand-painted by me) card that I had sent to my 92-year-old aunt in Slovenia, three months after I had mailed it, with the comment that I had not written the country of destination in English. The fact is, I HAD DONE SO! What kind of ridiculous explanation is that! There was no reason to return it to me, and now my dear aunt has still not received the special surprise I'd prepared for her.
Desired outcome: I'd like a personal apology, and a $50 credit, so that I can resend it using a more reliable method than the one I used.
This review was chosen algorithmically as the most valued customer feedback.
June 16 2021- I was there (Canada Post Hopedale Mall 1515 Rebecca a St Oakville On L6L5G0) around 3.45 pm. I had 5 envelopes to post so I needed to buy 5 stamps. I also had an other 5 enveloppes to put inside the 5 1st ones for a document return. I explained all of this to the Lady Montaserrat. I told her it's for my work and it's legal document that have...
Read full review of Canada Post
Canada Post
-
Cannot pickup package as key will not work
16June: today I tried to pickup my package at the community mail box.
in my box#409 was a Key#G1. the Key would NOT open the G box in the community mail boxes.

Tracking#: [protected]

I then put the key into the return slot located on the community mail box.

I would really like to get this package.
What is the best way to get this package?

thank-you, Fred Johnston; [protected]@yahoo.ca; Phone: [protected]
Desired outcome: Get my package
Canada Post
-
Express Post -Tracking # [protected]
On April 28th, 2021 I mailed Mother's Day Cards & Gifts to Calgary, Alberta.
My package arrived in Calgary on April 30th and was put on a truck for delivery at 10:21 a.m. but at 10:31 a.m. was returned due to processing area and since then has not been delivered to my Mom. On May 6th I called Canada Post customer service who wrote a ticket # [protected] and advised if package doesn't show up by May 14th it would be referred to Claims Department. On May 12th I received an e-mail to say this has now been referred to Claims Department for further investigation. On May 31st, 2021 I received an e-mail advising me that a cheque for $121.73 is being mailed to me with no explanation about what happened to the package and only giving me 1/2 of gifts I sent (insured for $200) and postal charges. On June 1st after waiting 30 minutes on hold for a customer service rep I was advised that the package was not marked lost or stolen and will eventually be found and sent to my Mom who is 90 years old and because there was cash I was only reimbursed for gift certificates. When I mailed the package the postal agent in Scarborough asked what was in the package and was told and at no time was I advised if you send cash Canada Post will not reimburse you. The package is still showing somewhere at your Calgary facility and I'd like to know how this investigation was done and why the package is still in your postal facility for 6 weeks now. Thank You. Paula Sinclair
Desired outcome: Mother's Day gift is found and delivered to addressee
This review was chosen algorithmically as the most valued customer feedback.
I live at 117 Renfrew street in Winnipeg. our mail lady is currently away and for 2 days so far June 14 and 15 2021 the new mail guy walks across everyones lawns to get to the mail boxes! totally disrespectful!. He is lazy! we have had new sod installed and they told us not to walk on it well this guy doesnt give a dam!
Read full review of Canada Post
We are here to help
16 years' experience in successful complaint resolution
Each complaint is handled individually by highly qualified experts
Honest and unbiased reviews
Last but not least, all our services are absolutely free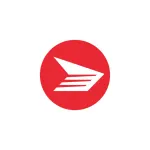 Canada Post contacts