Wyndham Professionals Complaints & Reviews
Sort by: Date | Popularity
This company continues to call my home looking for my husband's ex-wife. I have given them her phone number and asked to be taken off of any file associated with her name, and yet today, we receive another call. Once again I called back and gave them the same information. If this continues, I will seek legal counsel. Sincerely, Stephanie Holm
A representative of Wyndham professionals company called my neighbor's home and left a message for me to call Amanda at 866-433-4559 ext 5603<br /> When I called back, she wanted me to verify the last 4 numbers of my social security. I did not and asked what issue they had with me, and that I was annoyed that they called my neighbor. Amanda said that maybe I had given them that number. I did not, since I do not know my neighbor's telephone number.<br /> When I could not get information of whom they were, I informed Amanda that I was taping this conversation, she put me onto...
Three Months ago I was contacting by Wyndham Professionals and they advised me that they had purchased my student loan and DEMANDED that I set up a payment arraangement. I advised the Rude Rep Britney Harper that I am on a fixed income and the reason the loan was late was because I did not have the funds to pay. Ms. Harper proceeded to tell me that I was being lazy and that if I didnt set up a payment arrangement, my wages, as wella s my 2009 tax return would be taken to pay for the debt. So I begrudgely set up a arrangement for 150.00 a month. I called back a day later after reviewing my...
Wyndham professionals are far from it!!! They have the most unprofessional process in collecting money for student loans. It is funny that all complaints end up being about the same (lets be nice) lady! Courtney Gabbert!!! They start by claiming to basically doubling your loan with interest if it isn't paid in full within 48hrs. Then ridicule you like you are the ### of the earth for not being able to keep you repayment current regardless of your situation. After killing her with kindness she they immediately call my employer to garnish my wages. Who knows what will happen. I offered to...
Recently Discussed Complaints
Consumer Tips & Tricks
Worst rating
Subjects of Wide Speculation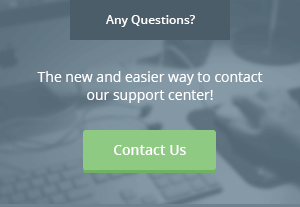 Latest News & Stories
Stay Away
Latest Questions
Latest Groups
Today's Mess-Up Photo