Marriott Vacation Club International complaints
82
This review was chosen algorithmically as the most valued customer feedback.
I attended a sales presentation in Aruba for a points time share and was blindly led and bought into it. They said I would never have to pay for my vacations ever again with their points ownership. 2 years later never availability, spen 5 to 7 grand. I can never use my points. When you arrive there are so many dark units but listed as sold.out
Read full review of Marriott Vacation Club International
Marriott Vacation Club International
-
Support and Website neither ever work
This is to complain about the vacation club ap support and services as I was trying to log to the vacation club website for past one week but the website always get stuck and never start after I enter username and password, even though I tried from multiple devices.

Also I waited on your call center for 4 hours + during 9 am to 5 pm on Monday and the again on Wednesday (as its only working should be available) but no one ever picked the calls.

So how would you expect the members to ever use any services that we pay for.
Desired outcome: response and service
Marriott Vacation Club International
-
Harassing Text message from a Marriott employee
My husband and I arrived in Maui Hawaii Monday night 4/4/22. We checked in to the Marriott Maui Ocean club. Prior to arrival, I contacted the photographer who is contracted by the resort to set up an appointment to take some photos of me and my husband for our 10 yr wedding anniversary. We arranged for the shoot on Tuesday morning 4/5/22 at 9 am. Once we arrived in Maui after a long flight we decided to not participate in the photo shoot. I diid not notify the front desk of this decision when we checked in. Tuesday morning 4/5/22 the photographer reached out to me and I explained to him that my husband and I decided not to participate in the shoot. I apologized for my actions in not notifying him in advanced. I am willing to own up to my mistake. I cost him time and money. Not long after our conversation, I received a text message to my pgone from a Marriott employee. This employee did not identify themselves. The employee begins to chastise me in the text message about not showing up for my photo shoot with HIS photographer. Like the photographer is a piece of property. This incident was escalated way more than it should have. I had already spoken to and apologized to the photographer. To get berated by text message on my personal phone while on vacation by an employee who wishes to hide behind their phone and send text messages is unacceptable. I reported the incident to Guest Services. I was told that I would have gotten a call by a manager by the end of the day on Tuesday 4/5/22, but I never got a call. I chose not to answer the text message from the employee because I think that was a petty and coward move by the employee. I dont respond to pettiness. I report it.
Marriott Vacation Club International
-
Marriott Vacation Club golf gift certificate
I purchased (using Vacation Club points) a Tier 2 Marriott Vacation Club Explorer Collection golf certificate for Peak Season in September 2021. The certificate was good for one year and had a list of resorts that the certificate could be redeemed, including the course that I intended to redeem it at in Southwest Florida.

When attempting to use it for a listed property in Marco Island, FL during the peak season of March 2022, I was turned away at the pro shop and informed that they no longer accept that certificate, effective 12/31/21, even though I had made a tee time by calling the golf course directly.

When I called owner services, they explained that there was nothing that they could do or were willing to do for me. I was connected eventually to a supervisor who was unwilling to do anything for me for my troubles. Basically, tough luck and the fine print says that the courses are subject to change.

My question is what is the definition of peak season? MVC is quick to sell you a product, tell you that your vacation club points can be used for all of these wonderful things. When push comes to shove, they are only selling their product and do not stand behind their words. I have been a customer of MVC for over 20 years and have achieved Chairman's Club status.

Very poor customer service and I feel that they should have done something for me. What has happened to keeping the customer happy. Extremely disappointed in their response and attitude towards this situation. This has been by far my worst interaction with MVC.

Think carefully, about purchasing their products. Owner satisfaction is no longer a priority and in my opinion, MVC has lost credibility. Buyer beware.
Desired outcome: I would like them to stand behind their product and allow the certificate to be redeemed for peak season.
Marriott Vacation Club International
-
Cannot stress enough how disappointed I am with Marriott Time Share
We've been to many of these presentations and in Dec '19, we stayed at the Newport Beach resort and sat in on the presentation. We decided to finally buy in at a limited amount (1,000 points plus some bonus). Unless I am booking for 7 nights (which we rarely take a 7 night vacation at one spot) it is impossible to find any availability no matter where or when we want to book. Their locations are limited and if you want to use a non-MVC Marriott property, the MVC points-Bonvoy points are about 5:1 which barely gets you 1 free night at Marriott. Interval also requires a 7 night stay. After we purchased, I learned that 7 night bookings and higher level owners are able to book 12 months in advance where the rest of us have to wait until no sooner than 10 months. I tried looking at several locations, even Hilton Head where they have multiple properties, and could not find 1 3 or 4-day stretch between May and August at ANY of the properties. The customer service is awful and when I first tried calling the Sales person in Orange County who sold us the points, I never received a call back. I am hugely disappointed, a bit embarrassed for falling for the BS (but I've been a loyal Marriott hotel customer for several decades) and hope that I can get out of this soon. Total waste of money.
Desired outcome: Help me get out of this as I was deceived during the sales pitch and MVC makes it practically impossible to use my points.
This review was chosen algorithmically as the most valued customer feedback.
We attended a sales presentation on Thursday, February 24, at 11:30 am at your Kauai Beach Sales club. The salesperson's name was Walt. At 12:30 pm we arrived back at his sales desk and when we explained we already had a Worldmark membership at 50,000 points he began attempting to sell us which is fine. But after 15 minutes we explained we loved Marriott...
Read full review of Marriott Vacation Club International
Marriott Vacation Club International
-
Did not receive complimentary Marriott Bonvoy Gold status
We purchased our Marriott Vacation Club five months ago. We noticed that we never received our complimentary Marriott Bonvoy Gold membership as promised and contacted our sales agent immediately. Each of our inquiry was responded with a "this will be resolved ASAP" type response. Till this day, this issue has not been resolved. It's been extremely frustrating that we did not receive this benefit. We've had to travel and miss out on this benefit when we wanted to stay with Marriott in our other (hotel) travels (which resulted us in choosing another brand of hotel where we do have elite status). Please help!
Desired outcome: Marriott Bonvoy Gold status as promisedAdditional points/$ for compensation for my time and energy spent dealing with customer service that is nonexistent
Marriott Vacation Club International
-
Unavailability of weeks
We have been owners of two weeks, oceanfront at Aruba Surf Club for many years. For approximately the past ten years getting any weeks within our time frame has been next to impossible. It has gotten so frustrating that we often don't even bother. Now, I am trying to book 2023 and there are no weeks available to me at all. I don't understand how I can own two weeks yet have nothing available to me at all.

I shouldn't have to spend hours upon hours on the phone trying to book or have to jump through hoops to use something that I paid for and continue to pay through my maintenance fees every year.
Desired outcome: I would appreciate a resolution to this matter for 2023 and some sort of idea, other than "you have to call early and try to get through as soon as possible" for the coming years.
Marriott Vacation Club International
-
Shuttles Services
When I visit Marriott timeshare in Pittsburg, they provide shuttle to every place, to airport and to other places within certain amount of limits. I visited on December 15, 16, and 17, the Marriott Manor Club at Ford Colony in Williamsburg, VA. On noontimes of Thursday, I stated to request Lyft/Uber services to go to Colonial Williamsburg. I waited until 3:00pm for them to show up. They never, ever showed up. I went to the front desk and said they could not do anything. I had not had lunch all day until 5:30 pm. It was a hamburger and salad. To me that is not dinner. I tried again to go to the Outback Steakhouse. Again, no show. I gave up and went to my room. I tried to order Uber eats, no luck either.

I checkout on Friday at 11:00 am. My friend checkout later. We took a shuttle to the club for lunch. When we finished with lunch, we returned to the hotel to get my friends phone charger that was left in her room. She went to charged her phone and I waited outside. It was about 1:30 pm. It was late to go anywhere, we would have to take our luggage we're ever we went. It was going to be a problem. I called Lyft. Lyft was supposed to arrive an hour later. They never arrived. We talked to a couple that went inside the resort. When they came out, they saw us again. They felt pity seeing us waiting for a ride. So they offered us a ride to Amtrak and forget going somewhere. We arrived to Amtrak real early 3:00 pm. They offered to take use to colonial Williamsburg for an hour and return us to Amtrak. We met Father Christmas, went to the bakery, the cheese place, and returned to Amtrak station for the 5:11 pm departure. On our way, there was CSX freight trains in front. We waited 1 1/2 hours to move. We did not arrived to BWI stop until 12:30 am.
Desired outcome: Refund of $226.00. Although, it's no fault, Marriott should have provided a shuttle option to owner and guest within certain to get to a final destination.
This review was chosen algorithmically as the most valued customer feedback.
We bought 3000 points 10 years ago. Paid 5000 down and financed 25000 with marriott for 10 years - 10 percent interest. We have only used the points 1 time in 10 years. We had several years' points banked. We got behind in maintenance fees (had been trying to sell or give our points back to marriott for years and they would not even talk to us). They will...
Read full review of Marriott Vacation Club International
Marriott Vacation Club International
-
lack of flexibility and always erring on the side of MVVC vs customer
It's really getting old as our fees go up annually that it becomes so hard to book a property and then make any changes to it. I recently was booking a trip to Palm Dessert, California through MVVC. I had to book a 5 night and a separate 3 night to make it work. However prior to making it work I had found a 4 +3 night option. In talking to them over the phone trying to get an additional night they offered a program to me that I would PAY for, do a tour and they can add the night. So I fell for it. As it turns out, the operator in the tour department never cancelled the previous 4 night option and as it is now upon us and I look to confirm my reservations, , , I see I have 3 separate reservations instead of 2 reservations and the additional one is the one that was to be cancelled.

So of course, I call, wait 30+ on phone only to find out that this reservation in duplicate dates, cannot be cancelled 100% as the borrowed points now have to go into a holding acct. which means down the road they have limitations of dates to be used. Honestly it becomes so incredibly confusing to the traveler and always sides to Marriott. It is obvious that Marriott will sell that 4 night that I cancelled as they are always having people looking to book with few availabilities. Why do they have to make it so frustrating? Of course the phone operator was nice but has ZERO ability to make a good decision and take care of the consumer. It's really sad. If you book your trip years in advance perhaps you find what you want, otherwise, forget it. It's never available . Shame on you MVVC.
Desired outcome: Wish that they would just put points back into my account without stipulations of use.
Marriott Vacation Club International
-
Time Share
I've been a Marriott timeshare owner for 20+ years. Due to Covid-19, I have been unable to utilize my time share points with Marriott. Marriott did not offer any extensions for use of points due to the pandemic. And because of the pandemic, all of their resorts are booked. After several emails and phone calls i was advised I could exchange my 2021 points with Interval International and I would have 2 years to use those points. At the direction of Marriott Owner Services, I contacted Interval to make the exchange. My exchange was facilitated by The Marriott Help Desk to ensure the correct points were exchanged. I was charged the normal exchange fee, exchanged the points and booked with said points for January 2022. When the point transfer was made, my 2022 points were used, not 2021. Marriott explained the transfer was not properly facilitated and I had no recourse. I escalated multiple times and asked for an escalation and I was shut down.
Desired outcome: get my 2022 points credited back
Marriott Vacation Club International
-
Refund of my Marriott Vacation Club membership
Hello. I have bought Marriott Vacation Club membership valid for 45 years. 4000 points per year. $50, 000 usd I have paid in 2013.

Due to the Covid Marriott cancelled all my booking in 2020 and 2021, therefore I refused to pay the maintenance fees. Of course I couldn't use any of their service, why shall ai pay their fees?

They should give me refund of $50, 000 usd for my membership.

Please help

My email is [protected]@gmail.com
Phone: *[protected]

Thank you

Christina Xie
Desired outcome: Refund of $50000 of purchase Marriott Vacation club membership
Marriott Vacation Club International
-
Customer service
Had to cancel trip to Hawaii since Governor asked for no non-essential travel. No compassion on the part of Marriott and used standard language that since Governor didn't cancel all travel, Marriott will enforce current policies. Customer Advocacy (interesting title) has been unresponsive for the most part and when responding, condescending. Even had one in customer service saying I should have known when I booked the trip in March that there would be a Delta variant. Options they told me I had are actually not available. Bottom line, Marriott does not car about health and safety of its owners. Even United Airlines was very flexible with getting extending their policies. All this and CEO Steve Weisz made over $6.5M last year.
Desired outcome: Extend amount of time I have to use points that I had to cancel for trip to Hawaii
Marriott Vacation Club International
-
time share foreclosed on
We had a paid for timeshare with Marriot Vac Club and we got behind on 2 years of maintenance fees. The trouble began with my wife's company shutting down and she was in her 50's and couldn't find a replaceable income.
We notified MVC and asked for some leniency so we could get back on track. They were not interested in working with us and sold our 26, 000 dollars deed at their convenience. We had been with them for over 10 years and had purchased 2 timeshares with them, one we sold and the other one which we wanted to keep they took from us. We would like to see if something can be done here to see if we can get it back.
Desired outcome: Re-claim what we paid for and move on.
This review was chosen algorithmically as the most valued customer feedback.
I have owned the odd year of the Kauai Beach Club since 1995 - 26 years! In 2021 due to the pandemic, Hawaii closed travel. In March I received by COVID shot and it looked like Hawaii would be opening up for vaccinated individuals. When I reached out to make my 2021 week allocation, there were no resort weeks available. I called the resort and they said...
Read full review of Marriott Vacation Club International
Marriott Vacation Club International
-
Making you aware of a scam company using Marriott as their name
I want to make Marriott aware of a company who called me to offer a promotional vacation package through Marriott. I am a Marriott vacation club member for over 25 years now. The package was of course too good to be true, but because of Corona virus and being Members we believed it was through Marriott. They took our credit card info and then wanted our drivers license and photo ID's. That is when we knew for sure it was not Marriott. I then told them I wasn't interested and wanted to cancel. THey told me it was too late, they ran the info etc...We are now disputing this transaction. No luck with dealing with the company.

Perhaps your legal financial department should be aware of this company using the good name of Marriott to scam people. Since I have looked them up on scam websites and read many of the same stories about the people thinking they were dealing with Marriott. The company goes by two names...Vacation Rewards International located in Cancun Mexico, customer service # [protected] and by Holiday Billing #45 Bonampak Avenue, Q, Roo Mexico 77505 They also use the website vacationrewardsinternational.com. The names are all very close to MVCI. I hope you will look into this and make sure your good name is not being ruined by these scam artists. We are fighting for $1499 for 4 different vacations, no block out dates, good for up to 8 years and transferrable/or able to sell. Can not believe we were scammed like this.
D. Careccia
Desired outcome: To make Marriott aware of this scam. Perhaps Marriott can put out a warning or notice to it's customers to beware, or sue these frauds.
Marriott Vacation Club International
-
Owners services.
Dears
This little message to inform of my big disappointment about your total unflexibility.
I called you on jan 6 to ask a change for réservation starting march 6. This is 2 months notice but february does not count 30 days. Therefore my request came 58 days i/o 60 days notice.
And you refused it.
I thought you could have been a little flexibel considering the Covid-19 situation and local rules for travelling changing regularly.
In addition I thought my Gold status would help but here again refusal. Why do I have this status if it does not support me.
Very disappointed!

Christian De Jonghe
Réservation nr [protected]
Marriott Bonvoy nr [protected]
Jan 08, 2021
10:34 am EST
Problem solved.
Thanks Marriott for having agreed to change my dates.
Marriott Vacation Club International
-
Not banking points for corona virus year where they couldn't be used
I asked for my points to be banked seeing as there was no possible use for them. I was 1 month late doing this mainly because they never ever get back to you. They wrote me a supervisor letter below spelt my name wrong and was signed by nobody. The customer services at marriott vacation club is a disgrace i would not advise anyone to invest with this.

Dear Mr. Giffins,  

Thank you for reaching out to Marriott Vacation Club. We are unable to make an exception to bank your 21, 065 vacation club points from 2020 into 2021. At this time we cannot extended these points beyond their current expiration date as you have banked your points in previous years.

Banking reminders are a courtesy and not a requirement. While we try to get them out we cannot guarantee that all reminder emails will arrive in an owner's inbox, there are times when it may go directly to spam or junk.

We do apologize greatly. However you still have options for using these points. I see here you have 21, 065 annual election vacation club points that have to be used on or before December 31, 2020. Here are your current options.

1) Book villa reservations with an arrival date on or before the expiration date of points.
Desired outcome: To simply bank my points as requested
Marriott Vacation Club International
-
Encore package
Instead of purchasing a time share I opted for the "encore" package and agreed to put $200 down. They forged my signature on 4 other documents and started charging me 160/mo. When I attempt to talk to anybody they act SO shady. No manager available. Told me they would file a lawsuit if they were me and facing forgery.
We are here to help
16 years' experience in successful complaint resolution
Each complaint is handled individually by highly qualified experts
Honest and unbiased reviews
Last but not least, all our services are absolutely free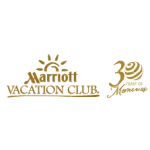 Marriott Vacation Club International contacts