Ingles Markets Complaints & Reviews
Sort by: Date | Popularity
I had stopped by to pick up few groceries and was leaving the produce area to heading to the Deli Dept and and saw an employee she did not even speak to me or anything but that is not what was bothering me Then I went over to the bakery got some bread an I observed this blond female talking very rude and unprofessional to the clerk in the deli.So the I pick up some other groceries and went back to the Deli. Got some lunch meat And I ask who the rude blond was And she informed me it was the deli operations manger for the district. I was shocked. she talks to her employees that way?
Every time I go in there the managers are RUDE. No one in there has any idea how to run a grocery store. The store manager and assistant manager there both idiots I have never seen either of them doing anything. The front end managers are the rudest people I have every seen and god forbid you need to ask them a question . I will never shop in that store every again. I will keep driving to the Ellajay store were they have some real managers working there that care about there customers. Because the managers at Dawsonville dont have a clue what they are doing.
I have been a customer of Ingles Store # 102 since it open at its old location (buford Drive ) and the new Location (Lawerceville Hwy) I always love the store, the management and the employees. However, I visited it on Wednesday Sept. 26 2007. I was very upset with how the store looked the attitude of the employees was very negative. So I talked with a couple employees of the store And they informed me that they changed management and the "new" Co-manager was not a people person and did not care how he treated employees or customers Such a shame such a nice store is being ruined by someone like this. I will be trading at the Publix store until this problem is fixed.
I have purchased a dozen roses from Ingles for the last 14 months, every Fri. evening. Of late, they die with 24 hrs. the buds fall of and I've even returned to the store's from which I've purchased. I get them from two different stores, one, Dawsonville Ga. and Anderson, SC. where I have two lady friends. I don't know why your flowers have gotten so bad of late, but I will not continue to spend over $15 a dozen if this is the way your product is going to continue to be. I, also, will no longer shop at Ingles because of this. Their product is totally unacceptable!
Recently Discussed Complaints
Consumer Tips & Tricks
Worst rating
Subjects of Wide Speculation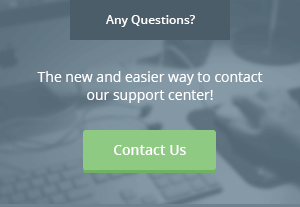 Latest News & Stories
Stay Away
Latest Questions
Latest Groups
Today's Mess-Up Photo