Burlington Coat Factory Direct complaints
241
Burlington Coat Factory Direct
-
store hours
I got to the Cuyahoga falls location at 9:45pm and they stated that they were closed when the store does not close until 10:00 pm. It is the evening of the first day of school and we were turned away by your staff. This is unacceptable when we just needed two items and we knew we would be in the store for less than 5 minutes. If your store hours say 10:00 then lock the doors at 10:00pm not 9:45pm
Burlington Coat Factory Direct
-
cashier named halaa
Cashier named Halaa at the NYC location on 22nd and 6th ave was extremely aggressive and unprofessional because I thought I was supposed to walk to register 3 and didn't even fold my clothes and unfortunately my mom who is visiting and gets a lot of stuff from here had to leave her clothes because of her nasty scary behavior. Very disappointed because I shop here pretty often and had never experienced anything like this before . Hope you really let the managers know so customers hopefully never have an experience like this in the future .
Thank you
Burlington Coat Factory Direct
-
layaway
I would like to address your layaway policy. I cancelled my layaway only to find out that the money I put down would not be refunded to me but I would be given store credit. I feel this is a rip off especially since you are already charging $10 for the cancellation fee. I have been a frequent shopper over the years and from now on your store will be my last resort to shop.
Burlington Coat Factory Direct
-
return denied at the la mesa, ca location
On Sunday, August 4th, I visited the La Mesa Burlingtion location at approximately 4:35 pm. The manager named Areceli refused to return a white dress I purchased at a a couple of weeks prior because of a stain (that was on the dress when I purchased it) and stated there was not a notation or a tag attached to the receipt to indicate the issue. I brought the tag and the receipt for her to confirm.

However she returned a green dress at the same time without a tag and in similar condition. When I asked for another manager Areceli snarled at me and stated she was the only manager available and walked away.
I was extremely embarrassed. As a person who works as public servant I felt there could have been a bit more consideration and consistency on Areceli's part.

Please advise.
Burlington Coat Factory Direct
-
handicap access
I went to your store on victory & Fallbrook in west hills. I am in a scooter & was going to get a car seat for our granddaughter & the elevator was broken.

The people in the store said yes they know it is broken.

You do know that is against handicap laws, not to have access.

I now have to buy the car seat online & shipped from Burlington & I don't want to pay the shipping under the circumstances.

Let me know how to handle this

Thanks
Kathie Mott
[email protected]
Burlington Coat Factory Direct
-
discrimination and rip off of purchase
My name is peggy. the burlington coat factory on 47100 community plaza, sterling va store manager nila t 703-4040497. I arrived there around 11- 11:30 tuesday july 30 2019 to return some items I purchase on 5/27/2019 it was a pair of shiny street sil shoes $19.99, mcfb walk thru rom #ll631125mc $9.99, and ballet w/braid $14.99. my total price all together was $231.94. so the cashier on register 9 ask me if I had my receipt? I said yes so she start scan the 19.99 shoes and she sais these are 12.99 I said but I have my receipt! she said its coming up at 12.99, I ask to see a manager she began to get an attitude and put the items on another register so I said why should I lose money on my items when I have a receipt, she then quoted"I don't care". I was upset because she said that to me and I said I know you don't care bitch, because she was treating me like I was nobody, then the manager finally come up and said the price is 12.99. I then said again I paid cash for the item, she said the price is 12.99 and that what I get. I was so upset of how I was treated I just grab my item put them in the bag and told her I will get a lawyer. I never been treaed so rulely in my life. I will never shop in that store again because I felt as if the cashier wasdiscriminating against me. I think the cash should get fired because she have no customer experince at all. thank you my email address is [email protected]
Burlington Coat Factory Direct
-
customer service
I visited the location at sugarloaf mills mall in Lawrenceville, GA July 20th, 2019 I believe. As I was checking out I noticed that the customer service associate Annabelle rang me up twice for one item. I stopped her and said let me check because it seems as though you rung me up twice, she hurriedly replied no and proceeded to count my items and gestured me to pay. She rushed me off and I didn't want to hold anybody up since there was a long line so I stepped to the side and looked over my receipt and noticed that she did ring me up twice for a $12.99 item and forgot to ring me up for the $3 top. I proceeded to the counter where this other customer tried to tell at me for cutting the line and I said no she rang me up twice for an item. Annabell instead of apologize had an attitude about it. She proceeded to return my items and ring me up again because she did not believe me. After she was done she gave me cash which I wanted the money on my card I had a budget also she didn't ask me for my phone number again to put in the system in case I lost my receipt she just handed me the bag and didn't say a word. I had to ask her where is my receipt she said "in the bag" with an attitude no apology for ringing me up twice or nothing. I felt embarrassed first of all because the customer thought I wanted to cut the line that I wouldn't had to have come back to if she had listened to me and not rush me off. Secondly I got no apology for her mistakes. I was so upset this is a burlington I go to every other day to spend my hard earned money. The least I wanted was an apology. I never complained about anyone in my life but I had to complain about her rude behaivor this makes me not want to shop burlington again
Burlington Coat Factory Direct
-
boys youth fila
Ordered blue white and black filas tennis shoes on line and when they arrived the box was correct but the shoes inside were not the color I ordered. Called customer service and the only remedy was to send a picture to customer service and a shipping label would be mailed out and a refund issued. Total horrible experience I didn't want a refund I wanted the shoes I ordered and that was the only solution to fix my problem which was no solution at all! I shop here regularly and never had a problem until now and I'm contemplating not returning!
This review was chosen algorithmically as the most valued customer feedback.
Hi my name is Dorena I've been working at this location for no more than 2 months..I've been getting treated as if im'a child..I'm currently dealing with an death in my family..Daron is picking who he wants to work & which days he want them to work!..i barley see any shifts!! He comes to work smelling like alcohol Every Morning & sometimes he be drunk ...
Read full review of Burlington Coat Factory Direct
This review was chosen algorithmically as the most valued customer feedback.
Hello, First, I apologize that I did not share this directly with the manager, but I was in the store on my lunch break and it took much longer than expected. I used to frequent this store several times a week when I worked a block away at BNY Mellon. Now, I only go there once in awhile due to my job location being further away. I've never had a...
Read full review of Burlington Coat Factory Direct
This review was chosen algorithmically as the most valued customer feedback.
Went to purchase baby items and cashier Carmen at store 00449 was extremely rude and disrespectful!! The machine told me to remove card and then reinsert in which Carmen then decided to start having an attitude with me telling me it did not !! My mother was with me and witnessed what was happening and we could not believe how rude she was!! Maybe a bad day...
Read full review of Burlington Coat Factory Direct
This review was chosen algorithmically as the most valued customer feedback.
I was in at Burlington store at Winter Garden village on 07/10/2019 at 10:20am in order to return a backpack that I had purchased, the cashier name Liz and her supervisor was exaggerating checking every detail in the back to see it was used, and were talking in front of me that they they want to refund that the bag may had been used the supervisor said to...
Read full review of Burlington Coat Factory Direct
This review was chosen algorithmically as the most valued customer feedback.
Morning MY son has worked for your location in Niagara Falls for almost a year now . He was promoted to front end . Today when he punched in, he was told that the corporate head loss prevention would like to speak to him . He was in the back office with this person & his manager Dana . He was slid a piece of paper with a signature line & told to sign it...
Read full review of Burlington Coat Factory Direct
The complaint has been investigated and resolved to the customer's satisfaction.
Burlington Coat Factory Direct
-
car seat
Hello I bought a car seat at a Burlington store in Davis hwy Pensacola Florida, my husband first walked into the store to exchange the defective car seat that we bought a day ago the supervisor that was on duty was super rude to him and told him they do not accept car seat but no where on the return policy on the website or receipt does it say that, it states that if you are unhappy about your purchase you have 30 to receive a refund or exchange, so I went back with my husband because I a manger of my own store, I know if something was bought defective I have to return it for the safety of that child, the lady started yelling at me and told me because we don't have a receipt we can't take it back then she states that they don't even take them back because we cannot resell it, and I said well how can you sell me something that is broken ? So she continued to yell and tell me she wouldn't take it back and I told her she was very rude to be someone of management and I would like to speak to someone above her so then she got in her walkie talky and started saying this rude costumer wants to return a car seat when I stated to her that I just wanna exchange it because the straps came out the box broken, and she told me it was used tire up, let me remind you it was bought a day ago so the manager started to get rude with me until i told her about the policy and why do you take my phone number if you cannot look it up and when she realized the girl was being rude she walked back with us to look at other car seat to let us exchange it and when she went to the back to look at the other car seats she realized the other one on display was broken as well, so basically was bought broken and when I said I would like to make a complaint about her being so rude and hostile the manager would not give me the complaint number and told me that it was not in her job category to tell me that and I said what do you mean and I said well I will find it on the website, I never in my life received bad service from any type of management I was horrified by the way they are trained and how they even speak to there costumers . Something needs to happen at least they need to be retrained in how they come about things in a better manner .
Resolved
The manager had multiple complaints about the way she act towards costumer, she had been wrote up .
Burlington Coat Factory Direct
-
manager being racist
I'm a part of a group on Facebook and unfortunately I saw a comment online from one of your managers and made me feel very upset.
She's was saying that has to deal with costumers that does not speak English is annoying. I'm a Portuguese speaker also I learn Portuguese by living here. I thought this comment was very racist. I think as a manager she should not being on internet saying those things. Maybe as a manager and she knows that most of the costumer speaks Portuguese and Spanish she should learn the language to give a better costumer service. This made me so upset that I really want to know which store she works so I can guarantee that I don't buy anything from there.
Burlington Coat Factory Direct
-
service complaint
I was at your location in the bronx today.700 exterior st. I was on the line with my two daughters. The line was extremely long, an employee came around telling me and others I can go pay in layaway now because they just change the rules and we can purchase there. So I got off the line and the people at layaway did not let me pay there and they were rude. Did not say I'm sorry but that employee was wrong. They just went on as if I was not even standing there. This was not good customer service.
This review was chosen algorithmically as the most valued customer feedback.
Good Evening: This complaint refers to Store #00344, Transaction #52574, 8:37 pm, Register 004, Cashier: Fariha, on Friday, May 10, 2019: I purchased five items: 2 pairs of mens pants, 1 pair of suspenders, 1 tie, and 1 tie with a pocket square ($8.99). When my son and I left the store, we went straight to my car and went home. Once we got home, we...
Read full review of Burlington Coat Factory Direct
Burlington Coat Factory Direct
-
credit card returns
On 4/21/19 I went to Burlington store # 01037 and purchased a dress and sweater. Once I made it home I was not happy with the fit. On 4/22/19 I returned the items to the store. At first, I was told that I would have to receive a store credit. I informed the associate that this unacceptable especially since the item was purchased on a credit card. She then advised that it was her only option on her screen. (she seemed new) She called for help. 2 other associates came to help her and showed her to simply touch a line on the screen and she was then able to issue a credit card credit...so I thought. Today is 5/3/19, I am still waiting on this refund to my credit card. I have been going back and forth with customer service trying to locate my refund. My bank shows nothing even submitted to be pending. I have sent the refund receipt...still waiting. I will never shop Burlington again.
Burlington Coat Factory Direct
-
puma soft foam toddler sneakers
I brought these sneakers about 3 weeks ago and I am not satisfied with the results. My daughter has an open wound on one foot and a black mark on the other foot that would eventually opened if I'd continued to put the sneakers on her feet. She now has to walk around with a mark on her foot due to a pair of sneakers that are suppose to be designed for comfort. Unfortunately, I can't return them because she wore them. I hope to hear from someone soon concerning this matter.

Best
Ryedeara Langford
2675880233
[email protected]
This review was chosen algorithmically as the most valued customer feedback.
I was wrongfully terminated. A customer was being very disrespectful and racist. I handle the situation professional and spoke to one of the managers. Next thing I know I wasn't on the schedule for a month. My calls were being avoided... Then I was asked to come in and make a statement. A few months later still wasn't on the schedule, I call to ask why and...
Read full review of Burlington Coat Factory Direct
We are here to help
16 years' experience in successful complaint resolution
Each complaint is handled individually by highly qualified experts
Honest and unbiased reviews
Last but not least, all our services are absolutely free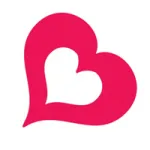 Burlington Coat Factory Direct contacts