Boost Mobile / Boost Worldwide complaints
315
Boost Mobile / Boost Worldwide
-
boost mobile cell phone
I dont know where to start, my experiene is not profession at all, I have been harrassed for months, I am mentally ill the constant calls are upsetting .I dont know what to do.Plus when I have important calls, the service is constantly at least 4 times a day. I brought talked to a man Brian James who stated that i be reimberce for the inconvinence for compansation the dollar amount from since all this started .Which is $300.00 I have talked to at least 10 customer service representive with no success. My account has been cut off. With no negotiation I need my cell phone because for business purposes. I have never been treated so poorly in my life. My name is Mark Scott Rice my phone is 402-739-4069, my e-mail address [email protected] really need your help. Please help me this is important
Boost Mobile / Boost Worldwide
-
unethical business practices-not unlocking my iphone
I have been a customer of Boost Mobile/15995 East 14th Street, San Leandro, CA 94577, for over 5 years. I always bought my phones there with the service. I also told people how great they were until I asked them to unlock my iPhone I just bought from them in April 2019. Customer Service (Sara) & the Elevated Service (Alexis) were rude & said they could not unlock my phone for 12 months, & that I could not bring it back for a refund either because I already had it for two months! Alexis said, "you signed our contract which tells you about not unlocking the phone." This is such a scam to keep customers! If I wait a year, the phone will be old & most likely unusable. Who wants an old iPhone when they are up to iPhone 10's now!
At no time during the purchase of the service or any of their phones, did they explain about "unlocking" the cell phone. That should be first & foremost to a customer willing to accept their terms & before the contract is signed. Anytime a contract is signed most dealers will explain details of the contract to let you know what you're getting into. BOOST MOBILE DID NOT! They keep this a secret so they can scam the public! I am on a fixed income because of a work related injury, so downsizing my bills as much as possible is foremost to me right now. I have a opportunity to get free service with a cable company which I already pay for their cable & internet. I will take this complaint further if I don't get my desired results from Boost Mobile!
Boost Mobile / Boost Worldwide
-
refusal to unlock iphone xr
I have been a loyal boost mobile customer for over 12 years and bought an iPhone XR in December. I paid upfront for the phone and last month was offered to switch carriers with a deal through my job 3 days prior to my next bill with boost being paid. I canceled service with boost and they immediately cut off service and when I asked to have my phone unlocked, the customer service rep said she would process the request. 2 days went by and I couldn't activate my phone with my new carrier so I called boost and was told that because I haven't owned my phone for 12 months, they wouldn't unlock it. I have been hung up on, lied to, and given a different explanation of why they don't have to unlock my phone, even though I own it. I have been fighting with this POS company for a month now and still can't use my iPhone XR. There are no working phone numbers to the corporate office and the customer care numbers only connect you to outsourced foreigners that I can hardly understand most of the time. I just want to be able to use the phone I paid for without them using their criminal tactics because I canceled service after 12 years. How are they still in business?! Unlock my phone.
Boost Mobile / Boost Worldwide
-
international calling
I have been calling boost mobile since before my husband left fourteen days ago. I wanted to know what we needed to do to make sure we could communicate with each other while he is in antigua. First person told me as long as I have money in my balance then I we can call. Which as soon as he landed we had no service. So then I was told there has to be wifi and I can add international minutes. I paid 10 for 200 minutes. When that didn't work and I called back I was told oh well you paid already but that is not going to work because it is not covered in antigua. I said cancel the addon but however I was not given a refund for false information. Then I called again and was told that I can reach landline for a charge down there. I went to call the landline and the call kept dropping. So my question is why did boost mobile representatives give me all this false information. Why? I kept doing my part and still kept coming up empty. I need someone to explain. 19175573392
This review was chosen algorithmically as the most valued customer feedback.
Went in there the other day to look into switching my phone company. Guy that was there was super rude and he smelled of alcohol. I have my little one with me & he was cussing up a storm. That was alerting to me, so I left. Needless to say I didn't get a phone and probably will not be back. Why do they have people like that running a store? You cant be that...
Read full review
Boost Mobile / Boost Worldwide
-
customer service
Customer service is a joke. Call twice wondering why I didn't qualify for the boost up promotion when I have been a loyal customer for almost 15 years I've gotten products off the boost up before so just wondering why I didn't qualify this time when my bill is on time my service has never been disconnected the lady told me I qualified and that someone would email me and so that I can get the promotion and then all of a sudden when I called again I didn't qualify they try to send me over to something else to get a lease on a phone or some that I did not want it made me very upset I'm thinking about switching companies
Boost Mobile / Boost Worldwide
-
I am complaining about every one of boost mobile's locations not being open
For almost five years every time I go to pay my phone bill, their location is closed by the time I get there after opening hours. What makes it even worse is I have to waste my time looking for other locations that aren't even closed. But as soon as I find one, it's closed as well. I'm getting sick and tired of this happening to me every month. Boost Mobile has lousy management, and their service sucks. They don't care about their customers
This review was chosen algorithmically as the most valued customer feedback.
By far Boost Mobile is absolutely the slowest mobile service I have ever had. I only get 1 bar of reception anywhere I go, I can't talk on the phone and browse the internet at the same time, and I get tons of dropped calls. It's sad I'm on an iPhone but can't use it to full capability due to crappy phone service. Boost mobile service clearly needs a boost!
Read full review
Boost Mobile / Boost Worldwide
-
service
Hello Ive been having issues with boost for months now I had 3 different lines im down to just one line, one of my complaints that has me really pissed off ive been trying to reach customer service for more that 2 hrs this is ridiculous when I go to chat with agent they leave me waiting there and no agent has logged on to bother helping me I went online and when I call it doesnt transfer my call but when I called from someone else device the call went through this is ridiulous
Boost Mobile / Boost Worldwide
-
$60 monthly plan. boost service.
I've been a boost user for a very long time. And I have switched from fifty dollar plan to 60 dollar plan and I've had nothing but issues. I have poor service. Slow internet. Also I can not access my boost account. Nor when I click on my boost app does it work anymore. I pay more for the better things yet I get nothing and I can't even look at my account anymore. Please do something about this. Email: [email protected]
This review was chosen algorithmically as the most valued customer feedback.
Someone at this number (+3145262255, as it is with no dashes) called me at 1:30 PM 1-15-19. When I dialed the number back, A recording came on that sounded Boost Mobiles recording that stated I didn't have enough money in my account to complete this call and needed to add money to my account even though my next payment isn't due until 1/28/19. I caught on and hung up. Boost should go after these scammers.
Read full review
This review was chosen algorithmically as the most valued customer feedback.
Our bill was paid in full and still had 5 more days of paid service. I had phoned to get the unlock code for her phone to switch services after 2 miserable service years! They disconnected her and shut down her phone off with no direct orders! The new company had not even been contacted yet. You put us on the phone with customer service for over 8 hour...
Read full review
This review was chosen algorithmically as the most valued customer feedback.
I can't use my phone I have the $50.00 plan and I can't use my internet we called to get help and make a complaint the lady we talked to hung the phone up on us. I am about ready to go back to metro pcs and I have not even been with u guys for even a month. You guys give no credits for anything that is sad if I wanted the phone hung up on me I would have just called a child
Read full review
Boost Mobile / Boost Worldwide
-
pre owned iphone 6 not working and boost mobile not accepting for return
I bought a iphone6 preowned mobile from boostmobile.com by 12-nov-2018, first of all it didn't come with tool to open a simcard tray and even I did that with the help of friends, sim card was not supporting by phone. I have talking with boostmobile customer care, unlocking team, brightstar, online support team, no one is helping for resolving the issue and not helping return the device either, it is a new purchase with not even started using that. I have been chasing different boostmobile teams for 3 weeks now but no response and this is very poor (or) worst service I never seen at anywhere. If the product is not useful they help the customer to refund the money.
Boost Mobile / Boost Worldwide
-
mobile phone company
A month ago, i added my line to my husband's current account with Boost Mobile. Everything was okay until about a week later my phone started to act up, such as dropping calls, not accessing certain apps, etc. On Monday, October 30, 2018 i went to make a complaint about an officer with Internal Affairs Group (IAG) i recorded the sergant speaking with me. Afterwards, i went to the Superior Court to file paperwork and within 2 minutes i was distracted my 2 phones got stolen. I know that the police were behind this. They thought that the video was in one of my phones but what they didnt know was that my husband had recorded it on his phone.
Anyways, i spoke with a Customer Care Representive and i reported to the Boost Mobile employee that my phone was stolen. I had a phone that was given to me, i mentioned to him and he told me that the phone was compatible with the boost service but the sim card wasnt so i got a sim card and i went to a retail store to connect it and they told me neither the sim or phone was compatible. Therefore what upsets me is that Boost Mobile hires liars to bring the hopes up of their clients to destroy them like garbage.
Boost Mobile / Boost Worldwide
-
customer service on a return
Today I went to my local boost dealer to return a phone I totally hated that I just purchased there. The reason for the return was the internet would not go on line only if I was in Wi-Fi. Had friends look at it to help me nobody could figure it out. Busy do to working had phone for three days during this time since I reply on having internet for scheduling jobs etc I lost a few jobs because I could not respond to emails etc because WiFi wasn't available. So by this time I'm over the don't care don't want it. Had my receipt in hand I went back to were I purchased it at not thinking I would have a problem being a boost customer for over three years didn't see any issues getting my money back. The tech found that the phone was faulty something wrong with phone a defect. Ok I'm just over it for a new phone at this point I'll just use my old phone. But it wasn't that the employees were rude they are friendly but when it came time for my refund the amount I paid was $130.00 that was activation fee phone case screen protector and phone. What I got back in return was $79.00 the price of phone ok so I pay a activation fee for a phone I don't have or can use and a phone case and screen protector for what to keep my defective phone safe what's the point. I told them to keep the case and protector they didn't do me any good. So with the jobs I lost due to shitty phone no internet and the fee and accessories I have lost out on a lot if money. Not happy if I could talk to the person who wouldn't refund me my money face to face I would love to I'm bent beyond belief. I'm not going to just turn the cheek on this one I'm just another face or number but I will say you people don't know who I am not a clue or what kind of impact I could have on this situation I've brought a lot of people friends family employees people at church etc goods news I've spread and good news spreads but know what what spreads even faster and snow balls much quicker and bigger is bad news. Bad news spreads like a cancer. I really hope that this issue is resolved as soon as possible I did nothing wrong I had the original boxes for the phone the charger receipt all of it and walked away with a loss.
Thank you for your time reading this legitiment complaint.

Sincerely, Jarrett Richardson

Email : [email protected]
This review was chosen algorithmically as the most valued customer feedback.
I have not had my full service that I paid for almost two months. I keep being told false time line when my service will be fix. I have been a loyal customer for three years. Nothing has been done on their side.. I am giving boost Mobile a few days to correct this issues or I will go to another phone carrier that cares truly for their customer. I have been calling for weeks to check on the status of my servics.
Read full review
This review was chosen algorithmically as the most valued customer feedback.
Hello, I have sent my phone in because my calls kept dropping, my phone was sent back to me by mail, and it still continues to do the same thing. I am a senior citizen and depend on my phone line in case of emergencies because I am on oxygen, and have not been receiving calls either. Please advise what to do? ty kindly I can be reached at 304-421-2354 Nancy Patrick.
Read full review
Boost Mobile / Boost Worldwide
-
customer service in store
Hello

Today I visited one of your stores located in Selden, New York. I went with my father in law after he received a phone earlier in the day from that same establishment. After numerous attempts at fixing this "brand new " phone he received, the employee Khan then convinetly grabbed another phone that was on his desk which box was already opened. He anxiously tried to get this phone to work but we could tell that something was up. He then called someone on the phone and started having conversation in his native language but something I could understand was basically how to "unlock this phone permanently". After that phone call he realized he couldn't get away with giving us a phone that was clearly not new, he went in the back and got us finally a new phone, in the box ! Like he should have done the first time. I guess I am writing this because I fear that if I didn't go in with my father in law who is older and simply uneducated on cellphones, that this man would have tried to scam him into buying yet another not working, or already used phone.

Thank you for hearing us out. Look forward to hearing back.

Regards,
Gina Smith
Boost Mobile / Boost Worldwide
-
unable to unlock iphone se
Though I was happy with my Boost service I needed to switch companies so that I could use my phone in Russia during the summer. On calling Boost about unlocking my phone, I was told that I had to wait until September 28th- but nothing was mentioned about keeping service active and other conditions. It was only when I called Boost after the 28th but was told it couldn't be unlocked because I did not have a full year of service and needed three more months of Boost service in order for my phone to be unlocked.
I then went to a Boost location where I was erroneously told I could sign up for three months and then would be able to unlock my phone. After further running around I found out that activating service again would require a new number and that it would not be applicable to my account in order to fulfill the time required to unlock my phone. So... in other words, even though I was willing to pay almost $200 for reactivation and three months of service (just for the purpose of unlocking my phone), there is no way to unlock my phone- which is my phone! -which I bought for more than $300! -which I cannot use ever!? This is a very very bad policy! Please change it!
We are here to help
16 years' experience in successful complaint resolution
Each complaint is handled individually by highly qualified experts
Honest and unbiased reviews
Last but not least, all our services are absolutely free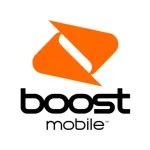 Boost Mobile / Boost Worldwide contacts