Bell
-
Smartphone service
On May 4, I received a text message from Bell telling me I can change my smartphone plan to their promotional new plan which is $40/month for 5GB data and unlimited Canada-wide talk and text. It gives me a number to call which is 18006498813. I call this number 2 times and same woman pick up and keep telling me they cannot find the plan I said I got from the text message. They ask me for my Bell account number. I gave it to them, and they still give me the same answer which is "I am not qualified to this new promotional plan". Then I call Bell customer service 416310-Bell, they said that plan only applicable to new activation. But when I reread that text message, it said "you can change your plan", clearly what they mean is this plan is not for new activation. I want to know if the 1800 649 8813 is really a Bell marketing dept, and if not, why they can pretend Bell and send me marketing text message like this? And also, the customer service rep from 416310-Bell should not try to get rid of me by coming up excuses like "this promotional plan is only for new activitation" but in fact the text message told me "You can change your plan" by calling 18006498813. Both the female agent from 1800-649-8813 and the female agent from 416-310-Bell treat me poorly and seems like they think I cannot afford this new promotional plan. Their attitude disgust me. I hope Bell could discipline these two female employees if Bell really have this new promotional smartphone plan but these two ladies just try to hide it from me. Next time, please don't send me any text message if your product doesn't apply to me. Thanks!
Bell
-
Bell new Sympatico email app
In late December 2021, Bell introduced a new "improved" app for its Sympatico email customers. Since that time the "Mail Filter" feature has not been functioning. This is where you insert the email addresses or domains of senders you wish to block. If you try to edit an existing entry it will appear to update and save the changes but the next time you log in the old entry appears. You can not delete any entries at all. Even worse, this app has its own "virus and spam collector" which has blocked many important emails from getting through to us. Even if I make these senders into "Safe Senders" using the new app, they are still blocked beforehand. There is no way for me to see the list of Spam emails. Emails from Bell letting us know our bill payment is due are also blocked. The last bill payment email I received from Bell was on Dec 22nd 2021. I have called the service line 3 times (they indicated that they recorded each call for quality insurance) and the reps are compassionate but each rep has no help to give. They keep saying that Bell is working on it and a change should come some time in March...

L Witt email: [email protected]
Desired outcome: Bell should free up all virus free emails & allow us to decide to block or not. Bell should get rid of the Mail Filter while it works on fixing it. Bell should try to fix this immediately.
This review was chosen algorithmically as the most valued customer feedback.
Nov.1, 2021 I established internet service for my adult daughter and two young children who needed much support to escape serious domestic violence this internet provided entertainment and all communication, including door buzzer building entry security in early Dec. 2021 I was sent an email from Bell requesting payment of this first month bill and...
Read full review
Bell
-
Bell gave me lower internet speed than what I paid for
Incident date: February 20, 2022

When I did a speed test this morning on the Bell Home Hub 3000, I noticed that the speed is 500Mb/s instead of the speed I'm paying for 1Gb/s. When I switched to 1Gb/s speed I did a an initial speed test and I was receiving the 1Gb/s speed. When I contacted support she confirmed that my internet speed has been lowered to 500Mb/s. After she switched my speed I was able to get 1Gb/s downloads again. Her explanation was a faulty firmware update that caused the issue. Although not happy with this explanation I can't really judge what really happened. I'm just concerned that many customers may have the same issue without noticing. There may be a much larger "issue" here.
Desired outcome: My issue is solved, but I have a concern that Bell can just switch internet speeds without any notification.
Bell
-
problem
I did not receive customers Bill from store" Leons 2600 Queensview Dr.

Ottawa K2B* 8K2 Email [email protected]

it was send several times,

I called Bell, who in turn told me """ there is nothing wrong with my Email_-

well my email from store is still missing,

all I like to know, what is going on and particularly --WHY-- all phone # from

Bell are blocked ?

thank you
This review was chosen algorithmically as the most valued customer feedback.
Date: January 27, 2022 Time: 3:15 PM EST Location: Walkley Road from Bank Street to Riverside Drive, Ottawa, Ontario Driver Information: male, caucasian Bell Truck Number: began with "934" and ended with "5108" Reporting poor driving from a marked Bell van in Ottawa today. Driver was following behind me on a one lane section of Walkley Road. They...
Read full review
Bell
-
mobility
Hi, I am contacting u with a very big concern!
approximately 6 months ago, we called in to report my cell phone stolen, ive asked to have it traced, was told we couldnt., to use find my iphone app, well, i have never used it, and it has to be on to use it. so not happening, they then told us that no one would ever be able to use it, that they were shutting down the smei to the phone.
Then about 2 month ago, my son had got an enormous bill for data all of a sudden.
Well, to our surprise, the phone number was none of our numbers to either tablet or cell phone.
the screen shot they sent, was no number on our account.
I then, looked aroun and noticed my tablet gone, but still number not the same.
We called again, cause now we have a 1400 data bill, on something that bever ever did before.
We have been with Bell for yrs, bell advised me to call rcmp and file a report, I did, for the phone and tablet, got a file number, emailed customer service the number, now the bill is 1900 and for the firt time in 10plus years, our phones are shut off.
I would like to know why u guys told me to file a report, and it did no good!
And we also would like to know why we get treated like riminals, when we have had services with bll for 10plus years?!
I am totally discusted!, and regret having anything with bell now, this is redicoulous!, nd uncalled for!, I gave the file number, so use it!, trace my phone and tablet and u will know i dont have them!
This matter needs resolved, we r not iars and crookes whih u should know, weve had services with u forever, and dont like being treated like we r!,
thank u ttys!
also my home has been burnt down since things went missing, so any help would be greatly appreciated!, im not a hated person, so chances r the one that stold my stuff, burnt my home down.
I wil gladly pay what i should, but im not paying for a theif, especialy, when no one was supposed to be able to use my device in the first place, i think this is redicoulous, and totally uncalled for!
Thank u
Bell
-
Residential Telephone Service
during the period of 2000 to 2018 at the bell number of 416 653 9757, I was being charged $58 per month for a landline, when my neighbors were being charged $20 per month. I was paying $38 more per month for a period of roughly 15 to 18 years.

I would now like to collect these overpayments for this period as it is unfair pricing.

Sincerely

Maria Ferrari
33 Hanson Road
Toronto, Ontario
M6E 1T5

647 479 3576
Desired outcome: I would like all of the overpayments back for all those years.
Bell
-
F1 coverage
Dear Bell Canada Executives,

Bell Canada (TSN) has the rights here in Canada to broadcast F1.

The BIGGEST F1 race of the year and you let your Sales Department insert commerical spots at the most inconvenient times. We all know your commerical breaks are programmed in advance but how about you treat F1 the way you treat Soccer.

DO NOT INTERRUPT THE COMMENTARY during a live event.

TSN and the Sales Department simply ruins watching the F1 experience. SKY TV does not do this and we know DAZN would not do this.

Let us enjoy the viewing experience.

Jonathan (F1 Fan)
Bell
-
Bell Customer Service
Extremely long wait times to even have someone answer the call.

Added residential T.V. and home phone to an existing account with internet. Within the first 24 hours a billing discrepancy was found with what was quoted. Which brought another hour + wait for confirmation of accuracy. Was disconnected in that phone call which brought on another hour + wait to explain the situation all over again.

Services were installed and within 24 hours the "refurbished 4k receiver" was found to be faulty a tech returned another day later and replaced.

First bill was incorrect, off by $78.13 before tax. Another hour+ wait to be told to pay the current bill and a credit would be applied to next billing cycle.

Current billing cycle does not show the credit on the over charge. On hold now 1 hour 10 minutes with no answer.
Bell
-
City-wide laying of FibeTV cable
Please send reply to [email protected]

I called Bell this morning to complaint about Bell contractors laying FibeTV cable in front of our house (and neighbors'). About 10 weeks ago, they dug up my driveway, dug holes in my lawn, and moved my fence out of the way.

The Bell manager asked me to send photos, showing what needs to be put back before winter arrives to prevent the weather causing much, much more expensive repairs.

Attached are 6 photos: Photos 1, 2 and 3 showed the driveway showing damage after being disturbed; the perfectly even and aligned blocks became uneven and out of alignment. Photo 4, 5 showed 2 large square holes big enough for a man to get in to work. Photo 6 showed the contractor detached the iron fence causing visible damage.

With winter coming, these repairs have to be done before more weather damage. Your urgent attention to this complaint is greatly appreciated.
Desired outcome: Put all areas being displaced and damage back to their condition before Bell contractors dug up or torn up 10 weeks ago
Bell
-
Internet and email fraud
I have a small homebased immigration Consulting, bell Canada workers have given access to my internet to criminal gang and a reputed law firm, they steal my important emails I made many complaints to Bell even filed a case in court. But no action is taken criminals are freely intercepting my emails and stealing, even those email of relevant client are stolen
This highly organized criminal act is going on and even my computer is harmed. Bell Canada ignore even though the crime is punished able by ten years imprisonment
My internet is connected to another network, hidden net work
When I log to internet, the criminal is also connected
Desired outcome: Completely, immediately stop email theft and access to my emails and my computer
This review was chosen algorithmically as the most valued customer feedback.
The camera glass on my phone got damaged everything on my phone works fine it just has a crack in the glass and one of the camera lenses is a little exposed probably getting scratched by the little pieces of glass hitting it anyway I checked in with asurion to see what they would do for me since I've been paying the extra $15 a month and it turns out that...
Read full review
Bell
-
Inappropriate Employee Conduct
To Complaints Manager,

It's been a few occasions that my neighbour, Pierre-Yves Hazel, Bell Canada service technician has been observed performing unsafe road conduct, hard acceleration, inappropriate early morning engine revving, driving a vehicle with open doors... using your Bell service trucks... All in a quiet residential environment where I believe you do not permit personal use of your corporate vehicles.

It would be appreciated that you take the appropriate employer actions needed to terminate this activity before an unfortunate accident occurs.

Regards,
Mr. Bobis
Desired outcome: resolve inappropriate employee behaviours
This review was chosen algorithmically as the most valued customer feedback.
Driver saw my dog on the road, he was obviously concerned and I was as well and also embarrassed. He was giving me a rude look and yelling at me asking if that was my dog. I said yes she was, and he started to yell even more about how I was a stupid b**ch and he was about to kill my dog. At no point did he stop to think about me or the fact that he was in a...
Read full review
This review was chosen algorithmically as the most valued customer feedback.
Trying to cancel some services due to very poor services, and unethical treatment from billing department for dishonesty from Bell... errors made from Bell and then being passed around from department to department each time for the past month. I had 2 separate business accounts with full package of internet, phone and security, I cancelled the one account...
Read full review
Bell
-
connecting families & wireless home service
It is shady shady under the bell MTS umbrella.

I was initially offered a "connecting families" offer in January/ February for $10 a month . as per the notes that other representatives were able to read, they were all informed that I then called immediately back so that I could have my 50Fibe service back as the connecting family offer for $10 the band width could not even open up my email in google.

I was then conventiently bummed to a service of $110 a month instead of my contract of $40 a month for home internet service. I had to call several times to get my original service Finally in April I was able to get my original offer and service of $40.

Then it happened again Bell bumped me off of my service and started to charge me $110 a month. When i tried to call very poiletely to disguise, or to chat Nobody knew anything about my previous service. they could not even find my account number> ...

Where are the notes? They are there but somehow missing? It is shameful that after being shuffled for 3 hours and given 5 phone numbers to call (not even being transferred) I was asked to "prove" that I had this account of $40 and that there is "nothing the representative can do to help as my account is deep in arrears". (2 months of $110 instead of $40)

I was shuffled around for 3 hours, spoke to dariana, Frankie amoung others and nobody could find the history of notes not even my account number. I was given over 5 phone numbers to call.

Lucily I document everything. If I did not have this chat conversation documented myself from back in April when i had to get my service reconnected to the $40 a month instead of $110..., and I am sure many other low income families are experiencing this. It is very convenient Bell pushes low income families off - to force them to now pay $110 for Internet service instead of $40.

Surely the representatives and bell of whom targeted me in the first place as a low income family knew that To bump us off our $40 a month service to then ask for $110 a month for a service was not right. Being asked to PROVE that I had a contract with them? The representatives viewing the notes that my account is in arrears for $110 a month and that I did sign up for connecting families yet where are the notes that my service was for $40 a month before?

Shameful Bell advertised they are connecting families... it is more of a total disconnect... and even more of a hassle and struggle for low income families.
Desired outcome: accountability for their actions. be upfront with ALL families.
Bell
-
Mobility bill refund
In the month of january first week I received bill for my mobile services around cad 197.95 and I tried to pay through bell application with my debut card. On that tine I entered all my card details and submitted. But later they deducted three times 197.95 instead of 1 time. I immediately call the customer support and they ask me to wait 28 days to credit the amount in my account. After 1.5 month I talk with them and report that I didn't receive the credit. They updated my address and told that we will process the cheque to your address. Its already 6 months till now I didn't receive single penny. I am continuously calling them biweekly but every time they are saying wait wait wait! They owe me 394.5. I am really pissed off with their service.
This review was chosen algorithmically as the most valued customer feedback.
I recently moved to a condo in Brampton, ON. Two service technicians were scheduled for Tues. June 8th to set up television system as well as internet/phone. Phone tech arrived and, although someone frustrated with condo setup, was able to complete this portion. Television tech arrived and I was told I couldn't have satellite (I was told by moving valet...
Read full review
Bell
-
Internet
My internet download speed is a paltry 5Mbps, which is the highest speed that Bell currently offers for my location. I live half-way between Montreal and Ottawa: 612 Bobois St., L'Orignal, ON, K0B 1K0. I find it difficult to believe that a company such as BCE, that made 3.25 billion in revenue in 2019, cannot provide a quality of service to a rural location which is even half-way acceptable. I, like many others, work from home now (as a result of the Covid-19 pandemic) and need to have a quality of service that is enjoyed even in many 3rd world countries. Your service is really not acceptable and yet I have limited options. The price I (and others) pay for the ridiculously low speed is unjustified and perhaps should be subject to a class action lawsuit. What are Bell's plan's to meet the needs of small communities such as mine? Is 5G a myth or is it only available to those who live in large cities?
Desired outcome: I would like to speak to somebody with authority that can provide me with factual, true and accurate information as to when I can expect to see massive improvement in my internet speed.
We are here to help
16 years' experience in successful complaint resolution
Each complaint is handled individually by highly qualified experts
Honest and unbiased reviews
Last but not least, all our services are absolutely free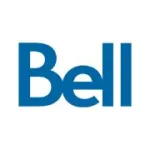 Bell contacts