Bell
-
bell mobility service is really bad..
I received many phone calls from Bell mobility, actually I'm with them now.
I missed about 6~7 times and I called back.

They don't know why they called me, and the agent on the phone transferred me to another department about new activation.

The agent of new activation asked me, "why did you call this number? Do you have any plan to add a line or new activation?"

How did they don't know why they called me?
Bell
-
no services working
I wish to file a complaint regarding my problem with Bell Canada. It is now day 3 with no service at my home. No, phone, no TV, no computer. A repair person came Tuesday and stayed until 7 PM, connected a phone and claimed someone would be back at 8 AM the following morning. I waited all morning and when I phoned to confirm the appointment I was told no one was coming but that a supervisor would call. NO ONE called, NO ONE came and we are still without services. You know my monthly bill with Bell is over $600 for the three accounts I pay for my children and myself and for that amount I expect better service. I would at least expect to be contacted if an appointment was cancelled. I am furious at the way I have been treated. I have wasted HOURS on the phone. I await your reply to solve my problem.
Katy de Volpi
[protected]
Bell
-
terrible customer, service unethical behaviour
I switched to bell from rogers about a year ago because they were having a good promotion at the time. I had no issues from them until it came time to renew a new promo which was expiring on Aug 25. I had called a month in advance(beginning of Aug to avoid overcharges)in which I was told I would get a call back (it never happened). So I called again a few days later and was told to call on Aug 25 (when my promo expired) to look at other promos. So Aug 25 came I called and yet again was told to wait 5-7 days for a call back. Are you fu**in kidding me!? I don't understand why they can't deal with you from the time you call. They then transferred me to the loyalty department because I was getting irritated so finally (after a very long discussion -__-) they were able to give me a new promo which would have totalled $147.86 (was paying $128 before) for 24months. So fast forward to Sept 5 when my bill came totalling $192.19...I called yet again this time to ask about the overcharge and was dealt with an extremely rude and incompetent agent. I was basically told that the charges are valid due to the expiration of the promo and that "I should've called to avoid these types of things". Really bud?...like really?. Their customer service is a joke. I shouldn't have to call more than once to get an answer and BELL, next time write your notes properly because YES I DID CALL 3 times actually so you can go back and listen to the recordings. BELL, you need to work on your customer service skills or you will lose all your customers. Now that I look back I completely regret leaving rogers...now i'm stuck in a contract with these people...lesson learned...
This review was chosen algorithmically as the most valued customer feedback.
This problem has been ongoing for a year. Every time I use the internet it is either slow (extremely slow) or not working. I have had several technicians to the house. They have identified the problem to be the line between the Bell station and the neigh hood in which I live. They have checked the house numerous times and each time, they conclude the same...
Read full review of Bell
This review was chosen algorithmically as the most valued customer feedback.
We signed up for a fibre op bundle almost 3 years ago. This included fibre op telephone, tv and internet. A technician visited our home today to service our internet. While he was here I mentioned to him that we have been experiencing a lot of static on our home phone for months, to the point we rarely use it. He checked the phone line for us and discovered...
Read full review of Bell
Bell
-
internet / tv
bell is the WORST!
I have just spent 45min, AGAIN 3rd time in 2 months!, to resolved the harassment I am getting from bell over my CLOSED ACCOUNT!
This account was closed over 2 months ago. That alone was an ordeal!
AFTER receiving my "final" invoice... invoices kept coming! and growing!
Magically a final payment due of 70$ became almost 300$!? Because some incompetent did not close my account correctly!
It took 2 more 45 min calls to rectify.
I got another "final" invoice (that was 15$ TOO HIGH) and was about to pay it... BUT... lo and behold... an invoice for 290$!?!?!
Now after the 3rd 45min call they agree that the "original final" invoice is correct!
Now here's the horrible punch-line... the incompetent at bell tells me that she doesnt know if there will be more invoices!
I have never ever see this level of [censored]ic incompetence or lack of communication between departments or sheer F-up in any kind of major company!
I felt like I was dealing with an organization in the 3rd world run by illiterate children!
I would recommend at all costs to avoid them!
Bell
-
new installation of fibre internet
Re: Q95U55Q8

Aug 23 internet was installed, they ran the cable inside the garage up the stairs and left the modem on my luggage. Needless to say the top floor of our home is not able to pick up the internet. Technician advise us to purchase a router to correct the problem.
You think they would of told me this before installation. Went to Bell store they informed me to purchase pods @$5.00 per month but they could not sell them to me as they had to be programed.
Next day contacted Bell, she told me stop complaining at least I have the internet on the first floor, then hung up. I received an email advising me that they would be hand delivered Aug 26 between 8 - 5. Never received them. Aug 27 contacted Bell again, well, it usually takes 5 - 7 days before I would received them. Yesterday I filed a complaint did I receive a call back. No!

Aug 28 nothing again, not even a phone call.
This is how you run a business. Unreal!

Sonia Rooney
[protected]
This review was chosen algorithmically as the most valued customer feedback.
Today August 25/2018 was promised to receive email Consolidating telephone and email bills together on automatic withdrawal. I received the consolidation but no statement as promised our bill for the two services would be $97.39 each and every month. That was not emailed to us. [protected]@ outlook.com Jim McCrae, 807 3rd Ave., South, Sauble Bach, Ontario...
Read full review of Bell
Bell
-
crave tv
Hello, I am reaching out to you as I could not find any contact information other than by phone. I wanted to reach out by e-mail as I don't have time to be on hold and I wasn't needing an immediate response.
So I guess my first question is do you have any customer service e-mail correspondence available?
My second question or rather complaint for lack of a better word is the Crave App has different information than when I go to Crave on my TV. The issue is that the show Grimm shows (under details) that the show is available until Feb 17, 2036 and on the Crave App it shows it's available only until August 31, 2018.
Although it's extremely frustrating when you decide to binge a show and now can't get anywhere near finishing, I'm really contacting Bell to let them know to have the TV info correct as that will help decide what to watch.
This review was chosen algorithmically as the most valued customer feedback.
cellphone [protected] account number [protected] Got my new account July 5, 2018, and the person told me that I can wave the installation fee of 30 for my phone and my son's phone778-8343616. I called the call center agent and he agreed that he can wave the $60, however it was not reflected on my account yet so I paid the full amount of $189 last July the...
Read full review of Bell
Bell
-
pvr issues
Long weekend of August we came home and PVR wasn't working I called for technical support after 48 minutes on the phone they agreed to send me a new receiver. After 1 week received the new one, installed it wasn't working phone support again, I was asked if I knew how to install it, of course... then tried to tell me it was an issue with my satellite I will send technician over free of charge I replied to him that's not the issue it worked before I installed this one so the issue is with the new PVR.. well of course not what do I no hey! Finally he decided to send me another one again 3-5 business days which was unexceptable I asked if he could send by Puralator no we don't do that, fine i will wait don't really have a choice do I. Finallyreceived it install and still not working phone again was on the phone for a good 2 hours check my records to verify. finally got it working, now we are having an issue with remote for PVR I went online to order but a charge of $30.00 is expected, phone again ask if I could get the remote for free since I had no PVR for a full week the trouble of returning (2) receivers and not getting the service I expected. I was told no we cant do that so I asked to speak to a supervisor someone will call you within 24-48 hours since when? I've had nothing but problems since the beginning a telephone line that took 8 years to bury underground to prevent farmer from breaking while plowing field. Internet issues after issues have had so many tecks here its unreal and till this day I still have issues but sticking to it as we will be moving and changing providers that will be the best day of my life no more dealing with BELL. Tonight I got a callback from Bell after explaining the situation I was refused the free remote if I want one I have to pay.
Well if I have to pay I would like a credit for 1 week of no proper service with your equipment I believe that is fair don't you... anyways looking forward to an answer from someone. Cant wait to switch provider.
Bell
-
mobility customer service
I have to call EVERY month for some extra charge that has been added to my account EVERY month. Last month it was $112 and this month it's $60
I have to waste hours of my day every time I get a bill
Not only does this ruin my day but is also taking a toll on my mental health
Your employees are condescending, mean, and at times very sexist
I can not be expected to pay so much for your services and then deal with this every month. My worst experience was Matt (ey 98907). He was rude, condescending, did not listen to me and practically told me to shut up more than a few times.
He kept repeating the same thing and when I asked him to elaborate he either didn't reply to me or kept saying 'you don't want me to talk to when my turn comes let me know'
Horrible horrible experience
I'm going to leave bell if this happens again.
Bell
-
tv, internet and home phone
Dear concern

I am sick and tired by calling n visiting bell customer services because of alot of miscommunication n throwing customers from one department to another never ever solved my problems except for wasting my one whole day for every single month from the date of purchase bell services.
Last year august I hv taken every single service from bell and I do hv the copies of the contract they always miscommiting the things over offered services home tv, internet n home phone bundle, whatever I had signed for two years it was keep going increased every month from the date of purchase. It doesnt make a sense to me if things will going in that way so there must be no need of contract as contract means something will last for certain time period over fixed amount rather to play n fooled the customer on the name one service on 3 months promotion another on 2 months etc etc they definitively dont hv to offer the contract... for avoiding to keep paying more n more n doing fights/arguements regularly on phone or by visiting bell.. I hv decided to cancel my contract on early termination... which I did on 18th of july 2018 on ph from your shoppers world shopping mall franchises over the counter then I hv got the return request mail which I took to the same franchise with that letter or remaining every single stuff/appliance which I had at home.. packed the carton in your franchise n dropped at shopper's world mall staples store outlet for courier on 26th july 2018 tracking number [protected]... carton includes hub 3000 router n tv modem... as franchise people suggested me to pack everything in the single carton so to avoid delays I did that but again not worthy for me as I am still waiting for my final bill and whenever I called they said we didnt receive... I want to get rid of this issue asap...
Kindly look into this matter so I will be free from bell forever as even after cancel my services they send me the bill for the month of Aug which I didnt pay as I hv cancelled the services earlier in july 2018 to avoid next mnth bill n because of waiting in for final bill my cell ph [protected] bill for the mnth of July is still pending which over burdens me 
Regards 

I HAVE SENT THIS EMAIL ON 18TH AUG 2018 AT THIS EMAIL ID [protected]@bell. ca N STILL DIDNT GET ANY RESPONSE...
PLS HELP I DONT WANT TO WASTE MORE MONEY ON BELL...
Bell
-
tv
We've been having issues with our PVR recording box for a while now, it pauses & then resumes playing but then jumps ahead. Spoke to a customer service representative by the name of Mac..which is debatable, she was extremely rude, constantly spoke over the top of us & was not able to help us or answer any questions & purposely disconnected with us. DISGUSTING SERVICE
Bell
-
bell tv
I have cancelled my unwanted Bell TV service on the 13th July 2018 (order number: Q47K67W9). I have only the internet service from Bell which is $82.95 plus tax which I am supposed to be charged for. But Bell has charged me again for $41.64 for the TV service. This has happened for the second time now that Bell has been charging me for unauthorized service. I would like to escalate this issue and expect an explanation.
This review was chosen algorithmically as the most valued customer feedback.
We had to cancel our Bell service (as of June 15, 2018) because we were moving and our new house was not ready yet. I had planned on using Bell for our new home. However, after experiencing the horrific treatment after cancelling I will go with anyone but Bell. As soon as I cancelled, Bell sends your last bill to collections and they begin to call you...
Read full review of Bell
This review was chosen algorithmically as the most valued customer feedback.
A Bell service van was at lights of Murison Blvd and Sheppard Ave at approximately 7:25 ok July 30, 2018. The light changed to green however the driver didn't proceed until my husband tapped on the horn. The driver still did not move, then moved slowly while rolling his window down and saying "what the [censored] is your problem?" My husband said to him get off...
Read full review of Bell
This review was chosen algorithmically as the most valued customer feedback.
Hello My name is Thejulal Balan and I am using the Number [protected]. I have a plan which is costing me $76.50 / month . I have 3gb data on my phone This month (July), I finished my data of 3gb around 20th July and given a call to Bell mobility customer care and asked for the options of having more data for this billing cycle. She(The customer care...
Read full review of Bell
Bell
-
bell tv, home phone and internet bundle
We have contacted bell to cancel the service on July 13, 2018 and the agent: 1822453 assured us the bill will be reduced to $85.86 and send us the 2 following transaction summary # [protected], [protected].
We already contacted Bell in June 2018 and March 2018 and all the time they promised reduction but again It is gone up.
On July 30, 2018 I called 10am Eastern time and after waiting of 10 minutes they hang up on me.
And I called the same date at 11 am and I waited for 48 minutes but no supervisor available.
Bell
-
internet
In November 2017, we decided to cancel our phone and television services with Bell to reduce our monthly costs and keep only internet with them. Since then, we've had many problems with the internet service: it was inconsistent and much slower than what we were paying for. Many times, we called technical support because we had no functioning internet for days. We would spend hours on the phone with them, being transferred from one department to another and never were we able to get a reliable functional internet. On July 9 2018, they finally sent a technician who verified all the cabling and said it was impossible for us to get more than 30 Mbps. But we've been paying 83$ per month for 50 Mbps! They shouldn't offer us a speed we can't get!

On July 25th, we called Bell to cancel our internet service with them and asked costumer service to give us a compensation for the many months we had unreliable internet or no internet at all and internet much slower than the 50 Mbps we were paying for. They refused to give us any compensation for the speed because they can't guarantee any specific speed anywhere. We consider they should have sold us a lower speed and never offer us something we couldn't physically get in our area. As for the intermittent internet and the many days we had no internet at all, they said they could not give us any compensation since we were canceling our services with them. A reasonable resolution would be to receive monetary compensation for those months during which our internet was unreliable or absent completely.
We are here to help
16 years' experience in successful complaint resolution
Each complaint is handled individually by highly qualified experts
Honest and unbiased reviews
Last but not least, all our services are absolutely free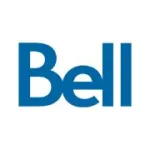 Bell contacts