Net10 Wireless complaints
114
This review was chosen algorithmically as the most valued customer feedback.
Well since Net10 is owned by Tracfone I have decided to post here as well as several other sites, I was a customer of Net10 for the past 12 years and recently around January of 2022 Net10/Tracfone made changes to their network as most carriers have going to the Volte standard. We received a notification from Net10/Tracfone telling us that in February our...
Read full review
This review was chosen algorithmically as the most valued customer feedback.
On 2/18/2022 $38.35 charge to my visa On 02/22/2022 unauthorized charge from my other visa This card expired The info was entered on the expired card was false On 02/18/2022 I renewed my wireless service for auto renewal The system didn't take it On 02/20/2022 I contacted net10 again requesting refund so I could pay for the plan that I initially requested...
Read full review
Net10 Wireless
-
Taking back talk time that I paid for.
We have been customers of Net10 for many years and have paid for our plans without complaint. Last year, my wife was informed that her 3G Net 10 phone would have to be upgraded to 4G or better. At that time she had over 27,000 minutes accumulated because she used it only rarely. We had Net10 send us a free phone that they said was compatible with her service. When it arrived, we transferred her existing account to the new phone which took well over an hour because the Net10 people we talked with, (3) kept telling us that they weren't authorized to transfer that much time and sent us to other departments and people who said the same thing. We finally were given 9999 minutes out of her 23,000 minutes. We were not happy with that.

About two weeks ago, my wife missed two important calls because her phone was 'restricted' or was out of time! We accessed her online account and saw that she had ZERO time, ZERO Texts, and ZERO air time!

We contacted Net10 and were told they had no idea what happened but that they could fix it. It should be noted that from the time we transferred the phones, we paid for two months of time and were current so we added 400 minutes of time to that 9999 that they 'gave' to us and did not use that much with our twice weekly phone calls to my son.

When we called Net10 about her phone having no time, we were on line for over two (2) hours trying to get the problem solved. Each person we talked with said they could not authorize that much time and we were again sent 'up the chain' to other departments and supervisors. The last person we spoke with was even given the old phone's IMEI number to verify that we had over 23,000 minutes on it. That didn't help any because he told us that all they would give us now was 8103 minutes. Even then, we could not send text messages or get online until he sent us to his supervisor who 'gave' us 8G of air time. Now we are able to send texts and talk on the phone.

We have done everything that Net10 has asked us to do, mainly pay for our plans on time, upgrade when needed, etc. We are tired of calling in to recover our 13,000 minutes that were originally taken from us when we had to upgrade to their new phone and now they took about 1,900 minutes when they shut off her phone about ten days ago without warning or reason.
Desired outcome: I want Net10 to either return every single minute that we paid for over the years or refund our money entirely and we will send their phone back to them.
Net10 Wireless
-
Port my number but I have to reactivate???
My net10 service has been deactivated due to the net10 upgrade. So, I wanted to port my number, but net10 wanted to reactivate my phone ($22) just to port it and then deactivate it. Furthermore, there are no sim card vendors in my area, so I have to wait for it to be sent...

Why can't the number be ported? Why do I have to pay for a service I will not use? I had to wait 6 times now for customer support, ranging from no call backs, 20-45 minutes wait times.
Desired outcome: I want my number released so I can port it out.
Net10 Wireless
-
Net 10 wireless services
On Feb 22 my net 10 services was interrupted due to their network changes the Sim card that they mailed to my home was not compatible for my phone . I had to call their customer services 5 times before getting a agent who clarify the sim was not compatible for my phone .. he then express delivery a supposedly compatible sim the next day .. only for me to be on the phone now currently 6 hours . from being transferred many times to the call being disconnected and me having to wait on hold another 45 for level one agent to tell me they need to transfer me because this sim that was sent is not compatible .. this company is very unprofessional, they do not value the customer inconvenience, I was not offered a refund for my monthly service plan nor was I offered a resolution ..I'm currently still hold as i type this message .. this now marks 7 hours today 02/23/22.. very unacceptable. I have a second line for my son with this company .. But I have now decided for my lunch break I'm going to change services .. This is the most horrible and unbearable experience any company can provide to their paying customer ..
Desired outcome: i want to be compensated for the time I spent without a phone for this company lack of resolutions as well as contacted by the CEO with a proper apology for a waist of my time ..
Net10 Wireless
-
Customer service. Port change help, Transferring to another service help
My phone quit working more than a week ago, all my phone calls were being illegally routed to Net10 Sales and let's not forget about the endless text. I pretty much ignored them at first but it got to where the phone wouldn't work at all even though I was paid up in full thought I had until the end of the month all the text from them said 2/22, It didn't say 2/3/22 which is what happened. I went and bought a new phone to use with another service provider (Spectrum Mobile there AWESOME) and was trying to get my new phone up and running with the same old number but it seems after 3 days still no joy. I have called multiple times talking to over 20 people because the person you need to talk to never answers the phone. I was just hung up on for the 6th time and that was from the main cooperate offices. Net10 has taken my new phone MEID number and highjacked it, tying it to the Port my old phone was on neither approving or disapproving the number move to Spectrum. So after more than a week without my phone (old/new) it's not life changing but it sure is a pain in the @$$. When they try to hook up to the port at Spectrum they get an error that says the phone is being use by VERIZON, I have a Net10 phone I'm not even in the Verizon Network. How does that happen? Yes and I'm paid up until the 10 of this month. It's beginning to look like somebody just wants to get paid. So If you guys could just string this out for 1 more day your in the money a whole $40, I know that doesn't sound worth it but if you can do it to 100,000 people than that's a paycheck, the Customers be damned.
Desired outcome: Release my NEW phone from the PORT it is attached to, NOW! It's not your phone.
Net10 Wireless
-
cell phone
it took me months and a fcc complaint to get my new phone i got the phone on feb 2 2022 i have beentrying to activate it since thursday 3 feb 22 i have tried for 7 days and have 16 hours of loged time trying i have requested a phonelog from my landline to show how many calls and hours i have tryed and the number of times on hold and then cut off this is at my lawers request i need someone to call we are looking to start a classaction suite to get paid back for my 27000 mimuets witch there saying they have no record of the number for this account is 5189474199
Desired outcome: either get my phone working and replace my 27257.28
Net10 Wireless
-
Net 10 service
I was happy with Net 10 for over 5 years. November of 2021 I started getting notifications saying my phone wasn't 5G VOLTE compatible and I needed to get another phone.

It's now January and I've easily talked to over 30 people there. Their corporate office people say my phone IS compatible with VOLTE and it's a glitch in their system and they'll get it fixed and stop sending the reminders that I need a different phone.

Except they don't get it fixed so I'm inundated with texts and emails saying I need to get another phone. I get them daily.

Last Friday I tried accessing my voicemail and was redirected to their customer service. Same for my outgoing calls.

They were holding my phone hostage.

I signed up with another provider and have been trying to port my phone number but it won't go.

I tried calling Net 10 for help and they hung up on me after I was on hold for over 25 minutes! Had to call back and spent 30 minutes on hold again.
Absolutely LOUSY!

User's recommendation: Avoid them unless you want to spend an inordinate amount of time with people that won't help you.
Desired outcome: Stop doing this kind of crap to your customers and train your customer service agents to not lie!
Here was their response:

E-Mail from MiaNet (View User Profile) to mcadwell

Sun, 13 Feb 2022 15:37:21 -0500

Hi mcadwell. This is Mia from NET10 Wireless. We are responding to your recent complaint with our company. We would like to sincerely apologize for the trouble that we've caused you. As per our interest to serve you better, we are continuously working on improving our products and overall services. If your issue hasn't been resolved yet, please contact us via chat at http://bit.ly/2lHoBuo for real-time assistance. For your convenience, our representatives are available Monday-Sunday from 8:00 AM to 11:45 PM EST. You can also use our self-service menu by simply texting the word HELP to 611611. Thank you.

Yeah, lots of help there. It's the same crap they've sent to me since the problem started. If this person had actually read what happened that person would have known I already contacted them...by chat and by phone. They really don't want to help. Merely lip service!

HEY, NET10 - My cell phone, that you people kept saying wasn't VOLTE compatible, is working great with my new cell provider - using VOLTE.

And it sounds just fine too. Not to mention I'm getting unlimited data and text and they're cheaper than what you were charging me. Thanks for saving me money by pushing me out of your company due to your people's incompetence!
Net10 Wireless
-
unethical behavior
They charged for service they did not give and then closed my account when I stopped paying for the service that was not working but they still charged for. I lost my phone number of 25 years which all my personal and business contacts had. I lost the ability to confirm banking identity. I got caught outside the US when the pandemic hit. I still had voicemail which was the only way for people to contact me. They had a problem with their system and nothing worked. not even voicemail. I called over 40 times and always got a person who barely spoke English and just read from a script and never really understood much less addressed the issue. I got a different answer from the call centers I was connected to. Most were misinformed and some just lied. I ended up losing my number, money I paid for a year of no service, and all the minutes I had accumulated, over 4, 000.
Desired outcome: Give me back the money they took and did not give service, Give me back the number I had for decades
Net10 Wireless
-
Need a refund on unused minutes/days.
My 3G LG flip phone suddenly is unable to make or receive calls. I was on the phone with Net 10 technical support for a LONG time trying everything possible and the last one finally told me my phone was too old and I needed to buy a new one. I decided to switch to another company instead. So I have almost 2 months of service left on my phone and 360+ minutes that are going unused, and none of it was my fault. I looked into refunds there and see that they don't offer refunds on purchased days/minutes. Does this mean, no matter what, no refund? I certainly hope not. I hope to have this resolved here and get back my $30 or so.
Desired outcome: Refund credited to my credit card
Net10 Wireless
-
Hotspot device
Hot stop will not work, two different data plans added, system continues to state transactions pending, call customer services numerous times automated system continued to disconnect me, I had to answer questions incorrectly in order to get to a person at which time I was on hold for hours while they continued to tell me they were trying to update information. Final day four representative stated that I would need a new device all together no warranty coverage or trade, or compensation.
Net10 Wireless
-
all of the service talk text and data
Today is 6July2021, On 4July2021 I purchased the most expensive phone plan net ten sells. with tax and fees it totaled about 59.00 It was to provide unlimited talk text and data. Oh I had been a customer for over 2 years with bumps in the road but nothing like this. When the data stopped working through my computer on 5 July2021 I started calling net ten. after about 6, yes that is six hours of back and forth, I now have no service, data, text or talk and when I try to reach net ten through 611, i am connected to verizon wireless that says it will accept a credit card to connect me with my mobile carrier, plus I am out 59.00 So I cant even reach them on my telephone and I have no idea even if my telephone number is still valid. My email is [email protected]
Desired outcome: My telephone number is 7733223211 and I want it back with the service that I paid for
Net10 Wireless
-
Unable to text or call and unable to receive texts or calls
12/14/2020 Added more time to my phone (done at the store). In error they billed for 1000 minutes for 30 days instead of the 300 minutes for 60 days that I requested - advised I would need to contact Net 10 to correct. However, UNABLE to text or call and unable to receive texts or calls (but charged for text times) Tried filling out an Help form, but was told ticket number (I guess I would need before being helped?) unavailable. NOT happy with service.
Net10 Wireless
-
Cellular phone services
Since yesterday 4/16/2020 my cellular phone service don't work: I cannot make or receive any phone call. I have 900 minutes plus paid yesterday with my bank Visa debit card.

Only Texts can be send and receive. I spend 2 days trying to resolve this problem but Net10 cannot resolve it.

One Text send by Net10 yesterday instruct it to pay an additional 1000 minutes which I did, but was not added to my first order of 1000 minutes.

Net10 informed me in order to fix my phone, I have to called them from a different phone number which I don't have and I cannot afford to buy another phone to resolve this issue.

In this situation, I have asked Net10 to refund the amounts of $27.90 for the purcharse made on 4/15/2020 and $27.90 for the purcharse made on 4/16/2020 directly to my bank Visa debit card # 4255810401258237.
This review was chosen algorithmically as the most valued customer feedback.
I added my husband was told would get ten percent discount before I actually did the transfer! Did not get it! Received text message that I would get seven thousand points for referring a friend! Now, they're arguing that I can't get it because I didn't do it correctly, something about a reference number, which I was never given! Spoke to rep, then asked...
Read full review
Net10 Wireless
-
customer service
Csr was mitzi I call because my 83 year old father was notified that he needs a new phone. (has flip phone) I supplied her with a sims number model number and telephone number. I asked for a net sim kit. she would not order it for me. I explained to her that in the past I had purchased a kit 1st before I bought the phone. her her explanation was that she didn't want to put me out what would I be losing $0.99. I do not have to go with net10 service and she has made it very difficult for me. I can change my father's network. please read the texts between us. I hope someone will read this and follow up. I truly believe she was enjoying frustrating me. date of complaint is may 29.
Net10 Wireless
-
net10 phone doesn't work
Added time to my phone on 1/19/2019 first thing that happened is it changed the number that I had for over 10 years and also the phone doesn't work can't call out or receive calls no matter what I call I get a message welcome to verizon wireless there was an error in processing your call try again later called net10 many times and was told the same thing turn off your phone and turn back on and try to place a call but got the same verizon message then was told to put in all kinds of codes but got the same message so I wish some one will fix the phone or give me my money back and I will try another service after having net10 for over 10 years
The complaint has been investigated and resolved to the customer's satisfaction.
The company has left an official comment on the complaint.
Net10 Wireless
-
telephones, customer service; network service level
I recently purchased two Samsung Galaxy ON-5 smartphones from Net 10. One for myself and one for my wife. We had previously been on Net 10 service with regular 'phones for quite some time and had experienced excellent ongoing service. When these two new 'phones arrived, it took my wife about 4 hours and me about 3 hours to finally get some measure of service on these 'phones! Attempting to deal with Net 10 Customer Service was extremely frustrating! Both of us had to finally ask for a CSR that spoke understandable English. The person to which we were each transferred had the same thick accent and spoke the same very poor English as the previous CSR with whom we had been trying to deal! Even more to the point, NONE of them seemed to have a CLUE to what it would take to put our telephones on line! Both of us finally got pushed off the 'phone by Customer Service, them saying that they would continue working on the problem and that if the telephones would not work properly in the next 2 to 3 days, call them back. You can imagine my chagrin (read: P.O.'d) when neither 'phone would reliably make or receive a call or a text message INSIDE OUR RESIDENCE! We both have to go out on the front porch, the back deck, or the patio to have any kind of a reliable conversation or send a text message! And by the way, the last text message that I sent took 3 1/2 hours for the Net 10 system to deliver! What a joke! My wife called Net 10 about the failure of the 'phones to reliably make or receive calls or texts in the residence. She spent more than four hours on the telephone with three different CSR's (same problem; heavy accents, poor English, and a general level of stupidity about how to make a 'phone work on their system.) and, when they abjectly FAILED to solve the problem, she finally hung up in frustration and disgust! Apparently, no one at Net 10 cares about offering a workable and reliable service or maintaining a C.S department that actually knows what it is doing or can speak English to its customers in America!
Resolved
The complaint has been investigated and resolved to the customer's satisfaction.
The complaint has been investigated and resolved to the customer's satisfaction.
The company has left an official comment on the complaint.
This review was chosen algorithmically as the most valued customer feedback.
After almost seven years of being a loyal customer I tried to add my husband add a phone to your sevice bring your own phone they told us $71.29 a month for both phones... Then we need to do it this way for now 40.23 for my phone 44.70 for his phone as long as we set up auto pay it would be cheaper that way. Now it's August my husband lost his data so he...
Read full review
The complaint has been investigated and resolved to the customer's satisfaction.
The company has left an official comment on the complaint.
Net10 Wireless
-
slowing down my phone to the point its useless and I can't do business or get online
They slowed my phone down so much I can't continue with my business on eBay or the internet so I'm going to get kicked off eBay I can't get online I can't get a hold of their customer service to get them to correct it they won't correct it even if I throw more money at them and they're making my phone useless and now I can't support myself. They purposely are altering my phone to extort more money out of me, i cant contact them in anyway, their phone numbers for customer care dont work, their support webpage is closed (under construction for over 3-months) and they wont let my phone work so i can support myself
Resolved
The complaint has been investigated and resolved to the customer's satisfaction.
We are here to help
16 years' experience in successful complaint resolution
Each complaint is handled individually by highly qualified experts
Honest and unbiased reviews
Last but not least, all our services are absolutely free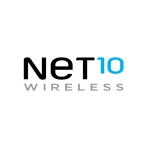 Net10 Wireless contacts