Overview of AT&T customer experience
AT&T has been receiving numerous complaints from its customers. The most common issues include poor customer service, billing errors, and unreliable network coverage. Customers have reported long wait times on the phone and unhelpful representatives. Billing errors have resulted in overcharges and incorrect fees. The network coverage has been reported to be spotty and unreliable, causing dropped calls and slow internet speeds. Overall, AT&T has been failing to meet the expectations of its customers, resulting in a negative experience.
Newest AT&T complaints
The complaint has been investigated and resolved to the customer's satisfaction.
I hate cingular wireless!
Ok, this is what happened...

My husband and I signed up with cingular and we agreed that 1000 minutes would be more than enough. We were previously with Sprint and had 8oo minutes with them. We never in all 3 years with Sprint went over those 800 minutes. However, with Cingular, we were charged over $400 for the first month! They claimed that we had gone 1700 minutes OVER the 1000 minutes!
We examined the bill and found some very interesting things.

1. We were charged double minutes every time we switched towers, which happened at least 30 times a day.
2. The bill said that we had called our own cell phone from our own cell phone (no, not for voicemail) and talked to ourselves for hours!
3. Every time I called to ask about these outrageous accusations, I was hung up on.

I firmly believe that they tried to take advantage of us because we are younger. The collection agency they use (and I still have the message on my voicemail) uses extreme profanity and I am planning on playing the message for our local news station.

I HATE CINGULAR WIRELESS! I have all documentation!
Resolved
The complaint has been investigated and resolved to the customer's satisfaction.
horrible service attitude
I had this cell plan for two years ago. At the time of initial signing on, it was not explained very clear to me that the minutes for my two phone numbers could not be used interchangeably. I was under the assumption that the minutes could be shared between the two lines under my name.

In November my parent was sick and as a result, I have been using one of the cell phones more than the previous month. Unfortunately, this resulted in a very high dialed called for 908 672 8sss.

I called December 21, and the Customer Service gave me a credit of $84.80 and charged me $136.91. However, my 908 672 8sss phone was hardly used at all (only 59 minutes); I felt it would be fairer to charge me the regular monthly rate of $80.20.

I have spoken with Merlin (095) and Trent (833), but both of them quoted ATT policy and Merlin indicated that I was "imaging', and I was not "listening", and "there is nothing they can do to help", and "they could not give me any more credit" etc... After the conversation, it made me very upset and aggravated by Merlin's poor service attitude and bureaucratic mentality. I advised him to take more human interaction courses, instead of using all negative words to let the customers felt insulted. I requested a supervisor's phone number from Merlin and he denied my request.

Throughout the conversation, all I got was very poor customer care and improper antagonistic attitude. Such as negative impression on previously and potential future customers would have detrimental effects for AT&T and should be rectified. To obtain $56.71 more is not as important to keep the customer happy and maintain a better publicity.

The initial sign-on misrepresentation whether was my or AT&T's fault is not a focal point of this argument, it is the current AT&T's customer care attitude and trying to satisfy the customer's need may ultimately make or break a company successful in such a fierce competitive cell phone market !

Sincerely Yours

Michael

A past loyal customer and perhaps future customer.
This review was chosen algorithmically as the most valued customer feedback.
This is a very serious matter: On August 15, 2006 I switched phone service from Verizon to AT&T based on your agent's recommendation. When I asked whether or not there is activation fee, she said "no". But later I found out that there was activation fee charged. She also put me into the WorldNet service that I never requested. I tried to call your agent...
Read full review of AT&T and 19 comments
be wary
This is one of those outrageous early termination fee compaints. Had $15.99 internet scheduled in July for one year. I lived in Indiana until that May of 2006, at which time I moved to Ohio. Since AT&T did not cover Ohio I had to terminate my service 4 months early of the contract. So of course they sent me a $200.00 early termination fee bill. Do the math and you might realize something doesn't add up. For 4 months at $16.00 there would only have been a bill of $64.00. I figured this was fishy enough to pass on to everyone to BE WARY with AT&T/YAHOO (Formerly SBC/YAHOO)! Crooked, Crooked, Crooked.
This review was chosen algorithmically as the most valued customer feedback.
ATT Worldnet notified me by mail that ISP (Internet Service Provider) service for all of Puerto Rico (where I live) would be discontinued in Jan 2002. I called the company to cancel my account and ask for a referral to another ISP service. On May 27 2003, I noticed that ATT Worldnet had continued to charge my VISA credit card for monthly service, at the...
Read full review of AT&T and 39 comments
Collect Your Trust Badge
Be recognized for outstanding customer service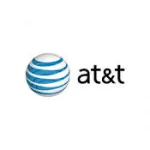 AT&T

contacts
We are here to help
19 years' experience in successful complaint resolution
Each complaint is handled individually by highly qualified experts
Honest and unbiased reviews
Last but not least, all our services are absolutely free