AliExpress complaints
1595
AliExpress
-
camera that I didn't receive and camera that I returned and still didn't get refund
Hi I will like to complain about the horrible service and a scammer that I encountered in AliExpress
I ordered a camera in June 2019 and didn't receive the camera I tried talking to the seller and the seller "Nancy Ye" promised to refund me because even in the tracking it said that the camera wasn't shipped
RP632084618CN This is the tracking number you can see the dispute is already closed because the seller always said they will refund me and kept wasting time telling me they will refund me in another week and that went in about more than a month
Secondly I returned a camera and the seller received the camera but also didn't refund me again wasting time even though customer services told the seller to refund me and the reason for not giving my money back is because the seller doesn't want to pay PayPal fees (that should not concern me since the seller had wasted time and hadn't refunded me on time )
103632907744214 - this order number the camera was returned

103298004414214- this order number is the camera I didn't receive at all
This looks like a scammer and I want my money back
AliExpress
-
product not shipped - seller did not take commitment to follow the agreement
Store : 2183003 (RC Toy Store)
order : 8003103774772976

I have placed a order (please see above number) and the seller returned back to me saying that they cannot ship the order and I should cancel the order for any other reason but not to mention that seller cannot ship it. I have cancelled the order mentioning that the seller cannot ship the order, was not sure if other reasons i could get my money back. After a few days, the status of the order, suddenly changed to shipped i was thinking that i will get my order, but the seller got back to me, asking to confirm the order received and open a dispute for any other reason and assured me that they will refund the order and I should not be worried. I was naive enough this time to have done as asked, opened a dispute of wrong color which was refused the refund by AliExpress. the seller said that they have a insurance for this and they will not process the refund.
The amount i have payed is 244.20 USD, shipping included.

I hope there is still a chance to get my money back.

Still, the most I really hope that AliExpress Customer service will take all the actions to fine the store which basically is operating a fraud business. If I don't get my money back, would like at least to make all possible that other persons will not be deceived.

Appreciate much your understaning. Please find attached evidence.

just in case, my email: [email protected]
The seller advices that they cannot ship the order because it is too big and they cannot cancel with reason that they cannot ship because of penalty. But they could take the money, I never received any product but never received the refund also. That is really too bad, I never had such issues with Amazon. Never expected that on allyexpress can operate such fraud businesses, very disappointed.
AliExpress
-
bad product and bad communication /service.
Beesclover2pcs/set auto deur anti-collision warning light led auto deur anti-collision waarschuwingslampje 3led geen bedrading flash lamp r30. Ordered two warning led lights. Appeared to be bad quality. Stopped working even after replacing batteries. Complaint was not seriously /profesional handled. Even very childish. See attachment. I don't think this company deserves to sell via ali.
AliExpress
-
stenya jewelry store not shipping order, leaving conversation on read, and closing down original page
Not necessarily against AliExpress specifically, but they really need to have more buyer protection and allow customers to take action against scam sellers. Not to mention actually filtering through their sellers. STENYA JEWELRY, for one, is a scammer whose high ratings still surprise me to this day. Not only did they NOT ship my order after 5 months, they leave my messages on read and refuse to reply to them, AND they even tore down the selling page that was selling the item I bought. I'm thoroughly disgusted with them and would like action to be taken against them.
AliExpress
-
canvas art
We place order with Xiamen Beautiful Art Painting on 20/10 included the DHL to London UK. On 23/10 they said despatch to DHL and order shows DHL number. Then 24/10 she said DHL ask for EORI number. I am buying 2 pieces for home use and don't have a company or business in London. She said then have to change to EMS as there is no such EORI number. I asked for the refund as DHL is quoted at USD28 whereas EMS should only be USD16. She should give me 12. But she said $5. I said I will complain then she said ok return USD10. I still very unhappy that she do this way of business to make money from air freight and caused delay in shipment! Today she said she transfer art to EMS but up till now I not got any proof of sending like airway bill number. how do I know if it's sent? Also to give me USD10 is also a Low number! It should be 12-15USD right? I am very unhappy with this seller. Now I don't even know if the art is really sent via EMS?
PLEASE HELP.
Uk tel: 07756568525
[email protected]
AliExpress
-
transparent glass frame
I ordered a transparent glass frame on 04/10/2019 from NerZhul trend store and I did not receive my parcel but somehow tracking information shows" successfully delivered". I contacted the seller and I checked with a local post office and they could not find my parcel as well. I was denied for refund as well. This is not professional behaviour. The seller is responsible for this confusion as the tracking cycle is saying something else and at the same time, I did not get my order. I also applied for dispute and they also rejected my query. This is really annoying that nobody wanted to take responsibility for parcel and also charged for shipping.
AliExpress
-
I purchased hyacinth bulb but they send me rain lily bulb
Dear concern,
Please be inform that i purchased Hyacinth but the seller send me very small bulb. Then i claimed and received $35.24.

I failed to send the bulb back because of our postal or DHL or UPS do not accept goods like bulb to China.

On that position, i accepted just partial refund. BUT THE FACT IS THE SELLER SEND ME RAIN LILY INSTEAD OF HYACINT. Which is violation of contact wuth me as well as with AliExpres.

In that point, i contant with them for refund my remining money without harrasement. The Rain lily what ge send, i can buy here by total of $1.00.

So, please considering the chit behaviour of your seller, violationsof contact, i request you for take necessary action for refund my money asap.

Thank you

Masum Roby.
AliExpress
-
blitzcrank store
I paid £108.21 for 125 pairs of socks to Blitzcrank Store

Order no: 8001970135256030

I collected the parcel from my local post office having recieved a note to say there was a customs charge to pay of £25.81. When I had paid this and was handed the parcel I realised immediately that the parcel was too small and light to contain 125 pairs of socks. The parcel only contained 15 pairs so I was missing 110 pairs of socks that I had paid for.

I contacted the seller Blitzcrank Store but they ignored my messages.

I opened a dispute case and after sending photographic evidence this was upheld by Aliexpress.
However I was only offered an arbitrary amount in compensation ; £43.28.
I disputed this but Aliexpress closed the dispute still only giving me £43.28 in compensation.
I want to know how thus sum was reached.

The 15 pairs of socks I recieved had a value of £4.08 × 3 (£12.24).

I also paid £25.81 to recieve them which I would not have paid had I realised that the parcel was so small as I would have said please return the small parcel back to the seller.
Even if the seller had agreed to send me the 110 pairs I did not recieve I would still have had to pay a second customs charge of at least another £25.81 to recieve them. However I was not given this choice, as already stated the seller ignored my messages.
Even if I had decided to send the socks back that I had recieved I would have had to pay return postage as well as having paid £25.81 customs charge to get them, and as the seller had not replied to my messages this would probably just be throwing good money after bad.

Anyway the point is I am left with 15 pairs of socks which have cost me:
£108.21 minus £12.24
This is what I paid for the 125 pairs of socks minus the value of the socks I recieved (15 pairs ).

Therefore Aliexpress should have given me the total difference:
£108.21 minus £12.24 =£95.97
However I have only been given £43.28.
Why?

I want the true ammount owed to me which is another £52.69.

My email is [email protected]
AliExpress
-
service/ liban post
So I have ordered around maybe 6 orders from Ali express to lebanon with free shipping. Whenever I order from Ali express I always get the merchandise free from service charge. However this time Liban Post is charging me 3, 000 Lebanese Pound on every item. The last time I didn't want to receive them due to that charge. Is there supposed to be a service charge? Cause it really is unfair since most of the merchandise did not cost me 1$ and I'm paying what is equivalent to 2$ service charge for the delivery
AliExpress
-
refund not given
Unfair dispute resolution team to the buyers: i have been a regular buyer on the aliexpress website, until recently, whenever i order a more expensive order, the seller sent damaged items and even accepted their mistake and agreed for a full refund with return (As return shipping from india is extremely expensive). However aliexpress have their own dispute resolution team, who decided that the buyer has to ship the items back, Which means no matter what the seller gives, damaged, wrong goods and fails to give the right quality, but the buyer still has to has to pay for the sellers mistakes.I requested so many times regarding that it is clearly mistake of seller but aliexpress is with the buyers and whatever and how much u are right ...Doesn't matter for aliexpress ...aliexpress always favour sellers..What a cheap resolution ?As amount is big so we can't refund ..I already paid 31000 INR for the product and 15000 INR for custom ..Now if I want this 30000 INR refund I have to pay again return shipping fees which is very high in India.Please take appropriate action against buyers
AliExpress
-
motorola moto e3
I paid for my order. I canceled my order 4times within the 4 days processing time but I never received a confirmation of my cancellation. I've contacted the customer service who told me that the order is still being processed and not cancelled but the representative refused to cancel my order and refund my money. This is the second order from AliExpress where a refund has been rejected. No order no refund. AliExpress is stealing money from their customers.
AliExpress
-
s00000056124080 tracking no not reached customer
Placed order on Ali express order no 8001862875166282 on 11/9/19 and Tracking no S00000056124080 of Yanwen Economic Air Mail.Further shown Destination country Post no UA190232516VU dt13/9/19. I have not received my ordered material till to date, 21/10/19.please looking into and make arrangements to send the material. Umesh Acharya.Email address [email protected] mob 8169627121 INDIA.
AliExpress
-
missing order after I have paid
When i click on buy and succesfuly pay from card i check on my orders and there is nothing, my order is not there.I check on by bank acount and there is paying to ALIEXPRESS LONDON, like on buying older ordes.This was third the same problem on last two monts.I have only one account on ALI, during 30 minutes i buy two products not expensive, when i check orders and there is nothing waiting to delivery, i try for third time another similar product.Finally it appeared on my orders and i am waiting for it.But i ask what is doing on?Where or to who went my money from my account?It is strange, for years i buy on ALI with no problem, but now I'm afraid to buy something more expensive so I don't lose money.
I have not orders ID, i direct buy items on the page, maybe this was wrong?Normally i give products to my shopping cart, after i choose the best one and pay for it .
AliExpress
-
mobile cover
Hello Team,

This is very disappointing that i have not received any update on my product requested.

Request you to please check as i have not received my requested products and both orders are showing in completed status however its not delivered yet.

PFB Order Id's

1. ) 800092620015623
2 ) 103940812075623

Your response is highly appreciated.

Regards
Shezaad Ali
9911177682
AliExpress
-
complaint re order 104616799608835
I want to complain about this seller. I made this purchase on 26th July, it was a case for the Samsung Galaxy S9, the seller sent me the wrong case which was for a Xiaomi, when I raised this they denied sending it, then I provided evidence via tracking numbers. Seller said to mark the item as "received" and they will send another immediately, but I haven't received anything to date! The seller was clever to make me accept the receipt and now I cannot even raise a dispute. I contacted the seller many times they either ignore me or mislead me. They are abusing the terms of Ali Express and misleading customers.

Please can you help.

Thanks
AliExpress
-
black coat is deliver in poor. quality and in orange colour
I order a black coat and recive in orange colour and on the shipment recipt it is also written that thare is a black coat in side so i want refund through cast not through gift card because i dont even trust ali express anny more plz reolve my problem as soon as posible

Ali express sholud have an online call center to resolve people issus i want my refund and plz guide me how to return that orange coat
If you reaolve my problem then i will be greatful
Bad service evre seen in my life they dont even have call service and no record of their shops they cant reolve your problem fake apps
Did, t recive back email even after 24 hours 🤬🤬🤬🤬
https://m.aliexpress.com/item/32983307377.html?spm=a2g0n.shopcart-amp.item.32983307377&
Link of my slection is given you can see what they deliver
This review was chosen algorithmically as the most valued customer feedback.
On my recent purchases, I was charged the sales tax. I have sent message to sellers and they responded that they did not charge or receive the tax amount that I have been charged. So, that means it is the AliExpress who charged and taking the tax. I would like to know the reason why I was being charged because State of Texas does not have enacted laws requiring the collection of sales tax by online sellers.
Read full review of AliExpress
AliExpress
-
xiaomi 9t
The seller di don't answer me for weeks and my money is locked in aliexpress : (the seller refuse to approve the cancelation and I have now to wait 35 day for it to be automatically cancelled and custom service will not help. I was speaking wit hover 10 agents all lied to me last one called lea and the promise me to send me the copy of the email she will send and my problem resolve in 24 hours days passed I didi not get any email or any help. This is crazy you can not cancel your order seller have to approve and if you choose any reasons except "others" or reasons seller want you can wait months to get back your money it is the worse place to buy really I regret I was a customer of them : (
AliExpress
-
order id: 8002916896835963 grips for a zzr 1100
Hi All,

Ordered a new set of grips for my ZZR 1100, they arrived and looked like the ones advertised Handle Bar Hand Grips for KAWASAKI ER-6N ER-6F Z750 Z1000 ZZR1100 ZZR1200 ZRX1100 ZRX1200 ZZR250 ZZR400 ZZR600 even in the description above yes will fit the ZZR 1100.
Went out to fit the grips and came across an issue, there is a locator hole on the handlebars that aligns with a lug to fit the grips correctly on the handlebars.
It was obvious that the grips were to short and the hole and lug would never align.
Not an issue I thought, took photos uploaded the evidence to the site and and went through the dispute process and specified that the part shipped will not work with my model of motorbike.
This was totally ignored tried to get in touch with the supplier HANHAN 'S Store, again nothing.
I have purchased a number of items for only one make and model motorbike however the dispute process ie aliexpress either did not review the evidence or just decided to ignore the facts.
Long story short out of pocket for a set of grips that that will never work on make and model that the supplier said will fit
AliExpress
-
touch screen locker
I never recieved the order and opened a dispute before purchase time was over. Whereas the seller/shop posted fake evidence like the product was delivered but they never had my signature. So I was supposed to look after the product and kerp calling places like it is my fault now. The worse part is Aliexpress ruled for the seller and did not protect its customer. That was low and made me feel unsecure for shopping further in this website.
We are here to help
16 years' experience in successful complaint resolution
Each complaint is handled individually by highly qualified experts
Honest and unbiased reviews
Last but not least, all our services are absolutely free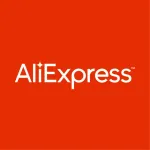 AliExpress contacts