Union Supply Direct complaints
28
Union Supply Direct
-
Double Dipping on ORDERS
I order from Union Supply for an inmate, this is not only happening to me, but to others ordering from Union Supply.

I place the order with a debit card, comes out of my account for instance...placed order on

2-13-22, then on 2-18-22, the money was processed and taken from my account, no problem than as of today 02-23-22 another amount taken from my account for a penny more and processed.

This has happened numerous times and they tell me, that is what they do and the money will go back into my account within 5-7 business days! No I should not have to wait for my money to be put back, the money was already paid and then they take more, for what? This is stealing, it is unauthorized, I did not tell them they can take more, so it's is STEALING!

And it's always a penny more, so they can charge your card again, thinking no one will notice, I check my bank account daily, just like many others do, someone needs to have full on investigation as to why they are double dipping the first payment was PAID in full not another couple of days go buy and they take another payment, no reason for this at ALL!
Desired outcome: To stop taking unauthorized money from my bank account.
Union Supply Direct
-
Customer service and package sending
Customer service is very rude and does not put the customer first what so ever! Time is a month or more off when placing orders and many items are removed then sent out with out notifying me! Food products being sent even tho they are rotten and some items billed for that were never sent in package. Current package sent, they did not send shoes. And these were needed by my brother who has bad ankles and now I have to try and order a new package. Every email I send or currently sent, have never been responded to. So I've called in and only one was very nice and gave great customer service, but out of all the times I've called, the rest were disrespect, uncurtious, and just did not care! Very unproffessional and complete lack of any customer service!
Desired outcome: Want to be conpensated for my time and money spent for my last package. Shoes were not sent
This review was chosen algorithmically as the most valued customer feedback.
I placed an order (Beard trimmer/Shaver) to be delivered to an inmate in AUTRY STATE PRISON on 6-7-2021. I called to customer service on 7-5-2021. waited for 45 minutes for an agent (Angie) and was told the product left their warehouse and they are not responsible if it did not get delivered. It was up to the customer to prove no delivery. The prison has no...
Read full review
This review was chosen algorithmically as the most valued customer feedback.
Placed an order to put money on an inmates account so she could order stuff from Union Supply via mail. After 4 months inmate said she still has not received her order. I went to the union supply website in California, https://www.californiainmatepackage.com/Home.aspx and this is the information I got from the website: Order Number: ECA5842554 Order...
Read full review
Union Supply Direct
-
Overcharge
I was charged May 17th for my order and again on the 19th causing a shortage in my account. Attached are the two transactions and the order screenshots. I am a single, DISABLED, mother of 7. I depend on my accuracy in my bank living month to month. I'm highly angered my first call to Union Supply I was told by the Representative ( without taking any of my information) that there was a glitch in the computer system and I should have the money refunded that following Monday. Benifit of doubt I waited till Tuesday. No refund I contacted Union Supply Again, Representative gave me email address told me what I had to send. Which I did as I am here. That 5 business days I would see refund. Yet no refund. I'm aggravated and now will be advocating for my State to change companies after ended contract.
Sincerely
Diane M. Cummings
931-305-1171
[email protected]
116 Garden East rd
Dover, TN. 37058
Desired outcome: Refund of my money that was overcharged
Union Supply Direct
-
Order not received but check was cashed
A friend who is an inmate placed an order with Union Supply in December 2020. The check which was in the amount of $236.70 was cashed 12/22/2020 and as of this day 6/1/2021 he still have not received the items he ordered. I have attempted to email the company and never got a response, have also tried calling but after being on hold for >1 hour I gave up.
Union Supply Direct
-
Wait time to speak to a customer service rep re order #ETN5989291
Hey! Trying all day to connect to customer service on order confirmed 5-13-2021 but hasn't shipped yet. Called 562-361-5704 and held on for over an hour. Tonight called 1-866-404-8989 and have been on hold for over an hour. I have left 2 emails, Hit "1" to get a call back they promising me that I will keep my place in que and that was at 10 am and no one has returned my call. Wanting to leave the text that is offered and the last 2 numbers are slurred plus uncertain what recording says to text to. Something like "Supporter?" Texted to Ava Bot and all she has is that order is processing. Her reply is also quite lengthy even though message says that she will reply usually in a few minutes. I hope that is email brings about a better customer service as I am a faithful customer and she has another 15 years to be in prison. Thank you for your time!
Desired outcome: Shorter wait time
Union Supply Direct
-
Unauthorized Charges to Card
I placed order on 4/18/21 which was still in processing on 5/5/21 when I called to find out what the problem was. Giving conflicting information until I requested a Supervisor in which I was on hold for additional hours with no connection. Eventually, hanging up and calling back was connected to same agent 4 hours earlier finally I reached a Supervisor that again reviewed order and promise to expedite order from warehouse and a substitute item was added. Again, this is on 5/5/21 well order did not go out until 5/17/21. Then on 5/19/21 my card was charged again.

Immediately, I called Union Direct on 5/21/21 only to be told that a computer glitch occurred on 5/12/21 and wasn't identified until 5/19/21. However, the information regarding this issue is questionable at best due to conflicting stories by staff. I was informed that Monday, May 24th credit would be applied. No, such thing as happened. There are several people who have been affected by this company's corruption.

Will continue to report this company for its corrupt activity.
Desired outcome: All charges reversed
Union Supply Direct
-
Unauthorized charges on my debit card
I ordered my son a inmate summer pack, on the 12th of May . They took my money out the 13th . So today, the 17th they pulled yet another payment out of 163.75 . Making it two payments for one summer pack. I've called them and been on hold since about 10:45 AM this morning, it is now 3:30 PM. I've sent emails to various locations . I have two phones and have tried to get someone at Corporate to answer a cal and someone named Catherine answers the different numbers I've called assuring me she is sending me to Supervisors and transfers me to yet another HOLD for hours . When I call back she said they were answering my calls when/as I hung up . I am on a fixed income and cannot have this type of issue with my banking . I can't dispute this charge for 3 days, and then I can get it taken care of that way but USD needs to fix this.
Desired outcome: My money returned on the second charge for the one summer pack.
Union Supply Direct
-
Can not get a customer Service agent to answer the phone
On 04/02/2021 i placed an order for inmate at Clifton, Tn. It was never received, so i placed another order on 04/23/2021. I can not get a customer service agent to answer any phone calls. I have tried to resolve this by chatting on internet, and text messages on my cell phone. It is all automated and you can not talk to anyone to try to get issues resolved.They have charged my bank account for 2 orders although they have not gone through my bank account yet. Inmate number is 512423 please i need help with this situation. My phone number is 931-292-9387 or email is [email protected]
Desired outcome: Inmate to receive his package
Union Supply Direct
-
Card chared for no apparent reason! There was no order placed or on hold at this company
Card ending 3675 was charged 46.68 on 04/19/2021 at approximately 8:16 p.m.
Please refund in full I have not made a purchase! My card was charged for $46.86 I haven't placed an order so why has my card been charged? Please contact me for a full refund and an explanation as to why your system is charging my card randomly. Unable to reach this company. If there is a glitch in your system customers should have been notified. I am very appalled that this is happening to me. Please contact me as soon as possible at 510-239-8133 email [email protected] gmail.com
Desired outcome: Full refund
Union Supply Direct
-
order on hold
On March 15, 2021, my husband and I placed an order with Union Supply for our daughter. When I checked the status of the package, I got a message that the order was on hold and when I tried to track it the order was null and void. The money for it came out of our account and when I tried to reach customer service, I was unable to reach a person and the chat bot was no help
Desired outcome: money returned or items shipped
Union Supply Direct
-
Order not shipping - Order on hold - Money taken from account - No answer from customer service request
Order's placed on 3/2/21 and 3/3/21. First order is EWA5890760 placed on 3/2/21. I received a thank you for my order and the money was taken from my bank account and the order is still in processing with no updates. Second order is EWA5891897. I received a thank you email for my order and the next day I received an email saying there was an issue with my payment however the money was pulled from my bank account. I have been contacting them since 3/5/21 with no reply. I've called them many times now and no one answers the phone. I just spent 50 minutes listening to hold music again. This needs to be resolved right now as the money was taken from my accounts and the orders need to be shipped. This is fraud and very poor customer service.
Desired outcome: Send my orders out ASAP!
Union Supply Direct
-
unable to reach business after order that was never received
I paid for aprepaid account in December 2020. The inmate never received anything from Union Supply, no catalog, form... nothing! Now it is March 2021, and I be been trying to get a hold of this business, which took my money but did not deliver! Inmate is to this day not able to access the pre paid account!

Tried their live chat - no response. Tried emails - no response. Tried to remain on their customer service phone line for hours - no response! I truly believe this company is scammimg people! Unacceptable!

Paid $105 for something we never received! I want my money back!
Union Supply Direct
-
Failure to timely process order/deficiency in customer service
I ordered a package on January 23, 2021. Order was not ever processed. I sought to cancel order to insure that package is not send at a later date and thus jeopardize eligibility to receive another quarterly package. Customer service sent me through a loop where I was not attended to nor afforded the opportunity to submit a complaint and resolve issue.
Desired outcome: Cancel order and rectify issues
Union Supply Direct
-
my order was cancelled and 3 months later, still no refund .... 2 hours on hold just to hear that its done ....its not
I placed an order in dec 2020 for the Oregon holiday package, it was cancelled and i was told the retund was issued and i would get my money back in 3 to 5 days. now its march 2021 and after 7 calls and 10 emails with not one thing done besides being lied to, still have not got my $291.00 refunded to me. my order # is EOR5775440 i used my bank . ive had my bank manager talk to your customer service people and confirm that theres been no refund.
Desired outcome: i want my $291 plus a late fee of $25 per month.... just like you would me.....just think how much money you have made off of the money that wasn't yours.....
Union Supply Direct
-
Package Not Received
I ordered a package for an inmate on 1/9/2021. Here it is 3/4/2021 and I am still getting the run around. I have sent emails, no response. I have waited on hold to speak with someone for almost 5 hours, and got no one. The line disconnected. I have most of my calls and email that will show no response, and that will show the average wait time is over 3 hours to get someone. I attached emails and still not one response. I called a few days ago after waiting on hold for two hours and they stated they will replace the order. I called today less than a week later, and they do not see any order replace. This is a ridiculous, and unfair to customers. I spoke with a Kay and she said she would transfer me to a supervisor. She transferred me back into the customer service que where I had to wait an additional 2 hrs and got Kay back. I very dissatisfied with
Desired outcome: Package sent to inmate and a phone call per my request
Union Supply Direct
-
Cannot Pay for Orders
Over the past three months I have placed orders using three different methods of payment hoping it would clear the payment issue and be sent. All three times I have gotten the same email saying the payment didn't clear. I was told to contact the company but there is no way to talk to anyway. I have been on hold this morning for over 2 hours and have been experiencing this every month until I finally give up. I have emailed several times and used the chat feature with zero response other than leave a call back number and no calls me back.
Desired outcome: I want to pay for the orders and have them shipped.
Union Supply Direct
-
lack of response to repeated inquiries
My son is in a state prison in CA. I ordered a package for him (Order # ECA5827178) from Union Supply Direct on 1/28/21. The next day I checked the status on the package and the message said it was on hold and that I should call customer service. Since 2/1/21, I have emailed both their customer service addresses 6 times and have received no response. I called both their customer service numbers at least 20 times this month, and every time I get put on hold; after over an hour waiting I hang up. I have tried the chat line and have gotten no response. Today I called company headquarters in both CA and TX and was put on the same hold line, and again I hung up after an hour. There is an issue of time here. If my son does not receive this package before 3/31/21, he will have been denied his state-authorized right to receive a package in the first quarter.
Desired outcome: I want Union Supply Direct to tell me why the package is on hold. I want to be given the option to take it off of hold like I am supposed to be able to. I want them to expedite the shipping of this package to my son.
Union Supply Direct
-
Canceling orders then charging account a second time
I placed an order through Union Supply at the end of January. My order was canceled and was issued a refund back to my account. Union Supply charged my account again for an order that was canceled/voided and another order was never placed. To actually speak to a live person is Impossible and to get a response through email is a joke!
Desired outcome: Full Refund to my Account
We are here to help
16 years' experience in successful complaint resolution
Each complaint is handled individually by highly qualified experts
Honest and unbiased reviews
Last but not least, all our services are absolutely free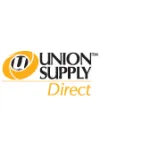 Union Supply Direct contacts