Advance Auto Parts complaints
266
Advance Auto Parts
-
Returned declined
I purchased, with my debit card, 2 muffler clamps and as it turned out I only needed 1. So less than 5 hrs later I returned with the unopened box with the clamp inside to the store for a refund only to have the refund declined. The kid was nice about it and gave me a phone # to call for a reason on why it had happened. Called the number 3 times. The first 2 calls got me nothing but a recording and disconnected. The 3rd time got me someone that spoke broken English and tons of background noise. The only thing I got out of it was something about waiting 180 days. So I called Customer service from the web site. Nice young lady listened to my issue and gave me another # to call. Sad thing is it was the same clown as before. My business will now go to anyone but Advance Auto Parts.
Advance Auto Parts
-
Purchase online
I did a purchase online for a passenger side axle for 2007 Lexus ES 350 I arrive at the store a little early to pick up the order and for some reason your sales guy had such a nasty attitude first he says to me with a nasty attitude yea you have to wait to receive. a email from us to pick up the part and then after the sales guys in the back are yelling from the back that the axle is not on the shelf that they don't have it then when I said to the guy in the front desk that I wanted a refund back then the sales guys in the back are yelling back that they have the part in stock unreal the way they creed customers in that store in freehold nj not one bit of courtesy if that was my store I'm sorry those three be fired on the spot I would never go back to that store ever again you lost me as a customer forever and I will never give you guys a good review ever again sorry you need new staff there who treat customers with courtesy and respect no education horrible store 7699
Desired outcome: There is no outcome sorry
Advance Auto Parts
-
A/C Compressor Lifetime Warranty
Bought in 2018 I have delt with this store from the time it had opened.

Compressor went bad I returned it yesterday the clerk thought it was a water pump (Really), then they started giving me problems with my warranty,

Said I didn't have all my paperwork that showed it was professedly installed.

Come on when i bought this they did not explain all this. I have shopped here for lot of years if they don't replace my compressor I will never shop here again,

We have auto zone right next door, and I will go there.

Jerry

[email protected]
Desired outcome: I would like an explanation
Advance Auto Parts
-
bad customer service
want to file a complaint on the lady that was working at the store #7536 was up there around 11am on 04-26-22 the young lady had a bad customer service skills was trying to bring in my batter core to receive my refund and she was not trying to wait on me told me because i didn't have the recipt i will have to come back on friday and the manager will be able to override it so i can get a refund i had the bill of sale on my phone and the order number she refused it and told me to come back on friday she has very bad customer service and that should never be acceptable at no time
Desired outcome: want that employee to be reprimanded and and retrained or something
Advance Auto Parts
-
Poor Customer Service/Management
On April 23rd 2002 I entered the Lake City Georgia store and ask if they did Diagnostic test because my engine light had just came on. The test was ran and it showed I needed coolant. I ask the manager if he could put it in and he said no it was against corporate policy. I then ask if someone could show me how and where to put it. He said no again, I then jokingly said you are mean, he said he didn't have to serve me and he didn't joke. I said I was just joking and he said leave my store. I said no problem and left the store, as I was leaving he and the associate burst out laughing. I said I would never do business at Advance Auto once before and went against my word. But Never again.
Desired outcome: It doesn't matter because I don't believe anything would be done anyway. The Forest Park and Lake City Georgia locations have the worse Customer Service I have ever seen.
Advance Auto Parts
-
R85734 oil filter
I recently went online to purchase this Carquest R85734. Just a few weeks ago Advance auto sold this filter for $6.29

Now the new price is $10.29. That is a mark up of 64%. Advance auto has always priced this filter equal to Oreillys mgl 51734 which is still priced at $6.29. So why would Advance auto mark up their filter by 64%? That is an extreme and unfair mark up compared to the competitors.
Desired outcome: Mark the filter back down to its original price of $6.29
Advance Auto Parts
-
Harassment
I contacted your Organization a few months ago, I was harassed and accused me Unlawfully I never went into the store a party I knew worked there, he to my knowledge no longer works there, the Manager participated in a set up and a Frame, sometime after that I was assaulted I am writing to your Organization once again to let you know that I have the evidence against the parties that created this Frame and your Manager in hamden CT. never met me or spoke to me if false information was given to any authoritative parties or State workers your Organization can be held liable and accountable can someone email me back I would like to resolve this issue regarding harassment.

[email protected] Thank You Lisa Simonelli.
Desired outcome: Can someone please reach out to me so I can clarify these matters.
Advance Auto Parts
-
Harrassment
I was yelled at by my manager and told that others manager did not like me. The manager yell at me while the District manager heard the whole conversation. I had other employee point their finger in my face in front of management and all they did was had me write a statement but did not discipline the employee who had anger issue. The employee was later fired for a road rage incident. I reported it to HR, the district manager and other manager about my harrassment complaint and they all ignore me. I even sent Tom Greico 2 emails and phone calls and no one answer. This is the Wake Forest store in North Carolina
This review was chosen algorithmically as the most valued customer feedback.
On Friday March 11, 2022 I drove several miles to pick up an ignition coil connector because the Buford Drive location in Lawrenceville GA (Store# 5347) was the only store that even had this particular part in stock. Once I opened the box and looked at the item, I realized that I had purchased the wrong part. That same evening, I attempted to return my...
Read full review of Advance Auto Parts
Advance Auto Parts
-
Drive belt for a 2007 Ford Fusion. Defective.
I purchased a serpentine belt for 2007 Ford Fusion on 11/16/21. at Advance. It came off the First week In February 2022. After a reputable auto repair shop replaced it with a new belt, the correct one, they told me the one I bought first was defective. I went to the same Advance Auto to get my money back and was denied. I Will go to AutoZone from now on.
Desired outcome: My money back for the defective belt.
Advance Auto Parts
-
Incorrect battery installation
I went to advanced auto parts to buy a new battery because my old battery ran out of juice. Bought a new battery and took advantage of their in-house complimentary battery installation. Fast forward just a couple of months later, my cars engine died while I was driving on the highway. Almost got in a wreck and finally made it to the shoulder. The tow truck guy came and took a look and what do you know, the bar that goes over the battery to secure it in place completely came off. Whoever installed the battery did not secure the ends of the bar and the metal bar swung over the battery terminal and completely fried the terminal clip. Luckily it never caused too much spark or else a fire would have started in my car! This is absolutely ridiculous and advanced auto parts should have proper training to whoever installs batteries for customers because this could have easily ended very badly for me and could have caused serious danger to my personal safety. AAP YOU ARE RESPONSIBLE FOR MY MECHANICS BILL
Desired outcome: AAP should reimburse my mechanic bill for their crucial error in installing the battery
This review was chosen algorithmically as the most valued customer feedback.
I wish I could provide a -0- star for performance at this particular store. Don't get me wrong because I have had excellent service at other Advanced Auto Parts stores, just not this one! When I came in to ask Loretta about how to get my entire left side lights on my 2014 Kia Rio working, she just walked away.. then she brought me a pack of bulbs. I asked...
Read full review of Advance Auto Parts
Advance Auto Parts
-
Vinyl/leather repair kit
I would like to file a complaint for store #09254 and the manager 1/15/2022 refuse to return an item that i did not use because the size of the leather inside is too small. The manager said i open the package and his policy he cannot return it. I open the outside of the package but not the inside. Also i have the receipt and it does not say any policy. The price is 15.99 and i have my receipt. I purchased today within an hour i went to exchange it for something else and the manager refused. I will never go back to Advance auto parts. We are so upset and how we were treated is very disappointed like we were criminals.
Desired outcome: Refund for 15.99
This review was chosen algorithmically as the most valued customer feedback.
I have had enough of the service at Advanced Auto Parts! first I called my neighborhood AAP to inquire on pricing and delivery time so as to be able to know how to coordinate my week and my mechanics schedule to replace part, I called store 05790 located at 283 us hyw 321 in winnsboro south carolina. during that call the young man was patient and answered...
Read full review of Advance Auto Parts
Advance Auto Parts
-
batteries
store 09513
31/12/2022
- I went at the store with a sample of my old battries for my golf car
to show to the saler

- he ordered 6 batteries as i requested

- i picked them up 2 days later

- i have replaced them, and when i plugged in to charge them i heart a strange noise 2 hours later

- the saler sold me wrong batterie (6V) and i needed 8 V

now i am with 6 batteries who cost me more than 800$
Advance Auto Parts
-
Bad Manager store 6559
I order rear rotors for a 07 Dodge Durango on 12/12/21, I also paid in full for the rear rotors, pads, and both calipers.I went back on 12/18/21 to get my rear rotors.They could not find my rotors, By the way this is for a commercial account.I said I hope my rotors are here.The manager got smart with me and said to me, That I should came in sooner to pick them up.She then said after one week it goes back on the self for resale even though I paid for them.The whole time the manager and the employee was getting smart with me.Until she look at my receipt 12/18/21, That is only 6 days not 7 days.They found 1 rotor they sold my other rotor.They have one at another store.At this point I ask for a refund.The new manager has lost my business of over 20 + years over 500, 000 + spent!
Desired outcome: I'm use to the manager trying to make things right.Advance Auto has to earn my business [email protected]
Advance Auto Parts
-
Starter for Porsche
I purchased a starter for my Porsche from Advance Auto in Hope Mills NC. The car was in storage so I never got to test the starter out. I came to exchange starter. The counter person says let me see your receipt. It had faded out due to the thermal ink. Then they said that they could not help me without having the receipt. I then replied it was supposed to be with a warranty in the computer. I gave my phone number associated with the transaction. The part counter associate then asked did you have another phone number? I knew it was surely deleted. Then the associate said it is not in our system. I became livid! They could see the starter still looked new and with barcodes labels that they put on it and still refused to help me. I said I spent over $350.00 for this starter and it is deleted. No one helped me. Then another employee chimed in smartly and sarcastic and said you should have taken a picture of it and stored it online. I said I did when you stored in your stores computer. I had always purchased things from the store but never ever again.
Desired outcome: I want my money back. They can have their useless part.
You should not say you warranty a part and not honor you agreements. Then the warranty information mysteriously disappear when people come back to redeem their purchase with your faulty product
Advance Auto Parts
-
Royal Purple Oil rebate ($10 gift card) 10/28/21-12/29/21
I purchased 2- Royal Purple Oil and Filter deals from Advance, 1 for me and 1 for my lady friend on 10/31/21. She was with me in the store and we thought the Royal purple was the best deal with the rebate. The rebate info on the instore flyer ad stated 39.99 5 quarts of Royal Purple full synthetic motor oil any Mobil 1 or Carquest premium oil filter plus $10 Advance Auto Parts gift card by mail (Nowhere does it say limit 1 per customer). I thought it would be faster at checkout if I just paid for mine and my friends oil and she pay me back (Zelle). While checking out my friend noticed there was nothing on the recite about the $10 gift card so we asked the salesman where the rebate information was so he returned it back into the system and re-rang them seperately, still no rebate information. The salesman then told us sometimes it's just online and to go to Advance Auto Parts web site for the info. A week or so after changing me and my girlfriends oil I found the rebate online and entered the information I used the first recite I was given and that was rejected due to the return so I sent all three recites and was approves for one rebate (gift card) I asked about the other rebate and that's when I discovered it was 1 per customer, if I had known that we would have paid seperately. I told all this to the rebate department and they told me it was on my recite and on the online rebate form. I had sent them all the appropriate documentation which I will attach here showing my recites had no rebate info on it and the flyer that did not state 1 per customer, I did see in small letter on the online rebate limit 1 but by then it's too late. I feel the limit of 1 should have been on the flyer before you purchase it, the way it was done feels like a scam. I am 53 years old and used Advance Auto since I was a teenager. You will be loosing a lifelong customer over $10 just so you know.
Desired outcome: My friend's $10 gift card
Advance Auto Parts
-
Service
I order rotors from the Lafayette store in Co. I had to pay 50 dollars for shipping. The order came in late and the parts were wrong. I asked that they get the right parts and was told that I would have to pay shipping all over again for there screw ups. I was told by the manager that there was nothing she could do about it. I found the whole experience poor and I demanded my money back, of course minus the shipping cost. I called the customer service hot line as well and was told that I had to eat the cost for there screw ups.
I will not use your company again and will pay more if I have to at any other company out there.
Advance Auto Parts
-
Starter
I got a starter from store didn't work so i tried to get my money back and one of the employees at the store number 08119 tried to follow me out side and fight me so i threw the starter so i could get away from him but he was being real disrespectful and didn't even try to hear what i hade to say and pretty much told me to fuck off so im just trying to get that employee delete with and my money back for the malfunctioned part
Desired outcome: For him to be fired and get my money back
We are here to help
16 years' experience in successful complaint resolution
Each complaint is handled individually by highly qualified experts
Honest and unbiased reviews
Last but not least, all our services are absolutely free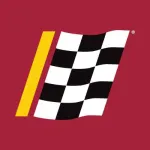 Advance Auto Parts contacts