ADT Security Services complaints
415
ADT Security Services
-
cancel wo contract/equipment issues
I have been with ADT almost 3 years, starting 4 months after install I started having issues, this went on for over a year, I have had service call after service call, after about 13 or so service calls, I asked to cancel. I was advised I could not cancel until the "manager" came out to look over issue. The 1st appt the manager didn't show up, the tech advised me that he had a conference call and could not deal with me that day. The tech then did tell me taht he has been given permission to "give me" a new system. I asked without contract and was told would not extend the contract I was already in. this was Dec 2020. I have had a handful of calls since then and want to cancel now. When the manager Mr. Lawson came out to my house for a service call after new system was installed, i was told that if any more issues I would be let out of contract, he now says he never told me that. I recently have had an internet issue and 2 virtual calls later and them sending out tech was told of a fee that I have to pay. If no one wanted to walk me thru to reset extender, why should I have to pay?
Desired outcome: I would like to cancel service with no cancel fee, I feel after all the issues and the lies I was told I should be able to do this
ADT Security Services
-
Billing and Installation
Instructions

Billing

1. QUARTERLY BILLING STATEMENTS – SEND BY United States Postal Service ONLY

2. DO NOT SEND BY MOBILE ALERT - payment reminders, billing statements, scheduled autopay and payment postings.

Appointment Reminders

3. DO NOT SEND BY MOBILE ALERT - scheduled sales, installation and service confirmation and appointment reminders.

PROBLEMS WITH ADT

1. Payments to account not applied correctly.

2. Payments applied incorrectly result in overcharging.

3. Quarterly Billing Statements are not correct.

4. Quarterly Billing Period has been changed resulting in overcharging.

5. Quarterly Billing no longer mailed to address of record.

6. Put on Paperless Billing. Did not request Paperless Billing.

7. Cannot view balances and payment activity, etc. of installation charges.

8. Installation of New Equipment and the charges are no longer viewable online.

9. Payments made to New Equipment Installation not available and viewable.

10. Website looks good…but….it is totallly insufficient for problem resolution.

11. Posting of payments deducted from checking account made confusing by ADT.

12. Called numerous times prior for correction of problems with billing.

13. Whoever answers the call at ADT starts to and continuously talk and not listen. They go off in details about the account increasing the problems with the account.

14. Requested to speak to a manager. Was told managers would not return my call if I did not discuss the problem in detail first.

15. I have been disconnected and hung up on.

16. NEVER RECEIVED ANY RETURN CALL FROM ANY MANAGER AT ADT.

17. ADT change my "Quarterly Billing" to a "Three Month Billing". Made the request they change my billing back to "Quarterly Billing". After 20 years, I got some smoke-n-dance about how they could not do that.

18. Their website summarizes charges to customers. No detail leads to no trust.

19. Due to recent past unsatisfactory contact with ADT Customer Service people, future contact is doubtful in resolving any problems/issues. I should not have this negative hesitation when service and equipment problems and issues occur. I have paid for service and equipment. I demand service satisfaction for which I paid for to my approval….not theirs.
Desired outcome: Resolve issues listed above to my satifaction.
ADT Security Services
-
Moving Services
I called ADT on April 26 because I was moving and wanted to transfer/install services at my new home. I have been an ADT customer for nine years and have never had a problem with services so I did not think their will be a problem with this set up. I moved a year and half ago and had no problem with the change to a new system. I called and spoke to someone name Randy Thomas and he said that he will have me set up and cancel my old system. I also was told that ADTBlue was better system for me to use and that he would send out the new system right away and it was an easier install.

The new system is not easy to install and after I called to figure out what I needed to do I learned that I was charged 360 dollars and needed to call another company (the pro install) to have this waved. I NEVER knew I signed up for a different company. I NEVER was told that I was being charged. I NEVER knew that I was going to have to pay for the old system and new system for 60 days becuase it takes up to 30 days for the old system to be removed. All in All I have being charged over 600 dollars for a simple transfer of services that I have NEVER paid in the nine years of being with ADT. At this point I want to cancel ALL my services and be refund my money for everything.
Desired outcome: At this point I want to cancel ALL my services and be refund my money for everything. Also, all my business call are recorded, so I do have record of the conversation.
ADT Security Services
-
cancelled account but still being billed for services
1MAR22-ADT installed via Safe Streets

1MAR22-billed $63.00 for ADT services3MAR22-called ADT to cancel service on the phone 1 hr 46 mins

3MAR22-contacted Safe Streets submitted a Notice of Cancellation

10MAR22-ADT/Safe Streets picked up all equipment

29MAR22-resent Notice of Cancellation

I have been called approximately 10 times since 1APR22 requesting payment for a service that I no longer have in my home. I made this statement each time they call and now it is flat out harassment. This company is making my life a living hell. They have not returned the $63.00 that I am due since I cancelled the service with this company within the trial period.
Desired outcome: Refund my $63.00 and update all records to show that I owe nothing and stop calling me.
ADT Security Services
-
Misleading/Incorrect Cancellation Process and Overcharging past Contract
A month ago end of march 2022 someone from ADT called about my account. They said my contract was up at the end of April and that I would have to resign a contract. I told them I was moving at the end of May and did not want to resign a contract at the end of my current one, and effectively cancel my account. The representative said no problem, I'll take care of that and put it in the notes. I asked if there was anything else I needed to do and they said no. Today, 4/25/22, I was calling all of my services to make sure everything would be cancelled out before I sold my home and ADT told me they had no record of me canceling my account and no notes of the sort. I told them okay, thank goodness I called again and to go ahead and cancel it. After spending 45 minutes on the phone with them, I was told my account would not cancel for ANOTHER 30 days May 25 (It would have canceled after 30 days which would have been May 1 when I spoke to the first rep at the end of march) even though I was told I cancelled a month ago AND my contract doesn't cover May. Contract clearly states it is null and void May 1. I should not be charged an extra month because a bad representative didn't send my cancellation through the proper channels. When I said this to the woman who processed my cancellation today, she told me I was "getting transferred" and hung up on me. Terrible customer service and overcharging, avoiding a cancellation.
Desired outcome: I have paid out my contract in full and should not have to have 30 days more of charging for ADT mistake. I would like to make no more payments to ADT.
ADT Security Services
-
Alarm service
I am experiencing dissatisfaction with ADT's services and customer service. I will not be able to give you exact dates, but some weeks ago I called to ask why when my alarm unexpectedly goes off I receive no call from ADT inquiring about our situation. I had a great deal of difficulty communicating with the customer service lady because her native language differs from mine. Anyway, after thinking I got across my question, she asked me to set off my alarm. I did. Another person came on the line and reported the alarm signal was received. The original lady came back on and cheerfully informed me, "See, no problem it works!" I thought, well, ok then, and asked her if I could speak with a supervisor. She said she would give them my number and one would reach out to me within 48 hours. Several weeks later, still no call.

I would like an answer to my question. Actually, I would like a call from ADT when my alarm goes off.

Additionally I asked the lady about the level of cell service on my cell that would contact you if/when it did. Specifically if it is 3g which will soon be unavailable. Much like the earlier response I received, this one was, "Your cell service works fine, we showed you!"

I need answers and will not hesitate to move to another provider I used in another home previously if I don't hear from ADT promptly.
Desired outcome: Call my home when the alarm goes off and inform me if my cell sending the signal to ADT is 3g or 4g.
ADT Security Services
-
ADT Pulse
We have been very long-time customers of ADT and have truly valued their service and responsiveness. Unfortunately, over the past year we've experienced a significant decline in ADT's responsiveness, customer services and technical capabilities.

We have had significant problems with our pulse system. We receive repeated error messages; find our system disengages when we're away from home; and have less than a robust system. Last year, a technician worked on the system, charging us a significant amount to fix it. Unfortunately, all he did was patch the system. He disabled one of our keypads; put window sensors in some of the windows that were not hard-wired to the system; and we were left with a slew of continuous error messages.

In early January 2022, I contacted ADT Customer Services. The young lady I contacted said that ADT would upgrade our system. To date we have heard nothing from ADT about fixing the problems and upgrading the system. I have sent several emails to ADT requesting the status of this repair and upgrade. I haven't even gotten the courtesy of a response.

We're at the point that we, unfortunately, feel obligated to look at other options so that, as senior citizens, we can again feel safe in our home.
Desired outcome: Need this system fixed and upgraded as promised!
This review was chosen algorithmically as the most valued customer feedback.
3/12/22 We have been trying to contact ADT local office for 3 weeks. The alarm they installed in our sump pit never went off. Basement flooded. We were out of town. Thank goodness we have neighbors that check the house while we are gone. Their technician came out. It was a faulty sensor. Also, after the tech looked at our system it was never was hooked up...
Read full review
ADT Security Services
-
ADT doorbell camera
Doorbell does not record, got a message battery critically low, charged battery but it will not hold a charge and the only time the camera would work was when it was plugged into the wall charger. This has been going on since November 2021, I've been in constant contact with ADT I was told ADT can no longer get a battery replacement. I've also tried to reset the camera with ADT Tech help. We have continued to pay the bill for the past 5 month and have not got the service ADT agreed to give us. Our contract is up this October I am no longer paying the monthly bill for a service we aren't getting. As soon as ADT resolves this issue, I will resume payment to ADT.
Desired outcome: I would like ADT to make necessary repairs to the camera so it works as it should or at least tell me where I can buy a new battery for the camera I have.
This review was chosen algorithmically as the most valued customer feedback.
I live in a gated community that strictly prohibits any company from soliciting business. Aside from that; however, I was sitting in my vehicle at 5pm, in my driveway, when 2 male employees from adt approached my vehicle to try to start talking to me about the company services. In what thought process does it seem like a good idea for two guys to approach a...
Read full review
This review was chosen algorithmically as the most valued customer feedback.
Absolutely horrible company. I was with ADT for almost four years. when my contract was up initially I decided to go to another company due to being in a recent DV incident. I found another company and was prepared to leave when the technician offered me more video services that would be able to pick up my Ex if he tried to come to my home. This was not the...
Read full review
ADT Security Services
-
A check sent to me
We moved May 2019, I notified ADT to transfer service, they NEVER DID

My husband had a recurring bill for 2 residences, I wasn't aware until ADT sent a past due bill,

My husband passed away Dec 2021.

Upon receiving a past due letter,I called ADT requesting a check be sent, since his credit cards are closed.

ADT INFORMATION sent they will Not send a check, the cc company will refund the check, I called the company they will not send since there's a balance and it will be applied to his balance.

Please intervene.
ADT Security Services
-
Entire system and customer service
can not fix issues and can not do emergency calls to fix issues, not 24 hr service like stated, alarm will go off for no reason and monitor shows everything is correct, technicians do not know what they are doing and just want to get there and leave. DO NOT SIGN UP EVEN IF ITS FREE THROUGH DR HORTON! Every issue I have had in the last year has not been fixed except the battery in the door. Ready to rip everything out and seek representation.
Desired outcome: Company changes with technicians, customer service and my system fixed and working properly with no issues. If this can not be accomplished than I would like my contract cancelled and a refund of everything I have paid this far.
ADT Security Services
-
Billing for services not provided
In July 2021, I had to disconnect my landline and shift to cell phones only. I did not know that my alarm system could no longer be monitored by ADT: I was required to upgrade the system to be compatible with the new cell phone system. But ADT knew because when my keypad started beeping with an error message on 26 December 2021, the ADT customer service reps told me that they knew in July, so they have charged me all these months for "Alarm Monitoring and Quality Service Plan", which I was not receiving. Because the landline was disconnected, they were unable to monitor my home and alarm system.

ADT customer service told me I would need to upgrade to a new system which I ultimately decided against - why should I continue doing business with this company when they charged me for services they did not render? When I called to cancel my service on January 28, I asked about a refund for the months they did not monitor. The rep would not answer my question.

A local ADT rep called on February 10 to encourage me to continue with ADT. He said I should have received a refund of $368.35. When I said I had heard nothing about a refund from ADT, he adamantly encouraged me to call the refunds number.

On February 23 I called about my refund. After almost 9 minutes on hold, the call was cut off. I tried again - that call was cut off at 2 minutes 50 seconds. The third call that morning finally resulted in a customer service agent who said she had no record of any refund due me. When I told her about the conversation with the local ADT rep, she said they have no record of such a person working for them. She promised to look into my situation. I have not heard anything from ADT.

On 25 February, I called the local ADT rep to ask what was going on with the refund and why customer service claimed to have no record of him. Obviously the company had called him because he denied our earlier conversation of February 10. When I reminded him of the amount he had quoted me of $368.35, he tried to fake and pretend that he did not know what that amount was for. But he looked up my record as I was talking to him on the phone. He claimed ADT shows I signed a contract in July. I did no such thing. Then he said, "I don't like this situation."

I said, "I don't like it, either."

I am still waiting to hear from ADT. ADT charged me for services they did not render for seven months.
Desired outcome: I want my money back.
ADT Security Services
-
cameras/truthful information
a sales rep knocks on my door presenting service for adt security system, l listens to him feeling that he was being truthful. he advised me i had 7 days to cancel if i wasn't satisfied. I called within the 7 days just to find out it was 3 days. I'm still calling trying to get this contract cancelled, the front ring camera isn't working, and the alarm will alarm on its own and i have to run and disarm it manual. I'm a senior citizen that came thru covid in icu and still dealing with the long-haul effects. I feel I was not valued and taken advantage of,
Desired outcome: please cancel this contract and resolve this issue
ADT Security Services
-
ADT Never Stopped billing for house I don't own
I lived in California for many years and had ADT for my home. I moved to Florida 4 years ago and started a company and I chose ADT as my security firm.

Up until today, I was not able to have them cancel services for my home in California which I no longer owned. I spoke to numerous customer service representatives and I believe the calls are documented. They each inormed me my service in California was terminated, but they never did.

When I called asking for the President of ADT to complain about this I was told that they had resolved it and I would get a refund. That never happened.

This company is the worst. I will go on all social media platforms and I will cancel my business account with ADT
ADT Security Services
-
Security
I was trying to cancel my service because I need to save money on things I don't need right now and I was told back in October I signed a fixed rate until September 2023. I was also told if I canceled now that I would have to pay 75% of the total until then. I was told to wait in October so I don't have to do that. I can't not afford to pay for this anymore is why I am trying to cancel. There is a way out of everything and I was told I was a loyal customer for 3 years. APPARENTLY THAT MEANS NOTHING TO YOU GUYS! All this told me is you are happy you have my money and are happy to keep taking it! I will never recommend ADT to anyone!
Desired outcome: I got $7 dollars off for the next 3 month. Big deal!!
ADT Security Services
-
Terrible Service
I had ADT security systems for…

I had ADT security systems for approximately 20 years. I wanted to talk with a representative and was never called back. I tried contacting them multiple times!

I would not recommend this company for their services, it's a waste of good time

Reply from ADT

An hour ago

We're terribly sorry to hear of your frustrating experience as longtime ADT subscribers! We would be happy to review this concern with you further if you could please email our team directly at [email protected] along with the full address/telephone number linked with the services and a reference to your review. Thank you!and money!
Desired outcome: This was the reply from ADT, looks surprisingly like most other replies from ADT to other complaints. Then they ask me to send them my contact information so they can contact me??? If you look at the BBB, they have a 87% negative reports!!
ADT Security Services
-
Solicitation
On Monday night, January 31, 2022 I was visited by an individual who identified himself as an agent representing several companies AT&T, Century Link, DIRECTV ADT and one other.

He offered a plan to bundle DirectTv in with my Century Link Phone and Internet and eliminate my DISH with it being bundled into one bill by Century Link. This would approximate what I pay now for Century link alone, but would be a 36 month contract.

After further discussion he started talking about ADT being included and where the RING camera would go.

He then said that the ADT billing would be separate $97 for Century Link and $63.99 for ADT.

Less than two hours later I was fully installed , though not very trained. I wasn't skeptical because a system was installed and I talked to ADT (SAFESTREETS) financial reps over the phone.

After they left, I received a call that my golf partner of 3 of the last 6 days, tested positive for COVID. I called the other person and let him know. (I later tested negative, called him again and he said the installation of DirecTv would still be 8 - 12 on Friday.)

I never used ADT because I needed to know better how to work it.

When DirecTv didn't show and I couldn't answers from Jonathan Jones (480-370-4975) or [email protected] I became concerned and started reading the ADT contract which I had finally printed.

To my detriment I didn't get my ADT documents printed right away, and near the end it talked cancellation. I obviously didn't sign it by Thursday night, but ADTs $99.00 and $63.99 were taken out of my Account.

In hind sight Jonathan Jones and John Lobdell (ADT) were complicit in this activity. John Lobdell said he could be reached at 1-800-645-0423.

Without the benefit of bundled Century Link service, I would not have been considering ADT service and feel embarrassed over the situation.

I would be willing to forgo the $162.99 already paid and put in a new doorbell if this were cancelled. However my other concern is that your company understand what happened. I don't believe you condone these methods.

We live in a retirement community where some people may have need of ADT, as well as we might in the future, but this type of activity is not great for your reputation.

I appreciate any assistance you can be in this matter.
Desired outcome: System removal, No future charges. Show management what hurts your reputation. Respond to me in a timely manner.
This review was chosen algorithmically as the most valued customer feedback.
Dec. 10, 2021: I called ADT SPECIALIST number as instructed by ADT Security to cancel my service due to moving, and was assured the service would be cancelled effective Jan. 10, 2022 and I would be charged for that additional 30 days, which I have paid. Jan. 10, 2022: I continued to receive billing for Jan 7 through February 7. Jan. 26, 2022: I called...
Read full review
We are here to help
16 years' experience in successful complaint resolution
Each complaint is handled individually by highly qualified experts
Honest and unbiased reviews
Last but not least, all our services are absolutely free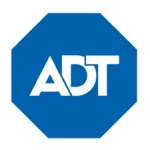 ADT Security Services contacts