Allied Universal / Aus.com complaints
238
Allied Universal / Aus.com
-
An account manager
The new account manager with ATI in Monroe NC is the most unprofessional person I have ever worked for, she does not belong in this position at all, she ripped my job from my hands for no reason, she has gotten rid of all hard working officers and hired people that will preform their jobs properly, she has bullied me since she took over a few months ago, I was requested to come back to the site I was at to run the truck gate because I know my job and lived it so much! She deliberately makes up lies to have people fired or transferred, she lies about my pay rate when I came back, she said that client had approved my pay rate, in that case I believe she knew the client wanted me back so she just told me it was approved to get me back so it would look good on her for getting me back, this situation needs resolved before Allied loses this account also, I do have recordings of her telling me lies about what the client wanted, these recordings were done for people to see exactly what kind of person she is, the job this lady ripped from me was my world, she knew my situation with being a single mom of 2 and still continued to bully me,I worked my but off for this company all to be treated like trash!
Desired outcome: She needs to be gone before she completely ruins what's good in Allied Universal Security! There are so many with ATI in Monroe that want me back and are very upset with Allied and her for doing what she did to me!
Allied Universal / Aus.com
-
Work bullying and aggressiveness
I am a former employee of Allied Universal. I was the access card administrator for AU. While I had an exit email done, as I was describing why I left it all disappeared and I had start over and the disappearance happened again, I then gave up! But now, hearing from my former peers that the new Operation Manager Jamen Wrightsil is aggressive, rude, demeaning and has personal issues with women. This is why I left! I was put in charge while the change happened to receive a new operation manager and account manager, while doing so I did a fantastic job said so by the management company. When Jamen Wrightsil was hired on, he was very rude and constantly yelled and pretty much made feel dumb and was aggressive towards me and no my former peers! Work morale has completely diminished. This man needs to be investigated! this is work harassment and bullying. His aggressive behavior is not acceptable!
Desired outcome: Jamen Wrightsil to be removed from AU
The complaint has been investigated and resolved to the customer's satisfaction.
Allied Universal / Aus.com
-
Payroll
7/5/2022 thru 7/30/2022 total hours worked 56 hours owed

First week pay check intenionally recorded incorrectly pay rate and working hours as depicted in sent photo of pay stub. This company, after recent investigation, is notorious for 'wage theft' and cheating employees out of their paychecks. My first weeks' hours was reported by payroll, was 26 hours instead of 40 hours. Breakdown of hours as follows:

Monday orientation pay day 8 hours

Tuesday 8 hours in Q2

Wednesday 8 hours Q3

Thursday 16 hours: 4 hours Q1 then ask to go to emergency shift to cover shift in Desert Shores 7 pm to 6 am plus one hour travel time.

Friday and Saturday 8 hours each on following weeks paycheck not paid yet.
Desired outcome: Collect monies owed to me.
Resolved
company paid me difference resolved
This review was chosen algorithmically as the most valued customer feedback.
Hello, my name is Joshua Furman. I am and have been a tenant for about 2 years now at your Promenade Towers location, Downtown Los Angeles. The reason I'm writing this email is that one of the security guards hired here a couple months ago has harassed not only me, but my wife, and newborn daughter on several occasions. As well as other tenants. First, of...
Read full review of Allied Universal / Aus.com
Allied Universal / Aus.com
-
Supervisor conflict of interest,wrongful terminations and fraud.
There is a supervisor by the name of Parker at your HomeDepot Location in Conroe. He likes to hire all his friends and family. He adjusts time clock every day to make sure they all look good on paper however he and his friends and family are never on time. My partner was late coming home every day. I lost a job substituting because he would never get off when he was supposed to. And the last supervisor who made sure he could, Parker set him up to get fired. Parker liked to write the managers at HomeDepot and tell them lies to get people fired. My partner was fired because he asked for the managers number after Parker sent numerous threats to fire him and suspend him over not wearing the uniform shirt my partner had in the car. (With NO warnings, write ups, etc.). Parker also lied about his brother never being late. Parker is telling everyone on site my partner threw everyone under the bus so he fired him, and that is a lie. My partner missed out on days he could have worked because Parker is a liar and a fraud. All it would take is to look at the cameras to see when these people actually come in. Every day he changes their time and my partner has never received compensation for the daily 30/45mins to a hour of time.
Desired outcome: Investigate this man and make sure he doesn't get anyone else removed or fired for no reason. Hire competent management. Pay people for their time.
Allied Universal / Aus.com
-
Wrongful Removal
I was Site Supervisor in Enfield, NC for nearly eight years. During my time of Employment, I never had any write-ups, counselling sessions, or any type of disciplinary action taken against me. To make a long story short, I was recently removed from my Position because of a Lie that the Client told on me. I was not given the Opportunity to tell my side of the story or defend myself in any way. Allied-Universal demands Excellence from their employees. However, no matter how hard an employee strives for Perfection, Allied-Universal will flush that Employee down the Toilet for no Valid reason. Not only do I disagree with the Decision to remove me, I also disagree with how it was carried out. I feel that I should have been called in the Office with my Supervisor and the Client representative present. Then it could have been explained to me why the decision was made to have me removed. Consequently, the Situation was not carried out that way. When I was on an out of town trip, my Supervisor contacted me by phone and stated that the Client wanted me removed from the Site. When I questioned this she stated that she had no ideas as to why, and that the Client did not have to give a reason. I was told that the next day, my now former Supervisor shows up with a new Site supervisor, believed to be her cousin. In Conclusion, I do not recommend anyone to seek Employment with Allied-Universal. Allied-Universal, from what I have seen, does not back their Employees. Also, Allied -Universal should change their contracts to state to their Clients that if the Client wishes to have a Site supervisor removed, charges must be brought against the Supervisor and a hearing held. That way, both sides can give an argument for their Case. Do I feel that Allied-Universal will do this? I DO NOT THINK SO!
Desired outcome: Revise your Contracts with your Clients to state that they cannot remove a Supervisor solely due to a Personality conflict.
Allied Universal / Aus.com
-
Wrongful Termination
On Friday 7/22/22 I received 2 IDENTICAL write ups from my account manager. These write ups stated I was not properly checking bags. That statement was false, also We have had EXTREME problem with the employees of UPS (mainly the drivers) not wanting to out their bag on the table. I refuse to argue with every other ADULT whats right. UPS also (client) lacks the ability to reprimand their employees for giving us flack. I got extremely upset with my account manager for this because it was false information so I refused to sign. I was also furious because I have been waiting on my bonus pay for 2 months and still waiting after termination. He then TEXTED me saying I am no longer employed with AUS. I have not received any official documentation of my termination either. These were my first write ups so I was upset and shocked after 2 years of employment. How he was able to get me fired with only 2 write ups? Easy, HE LIED and said I threatened him which I did not and furthermore he has no proof of. I have witnesses on that account. I basically got fired from the company through text. This man (DOUGLAS SHEARER) the account manager shows favoritism to certain employees and have brought back thiefs and unqualified employees BACK to the site countless of times causing problems. I feel I have been lied on and wrongfully terminated and I also will be taking this to court for defamation of character. I have a small chidl and All I ever wanted to do was keep my drive. I have been working in the customer service field since I was 18. I HAVE SUPERIOR COMMUNICATION SKILLS. this is highly unacceptable. Please help.
Desired outcome: I want reemployment for another site. Or unemployment due to wrongful termination.
Allied Universal / Aus.com
-
Unprofessionalism
On Sunday, July 3, 2022, between 6:00pm and 6:30pm, I was sitting in the Downtown Los Angeles [protected]@Fig food court utilizing my computer when an unarmed, black, female Allied Universal security guard approached me and told me that I had to leave the property and when I asked her why she said it was because I was watching porn, even though she saw no evidence of me doing so. When I refused to leave the property, she then proceeded to contact a District Safety Officer to have me removed from there. The DS Officer came and I peacefully left with him off the property, but not before letting him know how I felt about what happened to me because the action taken by this black female was totally unprofessional and just plain stupid as an unarmed security guard whose job is to simply observe and report.
Desired outcome: This AU security guard is about maybe 5' 3" tall, has a slender figure, a tan skin tone and needs immediate firing because not everyone is going to tolerate the conscious stupidity that Allied Universal is for her to exhibit on the job.
Allied Universal / Aus.com
-
William Perry
William Perry The complaint is on him I am employed with Allied Security my name is Ylutte Green I work for Paul Jimerson Technicolor asA site lead Mr. Perry is my cousin and I'm basically putting in a complaint because he is threatening me to lose my job anyway he can so if anything should happen to my account or anything should happen to my job I will be prosecuting Mr. Perry You can reach me at [protected]
Allied Universal / Aus.com
-
Payment not received
I have been requesting a paycheck from April 2022 from bottom all the way up to HR (twice) with no resolve. I am now at the level resignation from the company. I have completed all the necessary steps and still have not received payment. This is very unfortunate because I really enjoyed my work and the post I am currently working at. I will be seeking other employment, if they can't follow through on such foundations like paycheck, where else are they failing the employees.
Desired outcome: I would appreciate the paycheck that I am owed and a clean break from the company without backlash.
Allied Universal / Aus.com
-
No policies or procedure book / post order book at our duty post or on site.
Here at the Orange Texas (DOW) site for Allied Universal officers do not have policies and procedures in a post order book. We get text and emails telling us stuff changes but without a post order book we as officer are no protected. When we are told to do thing and we we do it and the powers at be changes their mind and said that was wrong we are not protected. We need post order book so we can say this is the procedure and until it is change we have to do it this way. Post order books do not just cover the officers it covers the company as well.
Desired outcome: Have post order books at all post and make the powers at be follow the post order books instead of making up their own rules on a daily bases.
Allied Universal / Aus.com
-
Not being paid my complete check
For the week ending 5/26/22 I was paid $13.50 per hour for 24 hours. I should have been paid $15.00 per hour. I complained to my site supervisor, Erik Pratzer on June 1st and he said that he would get it corrected. Nothing happened so I complained to my area supervisor, Garren Orr, on June 8th. Still nothing has happened with my back pay, so I am forced to complain to the corporate office.
Desired outcome: I would like to be paid the $1.50 per hour owed for the 24 hours I worked.
This review was chosen algorithmically as the most valued customer feedback.
on 5/18/2022 I Yvonne Bundy recieved a phone call fron my supervisor that I was suspended pending investigation not to return to work. I then called her phone back to ask her why I was suspended and was my suspension paid no answer for 9 days upon calling and texting. I recieved a phone call on my phone on 5/24/22 from a female said I had ny review on...
Read full review of Allied Universal / Aus.com
Allied Universal / Aus.com
-
A allied universal security guard named Victoria she works for fedex in davenport florida
I feel like I am being harassed and stalked. I went on my break t#uhrkkkkhat was approved by my supervisor and she was timing how long I took and complaining to my supervisor. I tried to ask her to talk about the issue but she declined me so now I don't know who else to talk to about it. She constantly looking for things to report and get me in trouble. This happened Thursday June 2nd and she still mentioned it to my coworkers. So please help me resolve this issue.
Desired outcome: Maybe be switch her location or have other security guards deal with me.
This review was chosen algorithmically as the most valued customer feedback.
on 5/18/22 I Yvonne Bundy was supended pending review by a phone call from Michelle Hall my account manager phone the gentleman on the phone said his name was Miguel and I was not to return to work I was suspended pending investigation. I in returned called the number back to see if it was really true he staited yes I then asked him why was I suspended and...
Read full review of Allied Universal / Aus.com
Allied Universal / Aus.com
-
Non payment of overtime hours.
On March 25th and March 26th I worked 14 overtime hours and have no been paid. At the end of last week I worked an extra hour for 4 days. There are several of us who get paid out of the Fort Myers office and we work in Hideaway Beach on Marco Island, Florida.

Today one of our well liked guards quit for not receiving overtime pay.

My last day is tomorrow and do not look forward to contacting the EEOC.

Sincera illingworth
Desired outcome: Pay us our overtime
Allied Universal / Aus.com
-
My boss
I am tired if being blamed for suff and being threatened to be fired if I don't shave my beard or if I call out my mom has heart problems and I take care of her but it is hard to do my job if my boss keeps threatening to fire me for taking care of my mom and it is not far they he has one set of rules for him and another set for everyone else one little thing goes wrong he gets mad it not right the way he treats people in the mall nobody else likes him and we all want him gone and he keep saying he is going to put cramras to watch us which is against the law and sometimes people change clothes in the office and he does not need to watch us do that and we have women that work for us as well and he has said a few inappropriate things to them as well its not right please do what u can
Desired outcome: Please transfer my boss or find someone better
I had a death in my family and the out come was bad between my family cause everyone was at each other for one thing or want This and the from my grandparent who died and it caused my mom so heart trouble and I had to take her to a heart specialist cause she almost died from everything that happened and I told my boss and all he said was well that does not matter work is more important and that is not right who says that about someone's mother like that I feel really disrespected and really hurt my boss does not care more about what is going on n my life
This review was chosen algorithmically as the most valued customer feedback.
When I was hired in the month of July 2021 I was promised a $3000 hiring bonus, after 90 days (As we're many other workers). We are now in May of 2022 and I've only seen $500, which is better than other who haven't received anything. I have a nine month old daughter and that extra $2,500 can make a huge difference.
Read full review of Allied Universal / Aus.com
This review was chosen algorithmically as the most valued customer feedback.
The site supervisor at Azteca Milling in Plainview Texas is falsifying her time sheets on a daily basis. She is adding extra time to the time sheets. Time that she is not on the clock.
Read full review of Allied Universal / Aus.com
Allied Universal / Aus.com
-
Security patrols
Jaykayla and Ish both work at the Tuttle Crossing mall and continuously come into Macy's. We have received complaints from customers and associates about them. Associates have stated that both security guards are constantly trying to get free merchandise from them and asking for discounted prices. Customers have complained that they thought they were being watched by them causing issues for our Asset Protection team because all security complaints from customers are placed in the Asset Protection file. On Saturday, May 14th, 2022 both security guards entered into Macy's multiple times and AP personnel made contact and requested that they not enter the store again because Macy's employs their own Asset Protection team. After this, both security guards entered Macy's again and when the Asset Protection Detective told them again to leave, Jaykayla then gave him the middle finger as he was walking away.
Desired outcome: Please don't allow security guards into Macy's for patrols. We have called them before when we need them, but when there are shoplifting cases, they cause a liability.
We are here to help
16 years' experience in successful complaint resolution
Each complaint is handled individually by highly qualified experts
Honest and unbiased reviews
Last but not least, all our services are absolutely free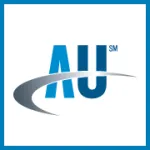 Allied Universal / Aus.com contacts