Yelp.com
-
Misrepresentations made by account executive and unauthorized credit card charges
I was contacted by account executive Shane Gomez on several occasions regarding advertising with YELP. I was extremely reluctant to do until he offered me a 2 week period at a cost of $150.

When he e-mailed me the contract, he went through it with me, telling me where to sign and enter my credit card information. I reiterated that it was just for 2 weeks and would only cost me $150!

Imagine my surprise when my account was debited for $318.97. When I contacted customer support, Lane told me he would listen to the tape and get back to me on 11/6 or 11/7. I called back on the 8th and spoke with Travis. Travis was very rude and told me I should have read the fine print rather than listen to Mr. Gomez. I am seeking a refund based on the misrepsentations made to me and the charge to my account.
Yelp.com
-
Advertising sales
They pulled a Bait and Switch. They promised me a $300 credit so I sighed up for ad campaign per clicks, but then I was billed $389. They claim it was not a "Credit" but a "Bonus" for extra advertising. I have spoken with several Customer Service reps and even my initial Sales Woman, and they all say "Sorry for your luck but no refund"

Yelp is a complete scam!
This review was chosen algorithmically as the most valued customer feedback.
On september 25th 2018 my dog died at 7 years old... Of heart diesease... Not only was this dog included but my other dog went threw 8 surgerys as well as my oldest at the time was diagnosed with dm (a spinal disorder) which her spine is sperating... The vet im mentioning I will not mention the name as they have settled with me... However! My problem...
Read full review of Yelp.com
Yelp.com
-
Reviews
So yelp has been working out for our company for the most part. Problem being is that from 20 good yelp reviews "from customers" where token down. They even took down customers generated from there own site that I pay for with ads. Now we have to see if we continue to get calls because like everyone the good reviews gets you calls. I was planning on spending more money on advertising but after calling them twice to have them better explain the process and them removing more calls seriously right after... Yeah i'm good
This review was chosen algorithmically as the most valued customer feedback.
Yelp does not post all reviews from everyone. They only post reviews from people who frequent their site. If a person has only written one review on yelp, the review does not show up! it doesn't matter if they wrote 10 reviews or 1 review. It is not up to yelp to decide that review is not valuable or worthy of being shown. We have had several review...
Read full review of Yelp.com
This review was chosen algorithmically as the most valued customer feedback.
I advertised with Yelp with their Yelp Impressions program and called it quits after disputes with review problems and Yelp acting inconsistent. For example, you get an irrational reviewer posting several reviews on Yelp, the reviewer is removed from the site, yet one review is taken off completely and the other identical one remains as "not recommended."...
Read full review of Yelp.com
This review was chosen algorithmically as the most valued customer feedback.
I been with Yelp for many years and also 5 to 6 years ago advertised for 6 months. Happy at the time. Since they been calling me up to 4 times a years to advertise. I tell them all the time to please remove me from there vendors list I explaining that I turn down jobs everyday, that I can't undertake all that is coming to me and that therefore it would be...
Read full review of Yelp.com
This review was chosen algorithmically as the most valued customer feedback.
After too many phone calls from their salesmen, I finally caved and agreed to try their "$300 free ads" with the understanding that we could not spend any money after the $300 was used up. I was assured seven times that the card would not be charged. With their rep on the phone, he took us to the page that should have shown us the balance and it was alway...
Read full review of Yelp.com
Yelp.com
-
Business ads
From March 2018, I was approached worh a 300.00 credit for advertising. I put an ad in and never heard from them again. June 1st, my bank account is debited 117.44 for "advertising campaign". I put in a request for a refund. After several emails and phone calls, I was told repeatedly "we don't give refunds". They never contacted me about the ad, how it was doing, or that my 300.00 credit had expired. Very poor business practice. I said I was unsatisfied. They didn't care. I want a refund of the 117.44.
Yelp.com
-
False advertising / yelp.com fraud
Yelp is advertising my real business website under a different business name opened by a fraudulent person. The business is not remotely related and has not been in business in years, the name of the businesses are nothing alike in company or activities and they have my website and first and last name advertised under this other company.
I have only gotten them to remove my home address and phone number from the site but they continue to attach my full name and and my companies website to this fake page.
Yelp.com
-
Yelp is a monkey with a grenade!
In my case Yelp is not recommending (hiding) 5 star reviews posted by my customers and showing one 1 star review all over the internet. Yelpers do this because they want me to buy their advertising. They try so hard all kinds of things in order to get my money. Of course, I will never buy anything from this company. Why? Yelp is advertising my business for Free anyway.
This review was chosen algorithmically as the most valued customer feedback.
I had a paid account for many years but noticed I was suddenly getting false negative reviews, sometimes by a competitor attacking my business in more than one location with the same review. Yelp violated that person and removed his account, took off one of the reviews but left the other as "not recommended". Obviously that's not logical. In most instance...
Read full review of Yelp.com
Yelp.com
-
Review
Hello, A while back, I submitted a review on Yelp, sometime this year. It was for a local bakery, located on Homewood Avenue in Pittsburgh. The review was my honest opinion of the quality of the pastries, and that they were more desirable than the usual product at the local stores. I also expressed the quality of a sweet potato pie they offered. I did not mention any competitor, and made no negtative comment. The review has disappeared from their website. If I was wrong, I would like to know how I offended. But there is no other way to contact them, except here. Thanks.

Carola Edwards
Owner
Edwards Valu4u
Yelp.com
-
Disallowance of a legitimate business review - experience
I filed a complaint on YELP back in March 2017. It was in reference to a moving company located out of Miami, FL and has had other negative comments filed against it.
Come to find out that my legitimate review was discarded and viewers were instructed not to :
1 review for Move Quick that is not currently recommended
Note: The reviews below are not factored into the business's overall star rating.

I want to know why this complaint was not taken seriously. It was well written and described the events that led to the substandard rating.
I will not be using YELP in the future and I will also inform people I know not to rely on the information contained in YELP. I also understand I am not the first person to complain about YELP discounting negative reviews against a company. I will go back to ANGIE's list and deal with them in the future.

Dan Figler
Yelp.com
-
They removed my review
Hello.
I used Yelp website a lot. I found many useful reviews there and decided to make my own account. I left several bad reviews and several days later I noticed that all my reviews were deleted! I wanted to contact Yelp but wasn't able to do that. To be honest I did not find their contact details. I only found their questions and answers page where it was said what could be the reason and why reviews were deleted. That gave me absolutely nothing, because all my reviews were honest and I told only truth!
I want to hear from Yelp as soon as possible and I want to know what was that they did not like. I don't think that's a good way to run a website, I just said what I wanted to say! I will not use Yelp again. I will wait for their reply and then I'll delete my account.
Yelp.com
-
Customer reviews
One positive review was entered and accepted. The second one was also entered by my client and accepted. As soon as the second went in the first one was removed. Tried to contact them and they have it set up where that is impossible. What gives with these people?

I am a wedding photographer and reviews are important to me at Once Upon a Gown Photography, Indianapolis.
This review was chosen algorithmically as the most valued customer feedback.
Yelp.com is a big joke and a fraud! Yelp.com has a big, filthy, disgusting habit of using people to write reviews for free and profiting from the reviews. I can not believe that I am actually writing a negative review on a complaints website called yelp.com, but I guess I could be the first one! I was a volunteer, independent, freelance writer for...
Read full review of Yelp.com
Yelp.com
-
A review
I put a positive review for a business and they took it down. I asked the business owner what happened and he said he didn't know. I believe they took it down because he doesn't advertise with them. I signed up for an account with them and thought I would be able to write a review that other people would be able to read and make an educated decision on the business that I wrote about. That is the whole point of yelp and what they say they are doing. I took a long time to write my review and expected it to be up on the page and it isn't.
Yelp.com
-
They post lies
Im a small buisness dog grooming school in manhatten, they let a whackjob post a review afyter her dog was accidently scrapped at the grooming school and then called the nys police and wasted their time to come out because her dog got nic'd at the groomer, lied about whether we give them water, (how would she even know that) and of course we give them water, called the bettter buisness and asked for 5000 because her dogs a star, this girl dated the directors of the buisness's cousen (and he dumped her) because she is crazy and now she is trashing the buisness. Lies on top of lies she wrote. We love ythese animal and always do the right thing, im getting a lawyer as well. Wrong is wrong I want the post removed
Yelp.com
-
Worst review website ever!
This website is insane! If you are a business owner better stay away from Yelp! You can have great products, lots of costumers who loves you and things you do. They would leave a great review about your business and service, but Yelp will remove the review. Discussing this with the customer support is just a waste of time. They will tell that positive reviews about you are fake and that is the reason why are they deleting everything. But they leave all the negative ones and even fakes. You'll never prove that review is fake, even if you're 100 % sure about that. Don't trust Yelp reviews! These guys are disgusting!
We are here to help
16 years' experience in successful complaint resolution
Each complaint is handled individually by highly qualified experts
Honest and unbiased reviews
Last but not least, all our services are absolutely free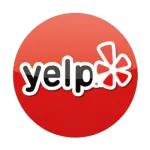 Yelp.com contacts