Twitter Customer Care Service

Twitter, Inc.

1355 Market St. STE 900
San Francisco
California
United States - 94107

Customer Support Phone Numbers
Twitter Complaints & Reviews
I had just setup an account with twitter and sign'd out to check my mail then I tried to sign in again and I could not get into my account or use twitter. I never even able to send one tweet or use the account I had just setup on twitter. They claim that I had broken their rules and...
Recently I have deleted my Twitter account because something strange was going on. I was an active member of Twitter in the past, but then I became very lazy and did not post anything for about a year. When I decided to use this service again and logged in I saw that I was subscribed for...
Twitter has locked me out of my account. They have made false allegations about abuse of my account, spamming, use of bots & malicious activity. Please look at my account to satisfy yourself. They have my name, tel number & email, so ... all privacy there (big NOT!) They still have not fixed...
I'm Rabble, one of the people who helped start Odeo and i'm mentioned a bunch in the first couple chapters. This review might not be useful for evaluating the book as something to read, but i figured this might be a decent forum to provide a review. The story is very well told...
The lack of help from support and the amount of unhelpful generated responses is completely frustrating. On Dec 20, I opened support claim. In order to open it, I was asked to provide app being used, app version, and mobile software version. In describing my issue I explained the steps I had...
Another failing day for Twitter and the new twitter - which doesn't work. Instead of sending messages to users that malfunctions have ben identified and are being fixed, Twitter has decided to brush these issues under the rug. Shame - shame on you twitter for not taking your customer...
There seems to be no end to how the support team at Twitter has continually ignored my request for service. Yet another full day has passed and no one has contacted me. I figured out a way to post to my account through a third party service. However the real problem is this "new Twitter"...
I have been unsuccessful at getting a hold of staff at Twitter to fix a problem with their #NewTwitter (new twitter) service format. There was a test button to select if I wanted to see what the new service looked like. I clicked on the link and my screen went blank. Since then, I have not...
Twitter limits updates and I had it happen to me when I was updating people on my accout about an important event happening. I was never told this or even read it when I signed up for Twitter. Warning to all; don't sign for Twitter for it doesn't tell you everything you are...
Was charged $9.99 on my mobile phone bill for a "download" and when I called phone service provider found it was from Twitter! I don't use Twitter, I have no idea how this happened. Called them and was told it was from taking an IQ test. They did say that they would refund the charge...
Recently Discussed Complaints
Consumer Tips & Tricks
Worst rating
Subjects of Wide Speculation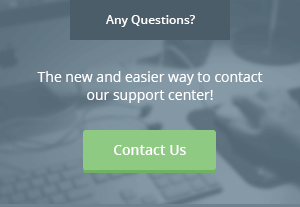 Latest News & Stories
Stay Away
Latest Questions
Latest Groups
Today's Mess-Up Photo