This review was chosen algorithmically as the most valued customer feedback.
This is a complaint against Yelp not the restaurant for illegal life threatening suppression of a review of a restaurant. Yelp needs to change its ways. I ate at PJ Harbour Club and wrote a complaint about the bad service, bad food, fabulous views, and most important Board of Health concerns. i.e. that I would be lodging a complaint with the Suffolk County...
Read full review of Yelp.com
Yelp.com
-
Advertising
They took money from my account without authorization and refuse to show accountability in returning the funds. I have an email from their representative apologizing for their mistake and still 3 days later refuse to refund the said amount... This company is completely fraudulent and will be sued. There is over $1140 stolen from my account and there has been no reprise in returning that money to me...
Desired outcome: money returned
Yelp.com
-
Yelp customer service
I had the weirdest experience with your customer service department. I had left a complaint on the phone and Yelp returned a call to me during business hours the phone number was 1-877-767-9357 at 6:43 pm tonight. The person at first seemed concerned and wanted to help by offering me a FREE trial but they said I had to go to this Captcha website to be eligible. I filled out the street lights, and it had plants and then I had to fill out the pride flags which I thought might be odd but OK. Then the next screen was gay porn. I hung up the phone. Then a "Supervisor" from your company called me back at my business and then he claimed I was homophobic because I didn't like the gay pornography that popped up on the site he had me log in to. I find this very disturbing and unprofessional.
Desired outcome: I just wanted my problem handled which it was not. The gentleman who did this I believe should be disciplined.
Yelp.com
-
You got the wrong business information. Please remove
I have called to complain about wrong business information. Yelp wants me to buy advertisement. It takes many calls and complaints to make corrections. After a few weeks I have to deal with the same problem. Wrong business information. Someone is stealing my name, customers and good reputation of a 60 year old business. Please make corrections . This is hurting my business at a very difficult time. Thank you for your understanding.
Legit Phone # 323-587-0251
Legit website. www.aladdinlock.com
Yelp.com
-
Review that yelp has allowed
A restaurant guest left me a review on yelp. They accused me of physically accosting their girlfriend. Everything is on video, and can be proven false. This person simply conjured this up to tarnish my reputation, and potentially get me fired. I contacted yelp, told them this was the very definition of libel, which is illegal. I asked them to remove it, and to reprimand the person who left the message. They told me they stood behind the review, and wouldn't remove it. This is not my opinion against theirs. This is a false statement, which can be proven on our recorded video. Yelp is breaking the law also, by allowing the review of libel to remain on their website.
Bostwick Lake Inn. Left by Andrew K.
[email protected]
Desired outcome: Removal of review, removal of reviewer from yelp, report yelp to better business bearuau
Yelp.com
-
Removal of review
You removed a review for Paul R. Freedman, DMD, dentist in Boston, MA. The review was not favorable -- It was from a...a..., Boston, MA, and stated that people must look carefully at Dr. Freedman's benefits statements for actual work that he performed. This review was removed betwen June 17 and 27, 2021, after I sent a letter to AARP in CA complaining about not receiving statements.
Desired outcome: Reinstate review.
Yelp.com
-
Harassment
They have called me repeatedly for months! I stated with them at the beginning that I was "not interested and please remove my business from your list". They keep calling and today they called and the guy said, "well if you don't want to speak with us to update your information, then we will just block your business from searches".
YELP needs to be charged with Harassment for all of us that they CONTINUOUSLY call and now have started with the threats of blocking our business!
Desired outcome: Our company name removed and to never hear from them again - possibly harassment charges
Yelp.com
-
Parking reservation-no email/pass provided
On Thursday, May 28 2021, I used the Yelp App to access the web site for Pre- Flight parking in Phoenix Az. I successfully reserved for three days parking at their facility on 44th St/E Van Buren for $38.74. However, I never received an email confirmation and therefore, I was unable to print the receipt and bar code to gain access to parking. Subsequently I had to make another reservation directly through Pre-Flight's website . I am asking for a refund of $38.74.
This review was chosen algorithmically as the most valued customer feedback.
I have reported these as you have asked me today. I want them taken down with my name joyce on it now. It is now becoming a issues when these people are going to my twin sister and yelling at her and calling her names. I am feeling bullied and discrimanted against I am also being harassed outside of my work! Well having my name on there violet my privacy ...
Read full review of Yelp.com
Yelp.com
-
Yelp doesn't care about data integrity, is a scam
Yelp called me at 7:00 am the day after creating a business page to "help" my finish my profile. Next thing I know, they charge me $100. The next week $180. Then $240 the next. I called for a refund and they insist I signed up for their ads. I did NOT commit to these, and do NOT need them. Disputing with me credit union since they will do nothing for me.

They also don't care about the actual opinion of consumers. I have witnessed too many times where negative reviews on businesses disappear. I do not believe this is because the consumers opinion changed, but because yelp is filtering data and is probably favoring businesses who pay them. YELP SUCKS!
Desired outcome: I demand a full refund
Yelp.com
-
Removed reviews
As soon as me and my business partner try to list our business at Yelp, we start getting calls from Yelp sales representatives to start paid advertising, first we have desided to go with a low budget plan, but later after understanding better how the Yelp advertising works we have decided to postpone it. Soon we have our first customer with a 5 star review and the next customer who have also rated our service 5 star, two reviews at 5 star have Yelp angry I guess, because first they have removed one review and week after they have removed the other review also. If you look at our business now we have 0 reviews and two reviews hidden and not recommended. This is a first time we have to deal with such dishonest business practice.
Desired outcome: Restored Reviews and stop messing with our business
This review was chosen algorithmically as the most valued customer feedback.
Hello. Your website can be paid off by a business to protect the guilty. Why it that? I have witnessed this several times. My report did not violate any of your rules what's so ever, but you still managed to sensor the review to protect the paying client. Why is that? My name is mandy, and I reviewed my crappy lawyer on your site, and you removed me. Why? I...
Read full review of Yelp.com
This review was chosen algorithmically as the most valued customer feedback.
March 8. 2021 Bay Area Surgical of St. Petersburg, FL is refusing to see patients who can't wear masks. I wrote a complaint on Yelp because my health is at risk. I scheduled and called to ask them if I need to use another entrance or what? I never got that far. When I told her I was calling so the mask was not an issue. She immediately blocked me from...
Read full review of Yelp.com
Yelp.com
-
Refuse to post 5-star reviews / refuse to remove 1-star reviews
A client posted a 5-star review it went immediately to "not recommended..."
See attachment shows review put on yelp at 4:48 / screenshot shows it went into not recommended by 4:49. I know they will say it is their algorithms, but that is an absolute lie. I had many clients post 5-star reviews, none of them went to where they were counted. But all the 1-star reviews went into the area where they counted against my star rating, until I flagged them, repeatedly!

I've shown Yelp that the 1-star reviews are an online attack against my company, but showing that eight 1-star reviews suddenly started getting posted over a short period of time. They refuse to remove them.
Desired outcome: Remove ALL 1-star reviews OR BETTER YET, remove my listing from Yelp
Yelp.com
-
Yelp ads
I agreed to a promo from yelp when updating business information. I did not enter a CC so I did not think they would charge me. Somehow they had access to an old CC from years ago and charged over $500. We still have $450 worth of unused ads but Yelp refuses to provide us with a refund.

Very tricky terms of service bait and switch. Seems to be an extremely deceptive approach, a little ironic considering they are a review site.
Yelp.com
-
Internet advertising
Tried upgraded yelp ad for a year back in 2017 with mixed results. Couple months ago, a young lady calls me every week for a month, trying to get me to re-start. I tell her no. A young man, Johnathan Goldman calls me from yelp. We agree to try yelp on a trial, temp. basis for FIVE days from the 3rd of June to the 8th of June. At the end of the month, I receive a huge $540 bill for the whole month. After spending hours on hold and sending numerous e-mails, I finally get an e-mail back saying "Too bad, YOU didn't cancel". No where did anyone tell me I had to cancel anything! As for my "upgraded" page, it was never set up. Blatant rip off.
Yelp.com
-
Need help!
Impossible to reach anyone at yelp. If you are reputable, customers should be able to reach you with no problem. I would like this question answered, please:
How can we rely that complaints and reviews for companies are legitimate when the person/business we are complaining about can coerce us into removing our complaint by bribing us with gift cards, etc.?
That means many of the comments that would help us make a decision about a person or company will never be seen by us because the complainer removed it after receiving a gift card or other means of bribing. There is no proper category for my complaint, and I can't continue without one, so I just put "business & finance" in order to complete this inquiry.
Yelp.com
-
Review ratings
They pick and choose what yelp review they put up. Have multiple 5 star review but they decide not to show them in the yelp rating - very unfair to small business owner. The one yelp review that they think in correct is about a person that had a personal disagreement with and posted a bad review. Unbelievable
Yelp.com
-
Customer service
I called today to try to get some answers to some questions and the man who answered the phone was so rude and hung up on me. Yelp is a terrible site with horrible way of determining reviews that are recommended. I just want to get my actual customers reviews on my page its that simple. I understand that yelp gets tons of reviews everyday but it would be helpful if they had a department that would go over some of these where businesses could call and try to make sure there actual customers reviews are being posted on there page.
This review was chosen algorithmically as the most valued customer feedback.
Sales rep call to say "your small business is not being seen by all people looking for services on Yelp" - then proceed to sell an Upgraded Advertising program which will put the company higher on searches within the business category and will allow for it to be listed even on competitors company pages (at bottom) IT is supposedly pay-per-click, with a...
Read full review of Yelp.com
We are here to help
16 years' experience in successful complaint resolution
Each complaint is handled individually by highly qualified experts
Honest and unbiased reviews
Last but not least, all our services are absolutely free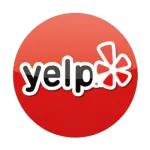 Yelp.com contacts