Yelp.com
-
Yelp company
I am sending this text to complain about your company's manner of allowing any individual or a competitor to tarnish the reputation of a respectable company by simply posting an untruthful review. I am the president of SAEI Company in business since 1978. I have noticed that , in the past several years, Yelp has kept the false and negative reviews of our company and refuses to post many good reviews by our clients.

How do we correct this oversight?

[email protected]
Yelp.com
-
Mortgage broker advertising
Hello,

I purchased the services from YELP and canceled it just in two weeks. Still, they kept advertising and charged me. Though the account was canceled on April 13, they have not refunded the ariers. instead of that, again this month, I received an email asking for payment for the current month of May 22. Not sure how to cancel this company with the lowest possible ethics?

I have attached two photos herewith.
Desired outcome: full refund as not a one lead was generated
This review was chosen algorithmically as the most valued customer feedback.
On March 17, 2022 on the phone I worked with one of the representatives of Yelp to help me set up my yelp page. When asking her if my yelp page is free, and she replied yes the service is free. Little did I know, every item on my page such as a slideshow, adding a logo, or putting a reply email or phone number there is a monthly charge for it. I kept...
Read full review
Yelp.com
-
Unaccounted bank charge
After I intaglio setup a Yelp account online, someone from Yelp contacted me, offered me promotions, and then helped me for about an hour setting up my Yelp page. He told me I get $400 of free credits. Stupidly, I gave him my cc number to have in storage. Guess what charge was thank G-d declined by Chase a few days later? A $413.99 charge from Yelp. I declined the charge and got a new card. Today I got a call from another Yelp rep who asked what the story was with the payment, and when I told her off, she told me she'd cancel it. She even sent me an email to show the cancellation. Well, what do you know? Once again I got a $413.99 charge from Yelp, this time on my NEW card! I never gave them the number! This time I'm putting up a fight. Tomorrow is off to making a call to the bank claims department to find out how they got my new card number
Desired outcome: My desired outcome? Stop charging me for a service I didn't ask for. If you tell me it's free or it's being cancelled, don't lie through your teeth.
This review was chosen algorithmically as the most valued customer feedback.
April 4, 2022. I posted a business ad using Yelp using a promotion, so no initial charge to me. After a few months, it yielded no business I stopped the subscription before it started charging. I then noticed two charges for a total of just under $300. I called them to let them no I did not approve these charges (I should add I was on hold for 23 minute...
Read full review
Yelp.com
-
Unauthorized use of address
I was told by a fedex driver that my address was showing up under a company named FB Geeks. I called yelp and they removed it from the company page, but when you search it still shows up as linked to yelp.com. Is there a way for it to be removed from front and back end data? I dont know how or who got access to my address but it is clear that Yelp does not do enough due diligence to confirm address. I also searched the company name on georgia SOS and it doesn't exist.
Desired outcome: please remove my address from your website. Thanks
Yelp.com
-
Unauthorized bank withdrawals
Sazon de mi Tierra made ONE mistake. To register the business with Yelp. The next thing we knew was automatic deductions for what they call advertising. We have been complaining and getting the money back. The last contact happened in November 2021 for the same issue "Unauthorized deductions". To have the account removed from the Yelp site it's impossible. To have the business account deleted from Yelp, it's impossible. To have the Yelp rating in the BBB it's impossible. The next step would be to suit Yelp for conducting business in a bad way. This is impossible because it's hard to fight big corporations.

Do not do business with YELP.
Desired outcome: Money back and delete the business account.
Yelp.com
-
Yelps policy on reviews
I just opened a new housekeeping business. I had legitimate, nothing inappropriate, no breaking guidelines, just great reviews from real customers who contacted me through yelp. I called yelps customer service. Something about computer automated software that removes what it believes to be felonious, or fake, I said to the rep. Ok then why don't you get on the phone and call the person. No, they cannot override what this software decoded. So out of the 12 (and only) reviews i'm left with 4 good one
Desired outcome: PUT ALL THE REVIEWS BACK
Yelp.com
-
Yelp scams businesses
Yelp does not allow businesses to remove their own listing nor do they remove listings for closed businesses so they may have all these compiled listings in order to pressure businesses to pay for advertising in competition with all these "ghost" listings. And if you do not pay your rating goes down.
All a scam. Please if you still have a account with Yelp, post a "Yelp is a Scam" picture to help warn others.
Desired outcome: For all people to post "Yelp is a Scam" on Yelp to warn others
This review was chosen algorithmically as the most valued customer feedback.
Hired xcellent accounting/ elp tax group to take care of my tax needs and they failed. Returns were done wrong and filed late. They are currently under investigation by the accounting accuracy board. Took them to small claims court and got a judgement for all the money back that I paid them, won. They never satisfied the judgement. Stay away from these people
Read full review
Yelp.com
-
Yelp app for closing my google account
I am filling a compliment against Yelp for closing my Google account when I didn't close my Google account I tried numbers times to get in my Google Yelp account and Yelp keep s saying that my Google Yelp account is closed for no reason at all I and I also found out that Yelp did this to many other people to I am demanding that Yelp fix this problem immediately right now and stop doing this to people sincerely yours Katherine bobrowski my email is [email protected] please call me at 707 790 7986 immediately thank you
Yelp.com
-
Yelp customer service was not responsive to my request for how to change a restaurant rating after 30 days and hung up on me.
After 30 days Yelp does not permit a restaurant rater to easily revise their rating if the quality of the restaurant goes down. I called Yelp customer service to ask how to do this since the restaurant I had given a 4 star rating had now dropped to 1 star and lost its liquor license. The Yelp customer service agent was insulant and hung up on me because he said they don't have time to discuss restaurant quality. I thought that was their service! I now believe that Yelp is a fraud and will no longer use it in selecting restaurants and other establishments. What a time ripoff! Yelp you are a real phony.
Desired outcome: Apology from someone in authority at Yelp for the poor attitude of their customer service agent.
Yelp.com
-
Yelp removed an honest and authentic review
On September 9, 2021, a client who I has worked with, posted a lovely, honest and authentic review on our business page. Yelp removed it, but it absolutely did NOT violate any review guidelines! They explained that the automatic system removed it to the "not recommended reviews" section, which is totally ridiculous. If Yelp can decided on removing honest, authentic and real reviews, than I can decide to spend one more penny on advertising with them
Desired outcome: Repost Review
Yelp.com
-
Eagle shield
Why are you allow eagle shield to rank high on yelp.com when they have somany complaints? This company represents effective insulation when they use a aluminum like sheet which does not insulate at all — no r value. They're putting it in attic and dark places where it does not reflect radiant sunlight. Yet the owner states it will. He either doesn't know what he's talking about or is taking advantage of people who don't understand the difference between radiant barrier, and conductive barrier, etc. In short, this company installs an insulation product which does not perform as promised in the environment in which it is installed, and you should not allow him to remain visible on your platform, otherwise, he will continue to rip people like me, off.
Desired outcome: delist eagle shield
Yelp.com
-
Their website filtering for desktop
Hello,

Yelp needs to fix their filtering for 'open now' on your desktop website. When I select 'open now' late at night, for example 12:00am, I want to know what is open now. I do not want to scroll through nine pages of mostly closed restaurants that will be open at 9:00am, nine hours from now..., just to find the actual two or three that are open.
Desired outcome: The 'Open Now' feature to display ONLY restaurants that are open right now, or within 60 minutes or so. Not 9 hours away...
This review was chosen algorithmically as the most valued customer feedback.
This is a complaint against Yelp not the restaurant for illegal life threatening suppression of a review of a restaurant. Yelp needs to change its ways. I ate at PJ Harbour Club and wrote a complaint about the bad service, bad food, fabulous views, and most important Board of Health concerns. i.e. that I would be lodging a complaint with the Suffolk County...
Read full review
Yelp.com
-
Advertising
They took money from my account without authorization and refuse to show accountability in returning the funds. I have an email from their representative apologizing for their mistake and still 3 days later refuse to refund the said amount... This company is completely fraudulent and will be sued. There is over $1140 stolen from my account and there has been no reprise in returning that money to me...
Desired outcome: money returned
Yelp.com
-
Yelp customer service
I had the weirdest experience with your customer service department. I had left a complaint on the phone and Yelp returned a call to me during business hours the phone number was 1-877-767-9357 at 6:43 pm tonight. The person at first seemed concerned and wanted to help by offering me a FREE trial but they said I had to go to this Captcha website to be eligible. I filled out the street lights, and it had plants and then I had to fill out the pride flags which I thought might be odd but OK. Then the next screen was gay porn. I hung up the phone. Then a "Supervisor" from your company called me back at my business and then he claimed I was homophobic because I didn't like the gay pornography that popped up on the site he had me log in to. I find this very disturbing and unprofessional.
Desired outcome: I just wanted my problem handled which it was not. The gentleman who did this I believe should be disciplined.
Yelp.com
-
You got the wrong business information. Please remove
I have called to complain about wrong business information. Yelp wants me to buy advertisement. It takes many calls and complaints to make corrections. After a few weeks I have to deal with the same problem. Wrong business information. Someone is stealing my name, customers and good reputation of a 60 year old business. Please make corrections . This is hurting my business at a very difficult time. Thank you for your understanding.
Legit Phone # 323-587-0251
Legit website. www.aladdinlock.com
Yelp.com
-
Review that yelp has allowed
A restaurant guest left me a review on yelp. They accused me of physically accosting their girlfriend. Everything is on video, and can be proven false. This person simply conjured this up to tarnish my reputation, and potentially get me fired. I contacted yelp, told them this was the very definition of libel, which is illegal. I asked them to remove it, and to reprimand the person who left the message. They told me they stood behind the review, and wouldn't remove it. This is not my opinion against theirs. This is a false statement, which can be proven on our recorded video. Yelp is breaking the law also, by allowing the review of libel to remain on their website.
Bostwick Lake Inn. Left by Andrew K.
[email protected]
Desired outcome: Removal of review, removal of reviewer from yelp, report yelp to better business bearuau
We are here to help
16 years' experience in successful complaint resolution
Each complaint is handled individually by highly qualified experts
Honest and unbiased reviews
Last but not least, all our services are absolutely free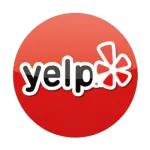 Yelp.com contacts