Woolworths South Africa complaints
139
Woolworths South Africa
-
incorrect order delivered
I placed an order on the 06/06/2022 order number: 846448875. on the 10/06/2022 i received an order (85315173). i called in same day spoke to a lady named Melisa who didn't want to confirm her surname in case I wanted to follow up. she insisted that she is not forced to disclose such, id like to to know from which act is this stipulated because from my studies you a obligated to if you are working remotely, she quoted reference 42704615 for my call. she said she will get back to me after 48hr and she didn't, I had to call back on 14/06/2022 spoke to guy named Abdul who said an email has been sent for escalation. He then sent me an email on the 14/06/2022 stating " currently awaiting on an ETA to get your query sorted". i then emailed his on 17th informing his that i hadn't received my order or any updates about what going on till this day he hasn't responded to my email. on Monday the 20th I called in spoke to a lady asked for Abdul and apparently he wasn't available I had to re-explain my problem to her again she told me that a direct exchange has been arranged where id get my order and they would collect what currently with me. today i am receiving a call from "0768686695" saying that they are here to collect an order without I receiving what due to myself. i wasn't told anything about someone collecting without i receiving what due to me. Is this how customer are treated, is this the kind of service we are obligated to for choosing to shop at Woolworth, this is unacceptable and i am not going to give anyone anything until i receive my order which I have fully paid for. it been over two weeks and we are still talking about the same thing. ill make sure to never shop from Woolworths ever again. i want my perfume delivered by tomorrow. thank you very much
Desired outcome: i want my perfume delivered tomorrow!!!!!!
Woolworths South Africa
-
Quality
ing better than quality, From the time I've grown up my mother

Always emphasized on woolworths quality from food to clothes. But it sadden me to write this I no longer believe this. I bought my daughter alot of clothes recently due to the season change. After 1 wash, the woolworth logo tags are almost out. The neckline is stretched. I've never experienced this before and I'm not sure if they chanfed suppliers but please don't look for the cheapest way around. You are a brand of quality
Woolworths South Africa
-
Loud Music Played in store
I would like to offer some constructive critiscm.I patronise your lifestyle Branch in StrubensValley I by pass three Branches in order to do my purchasing and enjoying a meal with my friends in the Resuarant. Of late aloudspeaker has been installed in the restuarant which relays music at a very high volume.

This music is most disturbing as it is not condusive to relaxed dining.

It is difficult to conduct a quite conversation above the dinof this music.

I would suggest that the loudspeaker be removed from the Restuarant area completely if you would like me and my friends to continue patronising your establishment. I have been a loyal customer of yours for over 70 years I started buying fresh grapes from your Kerk Street store when I was a Schoolboy in Johannesburg and have been a Shareholder and only wish to see Woolworths Prosper and progress. .
Desired outcome: Tone the music down and choose soothing music kind to the ears
Woolworths South Africa
-
Exceptionally bad attitude by teller
Good afternoon.

I visited the Morningside Sandton Woolworths store today.

I would like to report teller number 3 on the 1pm shift. This teller was exceptionally rude, obnoxious and offensive, to the extent that I will never want to visit this store again.

Can I please suggest some customer interaction training for this teller, letting them understand how important customers should be to Woolworths.

I would appreciate acknowledgement of my complaint via return email to [email protected]

thanking you in advance

Bryan Hattingh

083 252 8912
Woolworths South Africa
-
Centurion mall woolworths
On 1 June 2022 l was assisted by a cashier at the food section in Centurion Mall Pretoria. I always shop at Woolworths and I pay my store card on time every month. To my surprise when I used my store card to pay the cashier started accusing me of not being the owner of the card without even providing me enough facts for that upsetting accusation. Disappointingly too, before using my store card I paid cash for my card, but the cashier insinuated that the card did not belong to me. Kindly address this with cashiers to ensure that customers are not constantly abused and mistreated as this is now becoming a common occurrence.
Desired outcome: Better treatment of customers at Centurion Mall Per
Woolworths South Africa
-
Incorrect order
I made used of the woolies online service on 15 may 2022 with confirmation they received it (,We've just reserved the Order Total amount above in your account. You'll have received a notification from your bank to confirm this. However, we'll only deduct these funds from your account on the day your order is dispatched. This is standard practice for online shopping. This way, we make sure you aren't charged for items that are out of stock, and we take any food substitutions into account) on 17th May 2022 I received confirmation that goods are in stock and they are busy with my order and provided me with the service delivery time frame,(Hi Leonore angelique,

Great news - We're processing your order!)Any time from 9am to 5pm From 20/05/2022 to 23/05/2022 (weekends & public holidays excluded) on 20 may I received a parcel but and the evening when I check nothing that I ordered was in it. I email their complaints department and following day I was informed that may enquiry was sent to online shopping. A lady called me with regards to this and I asked but where is my goods? She could answer me but only called to explain there needs to be an investigation and upon the outcome they will see if there are these goods or they will refunds me." I asked her what does your internal investigation has to do with me as your client. Then I ordered the goods it was available I paid so that's what I want. She just said she will escalated it. Later the same day a lady from their warehouse called with an attitude as to what is the problem I asked her didn't she read the request or enquiry anyway after explaining it again I again ask when will I receive my goods as that's what I ordered. She on the other hand just wanted to explain to me how a driver will come to collect the wrong goods but can't inform or say anything about my initial order.! I told her the same thing "that what type of customer service is this"where is the remors or accountability for the inconvenience cause! She said nothing I requested that she call me with and answer the same day but that never happened,this was on 21 May 2022. Monday 23 I received and email to provide feedback on my items I ordered, ironically I never received these items what a joke. I received another email informing me that only 1 item is available which I ordered and they will credit me on the others. I rwplied and said that this is unexceptable as our agreement and confirmation was that I will recieved the goods I ordered. I also requested that a manager needs to call me. On May 24 I received an email stating that they will refund me as no stock of my original order is available. So we as customers should be happy with such service! Why even offer a service and send confirmation if you can't produce. Why is your customer agent so cold that they don't care how the incompetence of a another co-working cause degrievement to a customer that you think sorry is just ok. Not is there anything else that we can do for you or because we messed up let's see how we can assist you differently. ( or think I wonder why the client didn't ho to the store) Their were no interest is your client.The wrong goods was collected on 24 may 2022. So woolworths couldn't care less.

Still no call from a manager
Desired outcome: Beside my refund I would like to be offered an alternative at your own cost as I'm actually in need of the items I ordered. I would like 2 sets girl Pj's, one party black dress and black panty house age 2-3 at your own expense.
Woolworths South Africa
-
New brighton customers are not permitted anymore to register for online shopping (collection)
I have been purchasing my foods from Woolworths for over 50 years.

I'm the process I eventually registered for online shopping (collection) at the Woolworths Greenacres Store.

But recently they stopped that collection registration option to New Brighton. Even though New Brighton is only 10.3 km away (16 minute drive)

In what way is our people who go to collect the purchases at the Greenacres Woolworths store - seemingly an abomination to Woolworths?

I have to rely on good quality healthy foods which Woolworths provides best - especially as I'm mostly bedridden due to stage 4 metastatic bone & liver cancer. My prognosis given to still live, has been 2 - 3 months (a month ago).
Desired outcome: Fix the option to be registered for online shopping for New Brighton customers (collection)
This review was chosen algorithmically as the most valued customer feedback.
Good day, I am rather disappointed at the service we received at The Liberty Midlands Mall Woolies,Country Road Department,Sunday 22/05/22.My children went in there to exchange my hubby's shirts which he received as a gift as the size was incorrect.Firstly the salesman said that the clothing was smelling of detergent. Secondly he said that we skilfully...
Read full review of Woolworths South Africa
This review was chosen algorithmically as the most valued customer feedback.
I am disgusted by your service and the way you treat customers unfairly im going to the ombudsman and taking this further, I've been waiting since the 2-05-2022 on a callback from Samantha Eksteen as her agent andiswa refused to assist and had an attitude, its now the19-05-2022 I spoke to Zaida who blatantly ignored the fact that I'm complaining in regard...
Read full review of Woolworths South Africa
Woolworths South Africa
-
Incorrect items delivered and poor servicing
Order number: o844686696

I received a delivery on 5 May 2022 with the incorrect items (items that I did not order). I then contacted the online customer service to alert them of the issue and was told that it would be escalated.

I have been calling in everyday since then as none of the consultants get back to me with the progress or update on when I will receive my items and when the items I have will be collected.

I was meant to wear the items I bought for an occasion but was unable to do so.

No clear alternatives on timelines of whether my items can be located and delivered.
Desired outcome: I would like the items to be delivered quicker than the delivery turnaround time
Woolworths South Africa
-
Woolworths Gift Acres
Wednesday 11 May 16:30

Shelves EMPTY!

Four staff members chatting at quick checkout with many people waiting in line with trollies and only two persons at the main checkout tills.

Nhlanlah finally helped me - disinterested in his job, hardly greeted me and let me pack my own bags! Totally unacceptable!

This Wollies has had a major staff and stock problem now for years. Service after complaints go up, only to return to poor levels of service a few months later. Just not good enough.

Nico

Woolies card no 6007852867497087
Desired outcome: Improved stock & service!!
Woolworths South Africa
-
Baby clothing
Good afternoon,

My reason for lodging the below complaint is because the issuie has persisted for the last 14 months todate.

I have been loyal and trusting towards the brand. I also gave WW the benefit of the doubt and returned to re-purchase.

Problems regadigng poor quality of clothing:

Value sleepsuits - the size is very big and differs to the quality of individual sleepsuits.

Body vests - if the cotton line is not purchased the normal vests stretch and there is no value and not durable.

Plain leggings - are thin and see through

Socks - doesnt wash well and need to be replaced monthly

Bibs - charactrized therefore the print doesnt wash well and needs to be replaced often.
Desired outcome: Value for money
Woolworths South Africa
-
Refund promise not true
I ordered and paid for school clothing online on the 13th of April, the order was never delivered. I asked for a refund on the 25th of April. I was told to wait 3 to 5 working days. On the 27th i was informed that my refund was put thru. I am still waiting. No one at woolworths replies to my emails. I need the money to buy winter clothing for my son, he is going to school in the freezing cold with shorts.
Desired outcome: I want my money
Woolworths South Africa
-
Debt review
For 9 years i paid woolworths via debt rescue. when covid happened, i had to terminate as I had no income. last year i tried to settle my woolworths account, WHAT A NIGHTMARE. I was offered a 50% settlement which i accepted telephonically. i awaited the email but it never came. i emailed and call, still nothing. here i am begging almost a year later for woolworths to honor the offer to me. from a balace of R 2k plus, its now R 7888 (exploitation much)

had the same issue with daly, they handed my account back to woolworths. yesterday i requested a settlement letter again, i tried to explain myself but nobody is willing to assist, Priscilla Jenneke response to me is that the onus is on to me follow up. should i just not pay and get blacklisted? seems less stressful to my mental, physical and financial health than to beg woolworths to be understanding of an international pandemic and the fact that i made many efforts. ID 8201110073083 Cell 084 7878155
Desired outcome: 50% settlement on R 7888
Woolworths South Africa
-
Poor service
Woolworths Food Wonderpark has extremely bad customer service. Out of the 5 tills available there are only 2 tills working irrespective of how busy it might be. There are enough staff around, but they hang around talking and laughing while they can see the amount of customers waiting. Managers walk around seeing the problem also don't do anything. I feel this is very unprofessional.
Woolworths South Africa
-
Disgusted, about false advertising at Paulshof store
Good day, we just bought 3 small fruits for R65.00, which sounded like a great deal.

When we got home, the prices on each container of fruit was R28.99, therefore we were lied to.

Is this what is happening with Woolworths?

Do your staff ever offer to help or is it just that you are very expensive and the staff don't care?

Not impressed.

Regards, Delia Leopold
Desired outcome: Firstly your prices could definitely come down and your staff could start caring. A response from you soon please.
Woolworths South Africa
-
Incorrect price
Good evening.On the 13the April 2022 i visited Woolworths @ The Glen.I normally buy my grocery from that store.I bought a 250ml long life milk like i always do.The price on the shelf was R7.99.When i pay at the till it scanned R8.99.I told the consultant she just looked at me.I went again on the the 20the April The incorrect price was still on the shelf,again i paid R8.99.I did speak to the floor manager last about it.But clearly he did not take me serious.This is so unacceptable for such a big company like yours.
This review was chosen algorithmically as the most valued customer feedback.
WW Gift Acres Pta. 3 Feb 2022. I see a special (sandwich & juice @ R45) on juice bottles (photo attached) and grab 3 juices. Go to sandwiches and grab 3 sandwiches. At till, only 1 special goes through. I query. Till operator says all 3 specials went through. I show her otherwise. She calls supervisor. Supervisor explains special is only on selected...
Read full review of Woolworths South Africa
Woolworths South Africa
-
Very bad service at a Till by cashier Masing G Masinga - Highveld Mall
On 19/04/2022 @ 11.43 I was cashing out at till 5 op no 714275219249

Was barely greeted and 8 items were presented for payment. My loyalty and school card were swiped after I asked her to swipe. I handed her my own bag and, as I have bought some clothing, she was removing the security tags. Then just when I wanted to pay I saw that she has added a VTC 24 liter bag. I paid with my Woolworths Card and was very abruptly asked to swipe my card. I then asked her why she charged me with the VTC bag without asking me, informing her that I have another 4 bags in my handbag, she very abruptly informed me that she made a mistake. Well it was a mistake but I informed her that she has a rude attitude and have no respect or manners

I did not even receive the VTC bag

Maybe if the cashier attend more to the customers and less to conversations with the other colleagues hovering around the cashiers

Very unpleasant experience
Desired outcome: I would like an apology and staff at Highveld Mall branch should be trained in delivering first class services to the customers
Woolworths South Africa
-
All food items in Woolworths South Africa
Good day

I have been shopping in Woolworths for 'decades', I have shopped in a few branches, and I track down a similar issue everywhere! Practically ALL of the food items are practically near the expiry date, one would assume that you can in any case eat the food somewhere around two days after the expiry date, however this isn't the case with Woolworths food, the vegetables go Slimy, and old immediately before or upon the due date!

I purchased the Cheese Grillers at Woolworths, as a school lunch snack, and like many other food items in Woolworths, you can only use within two days of opening, we are a small family and cannot eat all at once. We had throw it away! Money wasted!

We stopped buying their chicken for over two years now since it smells like a smell chicken coop, or fowl run smell. Pathetic for the price you pay!

I'm persuaded that Woolworths buys food near the expiry date, re-packages it and makes a 110% markup.

Stale, old food or food near the Expiration date is hazardous for the health, therefore Woolworths food is Dangerous!

I am urging people to take note of this the next time you're at a Woolworths Store.

Another issue Currently the Lonehill Woolworths branch is renovating, whilst the store is open, I walked out of there because the fine dust particles began making my eyes water, this is extremely dangers for your lungs! How can Woolworths be so greedy to allow their staff to work in that environment and to be allow shoppers in that dusty environment?
Desired outcome: Investigate Woolworths South Africa food! And please serve Justice!!!
We are here to help
16 years' experience in successful complaint resolution
Each complaint is handled individually by highly qualified experts
Honest and unbiased reviews
Last but not least, all our services are absolutely free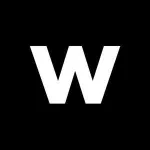 Woolworths South Africa contacts