Woolworths South Africa complaints
162
Woolworths South Africa
-
New Coffee station Voucher at Noordheuwel Robert Broom Woolworths
On the 3rd March 2022 I went to The above Woolworths in the morning. Whilst paying at teller one the lady asked me if I received my free voucher for the new coffee station. I replied no. She was very nice and escorted me to the front and gave me a voucher.

Today I went to redeem my voucher and asked the guys what I can get. They said flavoured coffee or a tall cappuccino. I asked for the latter. Whilst checking my voucher the attendant told me that I have already redeemed my voucher on the 3rd March 2022. I said this could not be. He went to check on the system and gave me a printout that I have redeemed my voucher. I said I am not a liar and I know I did not redeem my voucher. Teller one backed me up and said I walked out the store after she gave me the voucher.

I told them to leave the coffee but I felt like a criminal whilst other clients were looking on.

I would like this investigated as I saw that there is a camera above the coffee station. I will come in to show you what I looked like and you can revue the 3rd March 2022 cameras above the coffee station. This will proof I was never back after receiving the voucher and would like an apology as I am very upset.
Woolworths South Africa
-
Incorrect payment due on woolworths credit card
A fraudulent transaction was put through my credit card in November 2021, which automatically inflated my payment/amount due, by the fraudulent amount. The fraud was reported and the card stopped. An investigation too place and mid January, it was finalised and the fraudulent amount reversed back to my card, however, the payment/amount due was not adjusted and is still reflecting this fraudulent amount. I have phone customer services numerous times, only to be cut off 90% of the time and the other 10% of the time I am promised this will be rectified - it never gets rectified. I have sent numerous e-mails to the effect as well and these never get answered. But yet, I get phone call after phone call from Woolworths and their debt collector, Nationwide saying my account is in arrears. When I explain the whole situation again, surprise, I get put on hold and the call gets dropped.

Absolute shocking service!
Desired outcome: I want the account corrected. I want a complete reconciliation done.
Woolworths South Africa
-
Online shopping - Late delivery, no communication
To whom it may concern,

On Monday 14 February my online order which was supposed to arrive between 2-5pm, only arrived 7:15pm.

I received no communication from Woolworths that there would be a delay.

I phoned customer services twice. With the first attempt, I was cut off.

With the second attempt, I was promised the order would arrive at 6:45, which did not happen?

I understand that delays can occur, but some communication from your side would have been appreciated. That sadly did not happen.

Subsequently, I have sent three emails to Woolworths, and have not received a single reply?

Regards,

Gretha
Woolworths South Africa
-
Roasted and Salted Peanuts with Raisins
Dear Sir/Madam

My name is Nasim Hendricks. I usually purchase many items from Woolworths and have never had a problem with any of the products until recently. I found that the Peanuts and Raisins had s small ratio of raisins in comparison to the peanuts. I just though that I would bring this to your attention and possibly request that the ratio is increased.

Regards,
Woolworths South Africa
-
Sleepshorts valentines gift wrong size in wrong package!!!
I bought the valentine sleepshorts as a gift for my husband. The package read large. When he opened the gift - woolworths had a small size instead of the large!

I went into my closest branch to ask them to replace it and they never bothered to phone back. And now your customer service says you don't do inter branch transfers to fix your mistake!

Surely - your customer service should provide a service for your mistake!
Desired outcome: REPLACE THE PAIR - ESPECIALLY AS IT WAS A GIFT !!!!I AM NOT ASKING FOR A FREE PAIR - JUST THAT THE GIFT I BOUGHT COMES THROUGH!!!
Woolworths South Africa
-
Service
To whom it may concern, Century City Woolworths inside the Mall has pathetic service, mostly the food market. Lack of staff on the tills, staff having personal conversations while being busy with a customer & standing around never minded of the long queues being created due to there unprofessional performance.

Please see too this matter as "the difference" isn't any different from any other retail store.
Desired outcome: Professional & competent service.
Woolworths South Africa
-
Accused of theft treated with disrespect and Public Humilation
Good Morning

I Wish to address the Following Occurances that took place on Saturday 19 February 2022 at woolworths Blue Route Mall between the hours of 14:00 & 15:30

Now I walked into Woolworths with an checkers Trolley packed meat coffee long life milk cereal and a couple other items into the trolley, Then the staff and management were observing and following me around the store which made me feel extremely awkward and somewhat uncomfortable so i proceeded to the till point to pay for my groceries and upon doing so i Changed my mind about the purchase and told the cashier not to ring anything up untill i return leaving the trolley by the till point i also told her she can help other customers untill i return which was not going to happen as the Management and Staff were Not at all Friendly or helpful but rather disrespectful and judgemental.

I proceeded to leave the store and take note i didnt try to conceal hide or give any reason for them to even think i was going to shoplift or if they did its because i had packed about R2000 worth of meat in my trolley as it was a family member Birthday.

anyway i left the store and was on my way to checkers to rather go do my groceries there when a centre security guard and a woolworths security told me i needed to come with them i asked for what they couldnt tell me, i went with and upon entering woolworths again the Security , Staff members Management were laughing at me following me to make sure i couldnt leave now if i tried too, I asked once again what this was about Management Said i know what it was about and so i refused to go the office untill i have an answer

He then threatened that staff would help himtakeme by force to the back if i didnt go myself so proceeded to go the back where i was confronted and told that i was attempting to steal the trolley full of groceries which i left at the cashiers till Number 8...

Now Management threatened to phone police if i didnt admit to attempting to stealor shoplift the items in the trolley, I declined but eventually i just decided id agree as i couldnt waste anymore time and needed to get the stuff for the bbirthday.

Managemet then took my Photo Banned me from allWoolworths nationwide , Banned me from the Mall and escorted me out the mall after an hour in the back of the store where they held me under lock and key.

Im Going to take this Matter further as this was no way to treat me as a customer, i placed all my items in the trolley not once did i try to conceal eat or move the items in the trolley to another part of the shop.

Public looked at me with disgust when i left the store while securty and woolworths staff made sure i left the store and mall securty the mall.

Put yourself in my Shoes.Wud u not go ahead and take further Action Of course u would ... Woolworths Please contact me on email should u wish to correct this or at least try to AS THIS WAS AN ATTACK ON ME AND MY CHARACTER NOT PHYSICALLY BUT PSYCHOLOGICAL

which replays non stopin my head now and i cant stop it

causing me stress ,resentments, fear, frustration, sadness, anger

BAsically F... ME up to put it BLUNT i hate your Staff at Blue route they Egotystical C...s and i hope they suffer the same one day what they did to me

Im seeing my Attorney Monday Morning Mr Milton de la Harpe which will in touch regarding this incident
Desired outcome: LIft ban from Woolworths Nationwide the mall Apology from Management,i wish to see a pscholigist to deal with events 50Kin Damages and defamation of character as per Attorneys consultationContact on my email [protected]@hotmail.com
This review was chosen algorithmically as the most valued customer feedback.
Goodday If bought 2 pies at enjin garage at Gardens about 4 weeks ago a pepersteak pie and a beef pie when I warmed it last week and Thursday in the beef pie I found this in your pie.
Read full review of Woolworths South Africa
Woolworths South Africa
-
Norwegian salmon
I recently purchased one of the norwegian salmon on the box its said about portion sizes and atleast 1 tail end

I received 2 small slices and 2 tail ends

It's ridiculous for the price I'm paying! These boxes are not cheap and I dnt expect this service from Woolworths of all places. Are these boxes not checked? After all it is a Woolworths brand and not an outsourced product!

It's my money been wasted! It's not for free
Woolworths South Africa
-
Online order - short of goods
I made my first online Woolworths order this week. When it arrived on 19 January 2021 it was short of two items.
Humus 180g and organic double cream yoghurt.
The dispatch note stated
"These Items are out of stock"
You won't be charged for them
Yet my bank account was charged the full order amount and yesterday no refund came.

I emailed [protected]@woolworths.co.za yesterday about this and had no reply.

Yesterday afternoon 19 January I went to Customer Service at Woolworths, Longbeach, Noordhoek and asked a manager there if I could collect the two missing items and take them for free as I have already paid for them. I had the note with me saying I would not be charged for them, when I actually was.

His response was most upsetting.
He said I could not take the items I had already paid for and he could get arrested if he allowed me to.
I found his response both unprofessional and very unhelpful.
Even other staff at the shop commented his behaviour was not good.
I told him I was very unhappy with the customer service he gave me.
He looked as if he did not care one bit how I felt.

The managers name I believe was Cedric (or Cecil) Jonkers.

Today I see my account has been refunded with the amount for the two missing items. Although I had no notification of this nor any rely to my email from [protected]@woolworths.co.za
Thank you
Judith Briant
Desired outcome: compensation for the upset and distress
Woolworths South Africa
-
Veggie Crisps
I bought a pack of veggie Crisps today at Woolworth Foods in Upington. When I opened the pack there where barely crisps inside. As it was my first time buying this product it really disappointed me to see this. Woolworth Foods did not satisfy my needs in any way. I always hear good things about Woolworth Foods, but when I decided to buy something there this is what I got.
Woolworths South Africa
-
Unprofessional cashiers
One multiple occasions I have been told by cashiers at Woolworth's grocery department to unpack my own basket as it is my job to do so. Has anyone else experienced this? On one occasion, a cashier actually sat and refused to unpack my basket while I had multiple other bags in my hands. What is the deal with this? It is completely unacceptable, especially when you are paying more for a supposedly better shopping experience & quality.
Desired outcome: Address this with all Woolworths branches- it is unacceptable
Woolworths South Africa
-
Ladies fashion
Good afternoon

Without sounding like a total negative Nancy I thought I'd let you know how absolutely disappointing your ladies fashion is. Everytime one is browsing through one of your many stores there is someone else complaining. Since when do ladies 30yrs + like wearing clothes with Disney characters all over them.
Quite frankly everything is hideous!

Crop tops can/should be worn by teens & at a push 20somethings.

Your Country Road, Trenery & Witchery clothing is beautiful but sadly can only be afforded by a miniscule portion of the population.

I do hope that the 2022 summer/winter season brings something a little more appealing.
Desired outcome: Change your suppliers ASAP!!!
Woolworths South Africa
-
Products
Good afternoon. I have been a very loyal Woolies customer for over a decade now however the quality of kids shoes has deteriorated so much it is appalling. I have encountered the following:
- Takkies for my two boys, both pairs are peeling off.
- Not to mention the sandals that I bought, the glue came off within 2 days of my boy wearing them.
- Slippers that I bought a month ago, same as above.

I am very disappointed to experience such for such a reputable company like Woolworths. I used to recommend it but now I am not so sure anymore!
Desired outcome: Improve on the quality of kids shoes
Woolworths South Africa
-
Woolworths voucher
I am very disappointed with your customer service. I got a woolworths voucher and I was told that I cannot use it. It has terms and conditions. The voucher stated that I get R50 discount if I spend a minimum of R300. I did spend that amount but I was told I can't use it at the point of sale.
I guess the cashier was one of the new employees. Hence, she told me I can't use it. Please make me understand why don't you inform some of your staff members about your promotions. I am very disappointed with your customer service.
I expect to hear from you soon.
Desired outcome: Resolution
Woolworths South Africa
-
All Chicken Halal
I have lodged a complaint before with ref # [protected]-[protected]. Also lodged a complaint at Cedar Square, Fourways that all their chicken is halal. I feel discriminated against. You have a section clearly labelled halal but nothing for us Christians/ Jews who don't eat Halal.

I have been to many of your branches hoping to find non halal meat but I was disappointed that everything is labelled Halal. Why is that?

I would like to see chicken which is not halal in the Fourways area please.
Desired outcome: Option for Non Halal Chicken/ Meat
This review was chosen algorithmically as the most valued customer feedback.
With reference to Woolworths Pasta, I recently noticed that the 8 minute cooking time as indicated on the package does not permit for the pasta to cook al dente during the 8 minutes. It now takes 16 minutes to cook the pasta. Please advise possible reasons for the increase in cooking time?
Read full review of Woolworths South Africa
Woolworths South Africa
-
Specials put through on normaal prices!
We have been loyal Woolies customers for years. Despite them not being the cheapest place to shop we believe in quality and their vision. Being a governing body teacher we always shop for specials, obviously. Woolies have some very good specials and we love that even more in this economy. The past year hoever I have been getting fed up, things are marked as on promotion/special, for example, yesterday 2 x 400g cheese for R100 instead of the normal R65 per 400g making it R50 per 400g, great goes in basket with other specials. Just to get home and see that the rang it through on the normal price R65 x 2. And if this was the first time this had happened, fine BUT this has has been happening now numerous times.

It makes me feel used and taken for a ride. I am to the point where I feel I won't buy from Woolies anymore. Which is sad because we save and only buy clothes form Woolies and buy most foods from you as well (not meats though, way too expensive). I am very upset. It happens every single week, many times I watch and pick it up and open my mouth, but sometimes you are too tired and don't notice after working long hours.

So dissapointed, this kept me up last night, seeing as one really does not have the financial means to overspend and it is just wrong to have customers buy products under such false impressions:(
Desired outcome: Does it even matter?
Woolworths South Africa
-
Specials on ice cream
Good day

I am a frequent Woolies shopper. I love the quality of products you have.

However I have one complaint.
Your special on ice creams are always not available. This is really frustrating as it is good value for money.

My 5 children always maintain that Woolies ice cream is the best. So the specials add more value and savings to your trolley when shopping for 5 children.

The managers refuse to give me an alternative. Although they know me well from frequenting their stores Viz Ballito Junction and Lifestyle. However always impressed with their services.

I just wish some alternative arrangements can be made if you don't have stock.

Kindly be advised I live 45 min away from Ballito and can not always return to purchase when stock is available.

Kind regards
Sybil Dunn
[protected]
Woolworths South Africa
-
bananas
Bought bananas on 7 Nov with expiry date 8 Nov 2021. Opened at 18h30 on 7 Nov 2021. Attached is a view of how terrible the product was. 4 of the 6 or so bananas was like this.

This is not the first time bananas have not lasted to at least expiry date.

Bought from Checkers the other day. Selected 4 and the last one was 5 days old when eaten and was fine.

Checkers here we come.
We are here to help
16 years' experience in successful complaint resolution
Each complaint is handled individually by highly qualified experts
Honest and unbiased reviews
Last but not least, all our services are absolutely free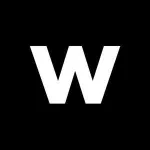 Woolworths South Africa contacts